From trendsetting faucet designs to futuristic shower innovations and more, Hastings Tile and Bath has a lot to be excited about with its Vola product line.
At this season's KBIS & IBS 2019 show, the brand showcased its latest bathroom hardware, which is packed with smart design. Arch-Interiors designer and House Tipster Industry host Christopher Grubb was on the scene at the Las Vegas event, and had the chance to speak all about it exclusively with Bob Gifford, the director of business development for Hastings and Vola.
"Vola was created in 1968, so we're celebrating our 50-year anniversary of [Danish architect and designer] Arne Jacobsoen's original design, he designed the product with Verner Overgaard," Gifford explained. "The idea was to hide all of the components away from the user that they did not need to see. They created the most minimal faucet of our time, and since, the most-copied faucet in the world, but it's as great today as it's ever been."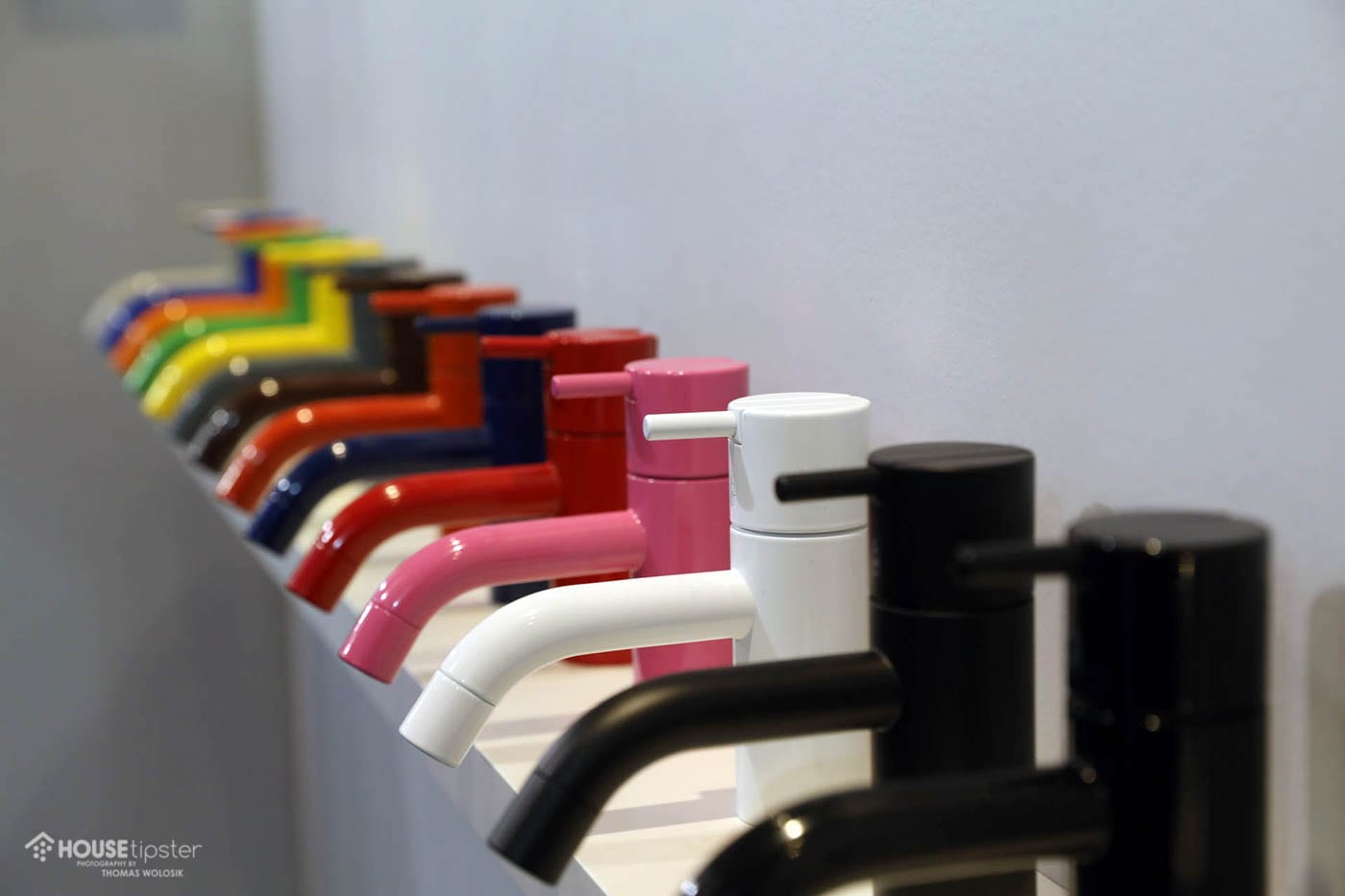 The brand has been making many classics feel new again, and that can most prominently be seen in Vola's exciting rainbow-hued faucet line. There is a distinct 1980s throwback vibe to the hardware, through they are refreshingly modern at the same time.
"The [gray] was Arne Jacobesen's first choice," Gifford said. "Today, we're seeing that the matte black is very popular, and we're going to be introducing a matte white in April."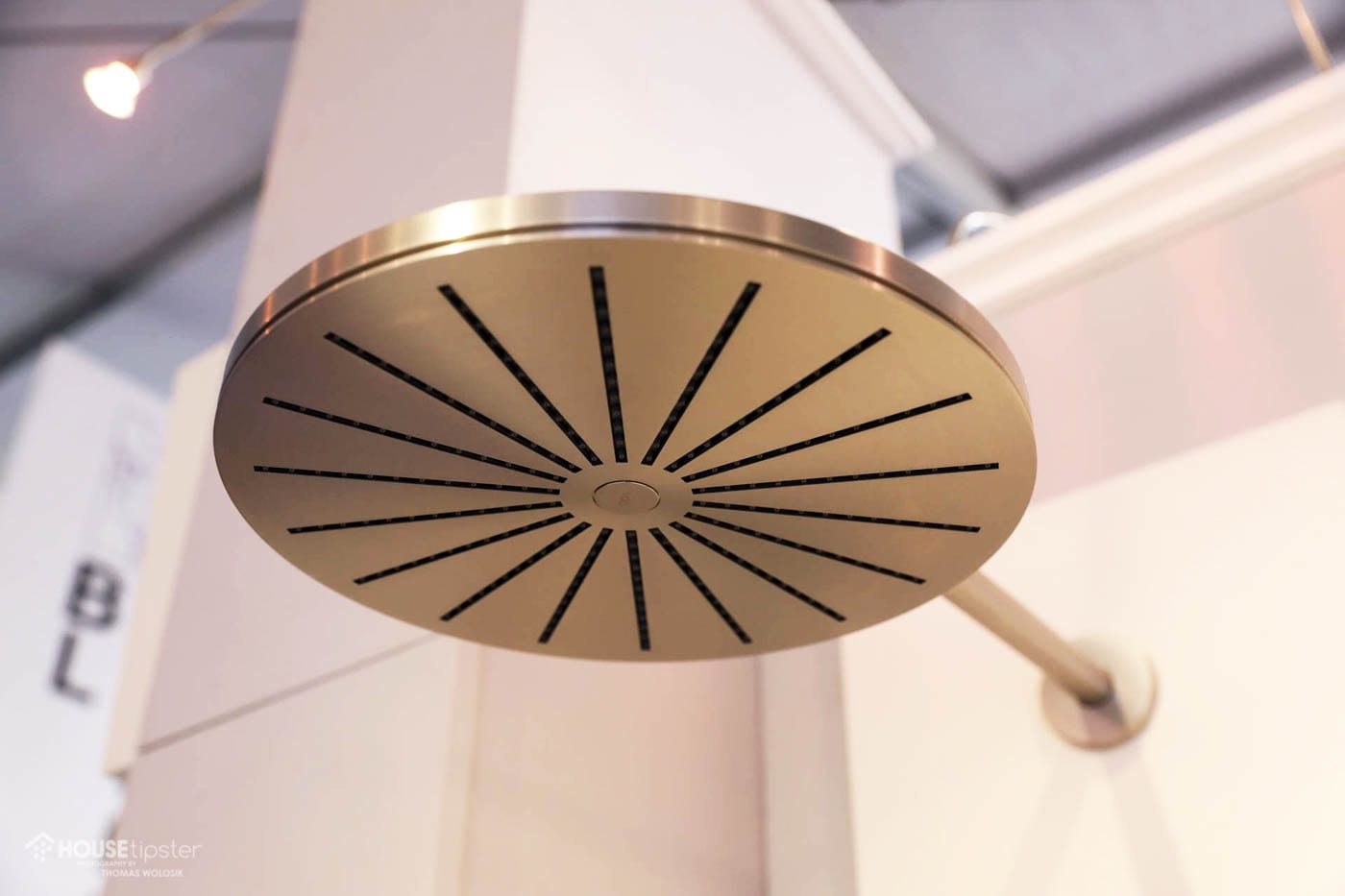 In addition to the iconic faucet lines, Vola is also introducing a sleek, sophisticated, and expertly-crafted new shower head design called the 060. The striking design is packed with history and innovation.
"All of the nozzles are hidden up inside the head," Gifford explained. "That's very much about Arne Jacobsen and Verner Overgaard's original concept of hiding all of the components away that the user does not need to see, such as those nozzles. The handheld shower coordinates with the same concept of the nozzles."
To hear the latest straight from the Hastings Tile and Bath booth at KBIS 2019, make sure to check out the exclusive House Tipster Industry LIVE episode we filmed with Director Bob Gifford at this year's show. Press play on the Facebook video below to get started.