DELAKTIG, the initial collaboration between Swedish furniture retailer IKEA and renowned designer/industrial icon Tom Dixon, debuted to rave reviews last year. In response to the high demand, IKEA+Tom Dixon is set to unveil an extension to DELAKTIG in early 2019.
DELAKTIG: Part 2 will build on the line's customizable sofa platform with an innovative bed frame. The IKEA DELAKTIG bed is designed to provide the ultimate sleep experience since people spend more time on their bed than anywhere else.
"I'm fascinated by the bed as a kind of primary unit that everybody needs," says Tom Dixon. "It's essential; we spend more time in contact with our beds than with any other piece of furniture. So why not make it do more?"
With a completely personalizable queen-sized aluminum frame, the DELAKTIG bed is both durable and comfortable. The frame itself is lightweight yet sturdy thanks to its bent joints. Mix and match accessories such as the headboard to create your own perfect sleeping situation.
In addition to this innovative sleeping experience, the DELAKTIG expansion also includes additional fabrics for the original DELAKIG sofa. The new colors include dusty pink, soft beige, and stone grey; all of which are sure to blend in perfectly with any number of design schemes.
To kick off this exciting second-round partnership, IKEA hosted an exciting pop-up boutique hotel experience in Lisbon, Portugal on January 11, 2019. Five people were invited to spend the night in the DELAKTIG Hotel, complete with five luxurious DELAKTIG furniture-filled rooms.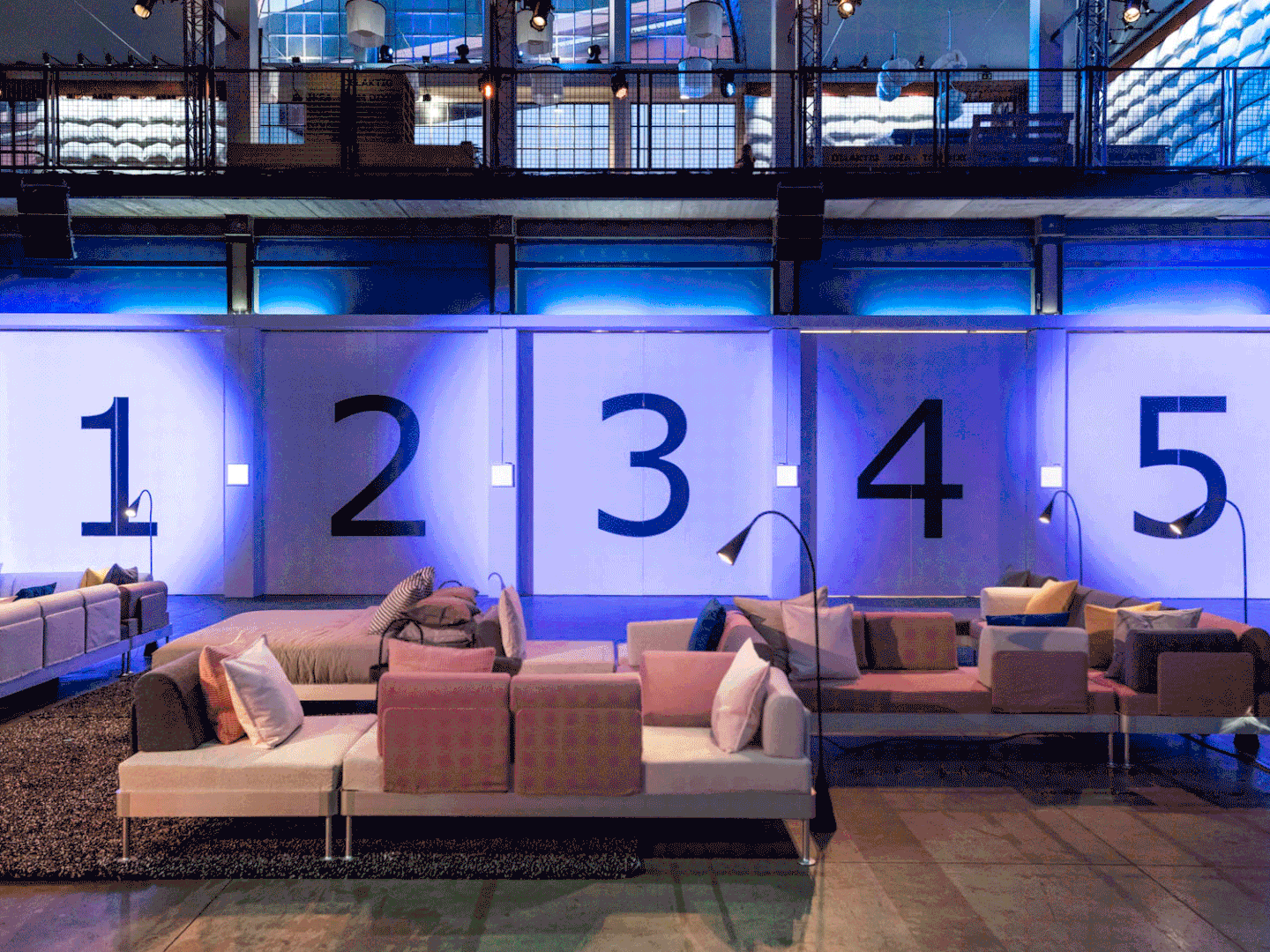 "For one night only, five guests got to experience, experiment and get involved with things that contribute to a sound sleep and a good life – including the customizable, versatile and durable DELAKTIG bed – in five different rooms designed by IKEA: the everyday fabulous room, the green room, the family room, the minimalist room and the comfort room," notes IKEA representatives.
Get ready! DELAKTIG is set to hit IKEA showroom floors in February 2019.