Kartell is an Italian contemporary furniture company with a distinct knack for updating the most classic pieces for a modern shopper. Since 1949, the Milan-based luxury design brand has manufactured eye-catching mod furnishings and accessories using translucent plastics.
At this year's ICFF South Florida 2018 showcase in Fort Lauderdale, the company debuted its newest pieces, which premiered in Italy earlier this year for the Salon del Mobile Milano 2018 show. The new items include the structured Venice chair, the stunning Kabuki lamp with LED lights, and Sergio table crafted with a polycarbonate base – which is the first time the brand is including glass in its collection.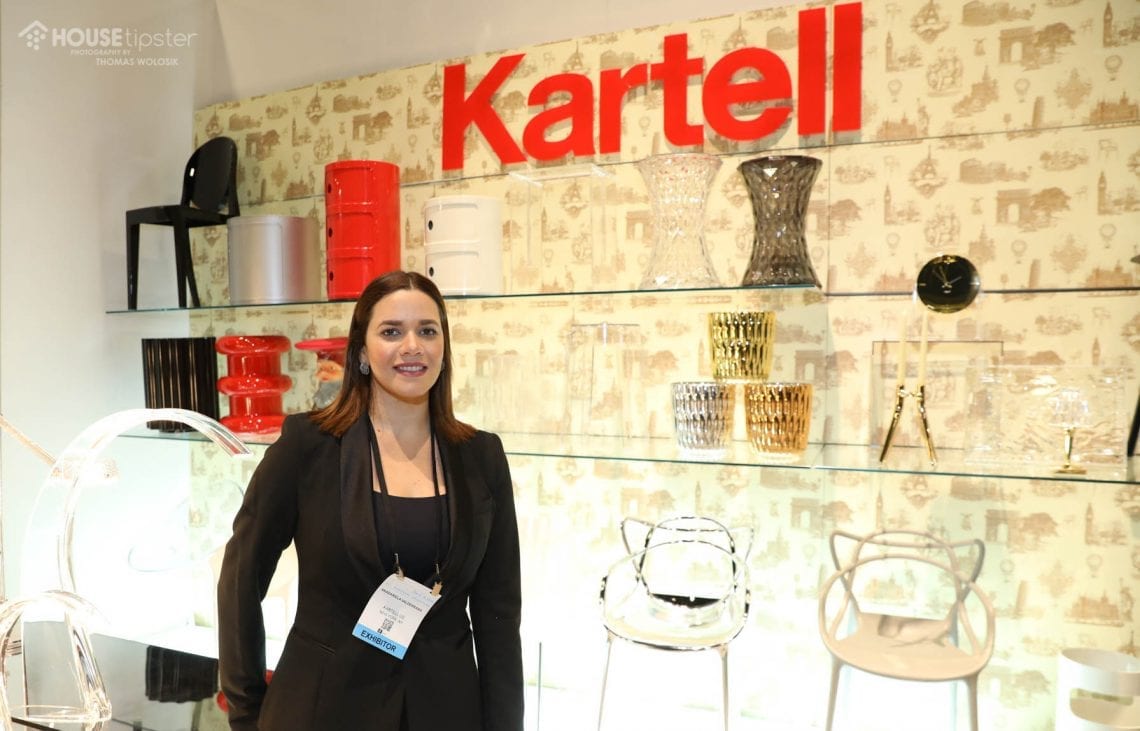 Anadariela Valderrama, a trade sales representative for Kartell in Florida, showed the House Tipster Industry team around the brand's beautiful ICFF space and explained the key elements of Kartell's design philosophy.
Each piece in Kartell's repertoire is designed by an internationally esteemed designer, like Philippe Starck, Feruccio Laviani, and Patricia Urquiola.
Together, these creators and artisans make for an eclectic collection of classically inspired yet futuristic Kartell product offerings.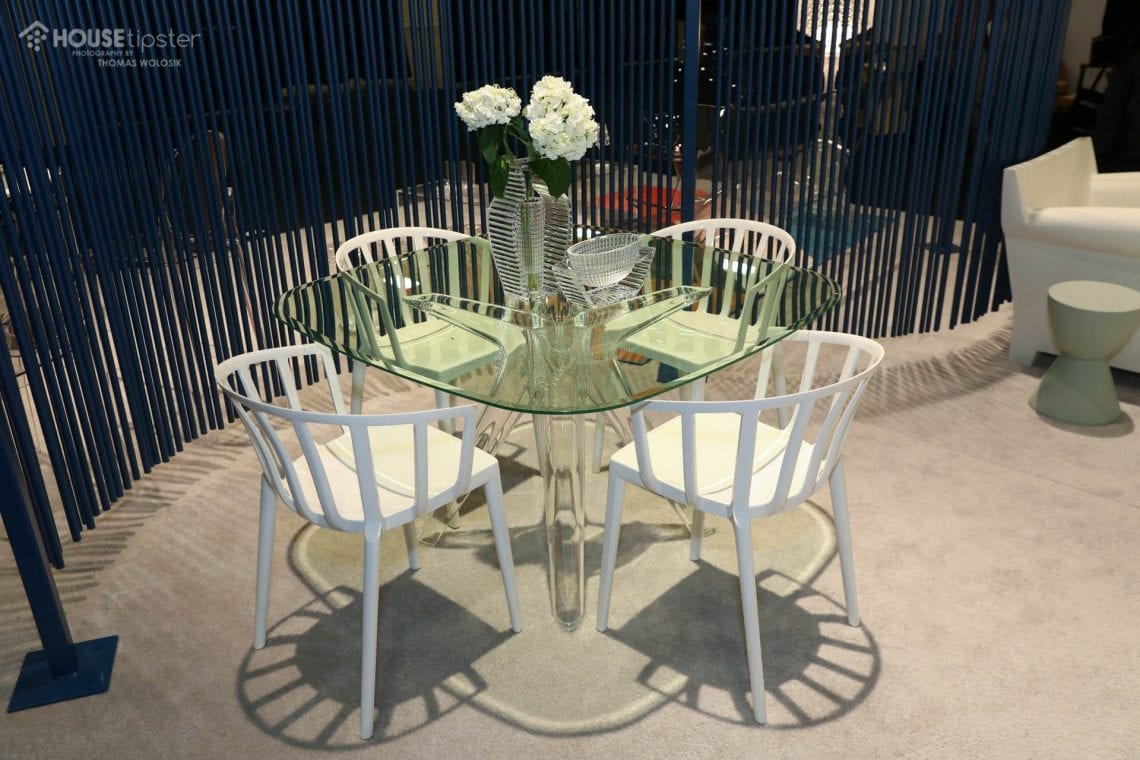 "What represents Kartell in a design matter is irony. That's our favorite word 'ironic,'" Valderrama said. "There's irony in each product."
"For example, the Kabuki lamp is totally classic in shape, but it brings a modern style with the plastic and transparency," she added. "If you place that in an antique house or classic house, it's going to be perfect because you're going to refresh the place and light it in a modern style."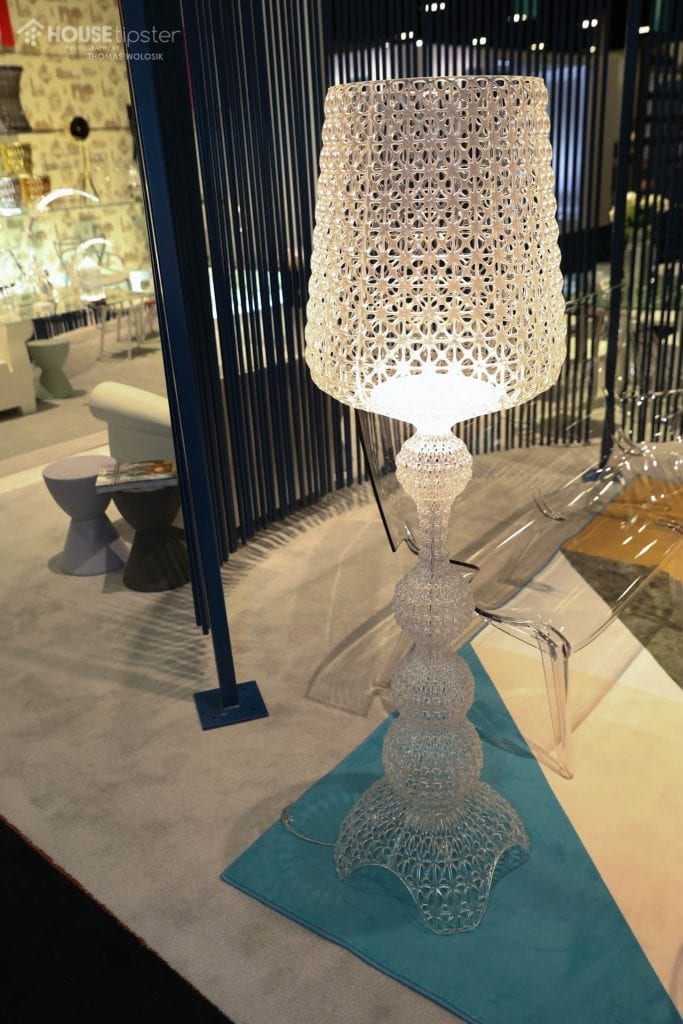 Because these pieces are transparent, they can kick up a space's pre-existing design scheme without stealing attention away from other décor elements you are trying to spotlight.
"You can still see it and admire the space and transparency and shine [without it competing with other pieces]," Valderrama said.
Kartell's products are built to last, so won't get all scratched up easily. Nor will the pieces turn yellow or get foggy like some acrylic items can.
"The material that we use is polycarbonate, which is the same material that's used for bulletproof windows," Valderrama explained. "So that means it's very resistant. It's not acrylic, it's not a weak material."
With some very basic maintenance like plastic cleaner to buff, shine, and clean pieces, you can expect the durable designs to hold up for years on end.
To stay up to date with all of the latest news and excitement coming from ICFF South Florida 2018, be sure to follow along with House Tipster Industry on Facebook and Instagram.