Landscape architect Andres Paradelo of Paradelo Burgess Design Studio knows Floridian flora and outdoor design well. So it is no surprise that his team's landscaping work at this year's Kips Bay Decorator Show House Palm Beach stands out as truly exceptional.
Paradelo first moved to Florida in 2004, and started working for design firms throughout the Palm Beach area. In 2010, he started his own practice that works in beautiful Southern Florida locations like West Palm Beach, Miami, and Fort Lauderdale.
When the House Tipster team caught up with Paradelo at the Kips Bay show house unveiling, he told us all about bringing his extensive background to this project.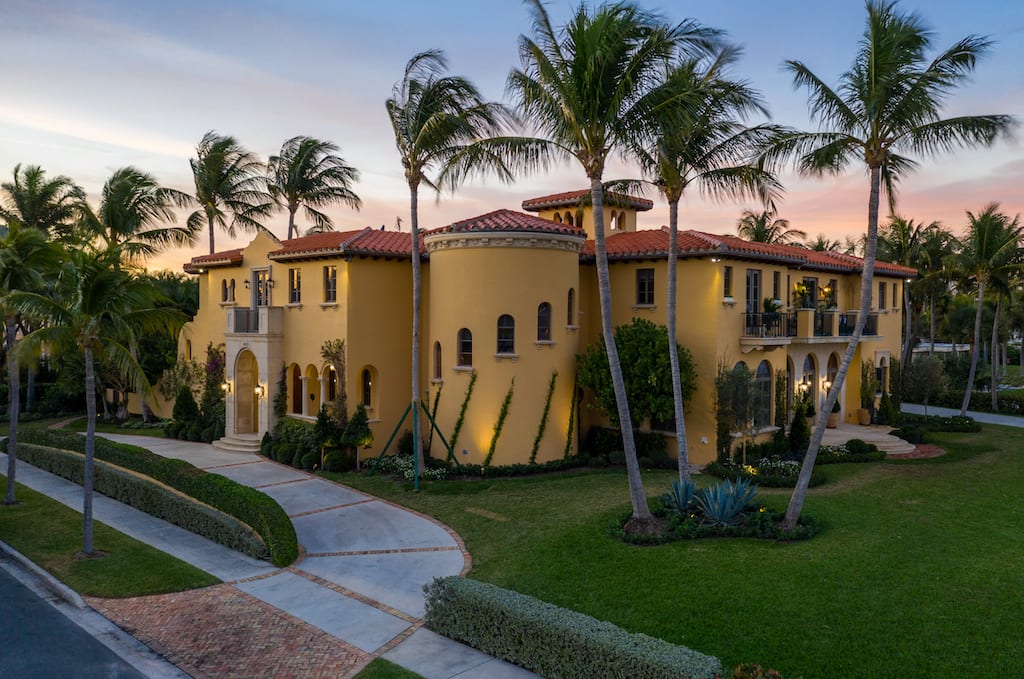 "We offer landscape and hardscape design of basically the entire exterior of the home," Paradelo said. "We take care of and offer project management services and construction services along with the design work."
For this show house specifically, Paradelo took design cues from the coastal location and the architecture of the expansive property itself.
"The inspiration behind the design we created here at the Kips Bay show house was the home's Mediterranean style, which really lent itself to adding symmetry and incorporating the Italian style with archways and reflecting off the loggias," Paradelo said.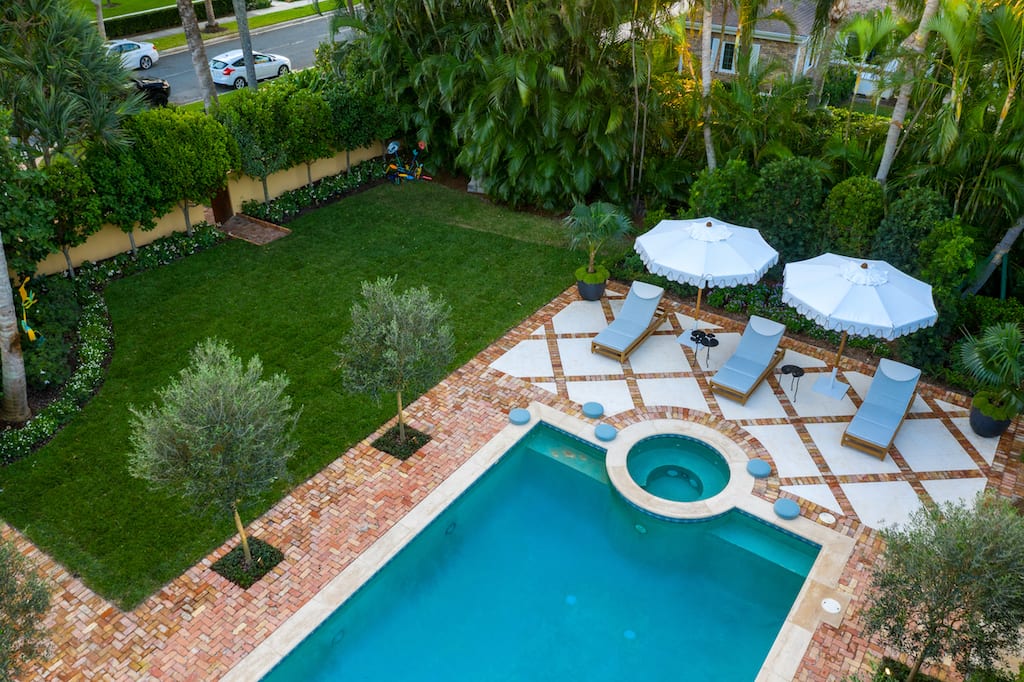 "Adding the alleyway of olive trees along the pool really gave the space a sense of scale and drew the eye down from the home's loggia all the way down to the back of the property," he added. "[There's] a strong focal point with the statue that we have, and the arch of Podacarpus columns. We had to relocate maybe six or seven large palm trees that were right behind the pool to allow us to create that space, and we located those trees throughout the property."
Overall, Paradelo is rightfully pleased with how the outdoor area turned out.
"It was a great success, and it's a huge honor to be able to provide this for Kips Bay," he said. "It was a fun process and I hope to do it again."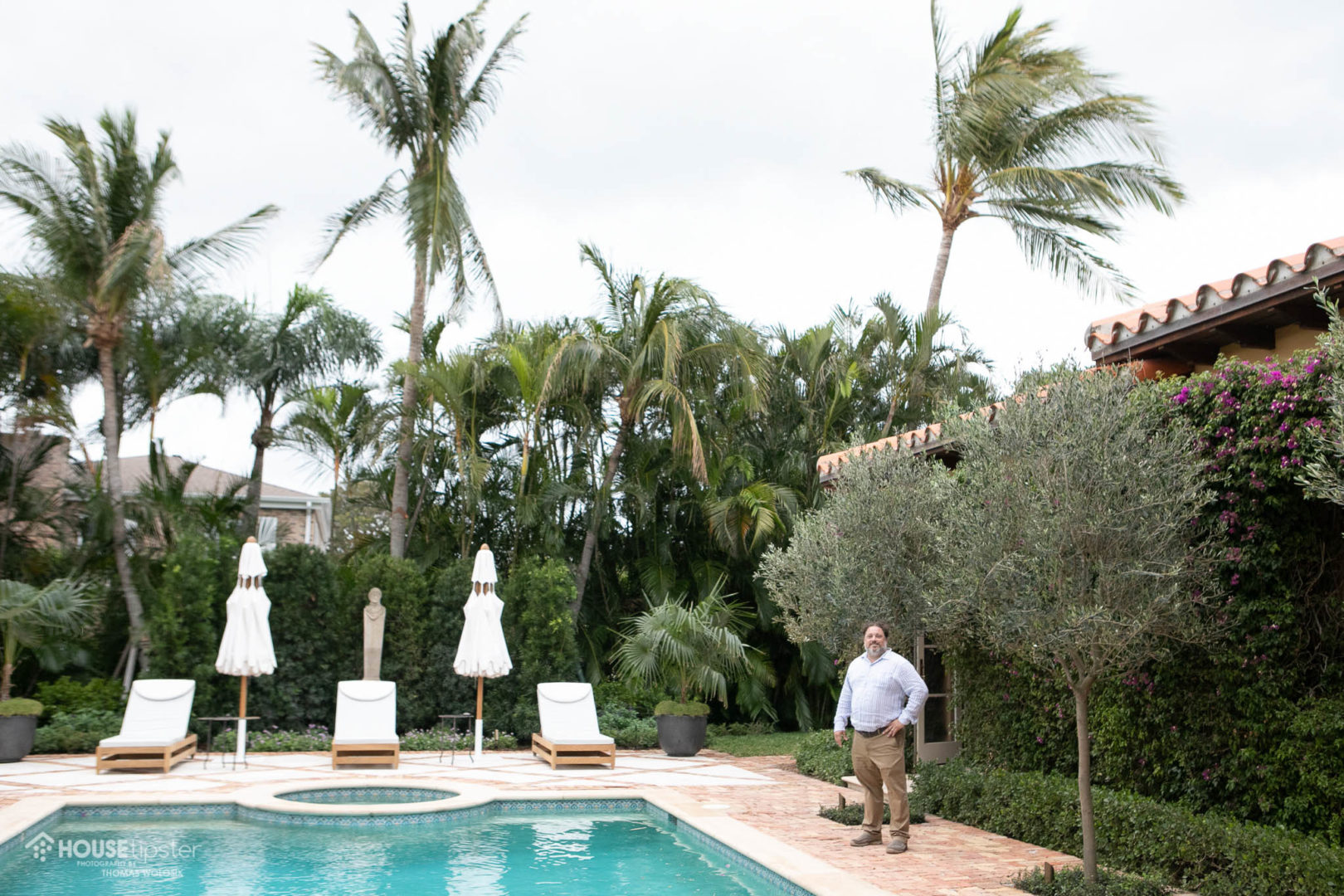 Through his firm, Paradelo strives to combine luxury and sustainable practices with his projects – and that's definitely something we see at play in the Kips Bay space.
"It's actually a pretty simple concept that's just a matter of choosing the right flora that is able to withstand drought and low water needs," he said. "[Working with] native plants is a way to add sustainability to a design. We can incorporate them by adding it to a more luxurious form, by simply selecting those types of planting materials."
"We also do a combination of other planting material that isn't necessarily native, and by using formal balance of form, texture, and symmetry, that's a lot of the elements that are used in luxurious and formal design," he added.