In the middle of a the bustling metropolitan city of New York, you can find a relaxing escape in Delaney + Chin's calming outdoor space, created for the 2019 Kips Bay Decorator Show House.
The House Tipster Industry team was able to speak with Topher Delaney at the 2019 show house's press day unveiling on the Upper East Side, where she took us through the standout features of the outdoor oasis that were made just for this year's charity event.
The conceptual artist is based out of San Francisco and New York City with her design partner Calvin Chin. Their firm blends architecture, engineering, horticulture, and philosophy to create captivating pieces that not only withstand the drizzly days in Manhattan, but beautify them!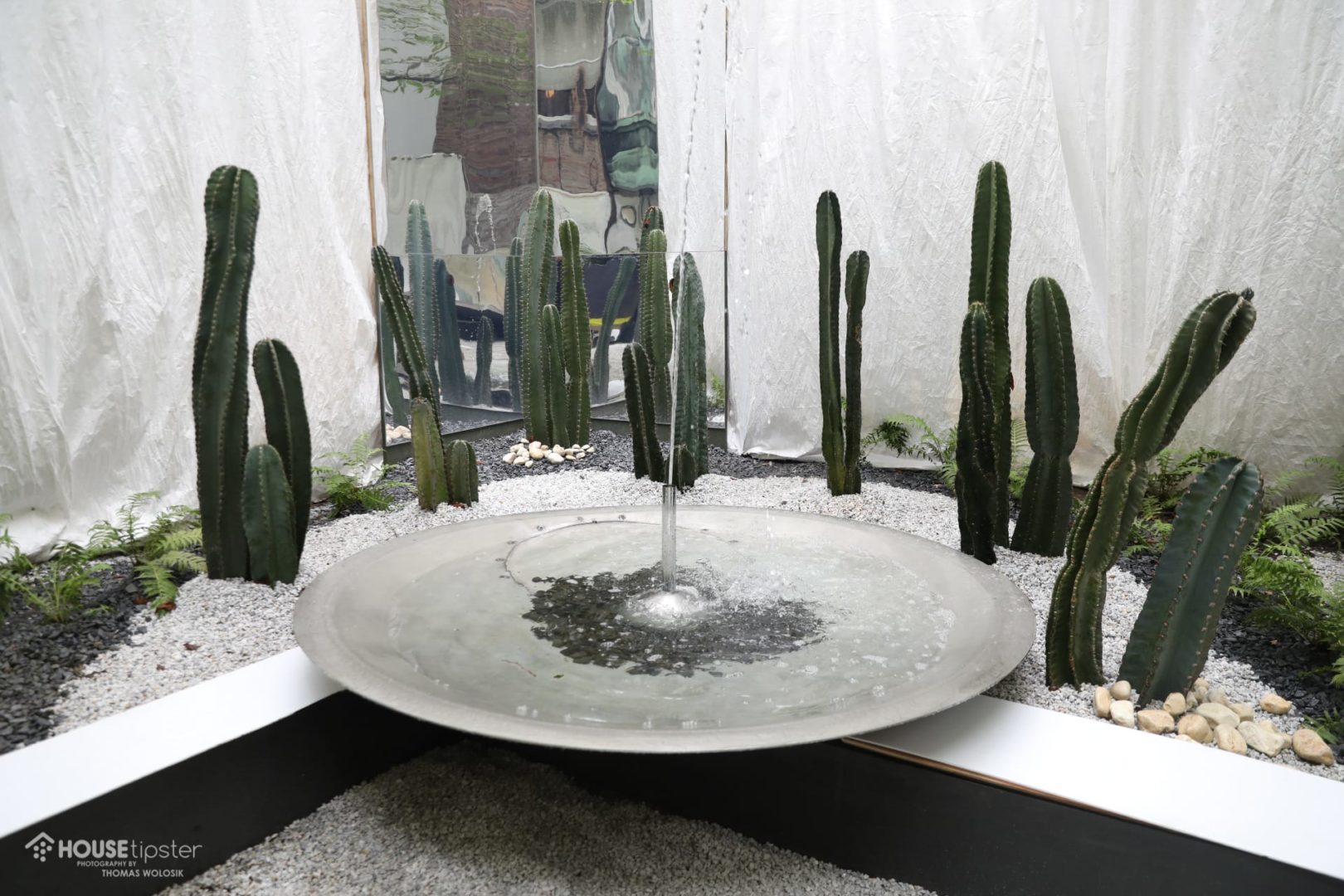 "We are makers and we build everything that you see here," Delaney explained about the mix on display in the artistic garden space. "We work with a team of friends, as well, who are artists."
For this year's Kips Bay show, that team includes Jessica Abbott Williams, an artist who created a series of shiny black and white paintings on resin murals and to be displayed in the outdoor setting. The creator also made special wall hangings to display decorative plates on the home's columns.
All of the furnishings and artwork are made to withstand the elements, but one special piece warming up the entire space is a sculptural cast iron fireplace burning an eternal flame. Like many aspects of the garden area, the nature-inspired shape and inviting glow gave off the most welcoming and relaxing vibe.
To go on a virtual tour of the Delaney + Chin gardens at the 2019 Kips Bay Decorator Show House NYC, and to hear more about the special art features that give it unmistakable charm, be sure to catch a recap of our live video stream in the Facebook player below.
Guests will be able to attend the 47th Annual Kips Bay Decorator Show House, located at 36-38 East 74th Street, New York, NY, now through May 30, 2019. Stay tuned for more of House Tipster Industry's exclusive coverage of the show, including more interviews with the latest show's participating designers.