While visiting the 2018 Kips Bay Decorator Show House in late April, the House Tipster Media Team had the pleasure of meeting with renowned interior designer Juan Montoya. From him, we learned all about the design creation he aptly named "The Moonlight Room."  This impeccably designed living room is a breathtaking space filled with geometric patterns, pure colors, and texture, his signature element.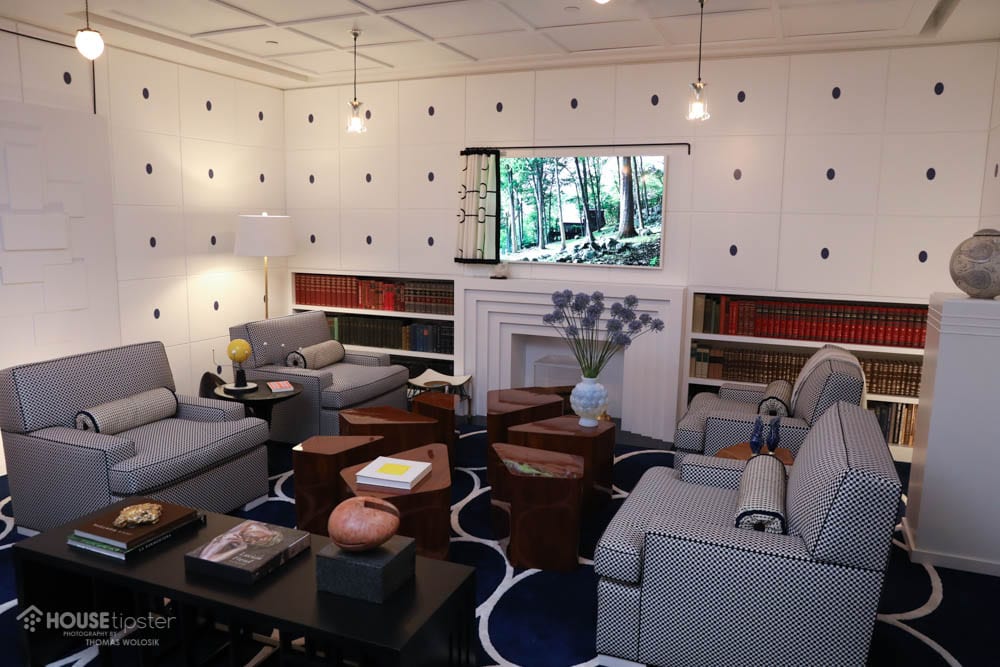 "I envisioned a space driven by cosmic forces united with elements from different eras throughout time," Juan said about his creation. "An abstracted silhouette of the moon is reflected in the carpets and the wall surfaces. The scale of the ovals dance with one another and engage with the geometry of the space, as if the lunar sphere itself is shifting through its phases as it moves gracefully through the night sky. This ever-changing, yet eternal, orbit pulls you effortlessly through the room."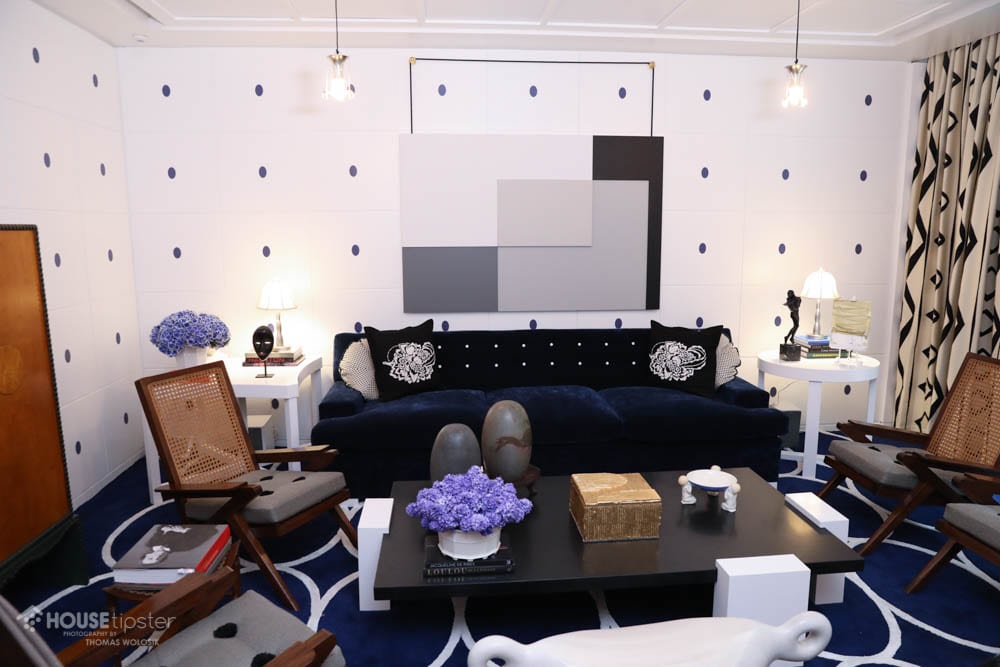 What struck us was how inviting and detailed the space was, but according to Juan, it took some work to get the room to its current state. He explained that The Moonlight Room started as a basement that he ultimately transformed into a living area, atrium, and garden entry.
"I did all of the paneling, ceilings, and dropped the sprinkler system," he explained. And after putting his magical touch on this project, he's created a standalone media/family room with custom-designed furniture, wall art, and lighting.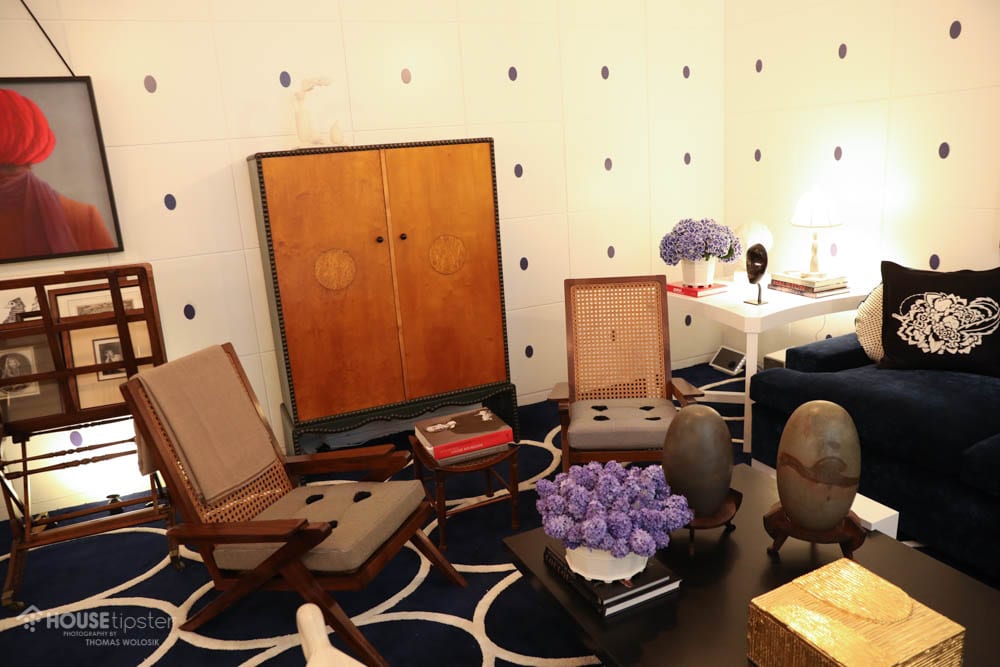 His inspiration for the design of the Moonlight Room stems from the period around 1903 that spurred the likes of designers like Josef Hoffmann and features clean, pure details. The result is a space that's cohesive and refreshing. The many facets of this room are plentiful and pronounced. From the hand-designed wall sconces to the Turkish carpet manufactured by Stepevi, a company Juan recommends because of their beautiful work and impeccable timing.
All in all, The Moonlight Room is proof that good design speaks volumes. It's a subtle room that pops with life and energy– a space equally as elegant as it is comfortable.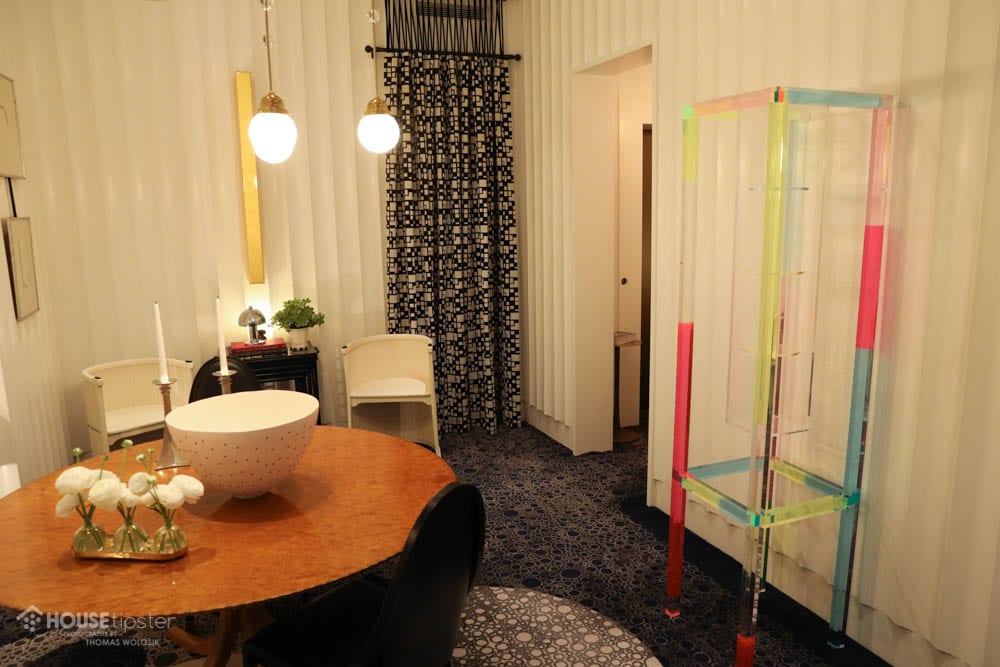 House Tipster appreciates Juan's dedication to the Kips Bay Boys & Girls Club (2018's show is his third) and so do the 15,000+ annual attendees to this worthwhile design unveiling.
Tipster TV has released the full video coverage from our special interview, be sure to check it out below.