"Our contemporary designs express versatility, quality and comfort, 100% manufactured in Spain with high-quality materials, easily recycled/recyclable materials."
Using lightweight galvanized steel and aluminum, iSiMAR designers create trendy, versatile outdoor furniture that's also comfortable and stylish enough for everyday indoor use. These metals, common in outdoor furniture, easily withstand harsh weather ranging from bright sun to torrential downpours.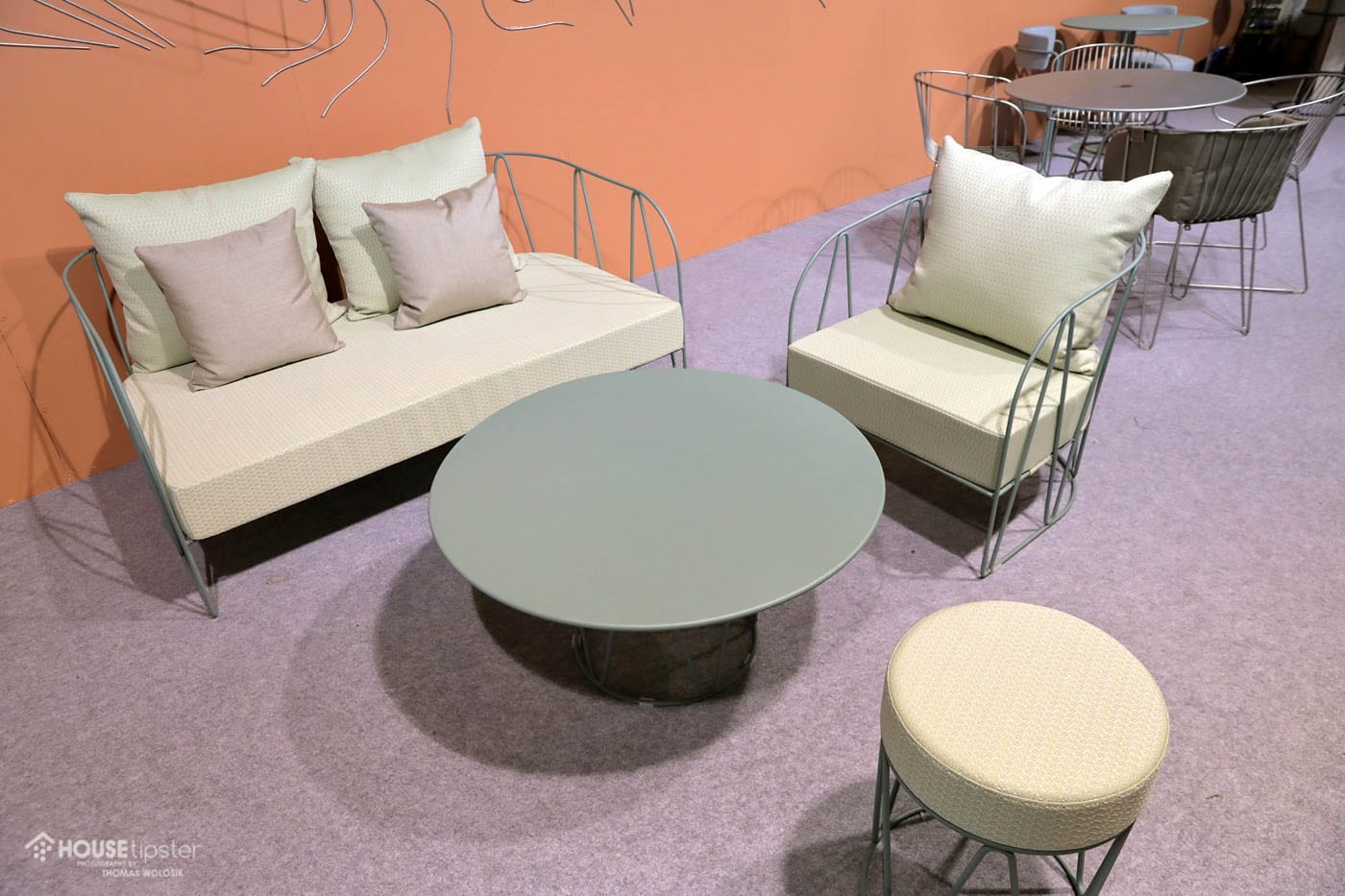 According to an iSiMAR representative, the furniture is "meant to be joyful and colorful." Fabric colors ranging from deep blues to vibrant yellows help the furniture create a sunny, fun, almost party-like atmosphere.
The company works with numerous modern furniture designers from around the world to build their collection. One such partner, ILMIODESIGN, is a Spanish outfit known for their use of geometric features and architectural elements. Lagarto, a versatile sofa featuring weather-resistant fabric and a sturdy base, was styled by the ILMIODESIGN team to resemble a lizard's tail.
Other notable designers that partner with iSiMAR include Matteo Thun, Glorimar Santiago, and Stephanie Goto.
The entire line of iSiMAR furniture is ideal for places like Spain, which is known for its sunny, lovely year-round weather. However, residential and commercial markets across the world are taking note of the company's fashionable choices.
During the past six years, iSiMAR has grown by leaps and bounds, expanding into both coasts of the United States.  And with such a timeless Mediterranean style, the company is bound to continue a strong trajectory into the future.