If you follow news of the British royal family closely, you have likely noticed how contemporary royals like Prince William and Prince Harry seem to effortlessly blend centuries-old tradition with modern sensibility.  But did you know that their uncle, Earl Charles Spencer, is keeping the Spencer family line's history alive in through an exciting home decor project?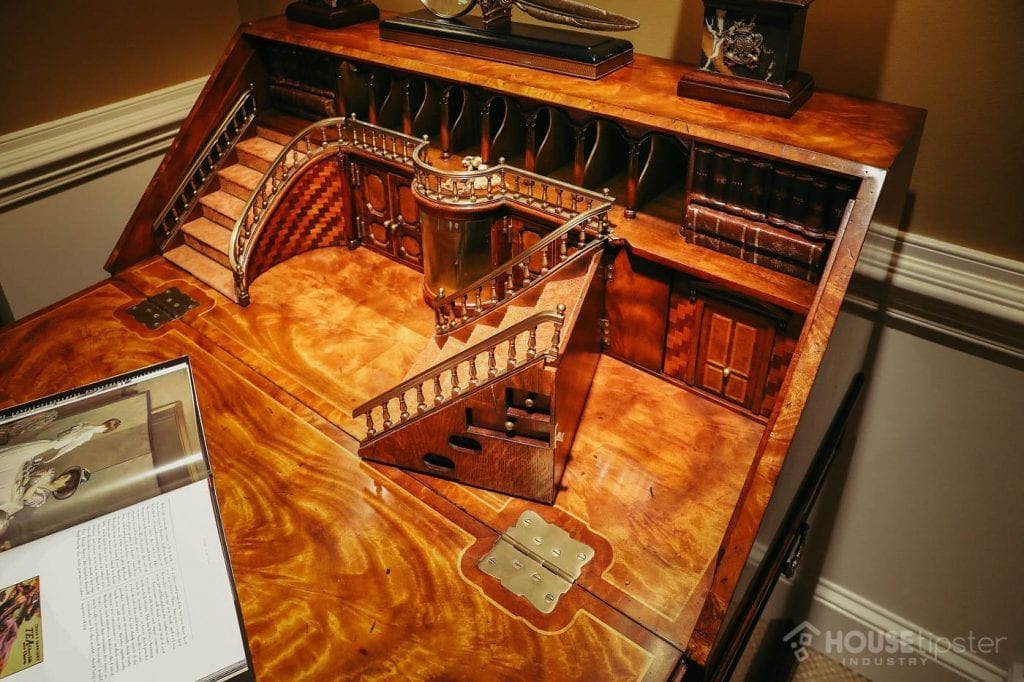 The Earl – the younger brother of Diana, Princess of Wales – has a captivating design collection called Althorp Living History Collection, created in collaboration with Theodore Alexander. This furniture and home accessories line creates exact replicas of beautiful and historically-rich antique pieces from the Spencers' Althorp Estate, which has been in the family for more than 500 years.
This way, design enthusiasts with a penchant for historical charm can decorate their modern homes with pieces from the past.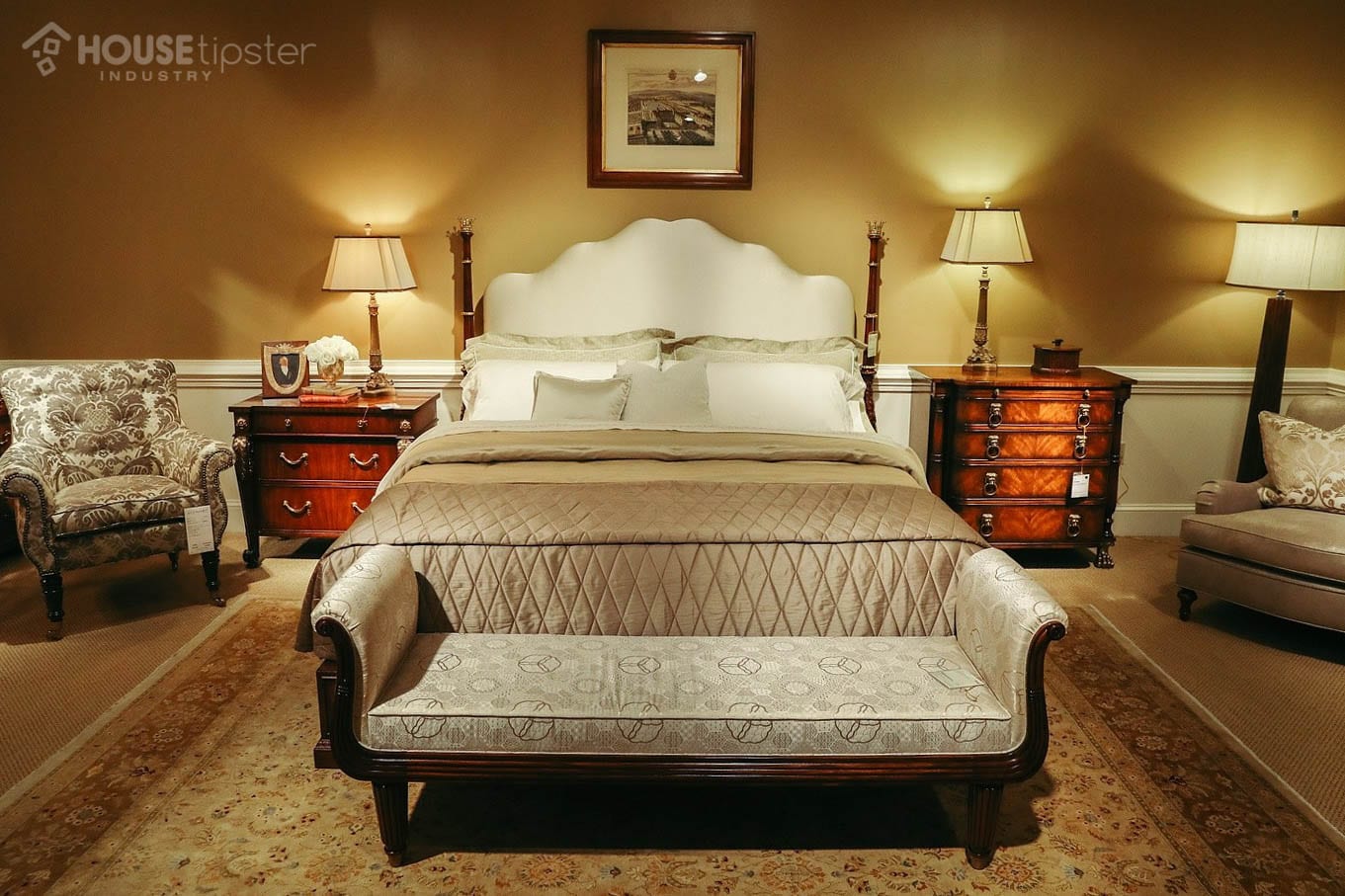 House Tipster sat down for an exclusive interview with Earl Spencer at the recent High Point Market event, where we learned all about the collection's newest pieces.
Past and Present Collide at Althorp
The Althorp Estate, located in Northamptonshire, is a museum with centuries-long history. In 1992, Charles Spencer took over the vast property. It was built in 1508 and has housed 18 generations of Spencer ancestors.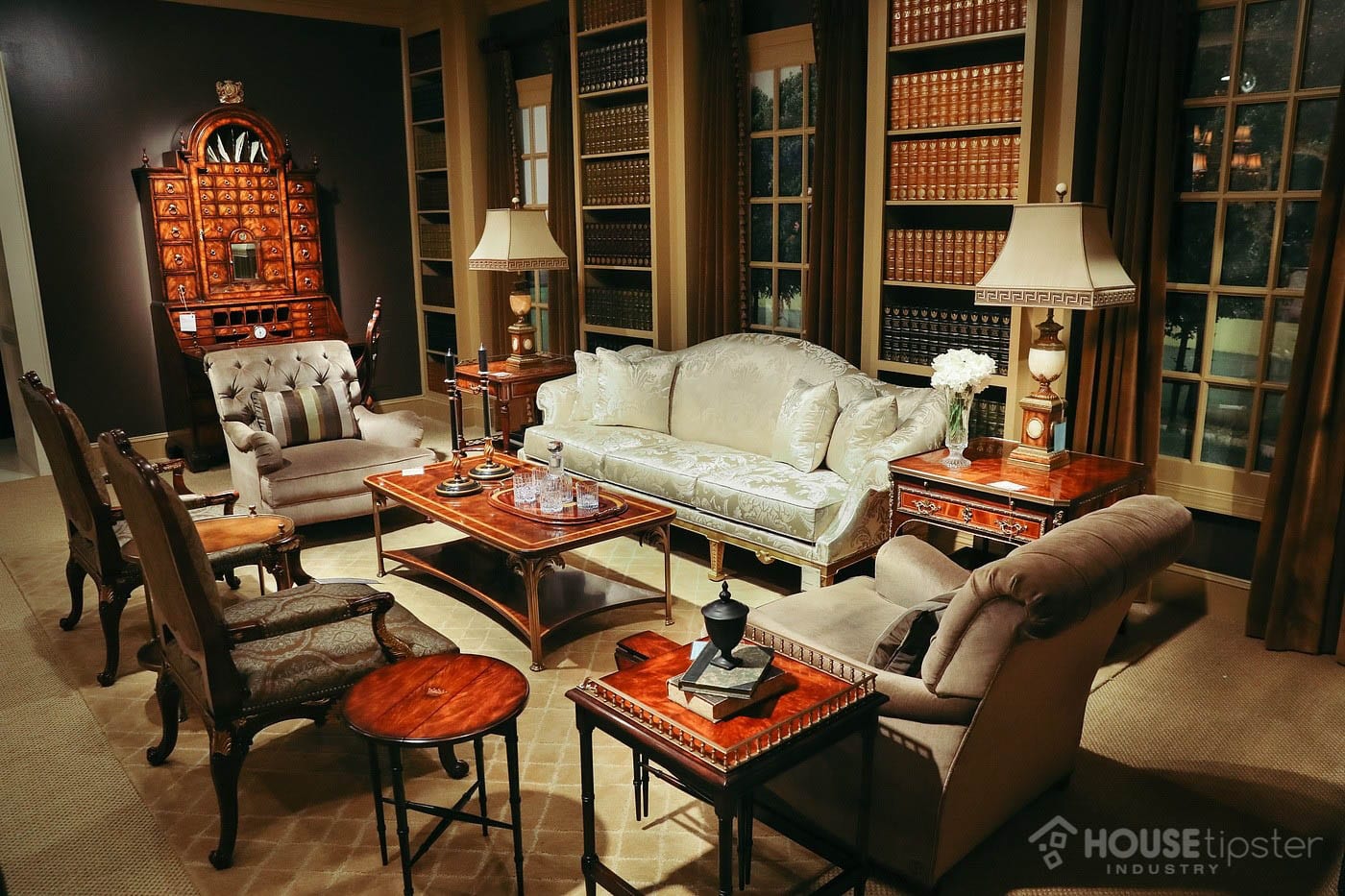 And, as you can imagine, the furniture and home decor accents housed within the walls of Althorp are phenomenal pieces of art.
Every item still gracing the halls and rooms of the estate has been collected and curated over 500 years. In fact, each generation had to make the conscious decision to keep the pieces that are still around today.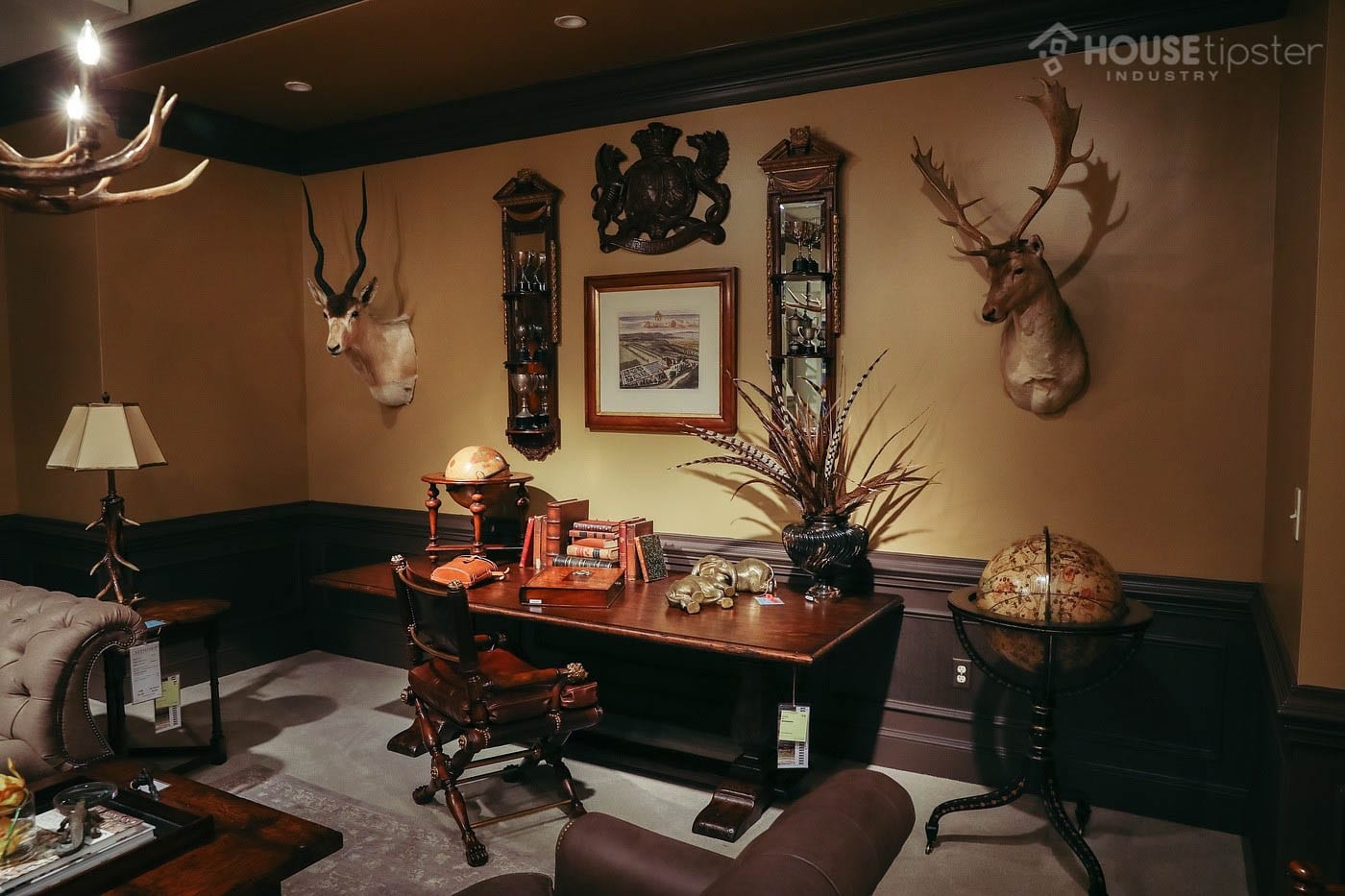 "These pieces still resonate," Earl Spencer told House Tipster. "They passed a selection every generation, and they still work today."
The Finer Details
The Althorp Living History Collection currently features 100 pieces, with 20 to 30 new additions unveiled twice a year.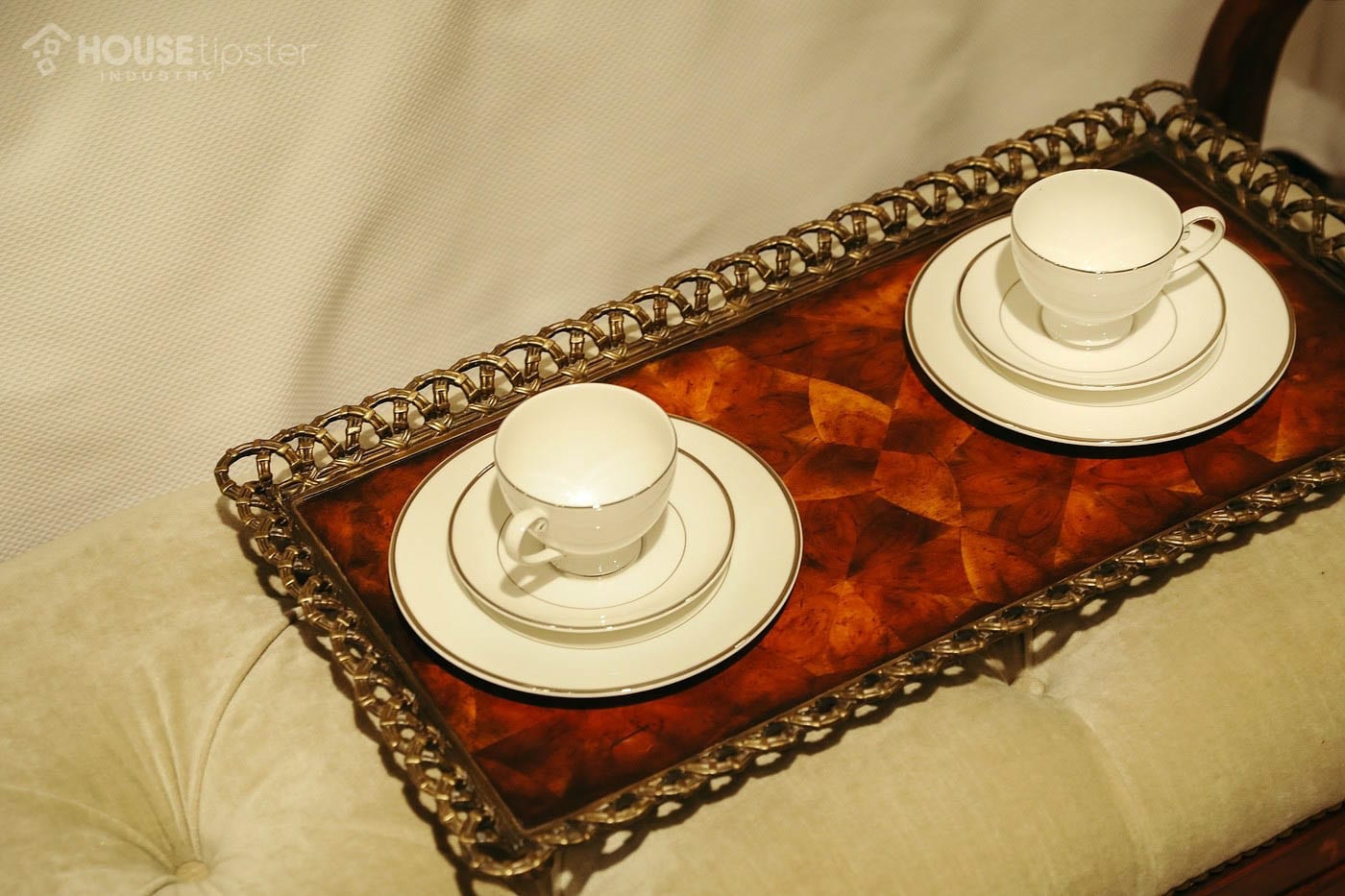 According to Earl Spencer, this season's newest additions are "very dramatic and fun." Highlight pieces include the ornate and elegant Painted Room Chair; a large green armchair with gold accents, and lion's paw feet. Although it's a bold piece, it still works as an accent.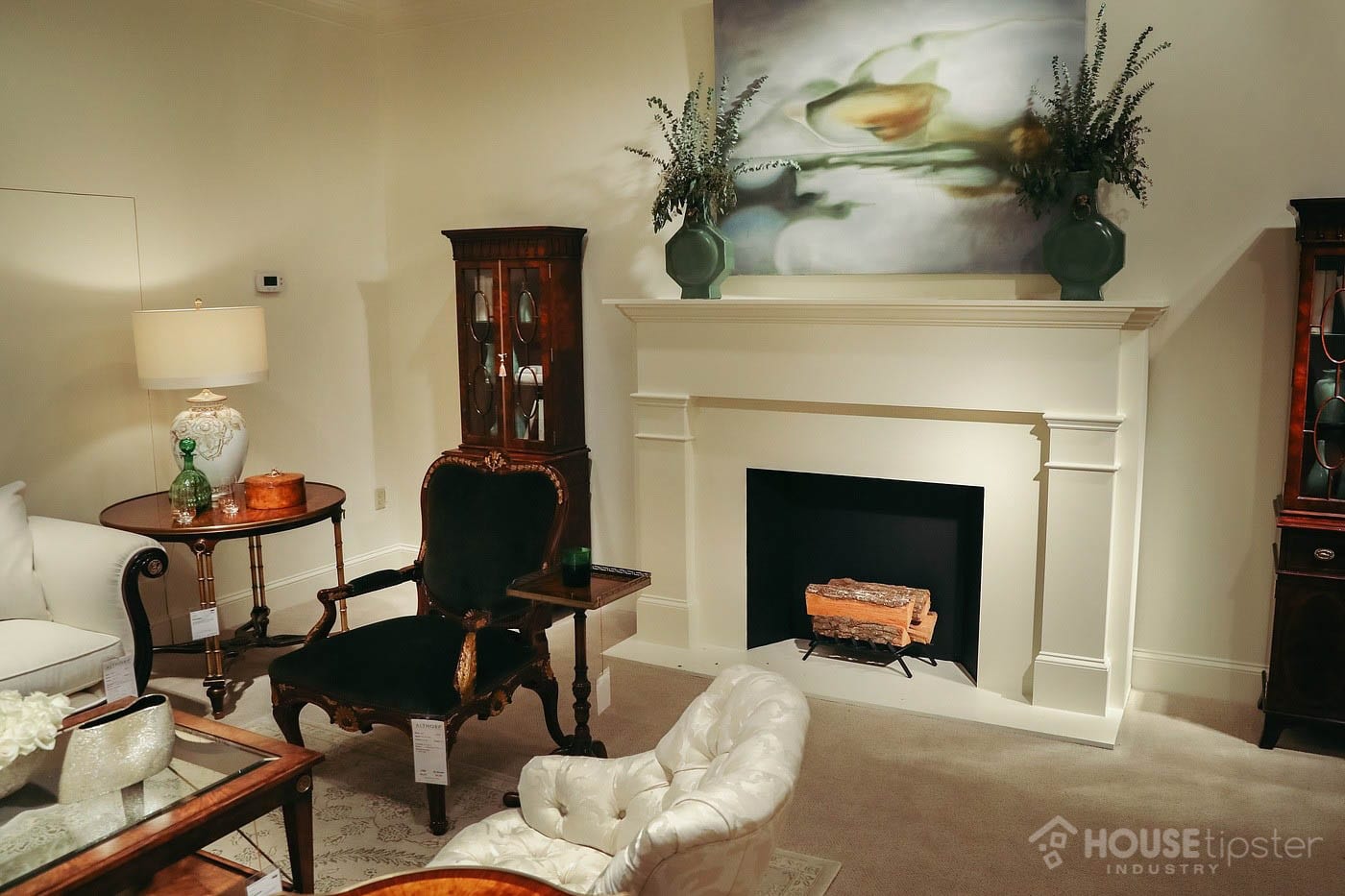 Another favorite of Earl Spencer's is a Butterfly Box, replicated from a stunning 19th-century ladies needlework box. Adding these pieces to your existing decor is like bringing in fine artwork to the space.
The Washington Chest
No piece in the Althorp Living History Collection moves Earl Spencer quite like the Washington Chest – and American homeowners will be particularly interested in its story.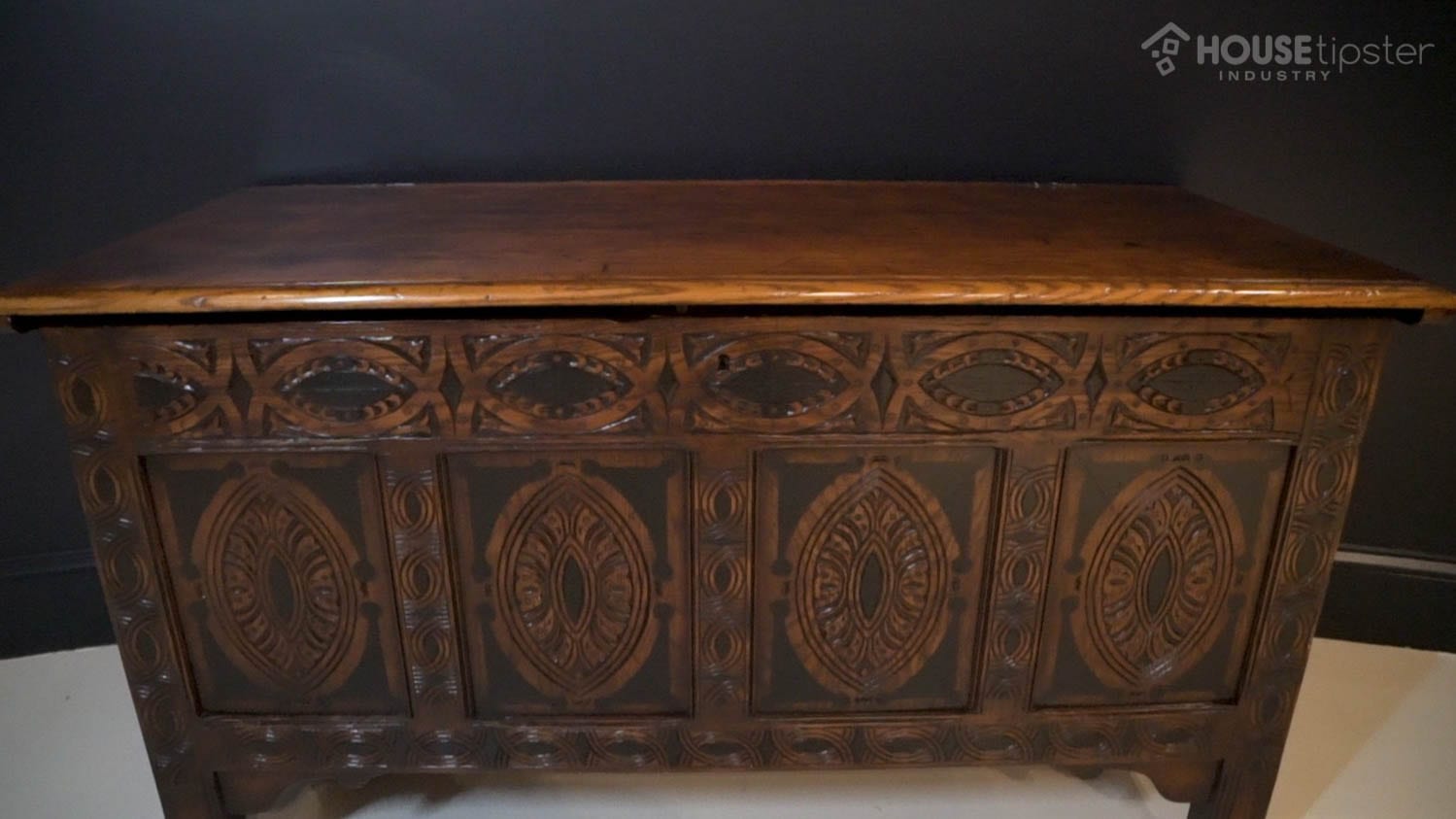 This exact copy (dents,  stains, and etchings included) is based on a chest owned by George Washington's family before they emigrated to the United States. The Washingtons were relatives of the Spencers, and this particular piece features a classic English oak and dates back to the 1630s.
"It's my favorite piece in the collection," Earl Spencer said. "Down to the little wine stain on the top, and scratch inside, [it's identical].  There's an affidavit inside the top lid which was written by a priest in the 19th century, saying it belonged to the Washington family."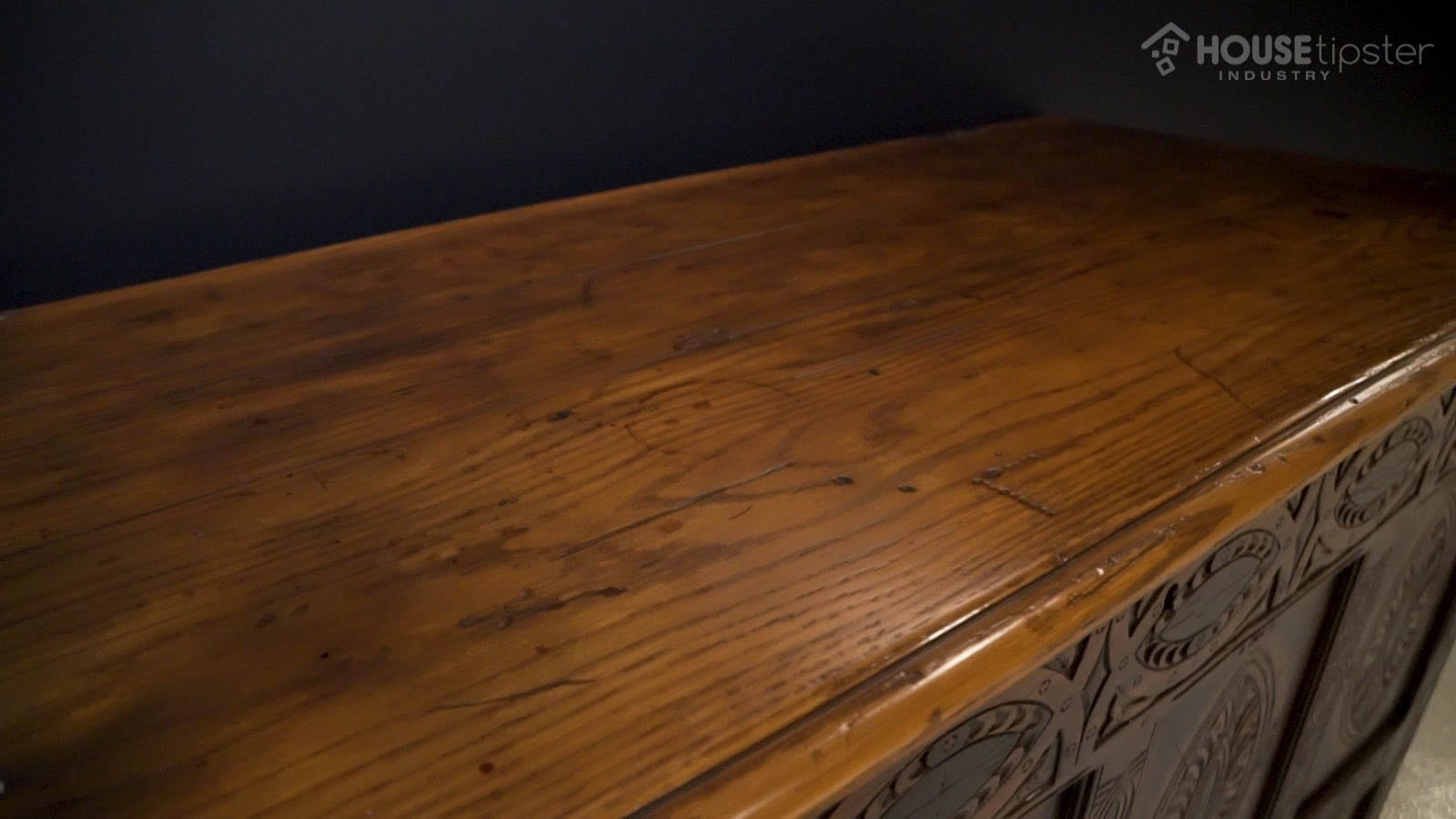 "They were cousins of the Spencers, who had fallen on hard times," he explained. "So they put them up in a house, which we still have, called Washington Cottage. We have the family records at home: the young girls from the Washington family worked at Althorp as nursery maids and helped with the kids."​
The original Washington Chest is still very much in use at Althorp – just in a modern way. "I use it for my tennis gear now," Earl Spencer mentioned, adding, "You have to use this furniture. It's not just for admiring."
Who knew a priceless family heirloom could be so practical!
Still Writing the Story
Throughout this collection with Theodore Alexander, you're bound to notice fine details: a result of hundreds of years of access to the finest craftsmen and designers of the day.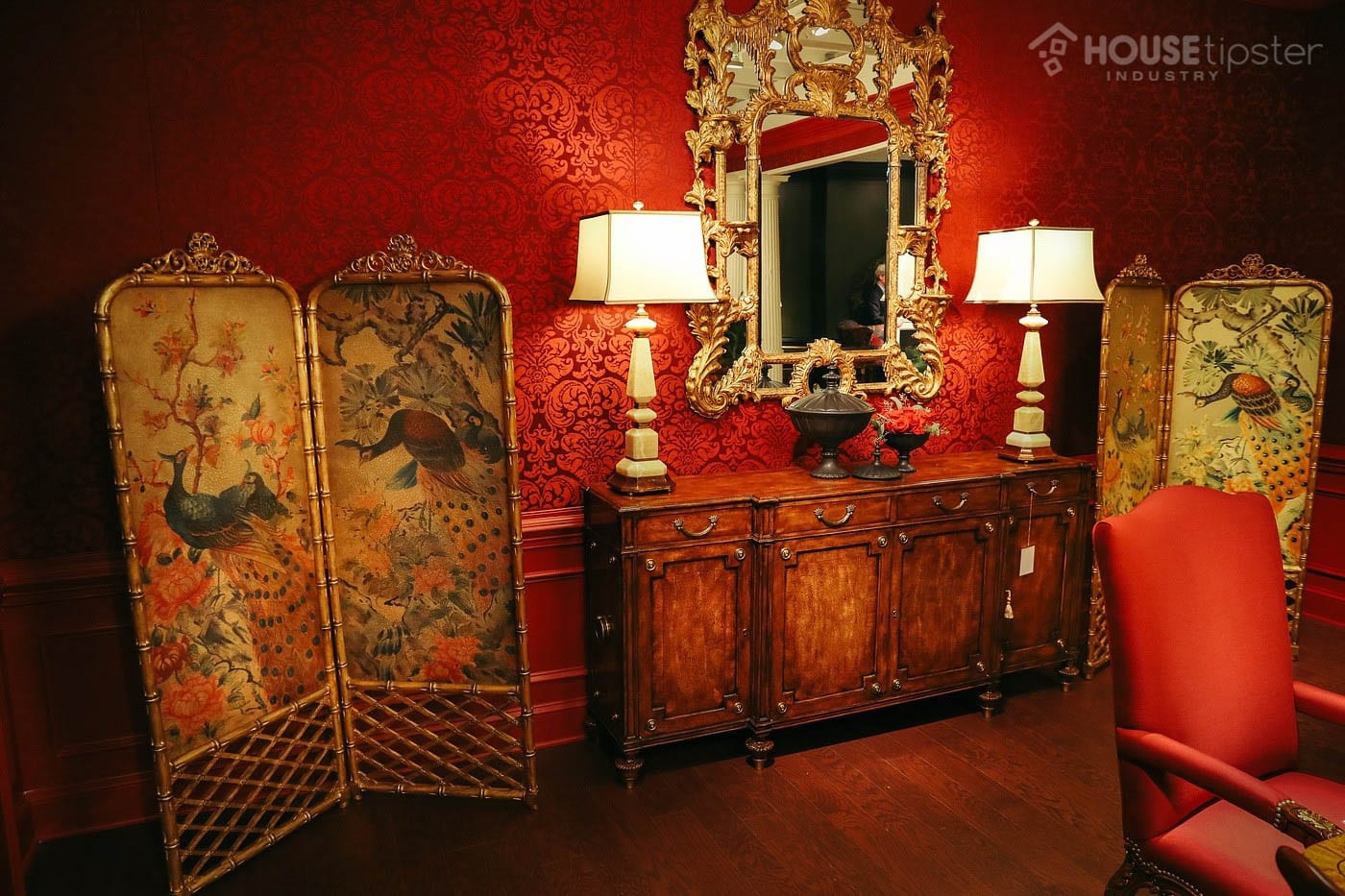 While Althorp has gone through various looks over the years, it has remained a place for family and friends to gather. And now, the public can join in on appreciating the beautiful items.
And thankfully, Earl Spencer is still contributing to that story by bringing in new items that speak to him; ones that are sure to stand the test of time.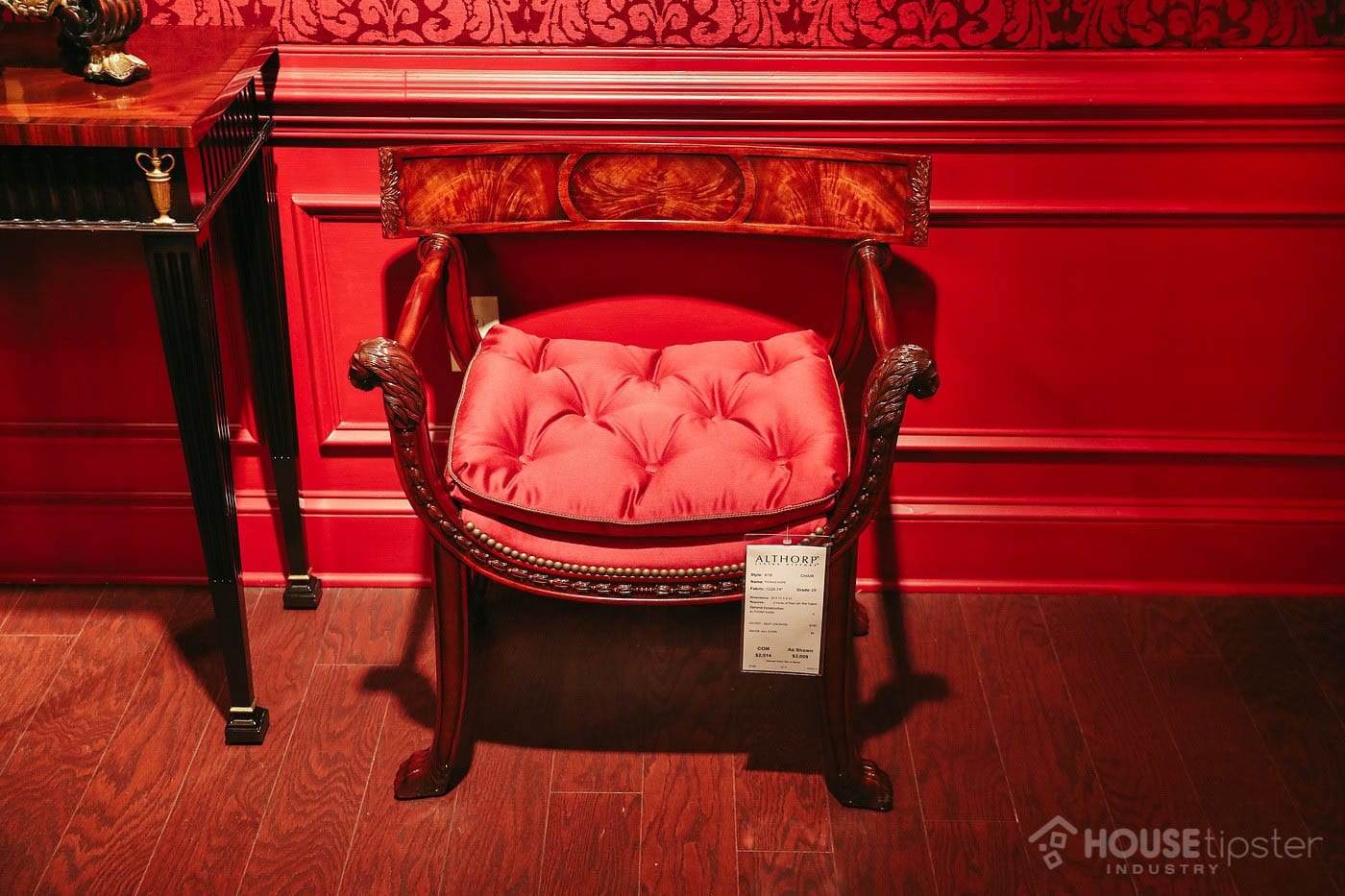 His advice for homeowners looking to add some historical design elements into their own home is simple: "go with your heart."
If you're interested in seeing the original pieces, be sure to visit the estate yourself! Althorp is open to the public every July and August.
Tipster TV has released the full video coverage from our special interview, be sure to check it out below.