"It's all about great people who bring your dreams to life," international supermodel and entrepreneur Kathy Ireland told House Tipster host, Christopher Grubb at the fall High Point Market.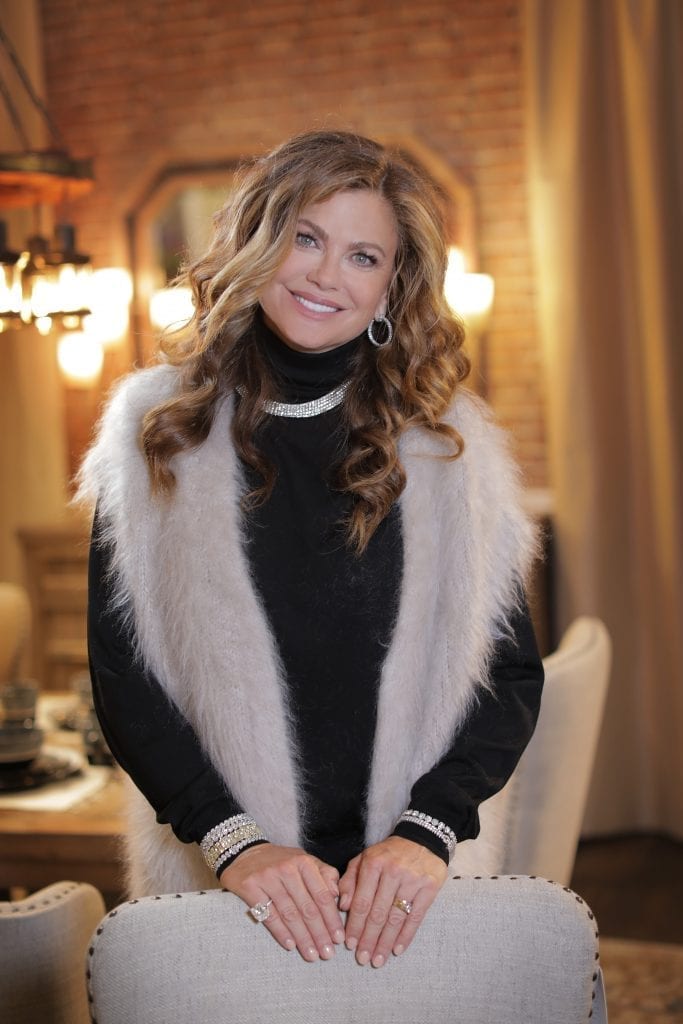 Kathy is a mainstay at design expos. The designer is known for her lifestyle brands through Kathy Ireland Worldwide, and her popular collaborations with manufacturers like Nourison, Blue Ridge Home Fashions, and Michael Amini.
And although she's worked with Pacific Coast Lighting to bring affordable yet elegant lighting options to consumers for over 20 years, her latest lineup, led by Clark Linstone, is arguably her best yet.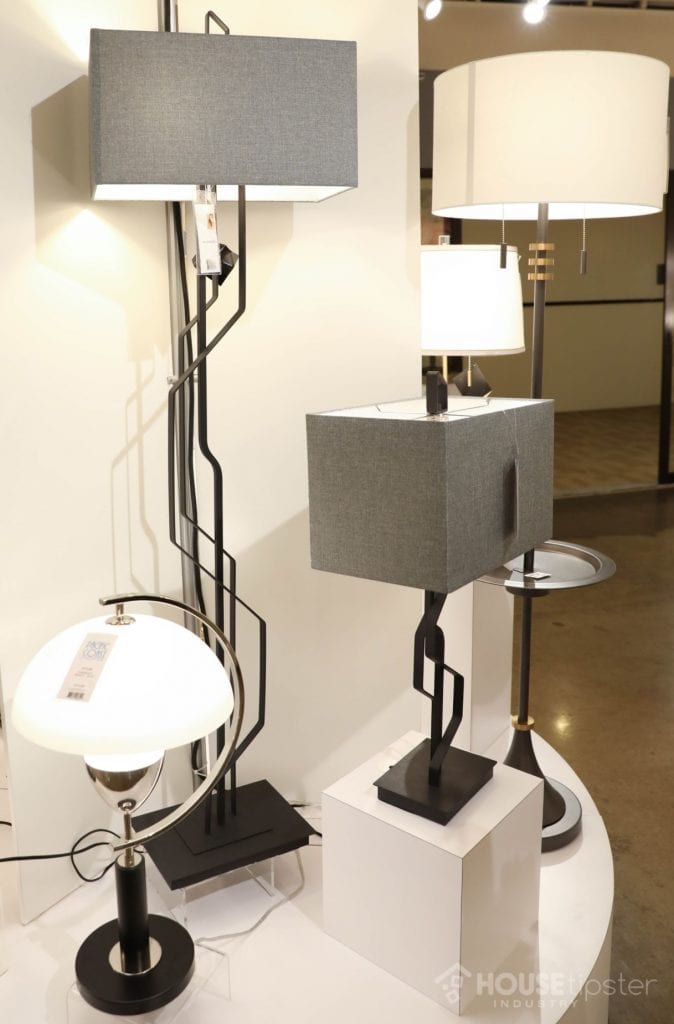 Creating the Signature Look
Across the board, Kathy Ireland's furniture and home accessory style is trendy yet subtle–and her newest products through Kathy Ireland Home by Pacific Coast Lighting add a refreshing flair to the mix.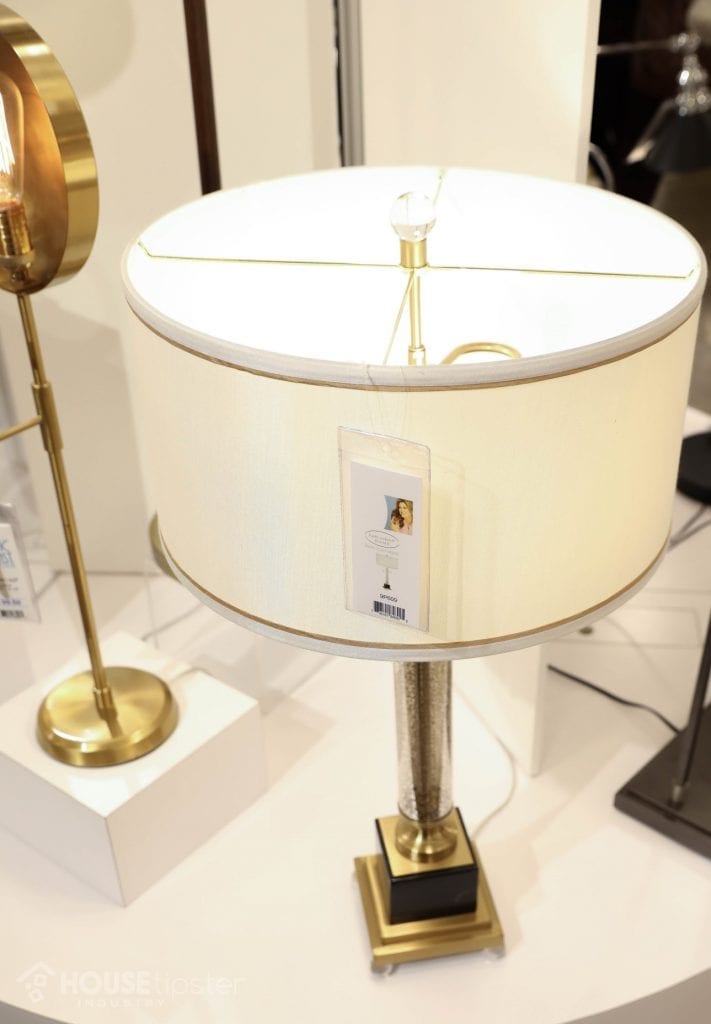 "I love how it's all on-trend: mixed metals, brushed chromes, and iron. There's a lot of compliment" Christopher told Kathy at High Point Market.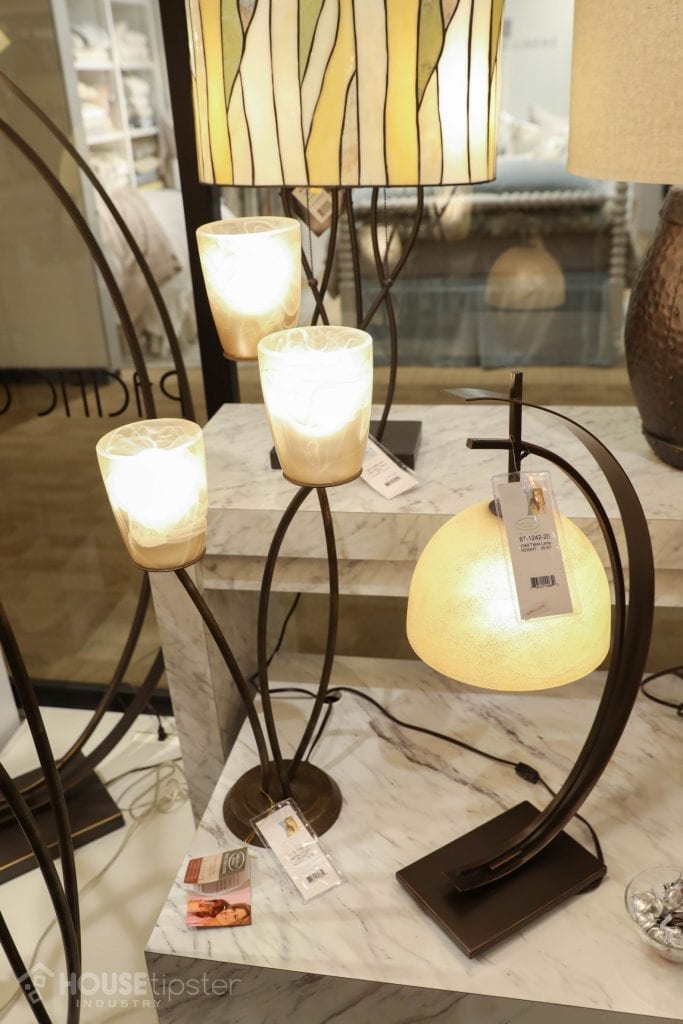 This complimentary look comes from the constant collaboration between both the Kathy Ireland and Pacific Coast Lighting design teams. Kathy noted that the groups regularly talk to ensure there's a "seamless cohesion, without intentional matching."
New and Noteworthy
At the Pacific Coast Lighting showroom, and across High Point Market, textures were everywhere. Christopher couldn't help but notice the richness and depth in Kathy's collection, created by the layering of blue hues, seashells, and embellishments such as mother-of-pearl.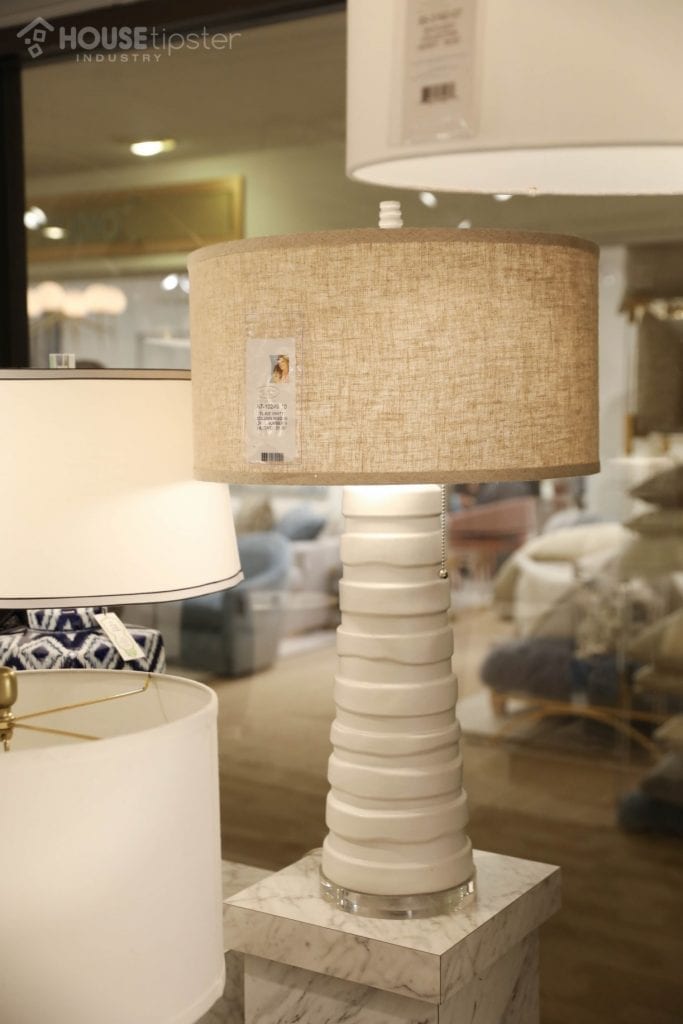 Places like Santa Barbara and Hawaii influenced these ocean-esque looks, which Kathy says are meant to bring a sense of peace and tranquility into any home.
Like so many of Kathy Ireland's products, the Kathy Ireland Home by Pacific Coast Lighting line is pricepoint-friendly and highly coveted by all types of consumer segments.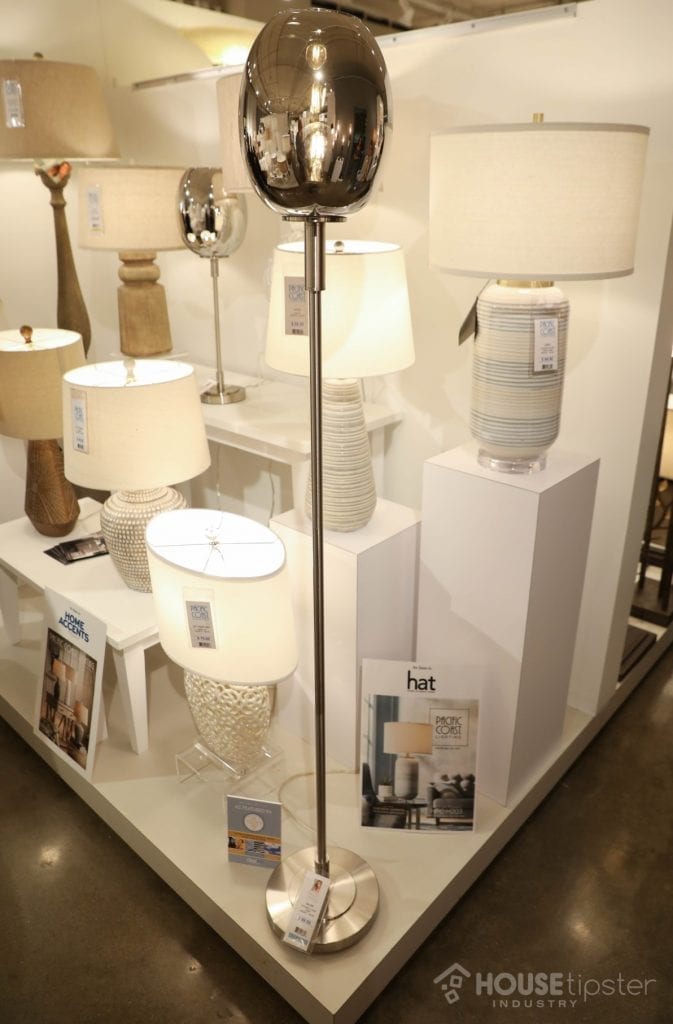 What draws us to Kathy's designs is the creativity behind each piece. When a design works, it really works, and Kathy Ireland Home is proof of that.
Tipster TV has released the full video coverage from our special interview, be sure to check it out below.