You likely know Martyn Lawrence Bullard from cable television programs like Million Dollar Decorators or Hollywood Me. You may also recognize his standout work, which has been featured in popular publications such as Elle Decor, Architectural Design, and Conde Nast.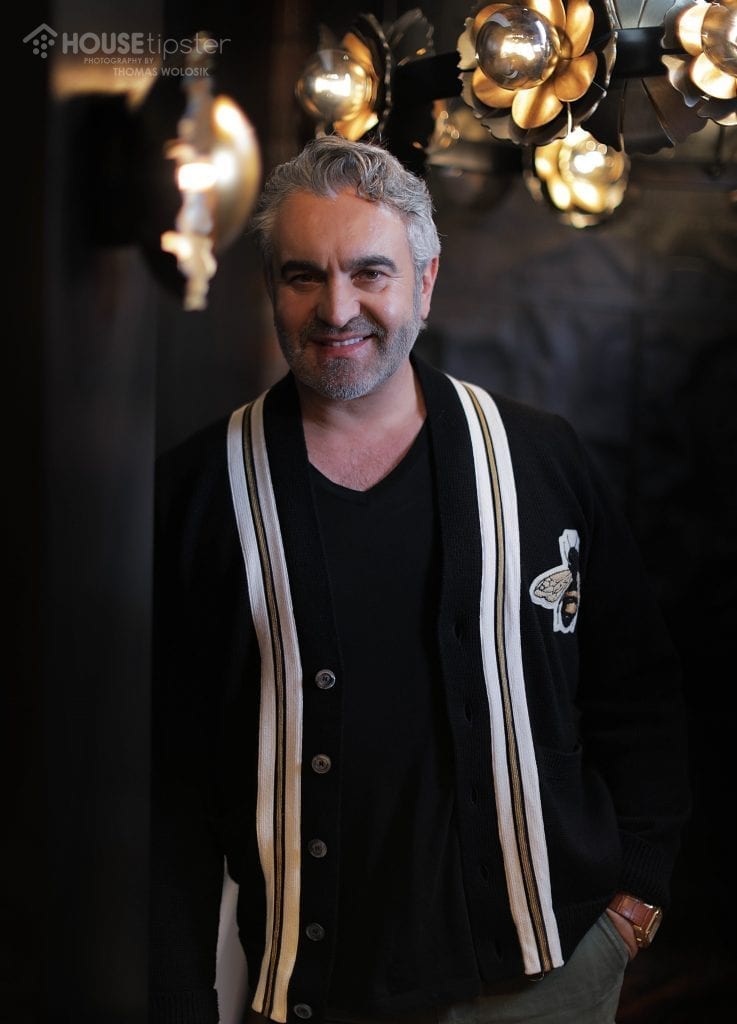 Regardless of where you've see him, one thing's for sure: it's hard to not notice his work.
Recently, Martyn, who was named to Architectural Digest's Top 100 designers list, unveiled a new collection of high-end, contemporary lighting options with Corbett, Hudson Valley Lighting's glamorous, sophisticated line.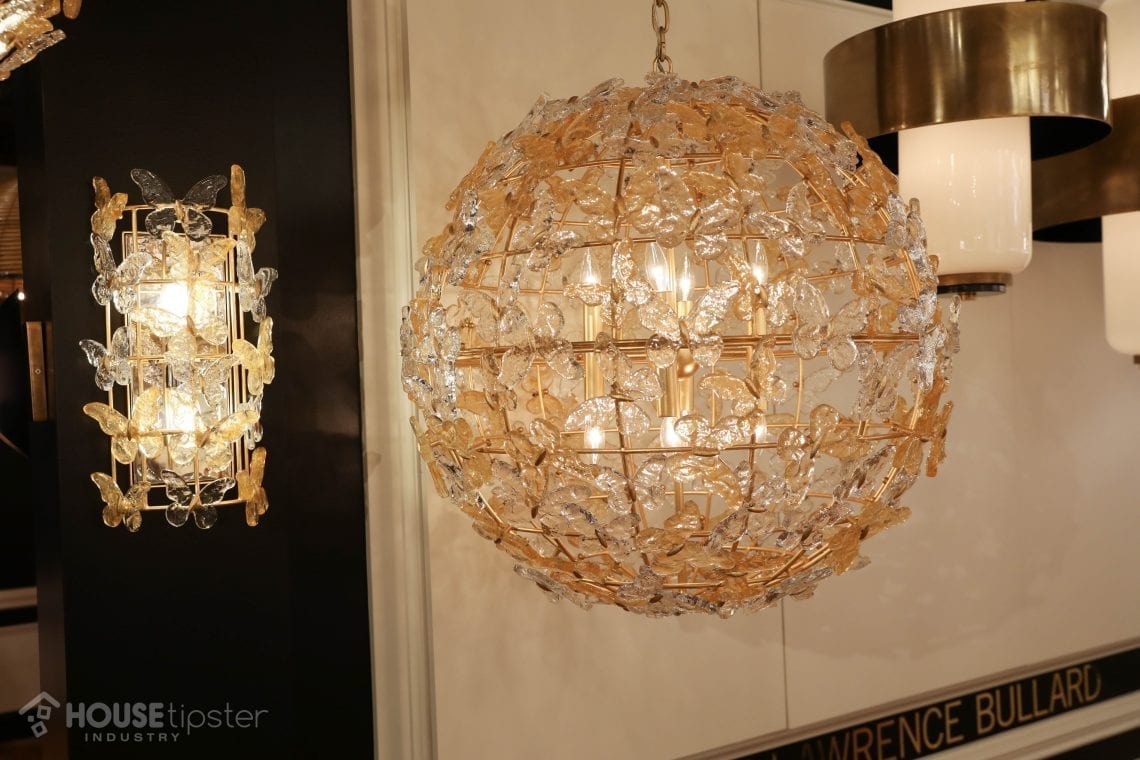 House Tipster had the chance to browse the products, and speak to Martyn himself about his latest work throughout the design industry at the fall High Point Market.
Mixing Old and New
"You mix in a high-end piece with a found object. It's a special look," House Tipster host and acclaimed designer, Christopher Grubb, said about Martyn's design style.
Martyn, who doesn't believe in trends, instead focuses on styles that make him and his clients happy–items that are layered, piece by piece, with love.
Often, this includes mixing new, contemporary designs with antiqued and used accents.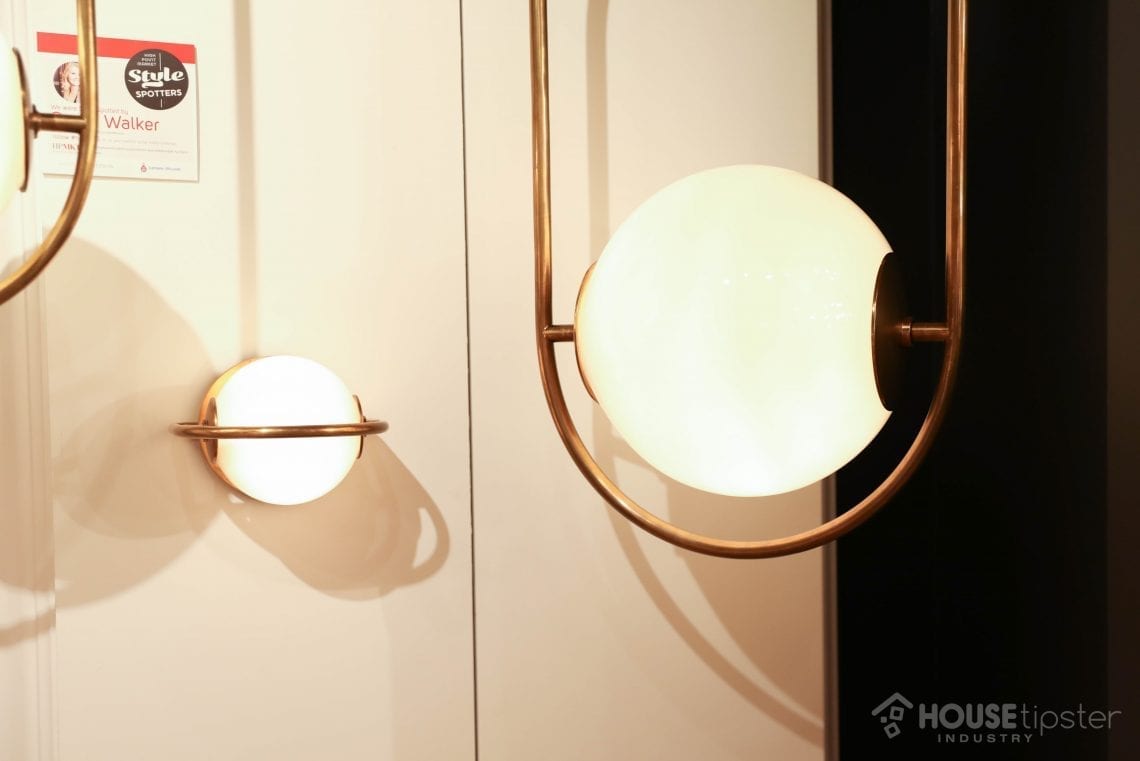 Corbett + MLB
Corbett, often considered the lighting industry's boutique source, was the perfect partner for Martyn's bold designs. "They do things a little wild," he explained.
"Wild" is definitely an excellent way to describe the collaboration, which includes materials seldom used for lighting. Throughout the collection, you'll see a mix and match of metals, colors, and natural materials, combined to create Martyn's signature, beguiling look.
"Magic Garden," a fixture that stands out among this stunning line, contains a hodgepodge of different metals in brushed gold, bronze, and dark black, layered to make flowers in varying sizes. This specific design was inspired by the paper flowers Coco Chanel would cut and arrange around her apartment during fashion shows. Martyn describes the end-product as sexy and tropical.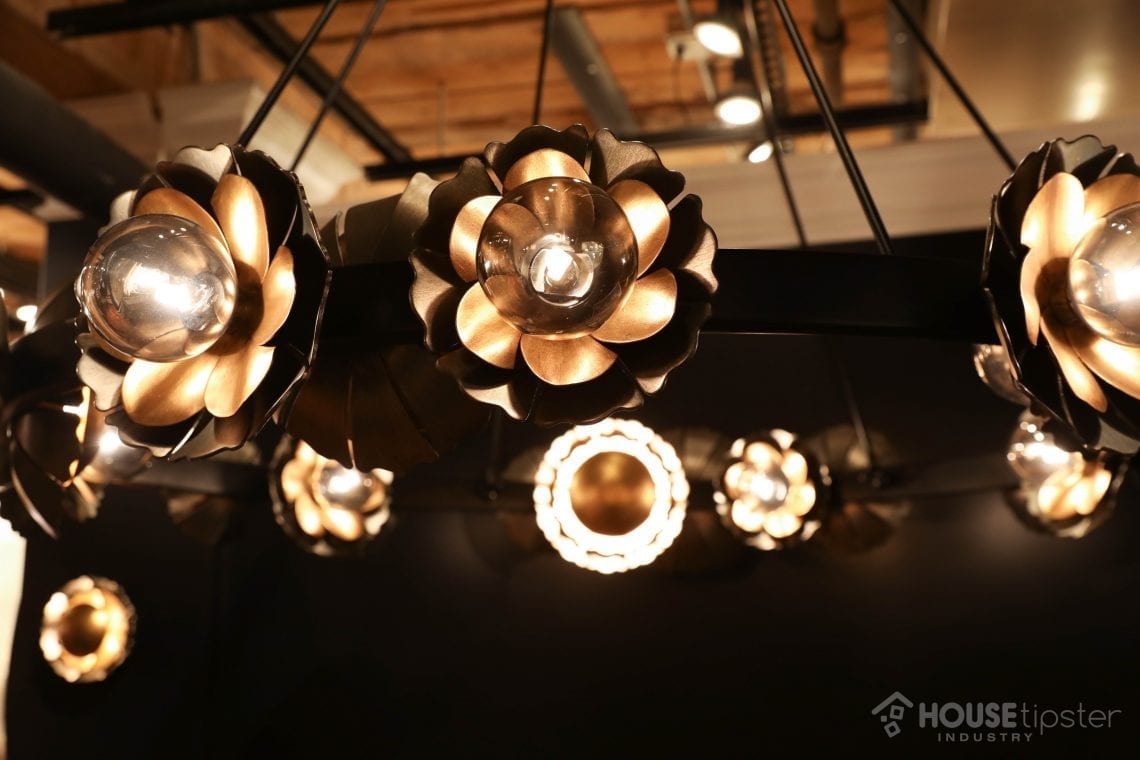 Martyn's Favorites
One material that's coming back into style with a vengeance is rattan; one of Martyn's favorites. He notes rattan's timeless elegance which, when mixed with an antiqued fabric or pattern, creates a sexy and modern "unbalanced balance."
Other materials found throughout this line include the universal and super-stylish woven seagrass and acacia wood. These natural mediums add great texture and a layering component to light fixtures and other home accents.
We'd be remiss if we didn't mention Martyn's on-point use of Murano glass. His crystal chandelier, "Flight of Fantasy," features this high-end glass and gives off a modern and quirky yet classic appearance.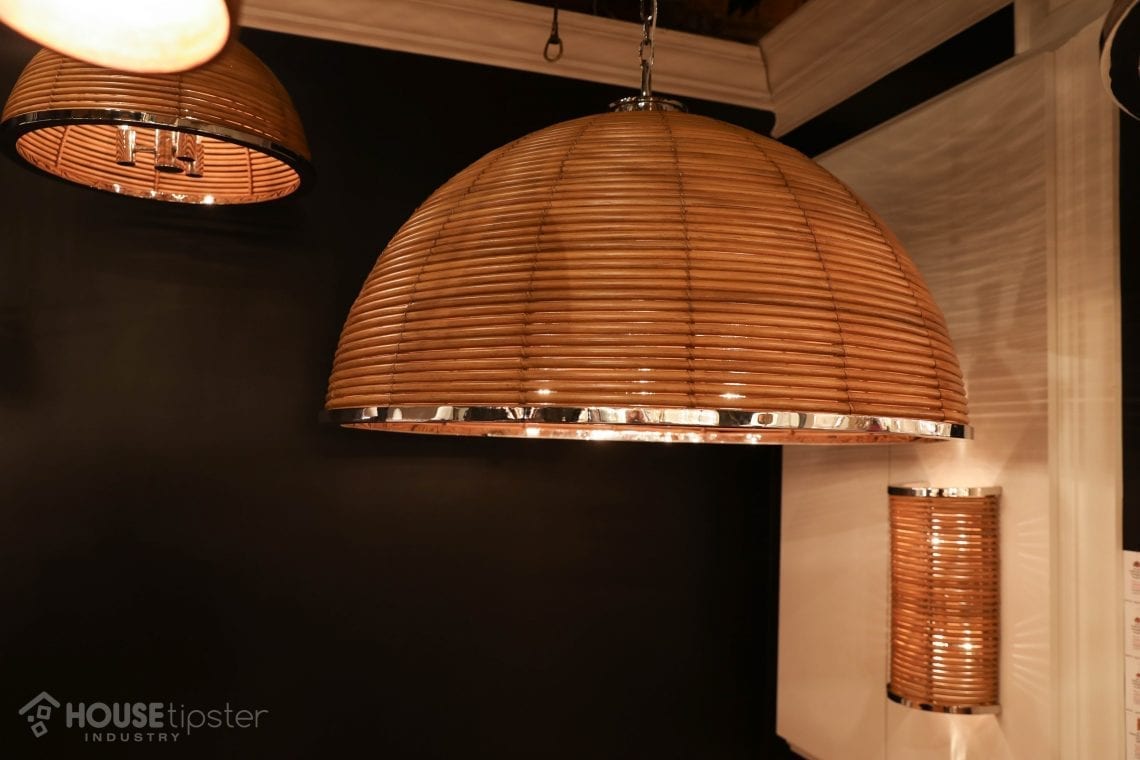 Takeaways from a Top Designer
As you can see, Martyn Lawrence Bullard pushes the envelope and is always finding ways to make a space distinct.
To that end, he uses lighting to achieve his characteristic look. For example, Martyn adds pendant lighting on either side of the bed, as opposed to bedside lamps, to add a unique flair.
He also focuses attention on the finishes he uses, particularly metals. When he designs, he goes for an aged look, such as a brass that appears as if it was from a "French cafe where people were smoking for the past 50 years."
It's this attention to detail that elevates Martyn's designs to the next level.
What's next for Martyn? Keep your eyes peeled for a line of men's and women's jewelry, along with a brand new collection of bathroom fixtures. He'll also be attending Design Dubai in November 2018 Maison & Objet in January 2019.
Tipster TV has released the full video coverage from our special interview, be sure to check it out below.