Dallas Market Center and ART, the creative home furnishings network, presented the prestigious 31st Annual ARTS Awards at the Hilton Anatole hotel on January 10, 2020. Top honors were featured across the categories of Manufacturer, Retailer, Product Designer, Interior Designer, Sales Representative, Green, and more.
The event was co-hosted by Thom Filicia and Carson Kressley, and was judged by a panel of industry experts including Adam Glassman of O, the Oprah Magazine, Barbara Owens of Owens Interiors at Home, Cheminne Taylor-Smith of Cheminne.com, Sandy Hughes of Steelyard, Susan Inglis of the Sustainable Furnishings Council, and Teddie Garrigan of Coco & Dash.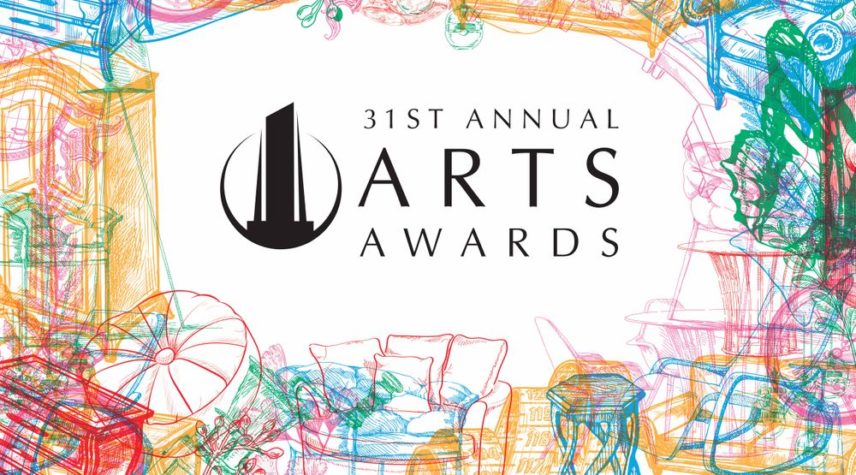 Award winners this season include Chloe Winston Lighting Design of Norwalk, Connecticut; Idlewood Electric Supply of Highland Park, Illinois; Western Montana Lighting of Missoula, Montana; Dixon Rye of Atlanta, Georgia; Fleurish Home of Hamilton, Ohio; Maker & Moss of San Francisco, California; IBB Design Fine Furnishings of Frisco, Texas; Mecox Gardens of Southampton, New York; Robinson Lighting & Bath Centre of Winnipeg, Manitoba, Canada; Rush Muzekari of Global Views/Studio | A Home; Stacy Coulter of Stacy Coulter and Associates; Leslie Taglio of Taglio and Co.; Currey & Co.; Jaipur Living; Howard Elliott Collection; Revelation by Uttermost; Lili Alessandra; Caskata Artisanal Home; Polywood; Phillips Collection; Visual Comfort & Co.; and Currey & Company.
"Congratulations to this year's ARTS Awards recipients and to our special honorees," said Cindy Morris president and CEO of Dallas Market Center, in a media release. "It was an amazing evening of celebrating entrepreneurs and artists, sales leaders and legendary figures."
Additionally, the ARTS Awards' Academy of Achievement honor was presented to Michael Amini, founder, chairman, and CEO Amini Innovation Corporation.
"Michael's legendary energy and leadership are matched, if not surpassed, by his generosity," said Morris in a press statement ahead of the award presentation. "He has built a well-respected company, designed award-winning products, partnered with celebrities, and mentored countless leaders, but most importantly he has selflessly helped others via the City of Hope and numerous industry programs. Michael is an extremely deserving honoree."
Additional special awards were presented to Product Designer Sean Lavin of Visual Comfort & Co. and Interior Designer Laura Umansky of Laura U. Interior Design.