Where stylish technological advancements and cost-effective consumer products meet, you will find Peerless: a division of Delta Faucet Company that creates beautiful faucets for kitchens and bathrooms.
At this season's KBIS & IBS 2019 show, the brand proved it is continuously taking steps forward in terms of thoughtful innovation. The House Tipster Industry editorial team was on the scene at the Las Vegas event, where we were able to speak exclusively with Jamie Stuber, the senior product manager for Peerless.
"Peerless is focused on affordable design," Stuber said. "Affordable design can mean the look of the product, [like] a very updated transitional suite, a tub/shower in chrome, in stainless … at an affordable price point. [We focus on bringing in] products to appeal to those that want a certain look, but have a budget that they have to stick to."
Along with the focus on budget-friendly, yet upscale, home designs, the brand also keeps innovating the next luxurious-feeling, must-haves that customers will love.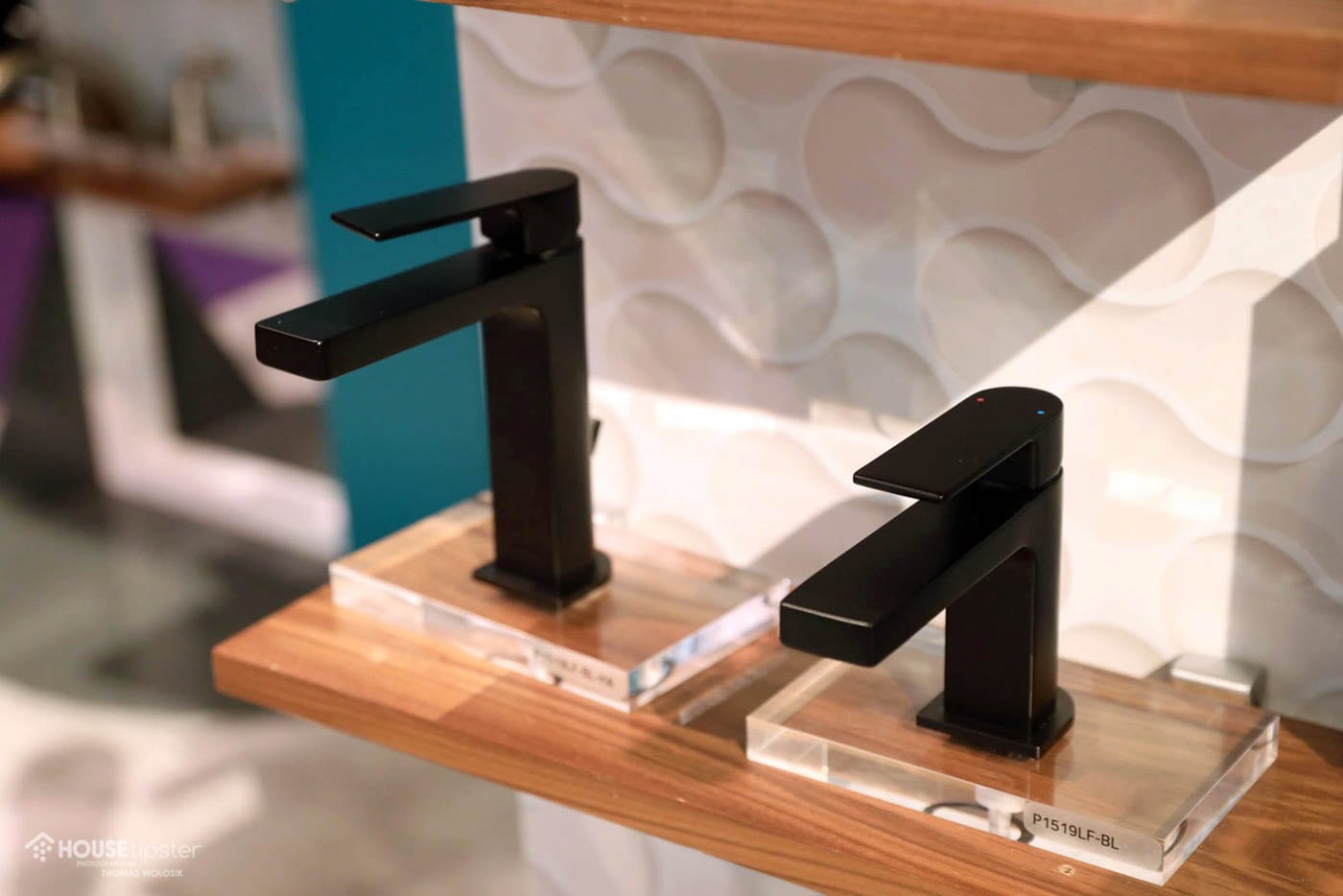 For the first time ever, this KBIS 2019 season, Peerless is introducing products with matte black finishes for the popular Xander and Precept Kitchen and Bath collections.
These additions, which Stuber calls a "modern, updated look" for the collection, will be rolling out in Q3 later this year. They also serve as the latest update to the Xander line, which was premiered at last year's 2018 KBIS show.
"The Matte Black finish expansion demonstrates how the Peerless brand continues to evolve with consumer preferences top of mind," added Kiran Singh, senior brand manager at Peerless. "We are pleased to broaden our product portfolio this year as we strive to offer stylish kitchen and bath solutions at an affordable price point."
To take a virtual tour around Peerless' booth at KBIS 2019, make sure to check out the exclusive House Tipster Industry LIVE episode we filmed with Jamie Stuber at this year's show. Press play on the Facebook video below to get started.