Polywood Outdoor Furniture presented a wonderful selection of product colors and finishes at this Summer 2019 season of Las Vegas Market. From warm neutrals to colorful, beachy brights, the brand brings exciting energy to outdoor seating.
Our host, Arch-Interiors designer Christopher Grubb, caught up with Lindsay Schleis and Megan Pierson of Polywood this market season, to hear all about the brand's stylish designs and eco-friendly innovations.
"The company was started in 1990, and we're based in Syracuse, Indiana," Pierson said. "Everything is made in the United States – we just expanded into North Carolina and opened a facility."
Part of Polywood's growth has included the introduction of fashion-forward colors and luxurious new neutrals in their furniture line.
"Your bases have to be covered with your neutrals to start," Schleis said. "So you've got your browns and your grays, your black and your white, just classic. But then, really, the vibrant colors – the Aruba, the Pacific Blue, and the Lime, all the way down to the reds – they're really inspired by the beach and fun, playful, coastal vibes."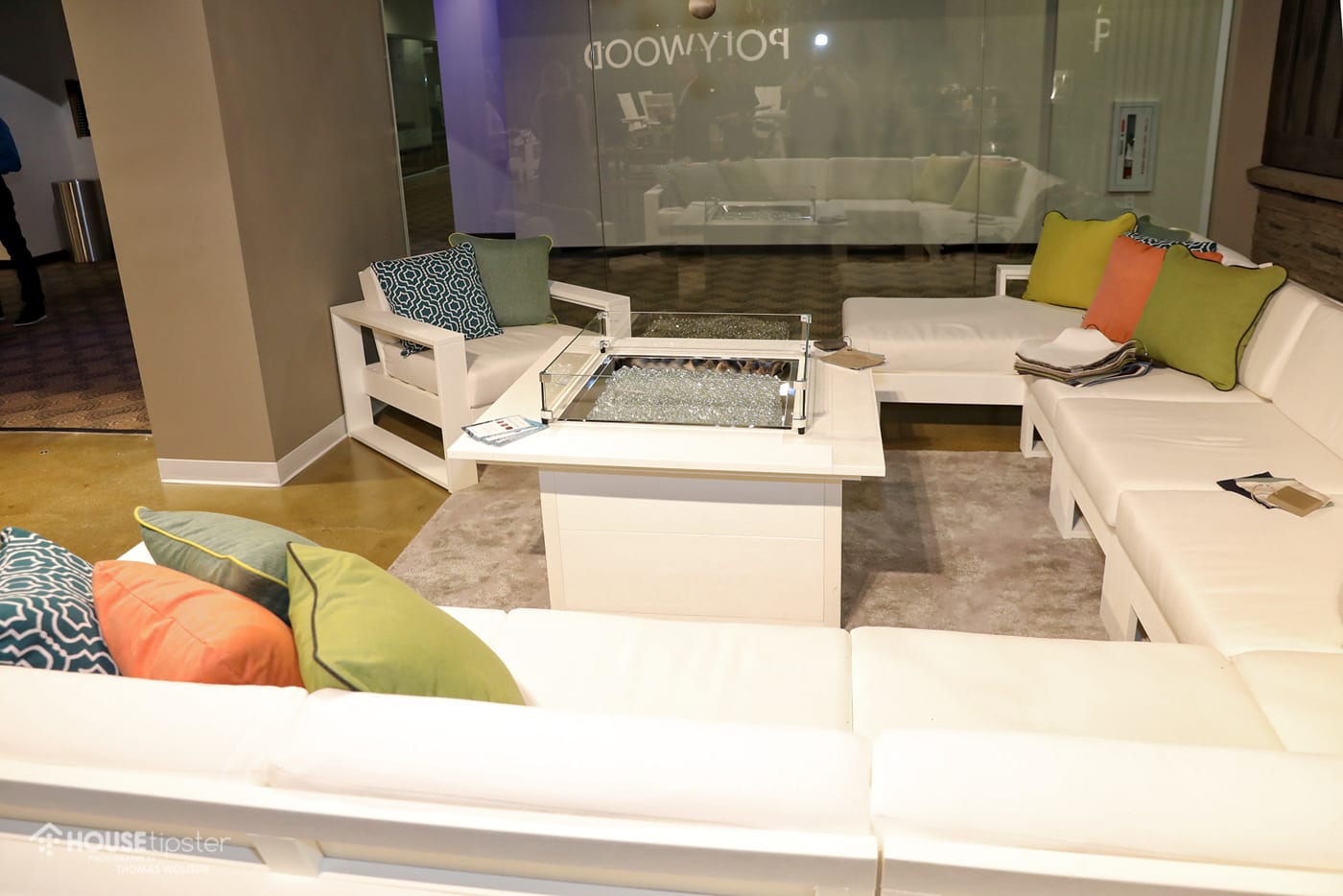 "The vintage finish is a new finish that we've recently launched," Schleis added. "It's really got the wire-brushed texture on it to give it a little bit of dimension and that great look."
The best part of Polywood's story is that all of the stylish patio furniture, popular Adirondack chairs, and more have always – since the brand's earliest days – been made out of recycled plastics.
"It's all made out of recycled milk jugs," Pierson explained. "We bring in bales of milk jugs to our facility. We clean, sort, and turn them into pellets, extruded into boards, and made into beautiful furniture."
To hear more about what's new at Polywood, and see all these great colors in action, be sure to catch the House Tipster Industry Facebook Live stream recap in the player below.
Stay tuned for more news and designer profiles from Las Vegas Market Summer 2019, coming soon to House Tipster Industry. To catch up with all of our shows from Las Vegas Market Summer 2019, follow our running list here.