Preparations are underway for The Winter Show 2019 which runs from January 18th through the 27th at the Park Avenue Armory.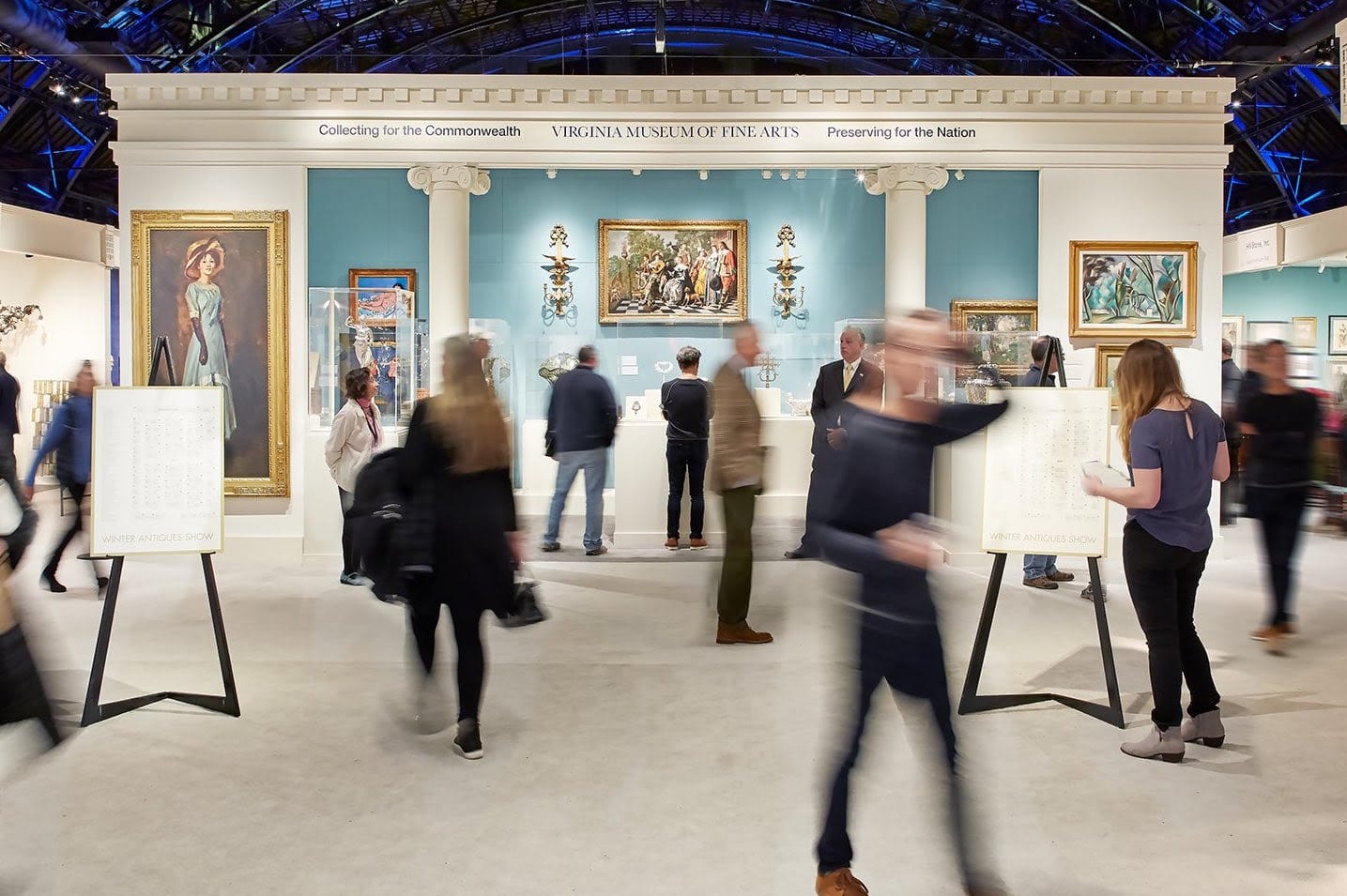 Now in its 65th year, The Winter Show is one of America's premier art, antiques, and design fair, with proceeds benefiting the community-based organization: East House Settlement.
It's an exciting year for The Winter Show experts, attendees, and presenters. In addition to a series of lectures and panels, organizers have also lined up 68 industry experts from around the world who will share their perspective on over 5,000 years of art and design. The 2019 Loan Exhibition, Collecting Nantucket, Connecting the World is sponsored by the Nantucket Historical Association and is poised to be a must-see exhibition.
Thanks to the leadership of Executive Director, Helen Allen and Associate Executive Director, Michael Diaz-Griffith, The Winter Show will feature an expanded exhibitor roster. New faces to the show include Lowell Libson & Yonny Yarker's presentations of Baroque ceiling sketches, Charles Ede's ancient Greek and Egyptian artifacts, and the Erik Tompsen Gallery's Japanese folding screens and art.
In addition to a robust display of antiques, decorative furniture, contemporary art and designs, and other specifically-curated booths from artists like Jonathan Boos and John Marin will round out the vendor portion of the expo.  
Speakers during the event's popular lecture series include Stellene Volandes ("The Holy Grails of Jewelry Collecting") from Town & Country and Michael R. Harrison ("125 Years of Collecting on Nantucket" from the Nantucket Historical Association.
"The Winter Show maintains the highest standards of quality in the art market, and each object is vetted for authenticity, date, and condition by a committee of 150 experts from the United States and Europe," notes organizers.
Daily admission is $25, with all ticket and special event proceeds going directly to The East Side House Settlement, an organization that provides education services to roughly 10,000 people each year in the Bronx and Northern Manhattan. For ticket information and a lecture schedule, visit: https://thewintershow.org/