Fresh from a visit to the Winter 2018 Showtime Market in High Point, North Carolina, outdoor and rattan furniture manufacturer, Watermark Living, is gearing up for a successful 2019 Outdoor Living season.
The Winter Showtime Market brings thousands of the most prominent names in the indoor and outdoor textile industry together to examine, shop, and celebrate the latest textile designs and constructions.
The Watermark Living design team joined Vice President, Ashley Newton, and leader of special projects, Stephanie Martin, for this annual event to examine the products of new and returning vendors and preview up-and-coming colors and patterns. Be on the lookout for a few key trends in 2019, including Aztec, native, and geometric patterns, embroidery, mimicked embroidery, and trademarked indoor performance fabrics. Blue and grey are still the dominant colors in the world of textile, and they pair seamlessly with colors across the spectrum.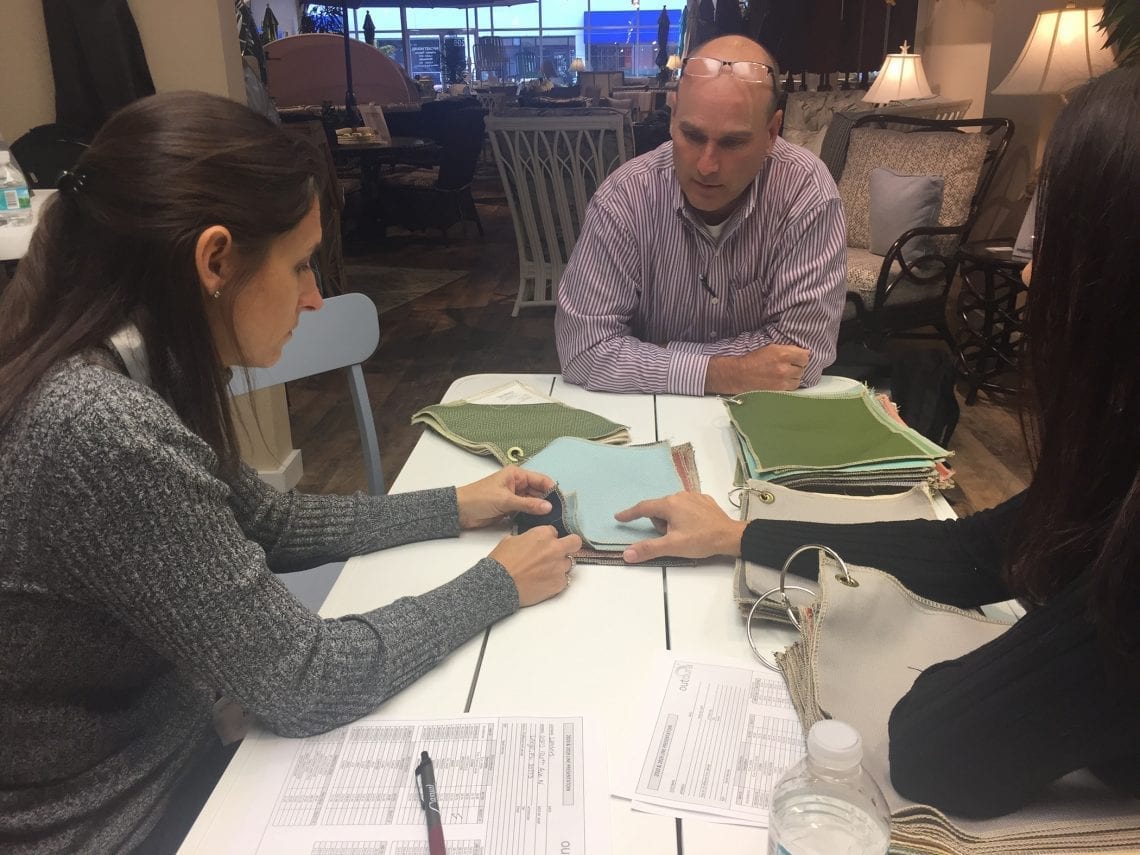 Cut-yardage was also a big theme at the Showtime market, which Newton attributes to vendors striving to meet their consumer's needs.
"We are excited by the many designs, patterns, and programs that we were able to review in one place. Our commitment to attending markets like this one in High Point allows us to see what is trending ahead of any in-store visits as well as get an idea of what is occurring across the entire textile industry," Newton stated.
Stay tuned for Watermark Living's new Outdoor Living collections, set to debut in early 2019.