House Tipster host and President of Arch-Interiors Design Group, Christopher Grubb, met up with the founder of (fer) studio, Christopher Mercier at this Summer Las Vegas Market.
About (fer) studio
(fer) studio, the brainchild of Christopher Mercier, actually stands for "form, environment, research." It's these focuses that streamline the work of this Inglewood, CA-based firm.
Grubb, a longtime admirer of Mercier's work, was excited to share that (fer) studio architects work with some of the top architects in the world, including powerhouses such as Frank Gehry and Daniel Libeskind.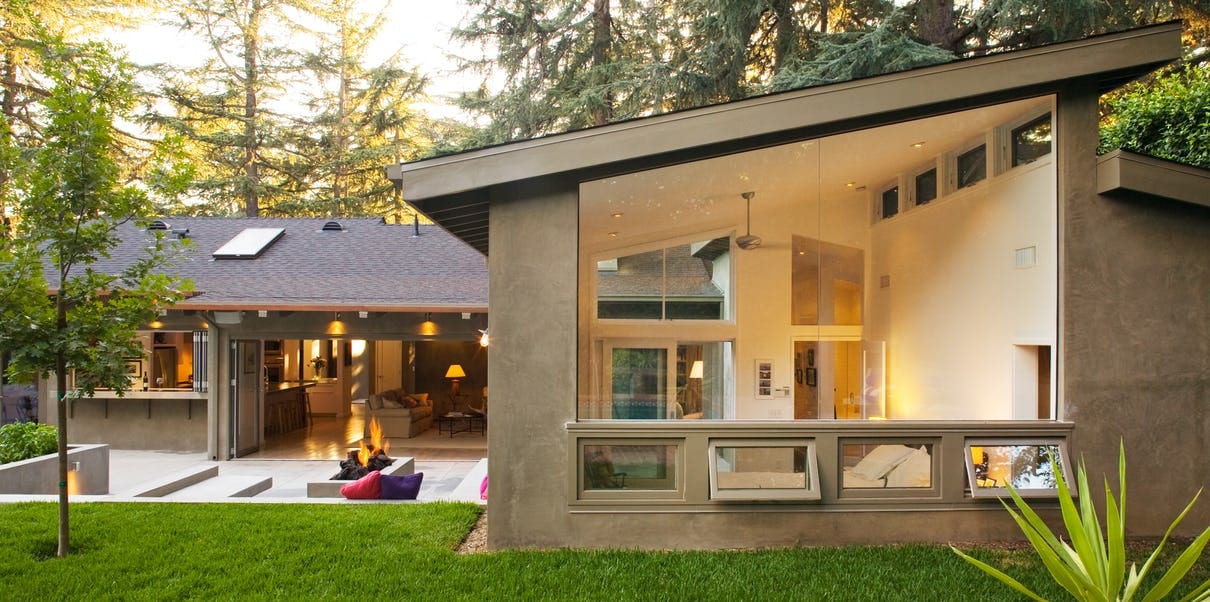 The firm's foremost focal point is on iconic architecture. According to Mercier, "We always try to create iconic work that has an individuality." He accomplishes that by playing with the space he has available, and striving to create an interesting vibe. "I like to work with big spaces, but make them intimate," he explained.
"Resimercial"
Like some other architecture and design firms we talked with at Market, (fer) studio works on both commercial and residential properties of varying sizes and scopes.
For Mercier and his team, this means designing everything from the Korean Arts Complex in Seoul, Father's Office Restaurant in Culver City, CA, and Officine BRERA in Los Angeles, to residences in California and throughout the United States.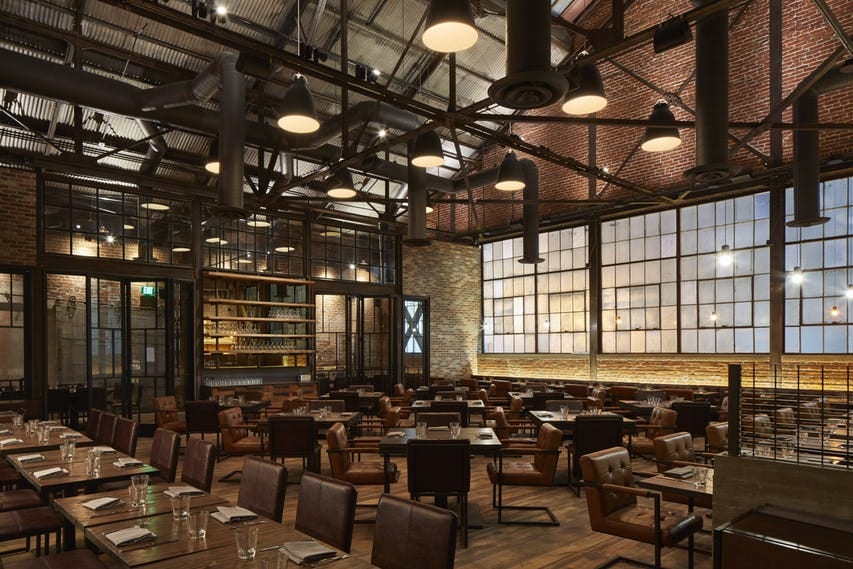 A Different Take on "Modern"
(fer) studio's work is easily classified as modern and contemporary, but Mercier likes to infuse natural elements whenever he can, particularly in his residential projects. Grubb asked," you use woods, stones, and lots of light. Where do you get your inspiration?"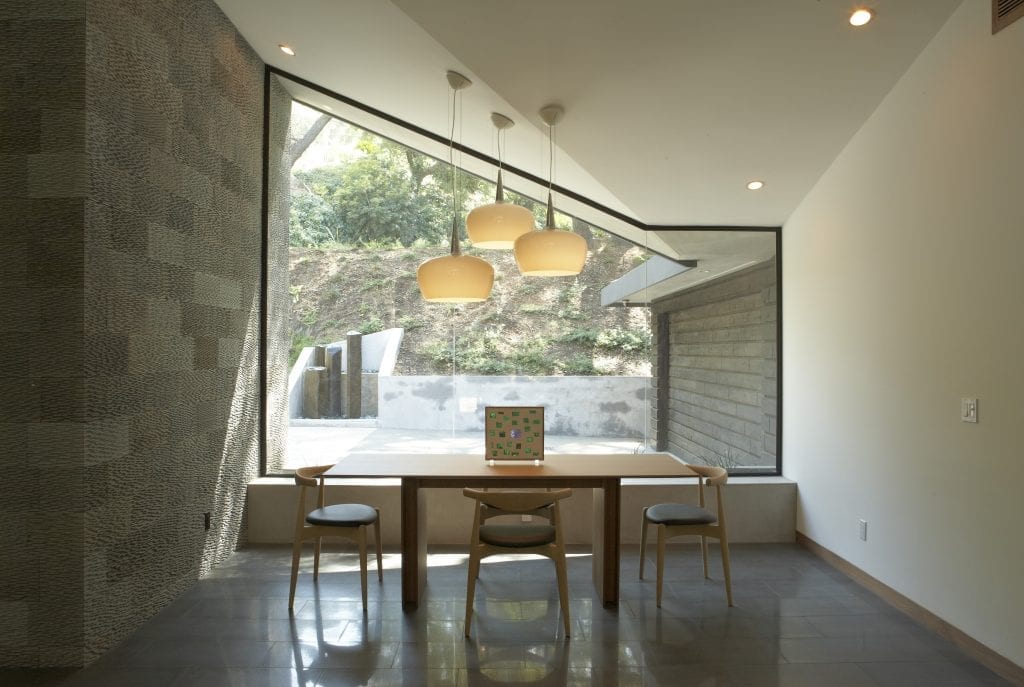 The inspiration, Mercier explained, comes from his childhood. Growing up, he was surrounded by wooden cabins and therefore, he's always "seen modern in a different way." He wholeheartedly believes that introducing elements like stone and wood help to ground a building.
For example, Mercier recently completed a project aptly referred to as "The Splitline House" in West Los Angeles. "The couple had lived in this [one-story] house previously, but they needed two stories. They didn't want the house to be disengaging, so we opened up the house through the middle to let natural light in," he explained.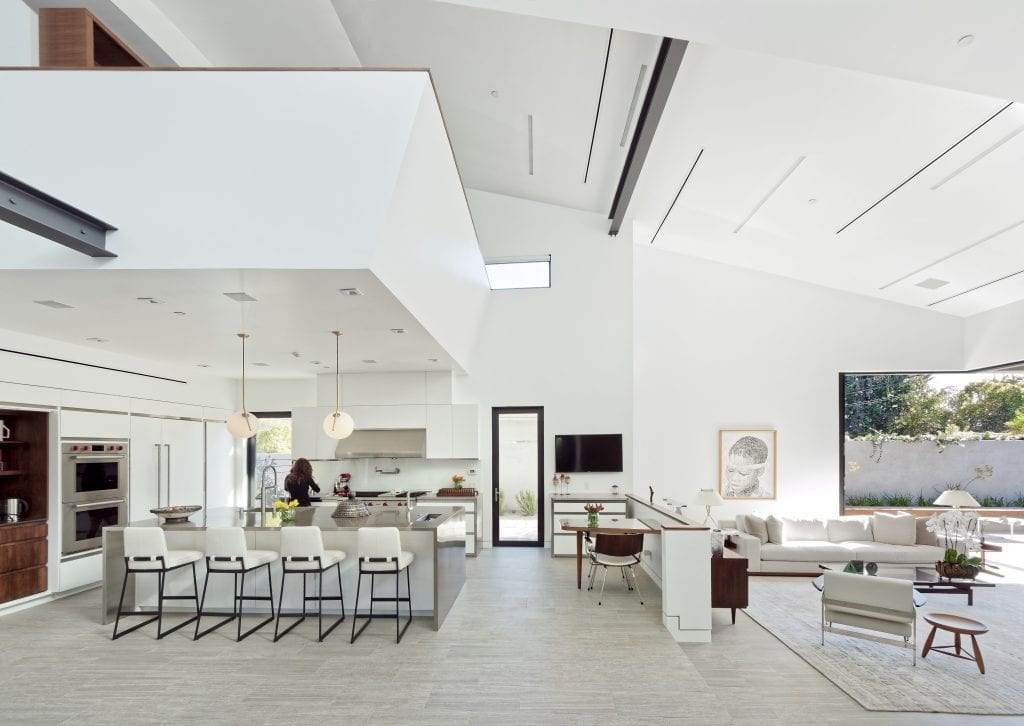 It's details such as these that elevate the efforts of (fer) studio from average to exceptional.
A Winning Philosophy
One trend that Mercier sees growing in the industry is adaptive reuse, especially in burgeoning arts and residential districts. The key to making these spaces work for a modern audience, he believes, is thinking about them iconically.
In addition, "You want to to make a space represent a person's identity," Mercier told Grubb. This involves meeting with his clients, and getting a truly personal look at what makes them tick. "[Our work] isn't just forming the building, it's working with a client who helps make it with you."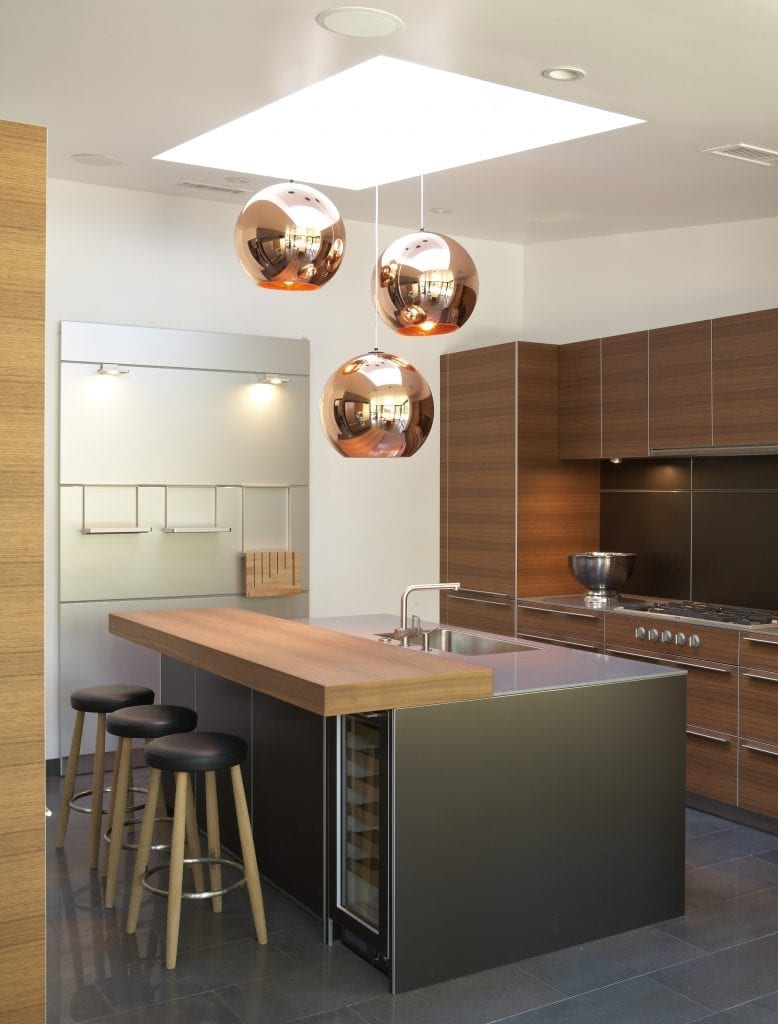 Hands down, we love Mercier's philosophy, and what (fer) studio brings to architecture.
Tipster TV has released the full video coverage from our special interview, be sure to check it out below.