Katie Michael-Battaglia isn't just a respected figure in interior design throughout the Mid-Atlantic, she's also the design director at Nemo Tile, headquartered in New York City.
Under the helm of Michael-Battaglia, Nemo Tile has solidified their spot as the go-to source for surface materials ranging from porcelain and ceramic to metal, glass, natural stones and mosaics in New York, Pennsylvania, and New England.
In an exclusive interview with Michael-Battaglia, House Tipster learned about Nemo Tile's first foray at ICFF South Florida, and how this event differs from those back home.
"We think that the colors we have in our [tile] products translate well in South Florida," said Michael-Battaglia. She admits that Northerners tend to make "safer" color choices and favor a more classic look than those in South Florida, which is why they decided to connect with the crowds in Fort Lauderdale.
With all this in mind, Nemo Tile organized a stunning booth at ICFF that showcased their newer, more colorful lines such as Casablanca and Hawthorn.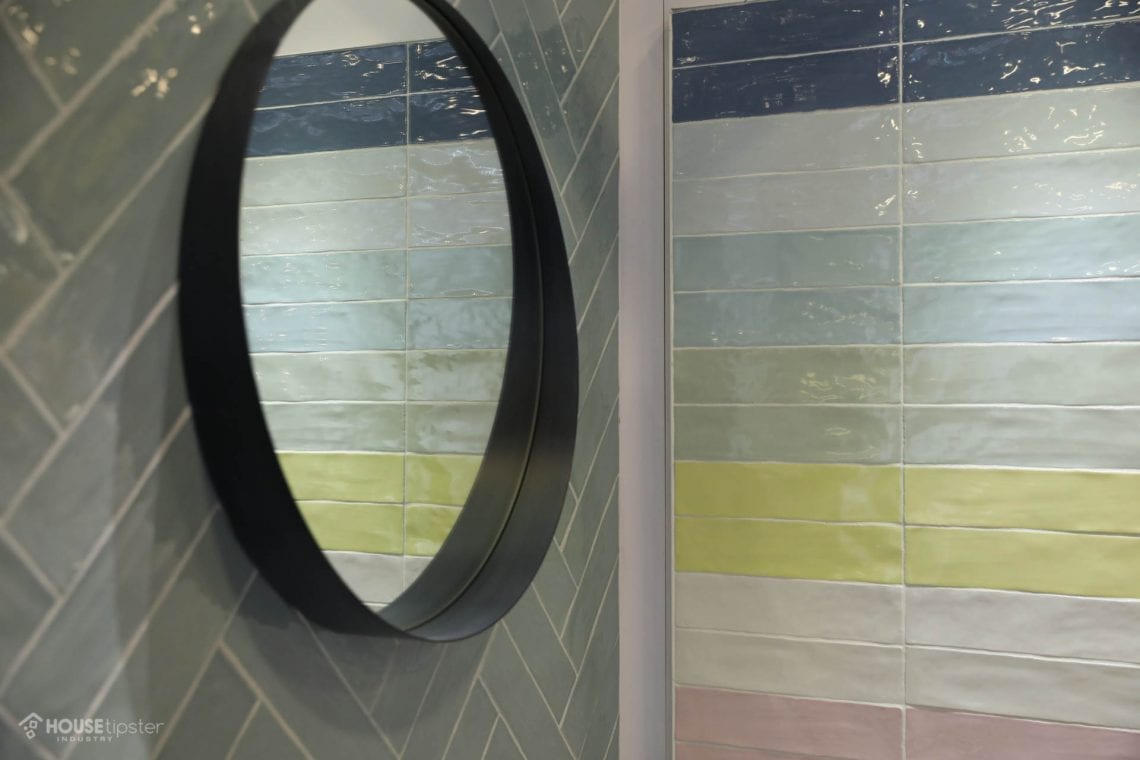 The Casablanca collection, featuring watercolor-inspired hues, appears entirely homemade but has the sturdiness of a standard porcelain tile. Colors from neutral Cloud to vibrant River create a robust, versatile line, and feel at home in Miami's hospitality and residential environments.
For a beach-inspired look, Michael-Battaglia recommends the muted yet exciting ceramic Hawthorn or Cape Cod collections.
Moving forward, the design team at Nemo Tile plans to focus not just on colors but using various geometric shapes such as trapezoids to round out their offerings.
Nemo Tile operates six showrooms located in Queens, Long Island, Philadelphia, and two Manhattan locations and Red Bank, NJ