If there's one name that comes to mind when we think about affordable luxury, it's Kathy Ireland.
Since 1993, Ireland has dominated the world of design through Kathy Ireland Worldwide, and House Tipster has regularly featured her product lines with Michael Amini, Pacific Coast Lighting, and more.
While at the 2019 Las Vegas Winter Market, one of the top industry events in the country to catch the newest styles and trends, House Tipster host Christopher Grubb spoke with Ireland about two of his favorite collections in the kathy ireland® Home by Nourison line: Safari Dreams and Moroccan Celebration.
Safari Dreams
Romantic and natural, the Safari Dreams collection plays on the colors and feelings of another world.
"It's about being in the great outdoors on safari, " Ireland explained. "Whether we're there dreaming, or dreaming of it, the safari brings back memories."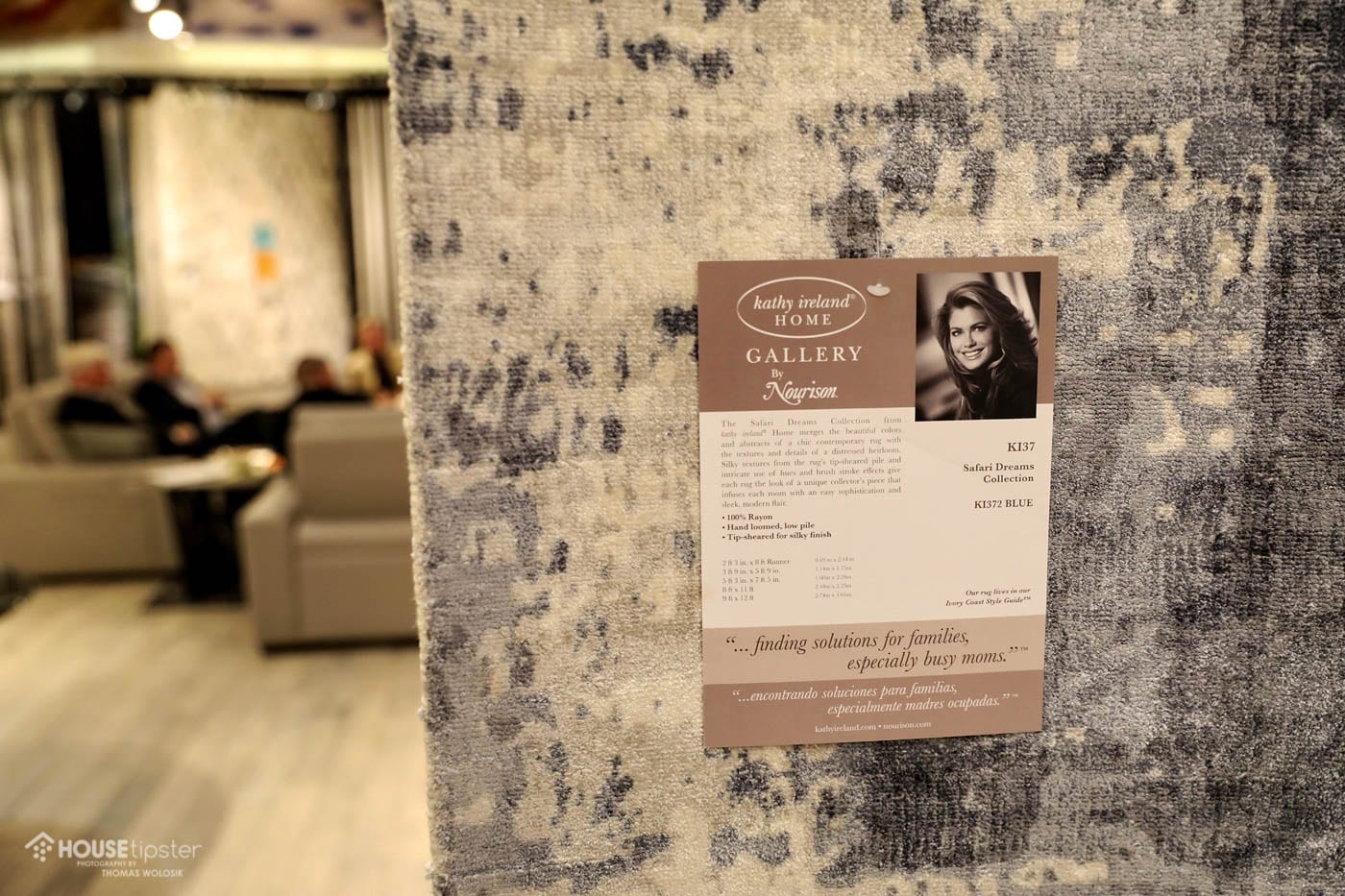 Ireland's experience on safari inspired the popular line, and the colors throughout Safari Dreams mimic those she saw in Africa. Working with her team of designers, Ireland was able to blend the palettes of greys, creams, whites, and other neutrals with splashes of lush color meant to resemble a desert mirage.
Grubb loved Safari Dreams' deep, gender neutral colors, and asymmetric patterns, to which Ireland noted, "Irregularity in nature is normal, and it's pleasing to the eye."
Moroccan Celebration
Moroccan Celebration builds on Safari Dreams' colorscape with a broader palette and more concrete designs. Grubb appreciated the line's combination of traditional and contemporary elements, along with an "ethnicity you can't pinpoint."
Fresh, modern, and textured, Moroccan Celebration is an ode to a brand new look perfect for millennials and others looking to bridge multiple design aesthetics.
True to the Kathy Ireland brand, Safari Dreams, Moroccan Celebration, and all the other carpets under the Nourison line may feel as soft as silk, but are kid, pet, and clumsy adult-friendly.
Kathy Ireland's passion for providing her customers with the best possible flooring fuels this phenomenal collaboration with Nourison.  "[Rugs] are art for our floors. We all want our homes to be artistic, and the rug gives us a foundation from the ground up."
Tipster TV has released the full video coverage from our special interview, be sure to check it out below.