This Spring/Summer 2019 season, designers and Gucci Décor shoppers alike will be able to see the line's latest pieces on fantastic display at an elaborate temporary boutique newly opened in Milan, Italy.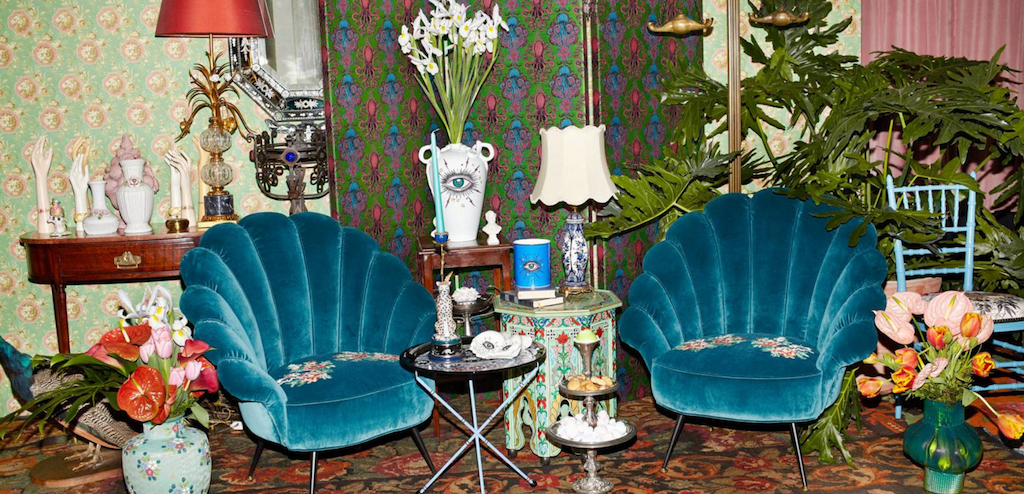 "Spread over two floors in 19 Via Santo Spirito, the boutique showcases new releases and established pieces from the Gucci Décor collection of furniture, furnishings and decorative items designed by Alessandro Michele," the brand announced on its website. "Inaugurated during the furniture fair Salone del Mobile 2019, the temporary store will remain open until June."
The colorful and pattern-filled space is the perfect setting to showcase the fashion and lifestyle brand's over-the-top upholstered furniture pieces, embroidered throw pillows, retro-inspired area rugs, artistic decorative sculptures, fine china patterns, and many more luxury designer offerings.
There is no shortage of fun tongue-in-cheek animal designs, dramatic furniture pieces, over-the-top floral themes, and prominent vintage touches in the Gucci Décor label's home collection. Individually, each of these items adds a whimsical touch to a space, but together, they bring the brand's distinctly retro aesthetic to life.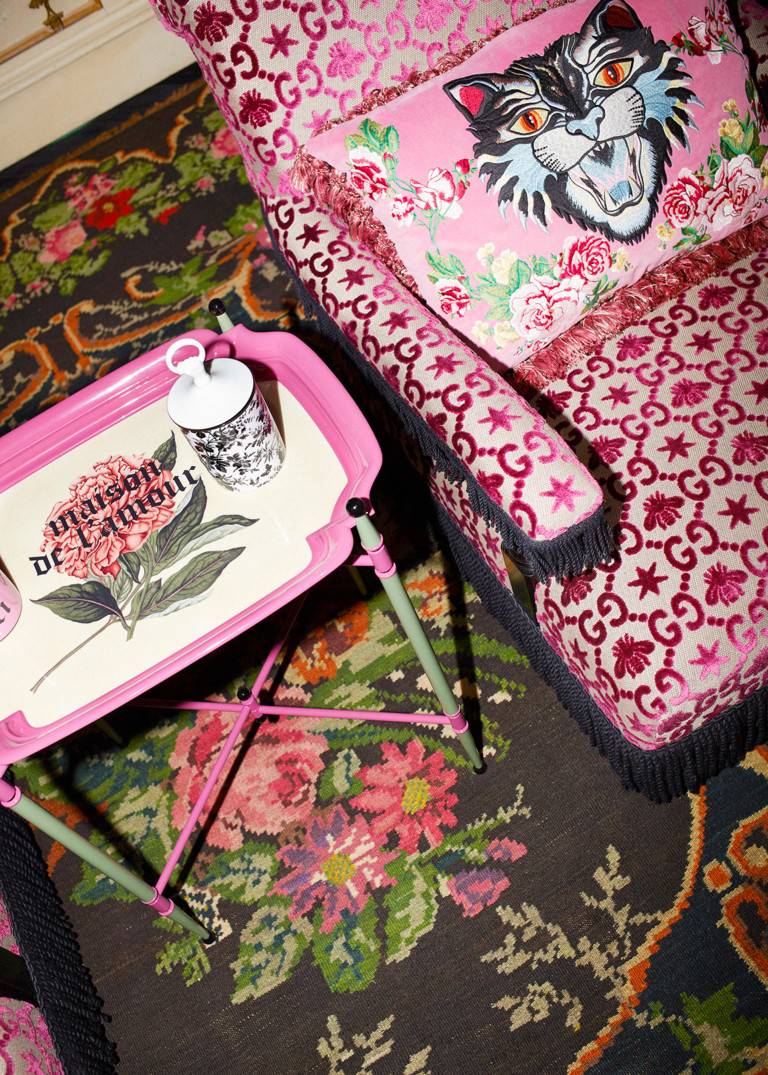 In addition to opening a showcase for the latest collection on grand display in Italy, the brand has also innovated an easy to use phone application that allows decorators from all around the world to experiment with their pieces.
"The Gucci App celebrates Gucci Décor with a duo of special functions," the brand explained. "An augmented reality technology enables customers to see what pieces from the Gucci Décor Collection will look like in their own spaces, and in another, users can discover spots around Milan—including Richard Ginori, Piazza Duomo and Piazza Affari—where Gucci Décor products become virtual sculptures on screen together with a story about the piece and location."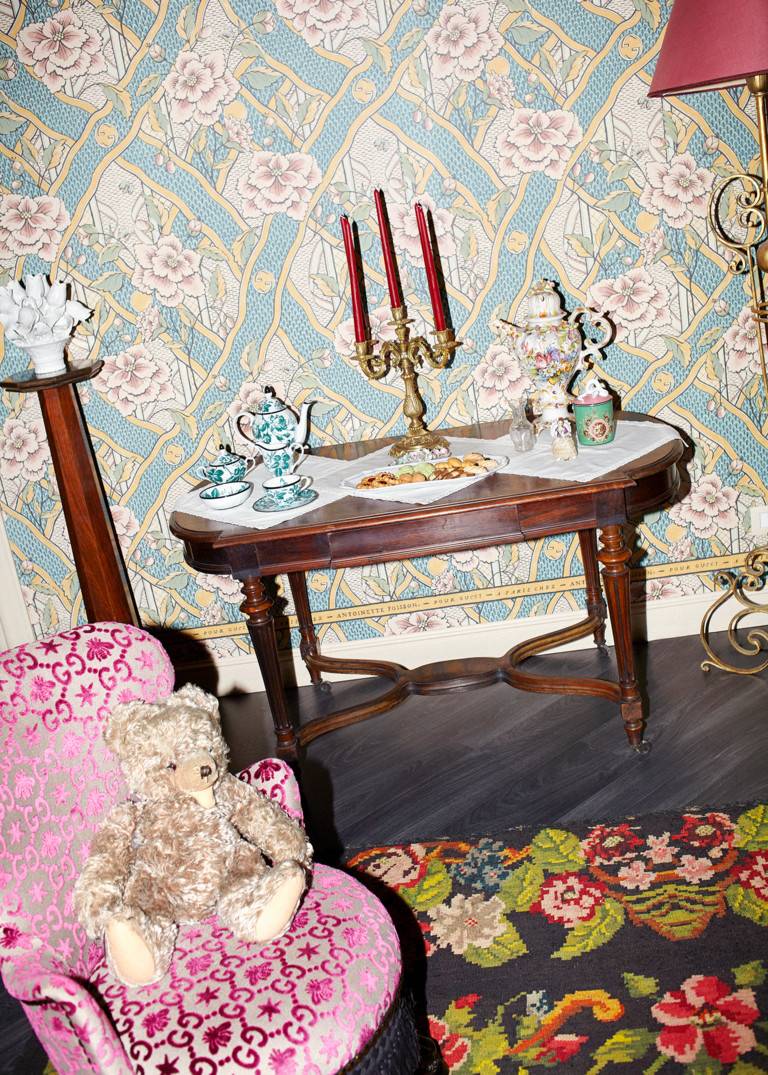 If you're interested in seeing these striking displays for yourself in person, make sure to stop by the Milan pop-up space before it's gone!
All photos via Gucci, Simon171