Claus Porto, the renowned Portuguese company with a 131-year-history of handcrafting soaps featuring the fine fragrances of the regional landscape, has burst onto the global scene with a brand new boutique in New York City's Nolita neighborhood.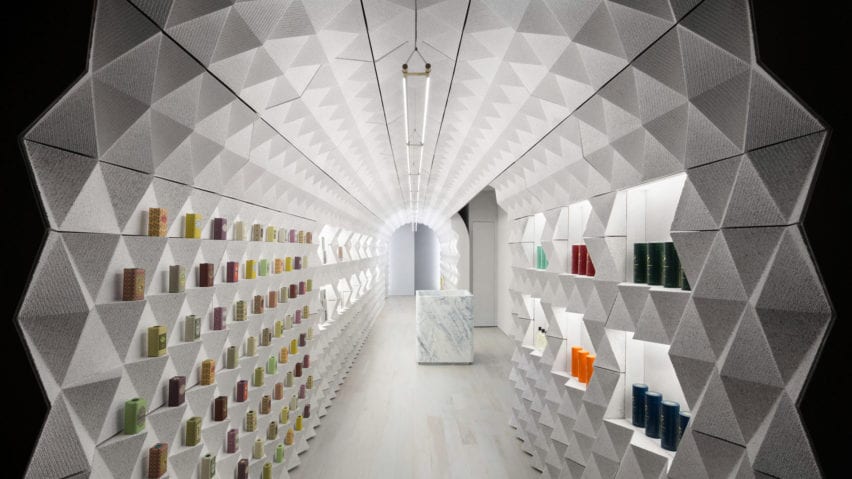 Brooklyn's Tacklebox Architecture designed the boutique's 42-foot archway, which features floor-to-ceiling Portuguese cork carved into 1,500 intricate diamond shapes that mimic Lisbon's iconic Casa dos Bicos. These geometric patterns create alcoves that display Claus Porto's hand-wrapped products and create a futuristic vibe.
A single washbasin carved from a marble slab serves as the center point in the room, much the same as the washbasin at the brand's Lisbon flagship store. The studio notes that the simple yet stunning design was chosen "in reference to a baptismal font and as a celebration of the ritual of daily cleansing."
Although much of the boutique is painted white, a single light blue door toward the back of the alley ads another dimension of color, while the bright yet intimate lighting (designed by local firm, Loop), sets the final mood.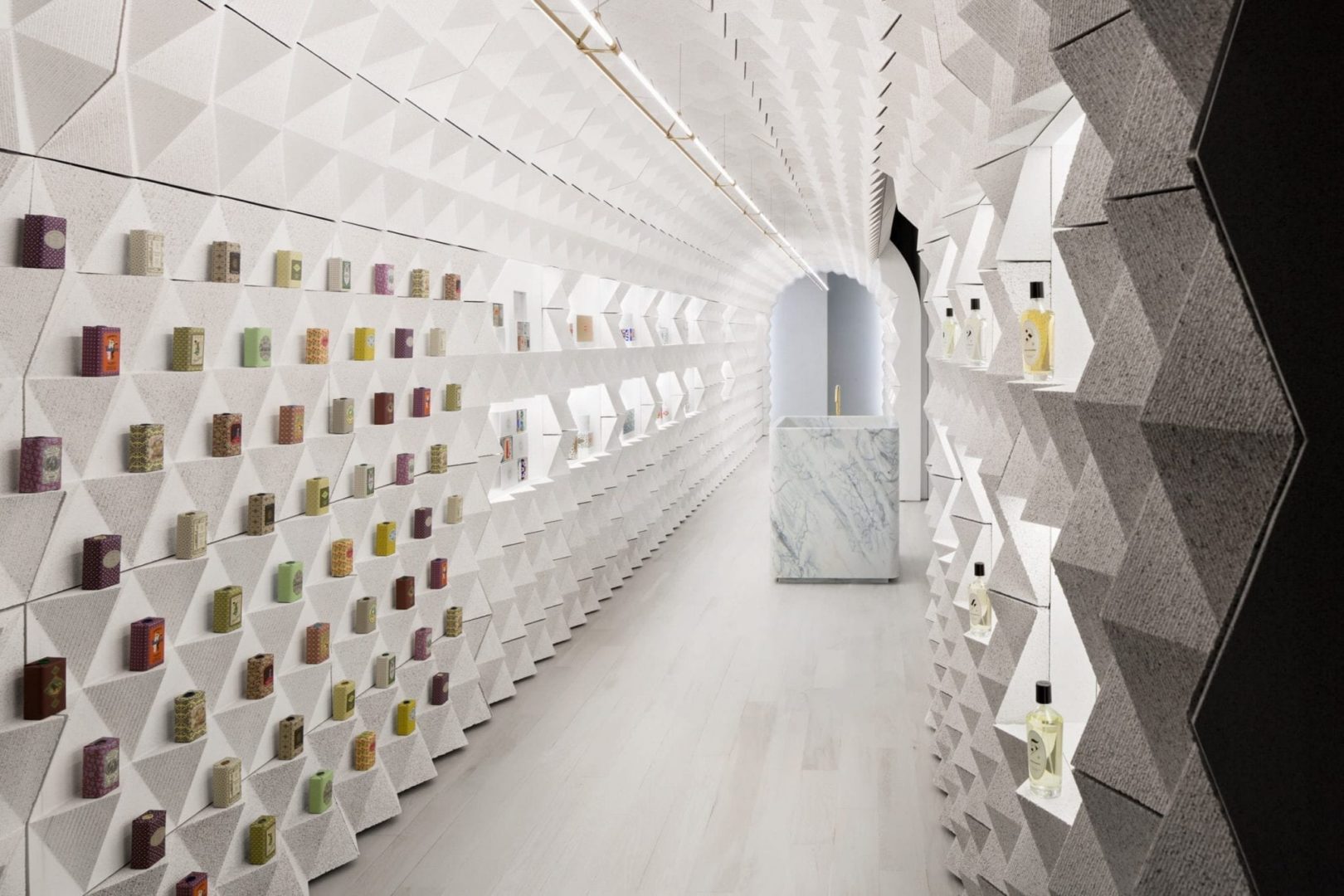 "Located on 230 Elizabeth Street and with 550 square foot of retail space, the store nestles among the stylish boutiques, designer jewelry shops and cozy coffee-shops of Nolita… [It's] a portal through which the visitors may immerse themselves in the world of Claus Porto," notes the company.