Built on a lush green slope, with a mesmerizing, tranquil view over Lake Lugano, the Aria Retreat & Spa has chosen Lapitec to help create a brand new five-star luxury hotel. The vicinity will include a park that is over 400,000 square feet, five restaurants, while offering amenities including three swimming pools, an area to play tennis, a fitness center, a private beach, and a wellness center that will be over 160000 square feet.
By design, the Aria Retreat will have 15 suites that will all feature a view of the Italian countryside. Categorized in three different types, starting from over 500 square feet, the suites will all be housed in an architectural complex, blending in perfectly with the landscape. Inaugurated in the summer of 2021, the structure was designed with R4M Engineering concepts. Representing the 'freedom, light, and air' motto that the resort promotes.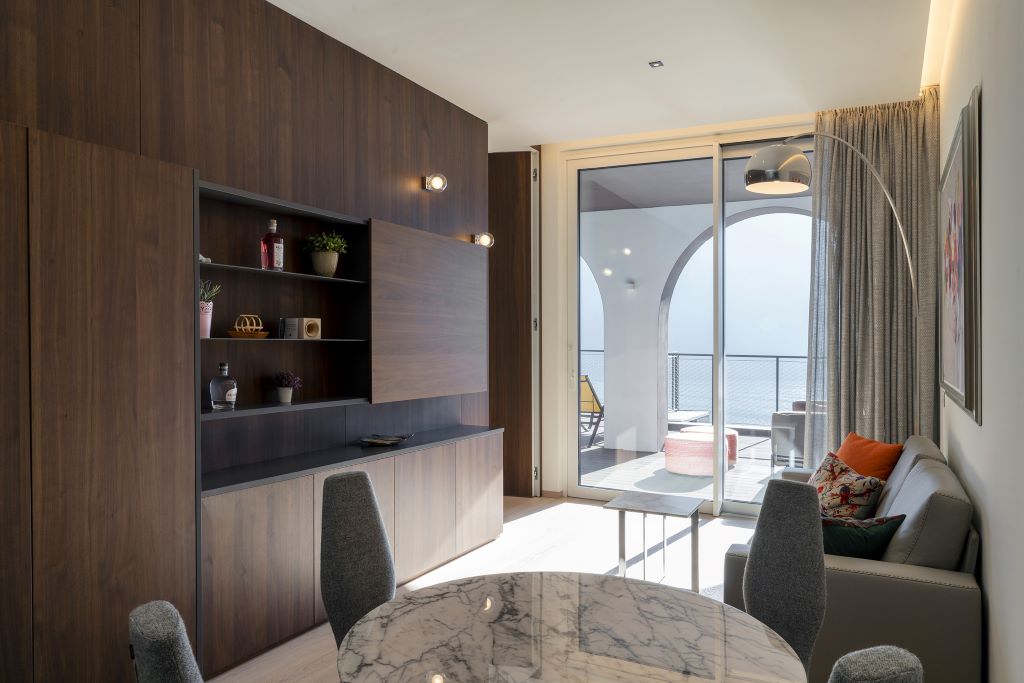 Philosophically, this approach permeated in all the services offered by the hotel. As part of the Leading Hotels of the World group, the building was designed by the Milan studio to limit environmental impact, attaining green certifications and standards through the use of Lapitec's high-quality technology, equipment and materials. This property would also include solar panels, cutting-edge heating systems, home automation solutions for controlling consumption. The interior spaces have installed warm wooden surfaces that are joined by a high-performance ventilated facade, comprised by Lapitec's large-sized sintered stone slabs.
Lapitec, using a 100 percent mixture of natural minerals, doesn't use any chemical additives, dyes, or other petroleum-based derivatives. This provides Aria with it's all-natural surrounding implemented with the many other fine experiences it has to offer. The central block acts as a pitched roof, distributing the materials over three levels, and more importantly, punctuated by large galleries along the front that displays an arched, rectangular, and square openings for each of the floors. Emphasized by the fixtures and lighting designs curated by the architect Giorgio Colombo, Lapitec's stones pair well with the accents throughout the layout overall.
Using the Bianco Artico tone and the Lithos finish, the stone completely covers the entire volume of the structure, with large vertical panels that are sized 150 x 300 centimeters, the stone can extend to smaller components. Each of the aesthetic features mark the bands that delineate the levels. Also included into the project is the roof, which covers the aforementioned stone and the two adjacent ones, defining the geometric composition of the building's face. Grigio Cemento, Terra Moca, and Lithos finish give the visual aesthetic noteworthy aspects, contrasting the light tone of the central portion.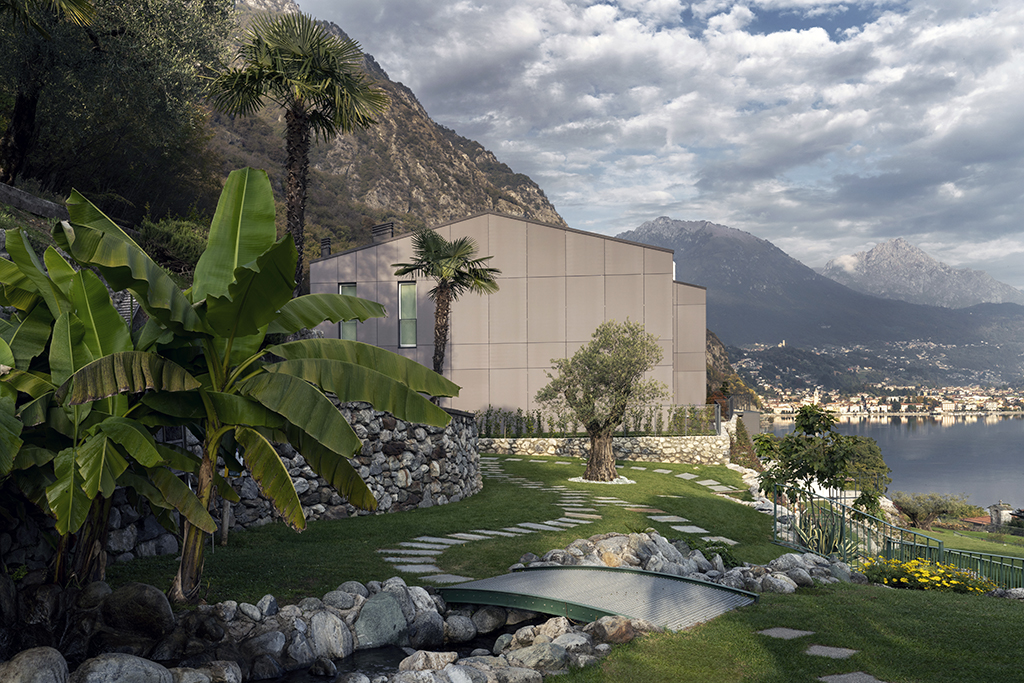 Lapitec products do not absorb water, and is resistant to temperature changes and extreme temperatures, employing more than just the visual characteristics, Lapitec is the ideal stone for both horizontal and vertical surfacing. As durable as any other stone out in the market, Lapitec is also known for its resistance against scratches and other blemishes.