Each month, Ace Hardware's Paint Studio reveals its Color of the Month pick for the upcoming 30 days ahead.
This April 2020, the brand is highlighting the spring-perfect shade Magnolia Green MAG024/JG-08, which is part of the popular Magnolia Home by Joanna Gaines collection from Kilz.
"The green of a Magnolia flower resonates new, yet classic beauty," The Paint Studio shared on its website. "This go-to green is a color that will stand the test of time, and represents the anticipation of a bloom right around the corner."
We certainly are looking for new blooms to brighten up this time of year!
"Magnolia Green features a rich tone with a long-lasting and trans-seasonal appeal," the brand added.
"Bring in inspiration from outdoor environments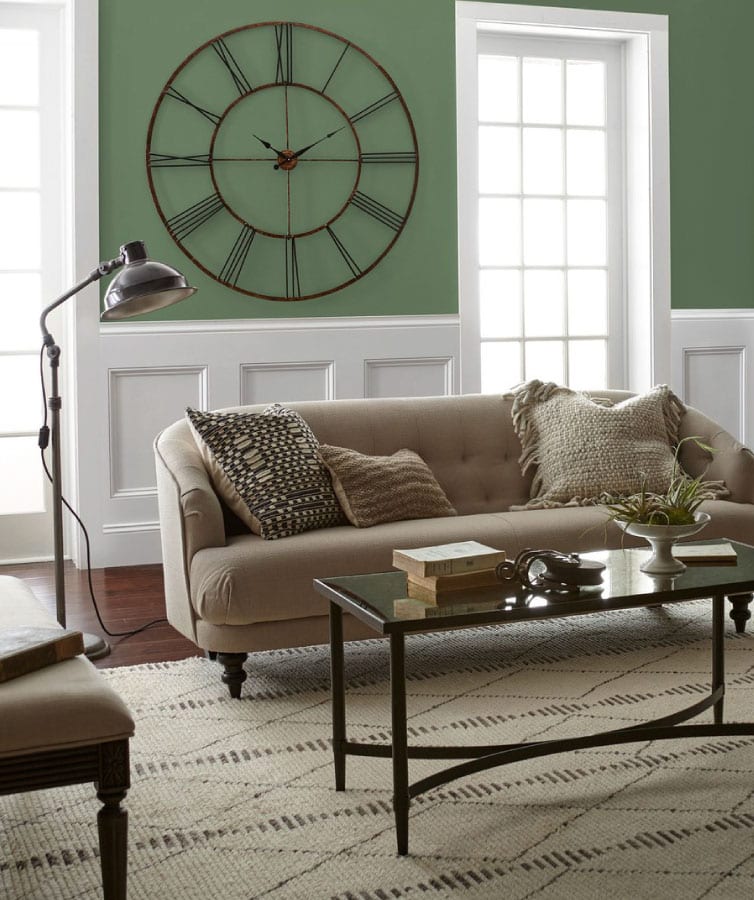 and use this herbal green with subtle warm undertones on accent furniture pieces. A monochromatic palette works well in a small scale bath, complemented with neutral elements."
The brand has specifically recommended the impactful Magnolia Green shared being paired with a selection of neutral whites, creams, and taupe shades for maximum impact.
The suggested coordinating palette from Ace Hardware includes True White MAG008/JG-21, Wedding Bang MAG019/J-12, and Gatherings MAG006/JG-18, which are all part of the Magnolia Home by Joanna Gaines paint collection.
Curious to see even more up-to-the-minute helpful color trend reporting from Ace Hardware? Check out the brand's top five shades for 2020 here.
To hear more about why Joanna Gaines loves timeless, nature-inspired shades like her favorite green in the home, be sure to check out her interview in the Kilz video player below.
Stay tuned for more brands' top Color of the Month selection announcements, coming each month to House Tipster Industry.