Pantone is undoubtedly an industry-leader as far as color trends are concerned.
Now, the color authority has expanded its PANTONE FASHION + HOME color palette for 2020 to include 315 new additions, which have distinct influences across the realms of fashion, interior design, home furnishings, industrial design, and beyond. The hues are intended to reflect current-day color trends and also dip into some future forecasting: useful in paints, fabric cottons, and beyond.
"Outlooks shift. Attitudes transform. The living language of color deepens and refreshes itself in response to the changing environment," Pantone shared on its website. "Our expansive collection of 315 new colors took into consideration the direction and movement of color trends and was curated to provide designers with the most sought-after hues for today and tomorrow."
These new colors are distributed among the categories of reds, pinks, purple, orange, yellow, browns, neutrals and taupes, greens, blues and aqua/turquoise, whites, grays, and blacks.
"Color palettes today are developed and driven by many elements including technology, entertainment, the economy, lifestyles, playstyles, cultural and social influences," Pantone added in its launch. "Just as the seasonal aspect of color has forever changed and has evolved into one with a seasonless approach, color is no longer seen through the lens of gender."
Brand new colors to join the Pantone family include the delightfully-named Fire Whirl, Pale Pansy, Flamingo Plume, Symphonic Sunset, Daylily, Chocolate Martini, Redwood Burl, Avocado Oil, Downtown Brown, Kiwi Colada, Fragile Sprout, Tea Leaf, Rain Washed, Lava Smoke, Black Oyster, Frozen Fjord, Unexplored, Ebb and Flow, Forest Elf, Weathered Teak, Island Fossil, Viva Magenta, Fields of Rye, Moonstone, and more.
Each of these colors has been added to the color families of Pantone's Fashion, Home + Interiors Color Specifier, which is available as a ring binder used by creatives across industries. They're also part of the Pantone Connect system of digital design tools.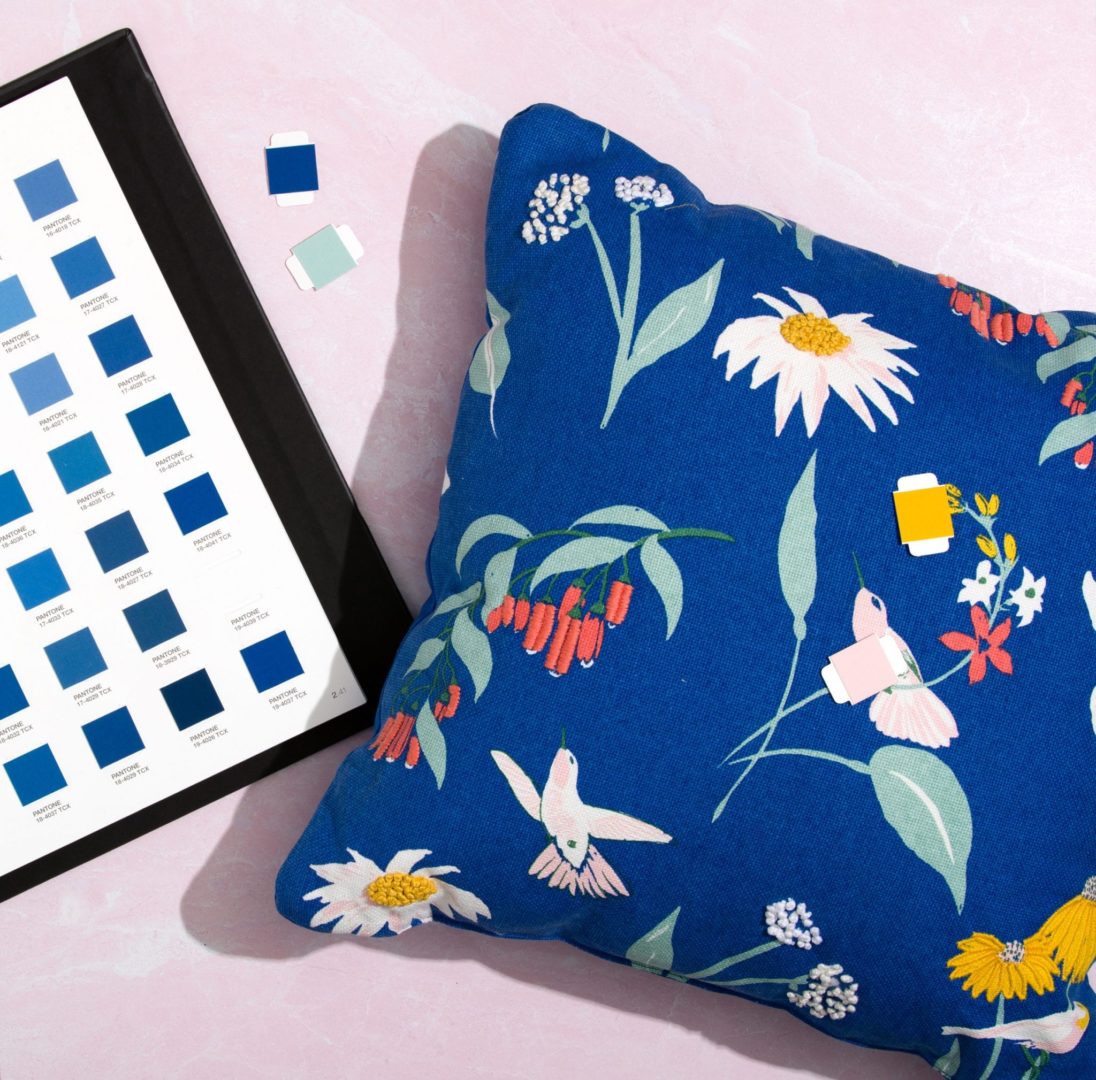 Stay tuned for more trending color updates from Pantone, coming soon to House Tipster Industry.