Paint manufacturer Sherwin Williams recently announced their Color of the Year 2019 as a warm hue named Cavern Clay SW-7701.
At this year's ICFF Florida 2018 event in Fort Lauderdale, this bohemian-inspired shade was on full display.
The House Tipster team had the opportunity to learn all about the color and its place in the 2019 trend predictions. At ICFF, we spoke exclusively with Clint Craven, the Designer and Account Executive for Sherwin Williams Southeast Florida whose work covers Jupiter to Key West, and Sabina Jahic, the brand's Designer Marketing Manager for the Southeastern Division.
"Sherwin Williams has six color palettes this year: Shape Shifter, Wanderer, Enthusiast, Aficionado, Naturalist, and Raconteur," Craven said. "These colors are all grounded by one central color, which is Cavern Clay.
"This color actually comes from the Wanderer palette, which is for someone who is going out there, going out to the endless sky, and kind of wandering and finding themselves," he added. "We feel like since Cavern Clay grounded all others, that's the purpose of it. It's getting the inspiration from the new West, that desert-like theme and incorporating some of that into inspiration of this rural lifestyle. [Painter] Georgia O'Keefe is an inspiration for this as well. It's a modern cowgirl theme."
So how does a color become selected as Sherwin Williams' Color of the Year? Jahic said it's a multi-layered process that involves an entire range of experts.
"We really follow everything nationally and internationally," she explained. "Anything from furniture to fashion shows, to art and music and even politics: anything and everything that is happening."
Several people involved in the color selection process get together to swap notes on emerging trends and possible connections between palettes.
"There is a whole team who starts brainstorming, and bringing together inspiration from our regions," Jahic said. "When we see what's similar between all of those different palettes, that's how we come up with the Color of the Year. We have seen this color everywhere, from Europe to Latin America. It really became something significant enough for us to point it out."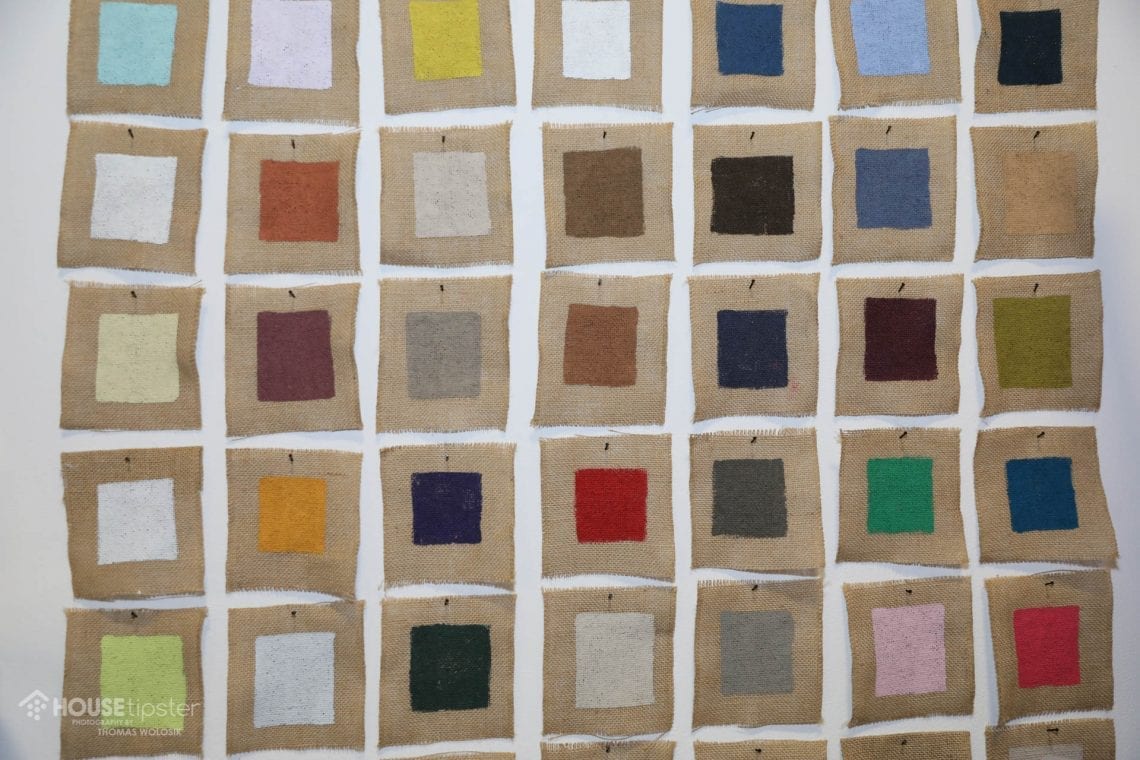 "We also get our input from Color Marketing Group, which is an international color group with over 400 members," Jahic added. "Their main concern and main interest is color: from Pantone to Sherwin Williams, we all get together to start talking."
The Sherwin Williams team prides itself on being a full-service set of resources for designers and more industry experts.
"I work directly with interior designers and architects to educate them about new trends and providing color resources, and also providing product specifications for jobs," Craven told us.
"We had a Color Mix presentation here at ICFF Florida," he explained, detailing one of the most popular, heavily-attended events of the season so far. "It shows that what we're doing here is really making an impact for designers, and educating them and being present as a paint company providing them the right tools."