Kino Guerin defies expectations – and seemingly, gravity ­– with his artistic furniture designs. The French-Canadian craftsman creates twisted, knotted, and twirled pieces that at first seem logically impossible, yet somehow feel effortless and natural.
The furniture maker traveled to Florida for the very first time to show off the latest creations in his self-titled company's collection at ICFF South Florida 2018 in Fort Lauderdale.
Guerin spoke exclusively with the House Tipster Industry team to share the story behind his brand – and even spill some of the secrets behind his impressive manufacturing process.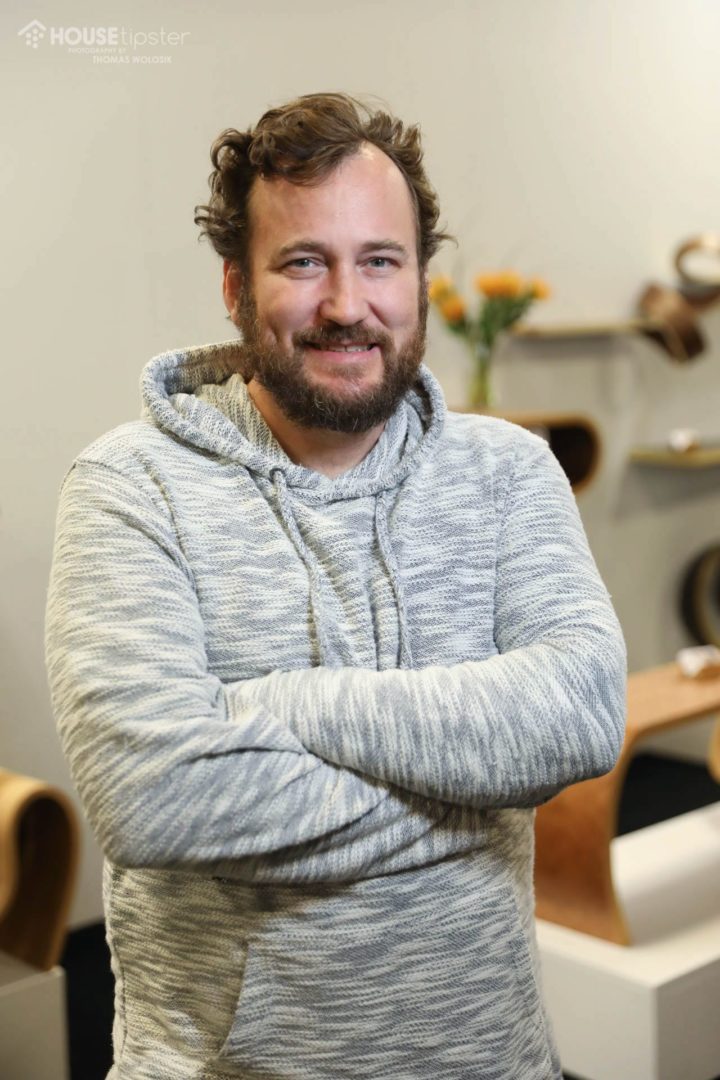 "I've been doing furniture for 23 years now," Guerin told House Tipster Industry. "I'm working with wood and doing furniture that's made with bent plywood with veneers, with a very fluid aesthetic. It's simple, but crazy at the same time."
Kino Guerin's most popular pieces are decorative coffee tables and shelves, and most of his customers are interested in pieces that can be mounted on the walls.
"They're all useful, but they could also be a piece of art," Guerin said. "Nothing with me is ever straight, there's always a twist. [The pieces] are all straight enough to be useful, but then something goes crazy!"
Guerin's pieces are finished with different types of woods, oils, or lacquer. He has over 20 different models, but is always working on something new.
Sometimes the artist works with gold leaf or silver leaf, and can make custom sizes and colors for interior designers and clients across hospitality and residential spaces.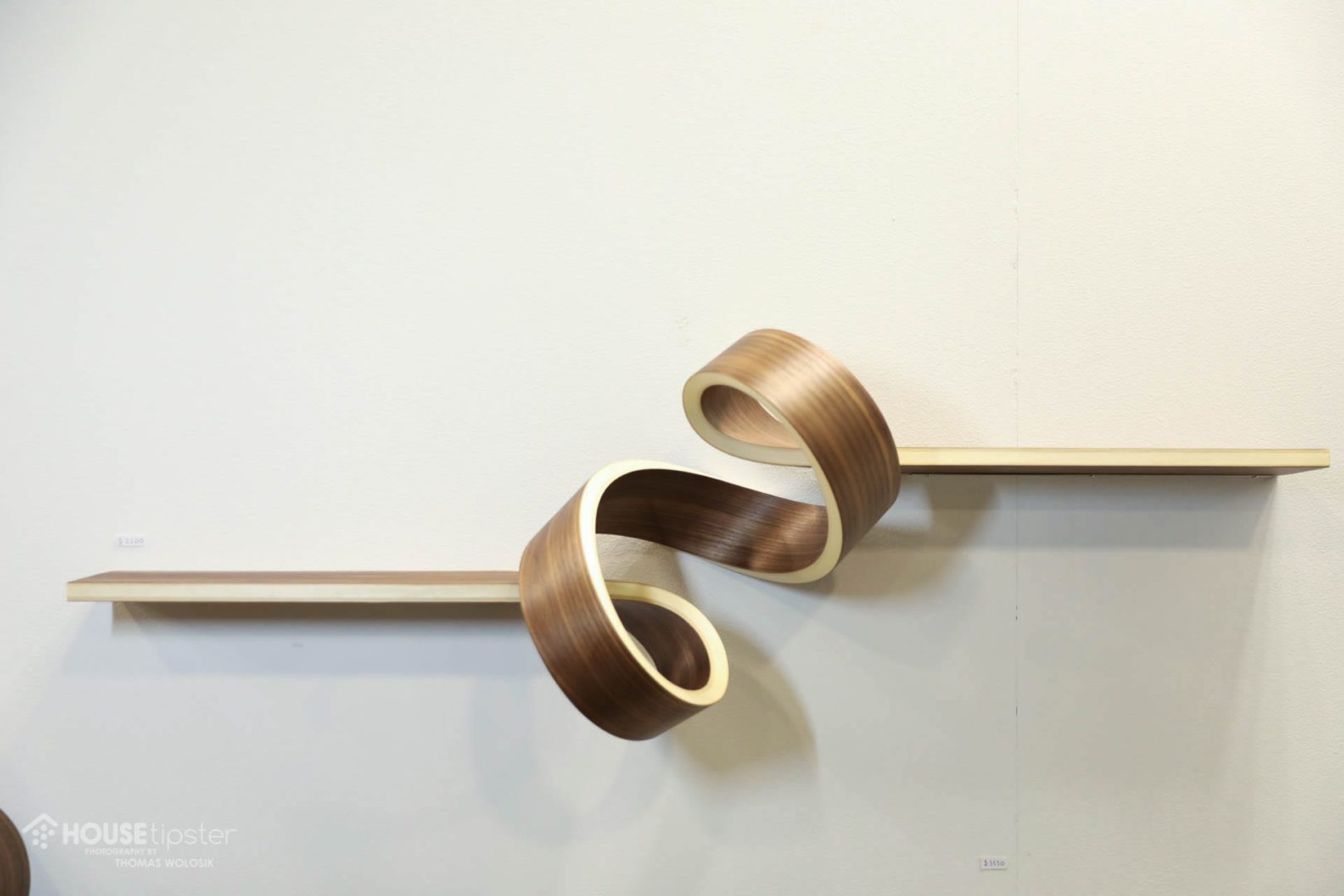 Upon observing Kino Guerin's one-of-a-kind designs, one question stands out the most: how does he even do this? As he explained to our team, the creative process is just as unique and innovative as the finished products.
"The manufacturing process is my own technique that I do using a vacuum press with a vacuum bag," he said. "I make the mold, the form, first. And then I can put all my thin layers of flexible plywood together with glue between each layer and veneers."
"Before the glue dries, I put everything in a bag and close it up with a pump by removing the air. I can then apply the wood material on this form and clamp it into position," Guerin added. "When the glue dries, it keeps the shape forever. Then I just have to sand and finish the piece."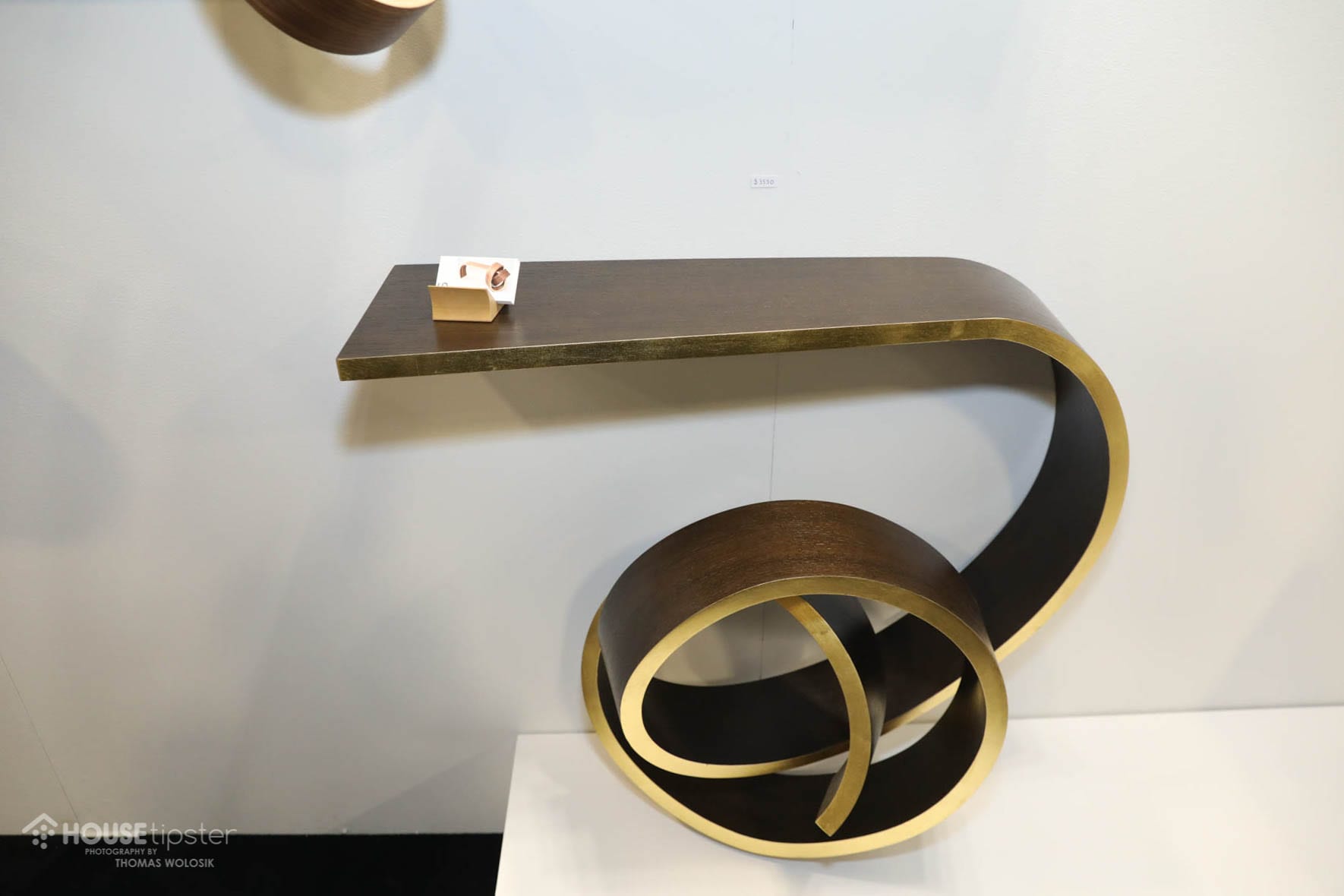 Is Guerin worried we just revealed his entire creative process, one he freely details step by step?
"Those aren't all my secrets!" he said. "It sounds easy to say it all like that, but it's not easy!"