Interior designer Billy Ceglia of Sandy Hook, Connecticut-based Billy Ceglia Designs brought bold color and innovative fabric choices to the Kips Bay Decorator Show House Palm Beach 2019. Together, it all made quite the impressive statement.
For this Kips Bay presentation in Florida's Fountain House, Ceglia was assigned more square footage in the house than any other participating designer this year. Taking on the large task, he transformed a hallway area, bathroom, mudroom, and bar into an inviting, lush green space that ties the home's floors together.
For a space so colorful and luxurious feeling, it manages to be practical and family-friendly as well.
"My inspiration was thinking that there would be a young couple with children moving into this house, and how I would address the sort of service areas and back hallways of the house," Ceglia told us. "Keeping it young, and fresh, and fun, and super practical, while trying to not have it be monotonous."
In each element of the design scheme, the focus was on these areas being livable and durable.
"We chose to break up each space, and give it its own little personality with different fabrics and finishes and textures," Ceglia explained. "All being very practical choices that are low maintenance, easy care kid-, family-, and dog-friendly, and nothing particularly precious. All cool, but not precious."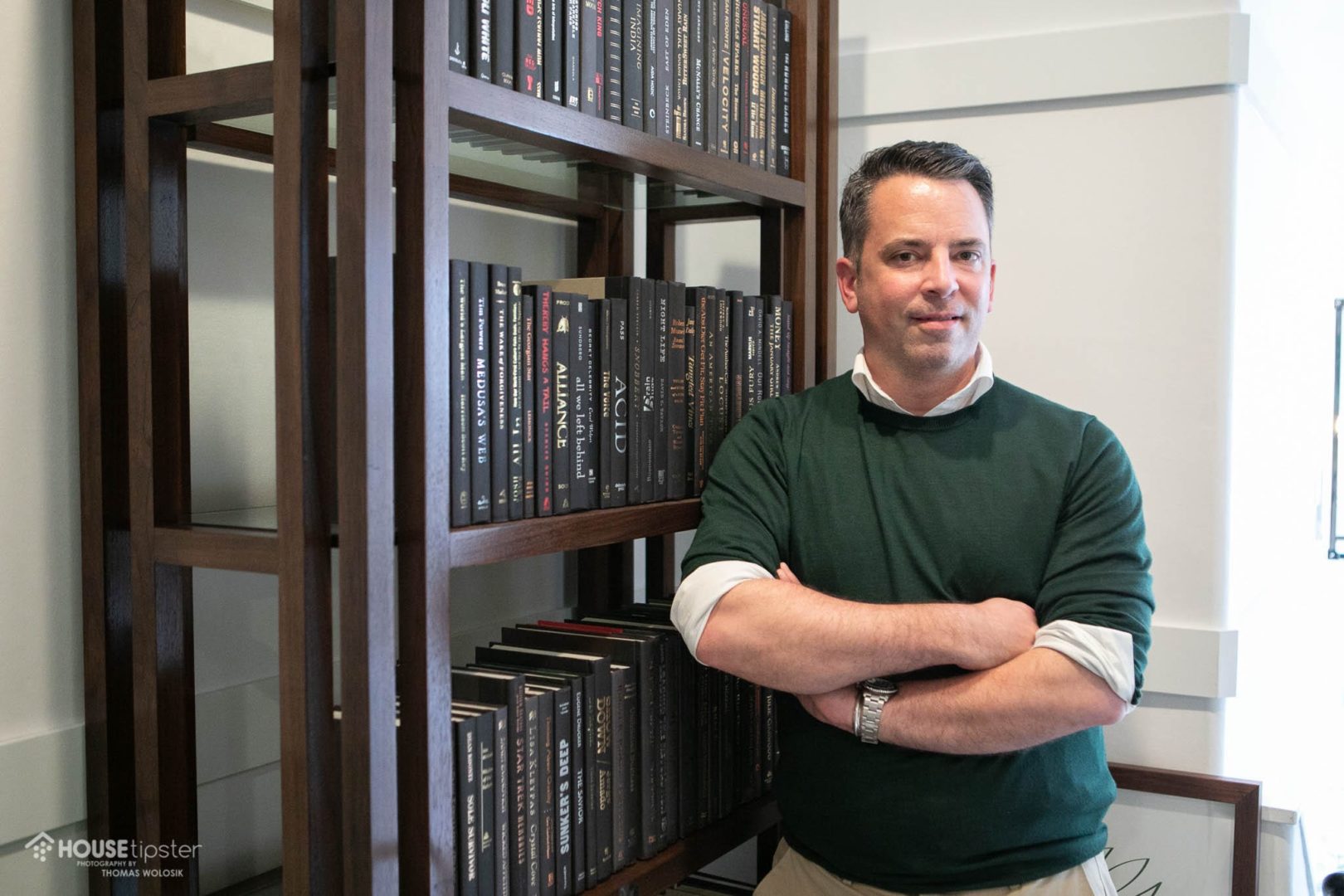 "All of our fabrics were graciously donated by Kravet," Ceglia said. "So in our bar, we have a really simple white cotton canvas. In our connecting hallway, we have 150 yards of white Ultrasuede that I chose because it gives the effect of a very subtle plaster finish – and honestly, it's just fun to touch and it's infinitely cleanable. Green side of the scrubby sponge and it's like new, every single time."
The designer was also inspired by the special West Palm Beach location for the design space.
"Because we're in a semi-tropical location, and it is considered a resort town, I wanted to use very simple fabrics," Ceglia said. "The white canvas for the bar cloth, our upstairs hallway is palm-leaf green linen, and all of our upholstery is covered in very simple cotton twill."
No matter where in the world you find a design, you know that a room was done by Billy Ceglia when it focuses on "clean detailing and layers," according to the designer. "I would say that is a highlight and a signature of our decorating look," he explained.
"I think the two of those things play off each other so that you see both of those things in contrast," Ceglia said, noting some examples in his latest design. "In this hallway, the layers of the artwork show off the really tailored bands of molding that sort of turn into our picture ledges.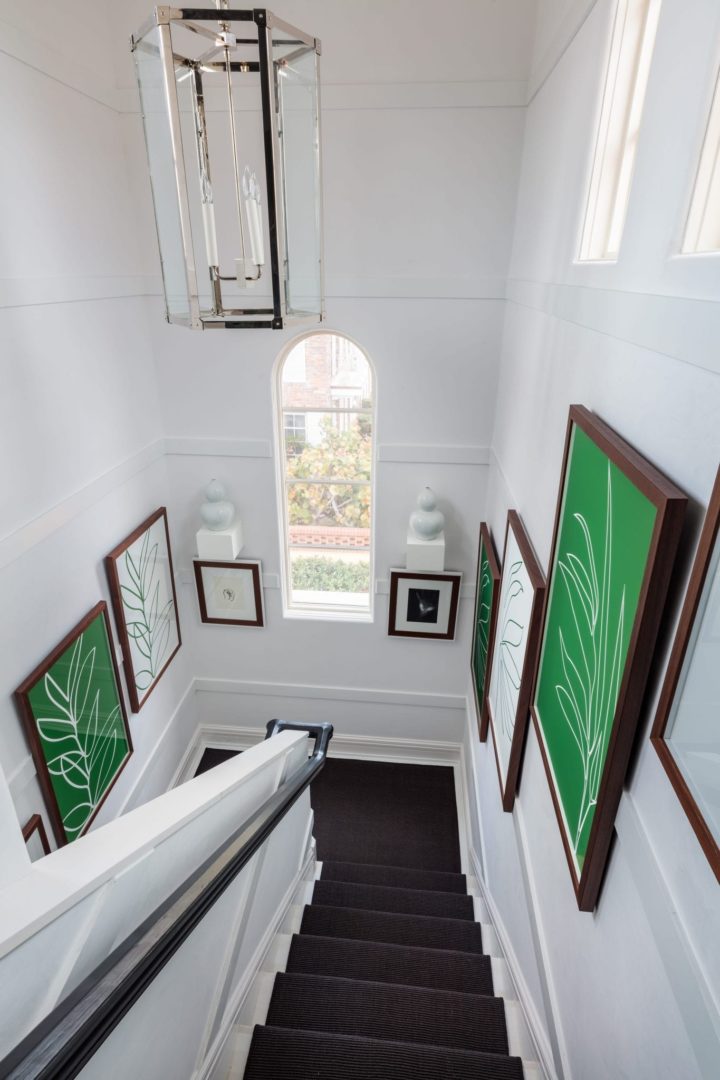 Ahead in 2019, Billy Ceglia is quite literally taking on a new generation of design projects.
"We've got a lot of things cooking," the designer teased. "We've been in business for 19 years, so a lot of our original clients are circling back to us, with either re-dos or new projects. Some of them are even starting to do their children's houses, which is a little bit frightening. But it's nice that we're still working in the same circle with people we know, that we consider friends and family. It makes life easy."