Where one might see a tiny, cramped space, Jim Dove saw sparkling potential for an opulent wet bar. The Short Hills, New Jersey-based kitchen designer unveiled a stunning "Champagne Bar" in a small nook at the 2019 Kips Bay Decorator Show House in New York City.
Tucked away in the hallway between rooms at the renovated Upper East Side townhouse, now an all-star charity showcase benefiting the Kips Bay Boys & Girls Club, guests can find an "elegant jewel box" of a party-ready bar.
The House Tipster Industry team spoke with the designer at the 2019 show house's press day unveiling, where he explained the grand vision he had for the space – including its dream celebrity clients.
"My vision was to create an intimate and luxurious refuge from a grand soiree or a private hideaway for a conspiratorial tete-a-tete over a last glass of champagne, perhaps between Lee Radziwill and Truman Capote," Dove said.
"I started with some translucency and transparency," Dove told us. He also noted a major inspiration for the space is the authentic Alan Strack film strip artwork from Breakfast at Tiffany's, creating a dizzying and contrasting effect while on display over the top of the mirrored wall.
"His grandfather owned a movie theater in New York, and kept all of his film reels," Dove explained about the artist. "So the grandson is now creating these art pieces using the films, which is really quite beautiful. He created a gold frame for me, because the room is primarily gold and blue."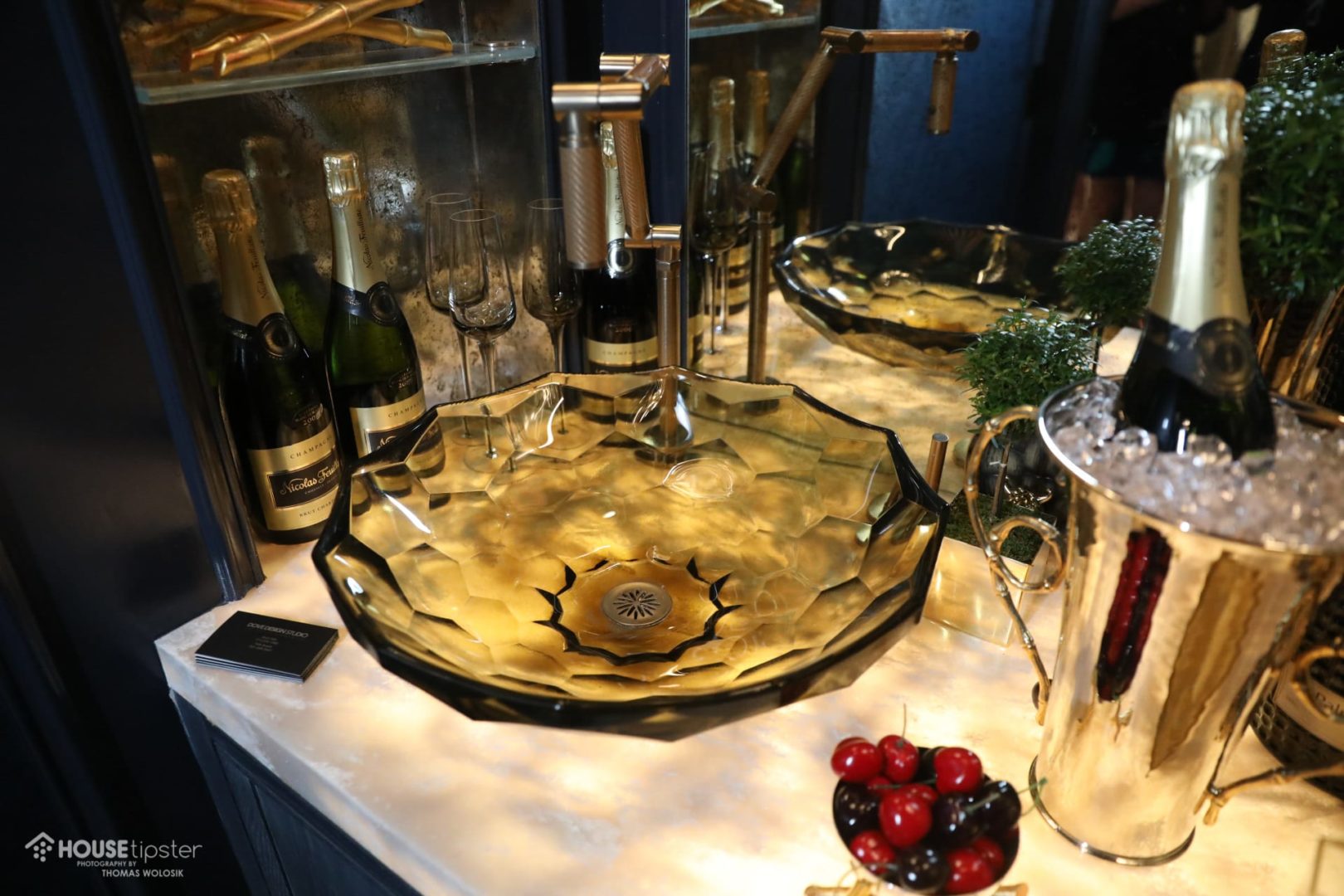 The swanky space is outfitted with a state-of-the-art sink and faucet setup by Kohler, which features a Cambria Quartz surface, glass vessel, and glowing amber hues lit up with LED lights.
Plus, the designer's own gray cerused oak Dove Cabinetry offers a sleek and sophisticated base and storage system within the room.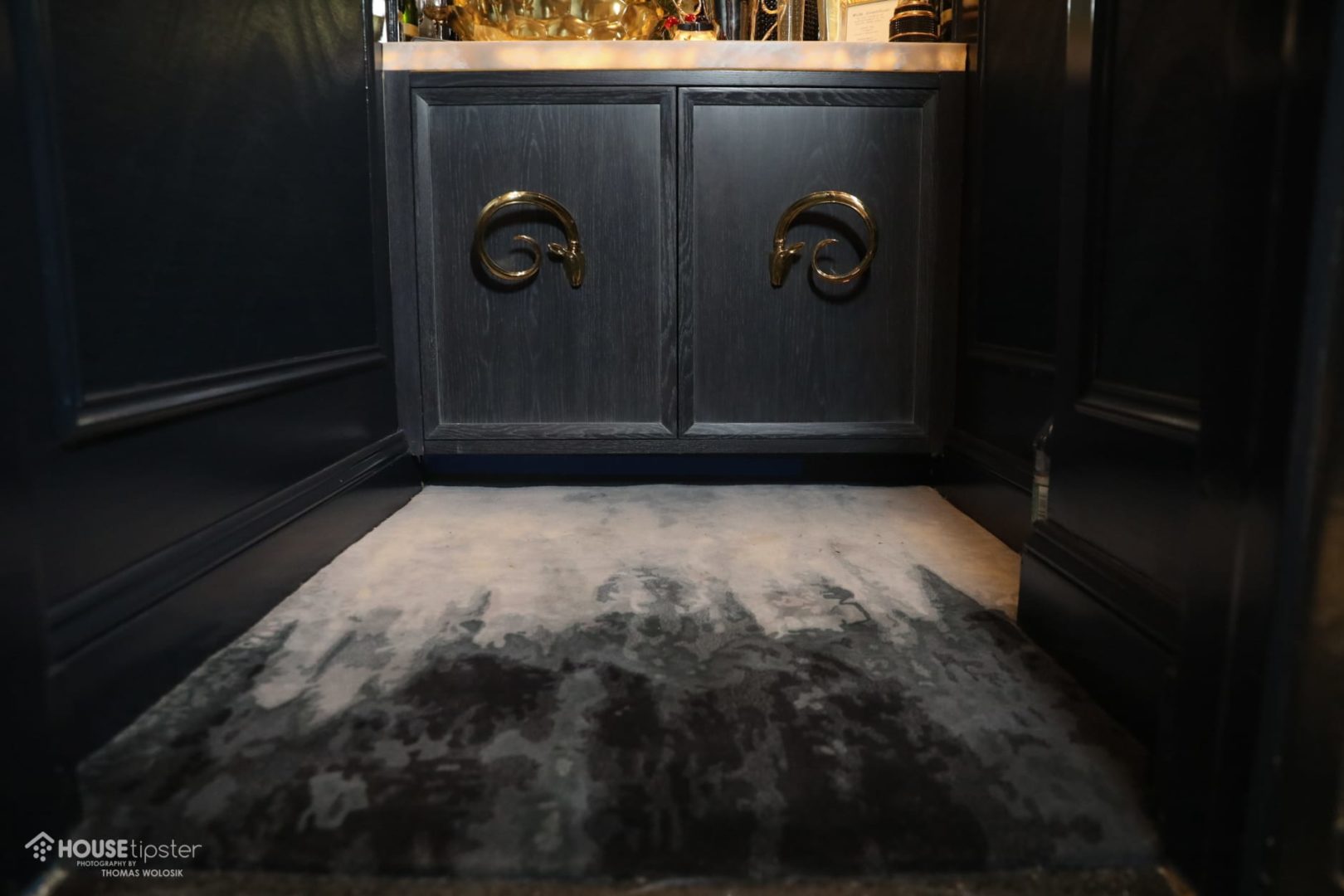 To watch Jim Dove tour you around his beautiful space at the 2019 Kips Bay Decorator Show House NYC and hear more about the individual products on display, make sure to catch a recap of our live video stream in the Facebook player below.
Visitors will be able to stop by the 47th Annual Kips Bay Decorator Show House located at 36-38 East 74th Street, New York, NY from May 2 – May 30, 2019. Stay tuned for more of House Tipster Industry's exclusive coverage of the show, including more up-close-and-personal interviews with the season's top designers.