Designer Richard Rabel of Richard Rabel Interiors + Art was inspired by peacocks for his space at this year's Kips Bay Decorator Show House in New York City. Using the beautiful birds' luminous blue and green color palette, he transformed the home's foyer and lower staircase.
When you first arrive at this year's charity show house, a renovated Upper East Side townhouse which benefits the programming work of the Kips Bay Boys & Girls Club, guests are immediately welcomed in by Rabel's colorful and contemporary entryway.
The House Tipster Industry team spoke with the Manhattan-based designer at a press preview day for the show, where he explained how his background in art and architecture helped inform his latest opulently-decorated space.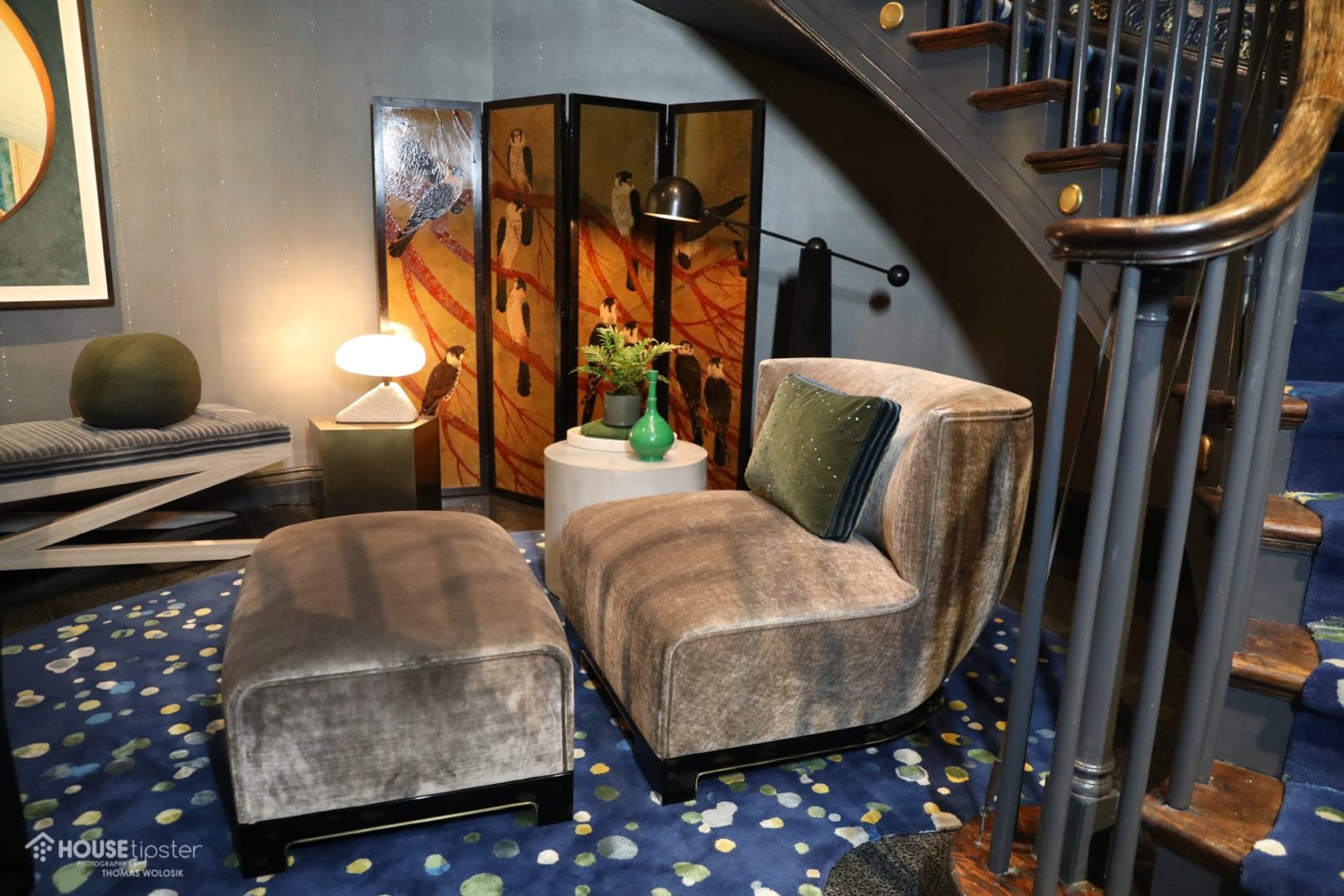 For the vibe of the foyer, Rabel said he wanted to "bring something of the past into the present."
"I spent a big chunk of my career at Christie's as a senior painting specialist, so all of my projects are colored through either a piece of art or an art movement or house museum," he shared. "I zeroed in on the Aesthetic Movement in London of the late 19th century, so the 1860s-1890s."
Two rooms in particular stood out as Rabel's direct inspiration. James McNeill Whistler's "Peacock Room," now in Washington, D.C., served as the starting off point for the stairwell's wall art.
The captivating gold-encrusted wallpaper is influenced by the idea of a peacock's train of feathers for a tail, and dew-like beading create an additional water-like effect throughout the space.
Rabel said that his "moody, dark gray" entryway was inspired by Lord Frederic Leighton's house in London. The space was outfitted by gallery-level furniture provided by the New York-based Maison Gerard, which gave the sitting area a cozy yet historical feel.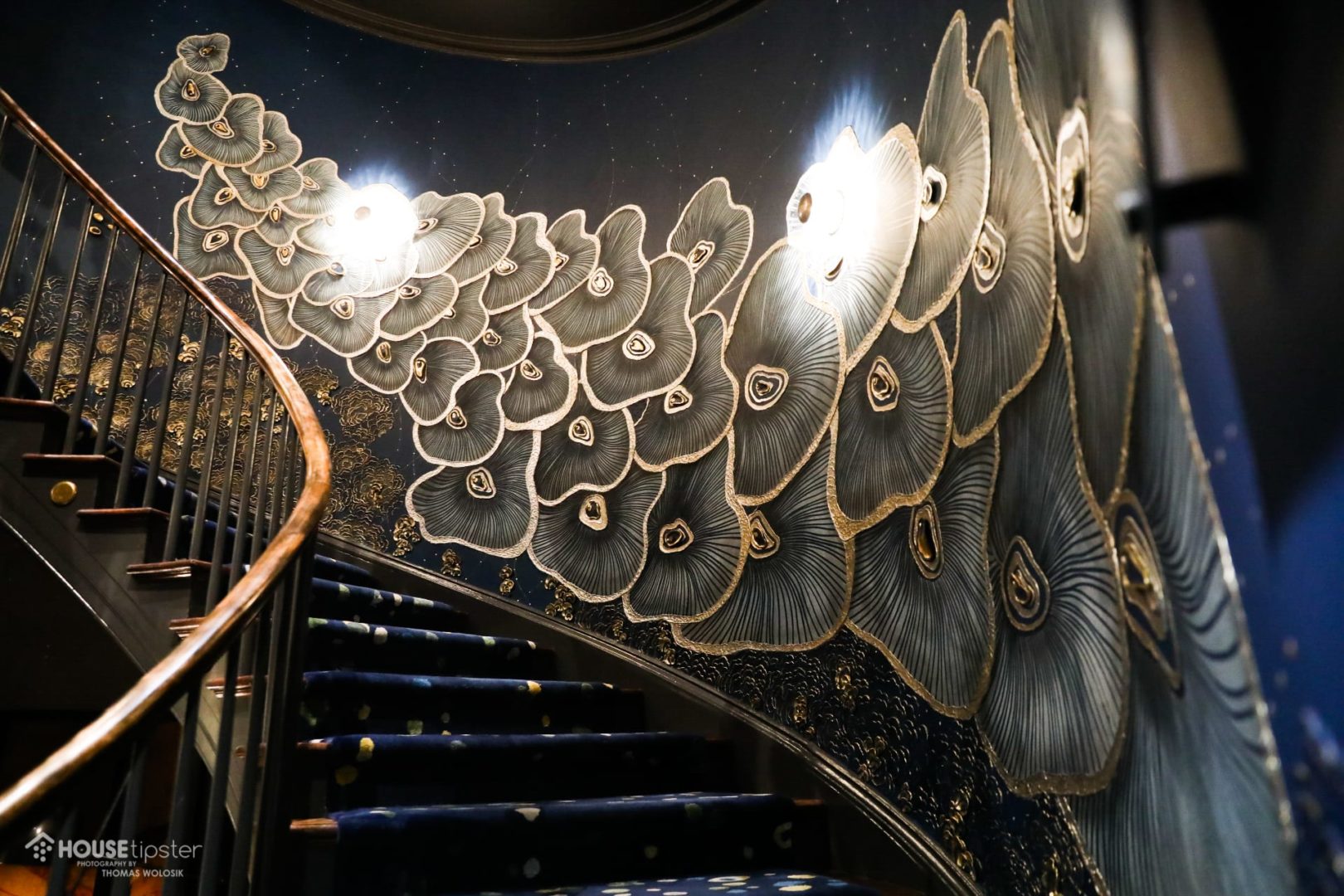 To see more from Richard Rabel's grand entryway at the 2019 Kips Bay Decorator Show House NYC and hear more about how the space came to life, make sure to catch a recap of our live video stream in the Facebook player below.
Visitors will be able to stop by the 47th Annual Kips Bay Decorator Show House located at 36-38 East 74th Street, New York, NY from May 2 – May 30, 2019. Stay tuned for more of House Tipster Industry's exclusive coverage of the show, including more up-close-and-personal interviews with the season's top designers.