Palm Beach-based design partners Mario Nievera and Keith Williams have brought a warm and inviting piece of sunny Florida to the middle of New York City. Their landscape architecture firm, Nievera Williams Design, created the Garden Terrace for the 2018 Kips Bay Decorator Show House. This is an annual event which invites top industry designers to transform a luxury Manhattan brownstone building, which attracts home design enthusiasts to come tour the spot, and in turn, raises funds to support the Kips Bay Boys & Girls Club.
House Tipster had the wonderful opportunity to speak with Keith Williams at the 2018 Show House's VIP unveiling event in Manhattan, where he was able to explain the driving forces behind his firm's creative design.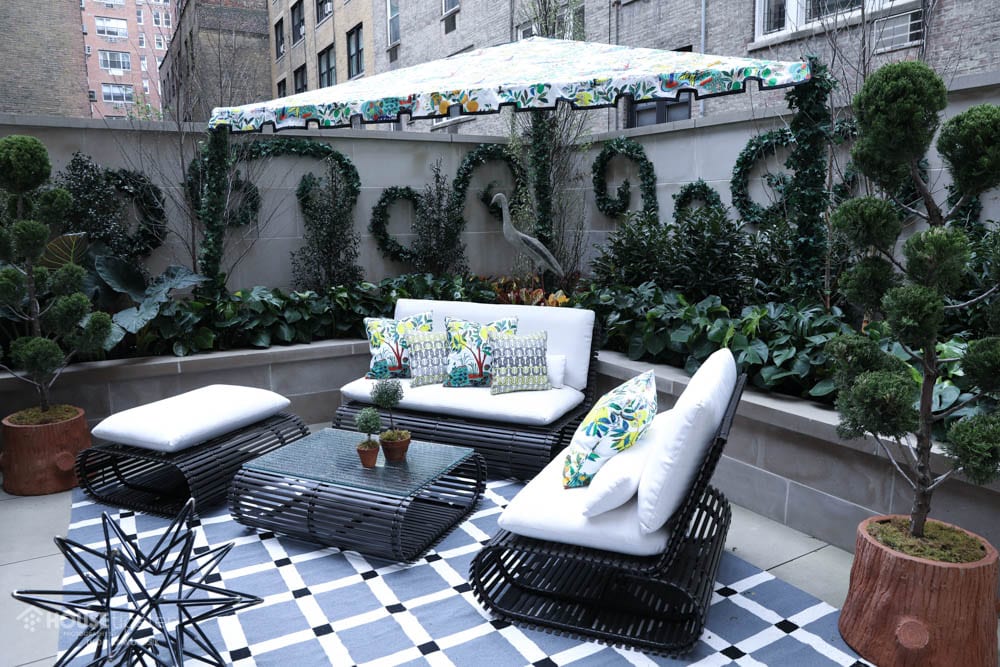 This bright and tropical rooftop space is inspired by Schumacher's 'Citrus Garden' pattern originally designed by Josef Frank in 1947. The team collaborated with the fabric and wallpaper retailer to create a modern oasis, full of lush plants, climbing vines, and colorful cartoon-like accent fabrics.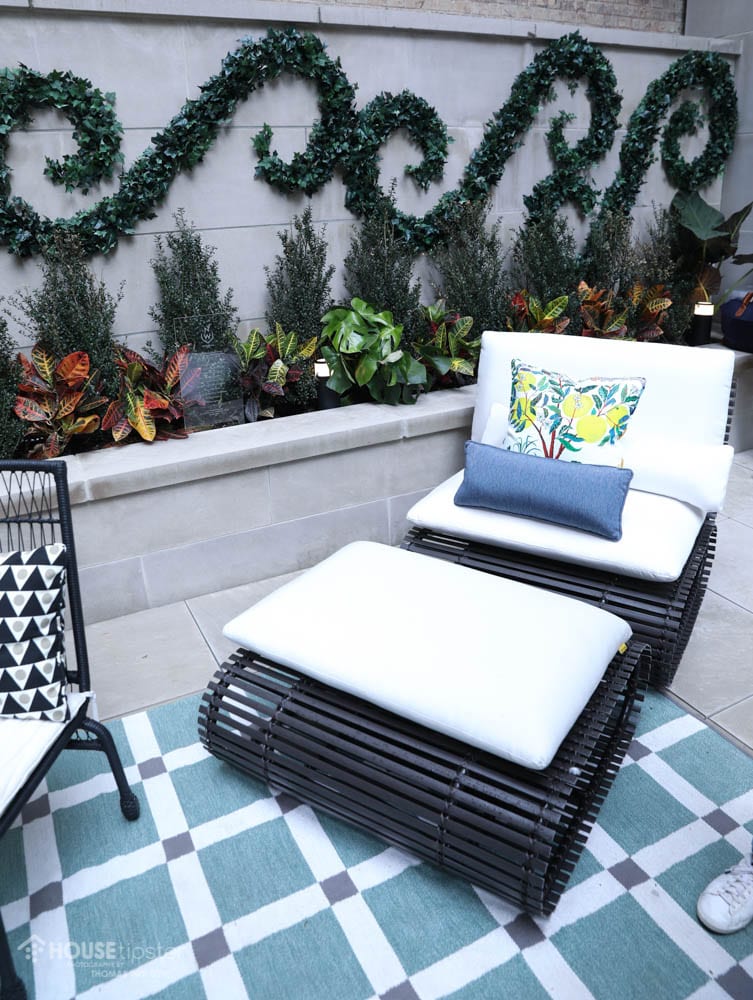 "The idea of the gardens was whimsy; we wanted to make it feel very whimsical," Williams tells us exclusively. "We wanted to use whimsical fabrics, which we got from Schumacher fabrics, to pick up on that look. We brought elements in from Florida as well, such as planting some of the tropical plants and the colors. Some of them were transplants, some of them were existing. We ended up using a fake vine because of the time of the year, we couldn't get real ivy. A nod to sustainability as well."
Nievera Williams Design mixed pre-existing stone detailing of the Manhattan space with lively accessories and sphered topiary plants for a one-of-a-kind patio garden. It's NYC meets Palm Beach, for sure.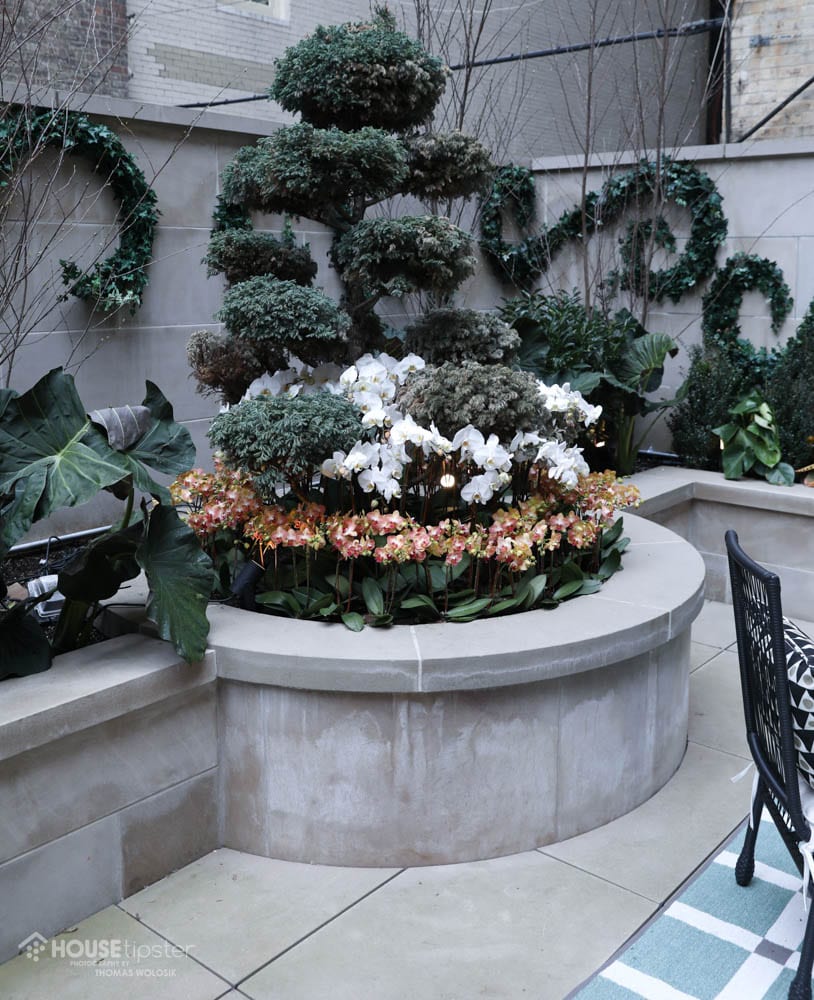 "The main idea is that we came out here and we were completely in a space that was unexpected," Williams shared. "We weren't expecting to see all this prime material in New York City, for that matter."
Williams is not only rightfully proud of the Nievera Williams Design space at the house, but he is happy to be supporting a cause close to his heart through this design work.
"The Kips Bay Show House for the Boys & Girls Club actually means a lot to me personally because I'm on the board of directors for the Boys & Girls Club in Palm Beach County [for about eight years]," he shares. "So whenever I can help out that organization, it's a good feeling."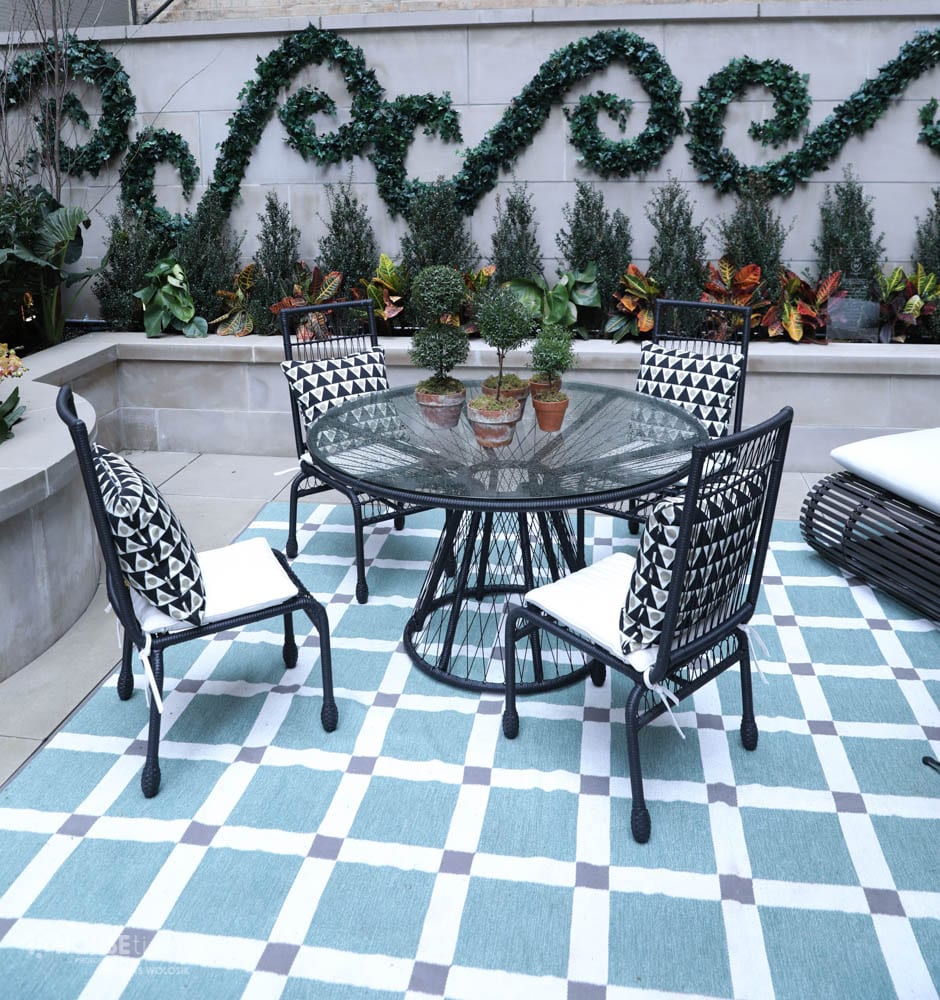 Since the Show House's beginning in 1973, the annual event has raised over $21,000,000 for the Kips Bay Boys & Girls Club, which provides after-school programs and resources for over 10,000 kids throughout the Bronx. We are so proud of the way this firm has contributed to the cause!
Tipster TV has released the full video coverage from our special interview, be sure to check it out below.