Family rooms are meant to be all about bringing your family together, but sometimes it can be challenging to create a space that honors your ancestors and all their heirlooms while effectively meeting the current needs of your household. Philip Mitchell's latest creation shows us how wonderful it can be to incorporate specific precious elements of your relatives' past into your modern home spaces.
The interior designer is the mastermind behind The Drawing Room for the 46th Annual Kips Bay Decorator Show House in New York City. House Tipster had the wonderful opportunity to speak with Mr. Mitchell at the 2018 Show House's VIP unveiling event in Manhattan, where he told us all about returning to the charity-supporting showcase for a second time.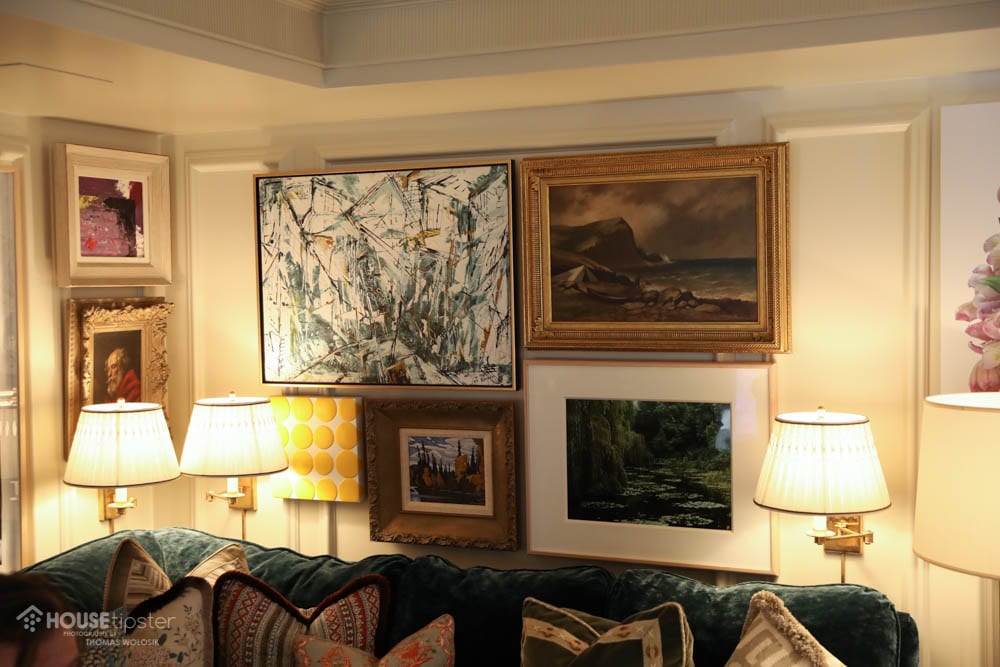 The designer grew up split between a traditional home in the Canadian countryside and a contemporary urban home in Los Angeles. Now, he blends those distinct influence from his upbringing for his design firm, which has offices in Toronto and New York. His eclectic style and family-driven design was evident at his most recent Kips Bay showing, now on display in NYC.
"We chose to be inspired this time by the history of family and of collecting. I'm a huge collector, and at the end of the day we wanted to create a space that was filled with things that we love," he tells us exclusively. "Things that have a memory associated with them, a feel that you can create in a space. And with that, there's a lot of collections we have around. Personal things that I've inherited from my parents, my family, that we've mixed in with contemporary elements that we've purchased and chosen because we love them. It's just about putting these things together in a way that's interesting, still a little bit youthful, definitely respecting the past and the history associated with the things that we collected."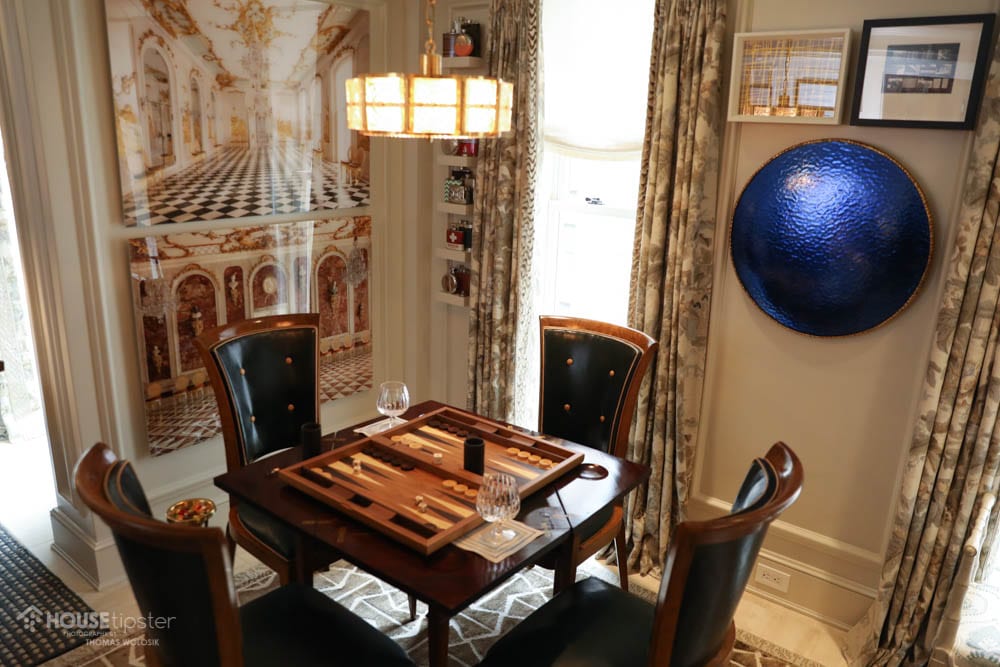 One example of how Mitchell incorporated his family's past into this elegant room is through a sophisticated porcelain display that belonged to his mother.
"It was something I had never collected previously before, and it's not necessarily a favorite thing of mine, but I love it because it reminds me of her," he tells us. "There's a memory associated with it. It's definitely personal, and I think that everybody's spaces should have something personal in them."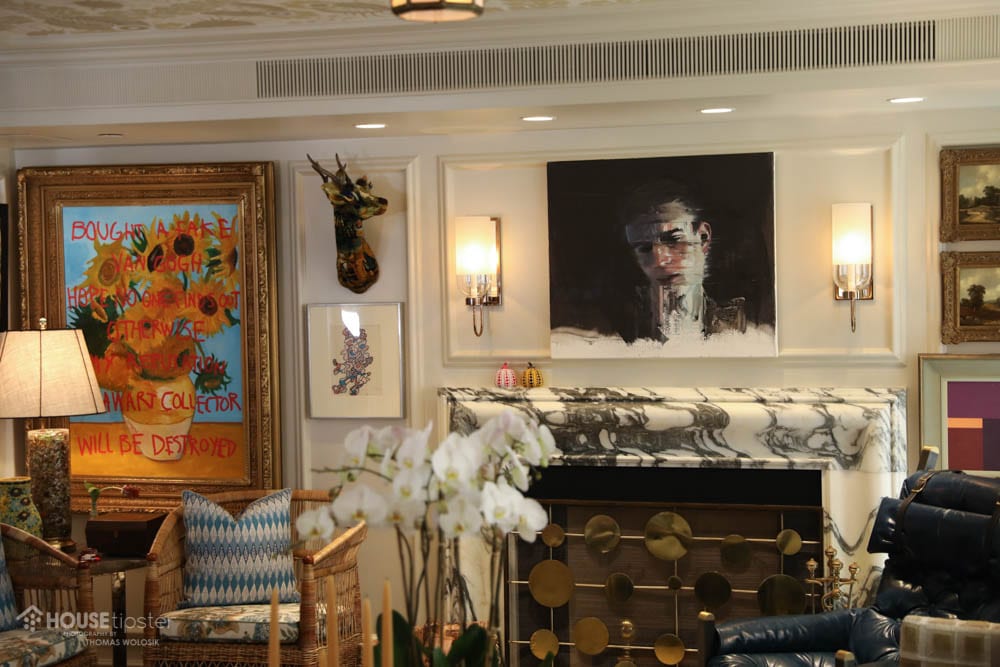 Throughout the entertainment room, guests will see a variety of artwork ranging from distinctly different periods and styles – like contemporary photography, some oil paintings, and many great sculptures on the walls. The reason that they work together are because each item references a part of Mitchell's own heritage, and is displayed in a loving place of honor. He recommends this same type of personal integration with his design firm clients, as well.
"There's a lot of pieces here that are collected, that are, again, not necessarily my personal style, but because they came along with different generations of my family, it was nice to mix those things and incorporate them into what we're doing in this space. It's more of a reflection of my individual style," he explains of putting together the Kips Bay exhibition. "I try to encourage clients to do the same thing: if you've got something beautiful from your family, or something super traditional but not necessarily your style, there's lots of ways to incorporate that into your own personal style by selecting other things that are definitely you. I love the idea of creating a personal style, rather than just dictating to a client what they should have in their space. It should be more collaborative and a partnership where you use their things in an interesting way to create a feel for them that they love, and they have to be comfortable in."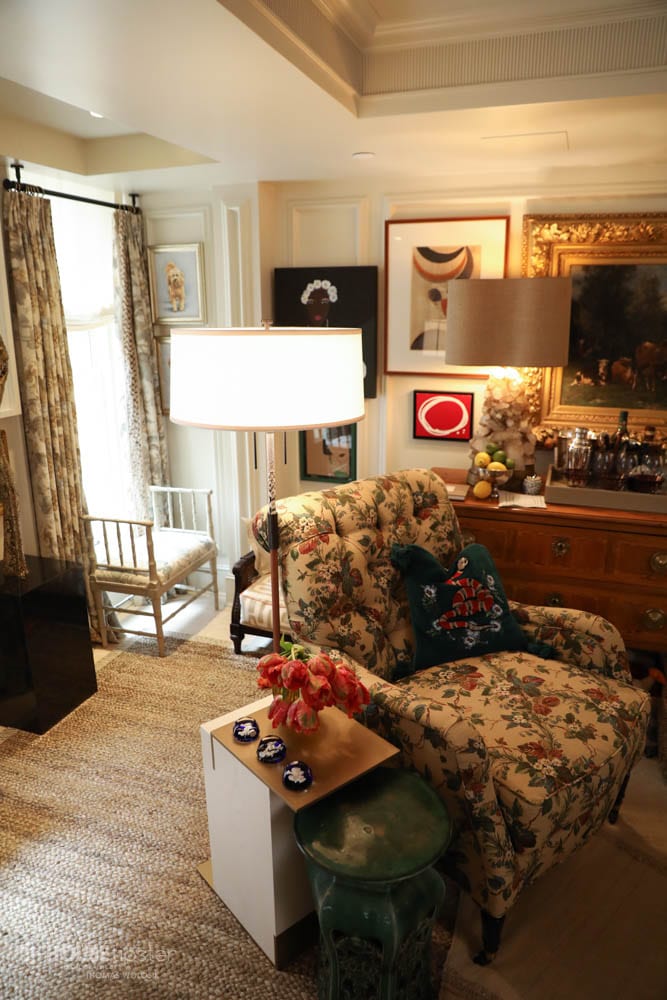 After all, what more could you want from your home's living space than to feel cozy and warm while surrounded by the people and things you love most?
Tipster TV has released the full video coverage from our special interview, be sure to check it out below.