Seven years ago, interior designer Leanne Yarn was an intern tasked with putting the finishing touches on the Drake/Anderson firm's room at the Kips Bay Decorator Show House in Manhattan. But today, she's the star of her own space in the 2019 Kips Bay Show House in Palm Beach, Florida.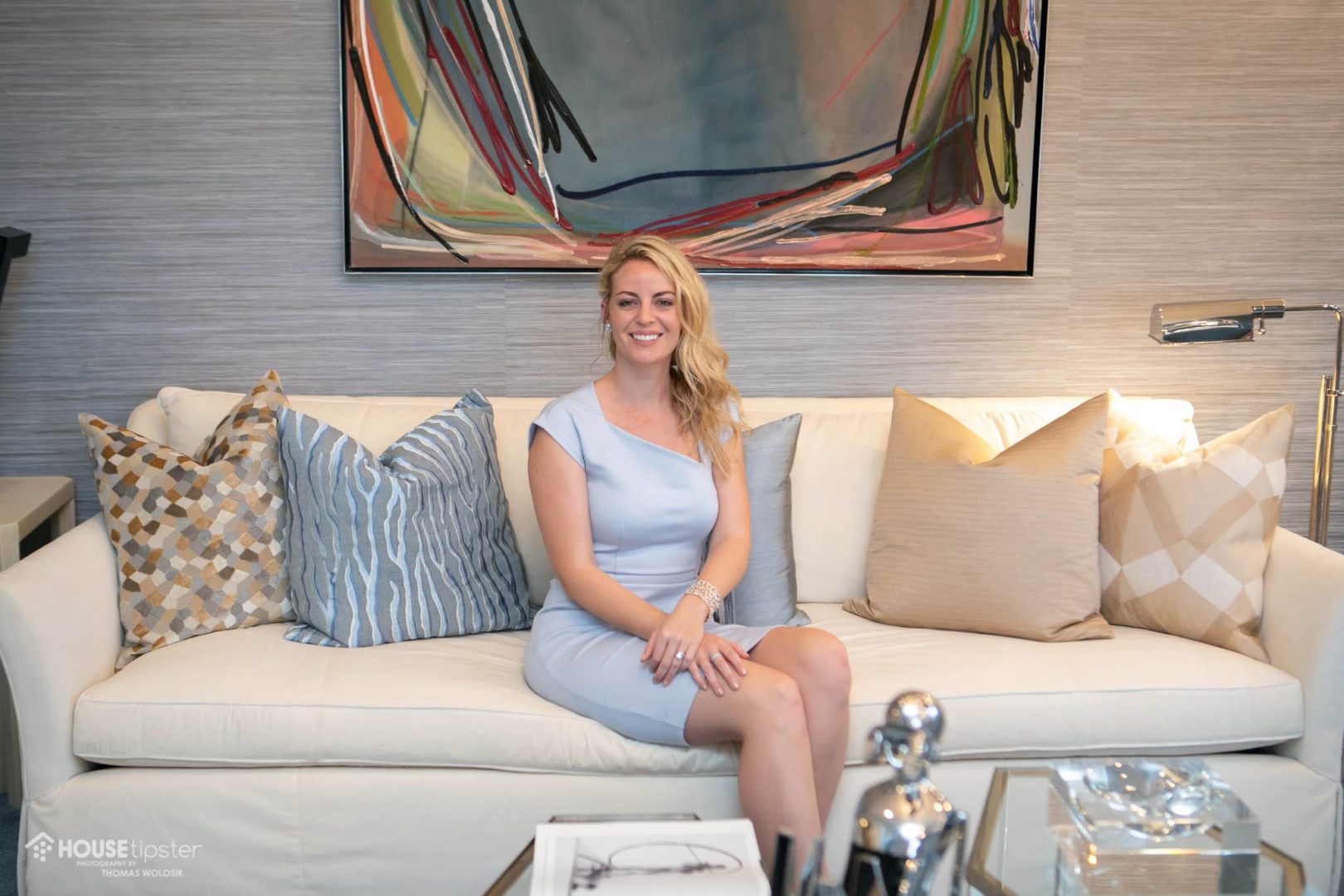 Leanne Yarn, the owner of Yarn Design Associates in Boca Raton, Florida, was chosen to design the den in The Fountain House located along the Intercoastal Waterway in Palm Beach. The cozy space features three spectacular windows, two of which have water views.
After examining the room, Yarn determined that it was meant to be a "Hideaway Space" with a cool and calming aesthetic with her signature streamlined look. "My style is more clean-lined and contemporary; something you'd see in New York," Yarn explained.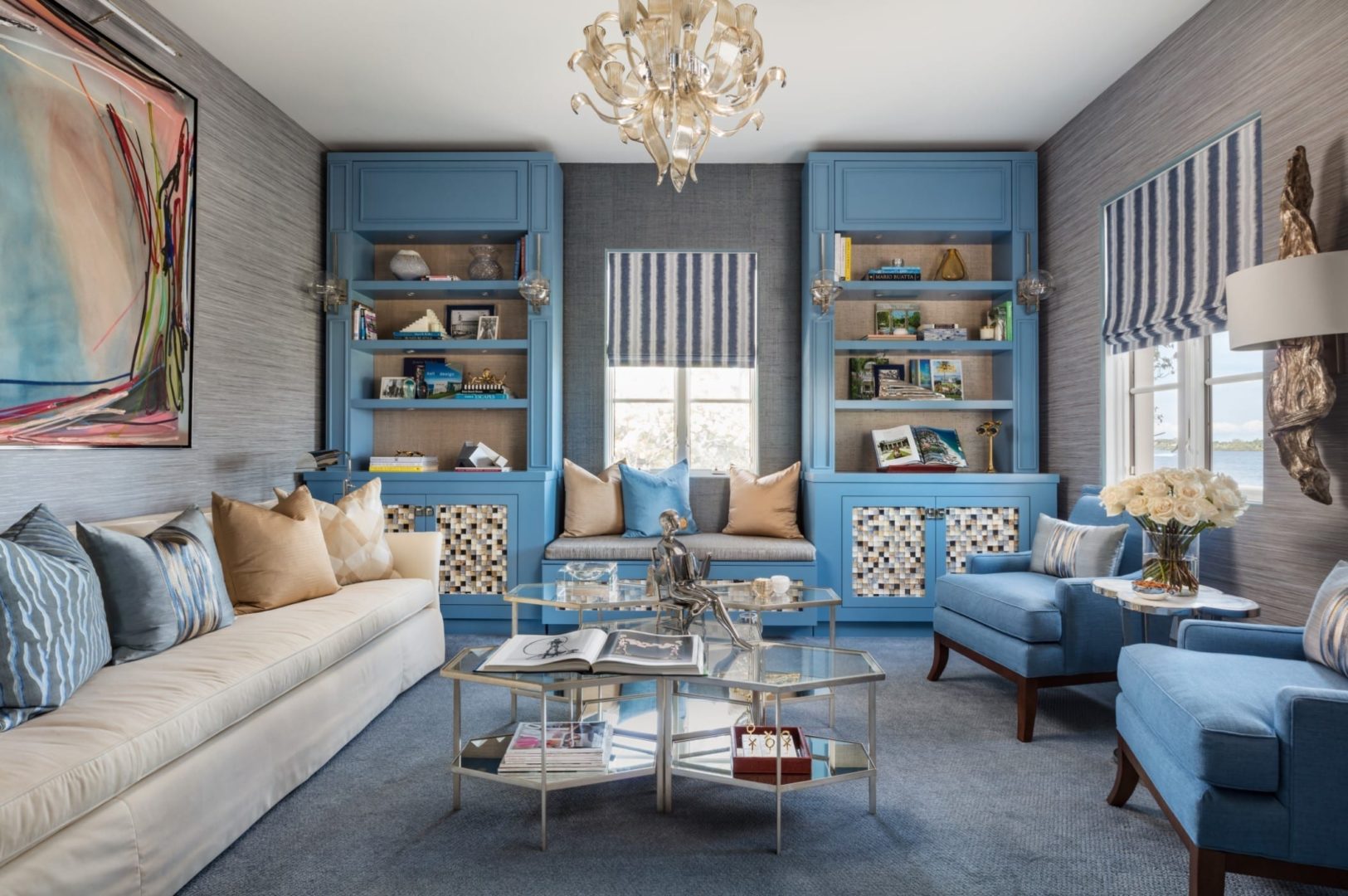 She used Floridian influences such as a driftwood sconce and custom millwork created from hand painted coconut shells, along with fabrics courtesy of Jeffrey Michaels, Romo Fabrics, and Kravet to set the room's tone.  Seating, the element Yarn deems "one of the most important things in the room," was provided by Century Furniture.
Then, Yarn added abstract elements, including a subtle coral pillow, along with stunning art donated by the Sponder Gallery and local artists.
One of the room's highlights, an elaborate champagne-fluted glass fixture, came courtesy of Cyan Lighting and Design. To open up the space toward the middle of the room, Yarn chose a luxe glass cocktail table.
Overall, the space was clean, crisp, and downright "coastal cool."
For Yar, the Kips Bay Decorator Show House wasn't just a chance for her to show off her stunning interior design skills; she is also happy her work is helping a good cause.
"All of the proceeds go to The Boys and Girls Club of America… and last year's event raised close to half a million dollars!"