Mississippi native Meg Braff opened the doors to Meg Braff Designs in 1994. Since then, her client list has grown exponentially, and her bright, crisp work has been featured in multiple publications such as House Beautiful, Southern Living, and Coastal Living.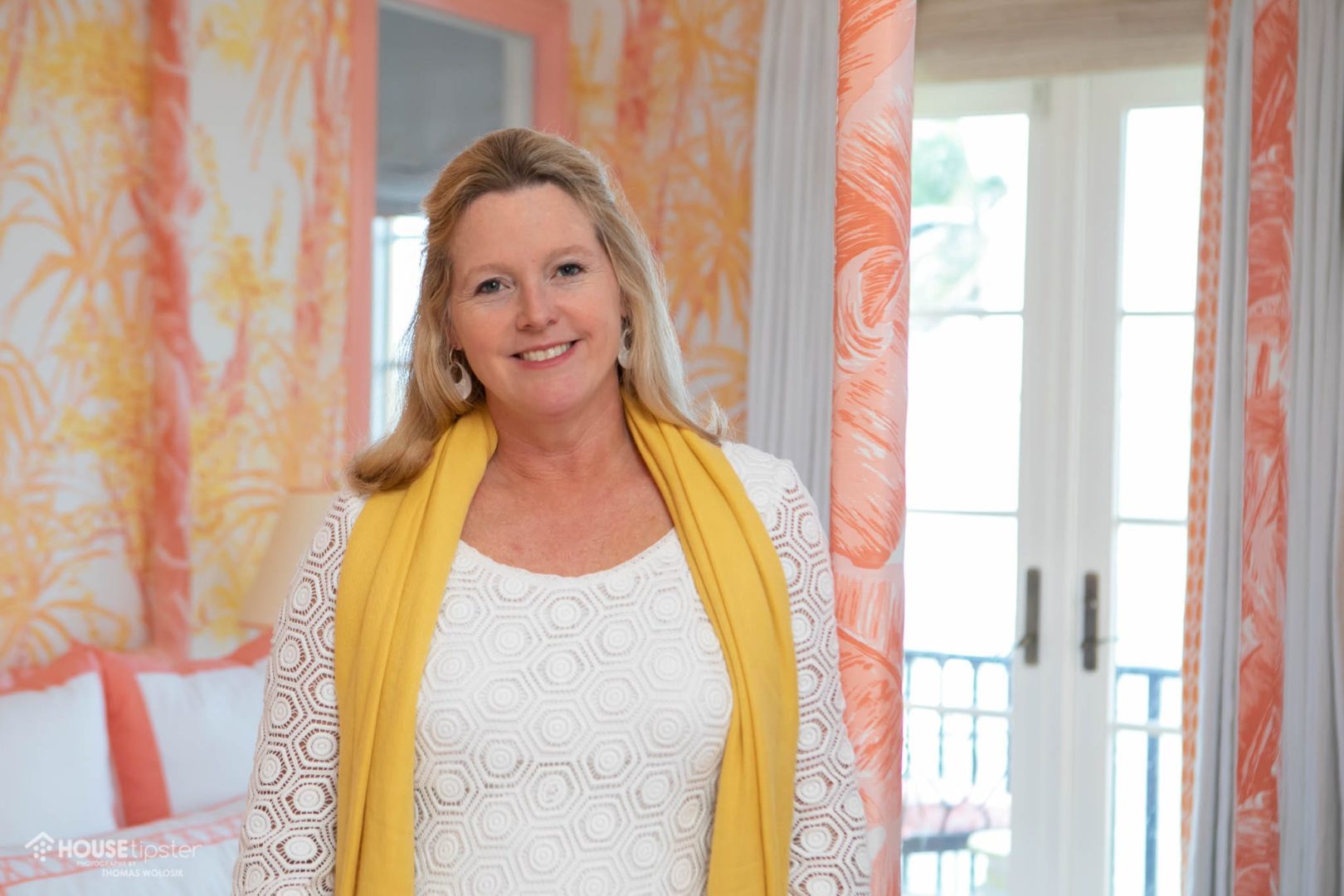 For years, Braff was eager to be a part of the Kips Bay show house, but the timing was never right. However, once the program expanded to include Palm Beach, she knew it was meant to be. "When Kips Bay expanded to Palm Beach, I jumped at the chance to be involved— I love Palm Beach and the opportunity to escape the cold a bit more."
For 2019, she was assigned a bedroom, adjoining bathroom, and closet in the expansive show house.
"I was inspired by the gorgeous views from our room, and the wonderful morning light it gets," Braff explained to House Tipster during the Kips Bay Decorator Show House unveiling. To play off the scenery, she wanted to incorporate as much light and air as possible to make the room feel "quintessentially Palm Beach."
In order to brighten the entire space, she painted the original dark hardwoods white and added bright wallpapers to each area from her own line, Meg Braff Designs Wallpaper.  And to keep the fun, beach vibe alive, she secured embroidered linens from Leontine Linens and coastal lamps from Christopher Spitzmiller.
For the bathroom, Braff worked with Livingston Builders, Inc. to improve the layout, and she finished the space with tiles from Cambria and Fireclay Tile and fixtures courtesy of Kohler. Other room donors that Braff credits include Vaughan Designs, Highland House Furniture, Cabana Vintage, and Keiki Jordan of The Finished Seam.
Overall, the room's summer pink, sunny yellow, and subtle oranges matched with the white and fresh backdrop and custom touches made the space perfect for the Palm Beach area.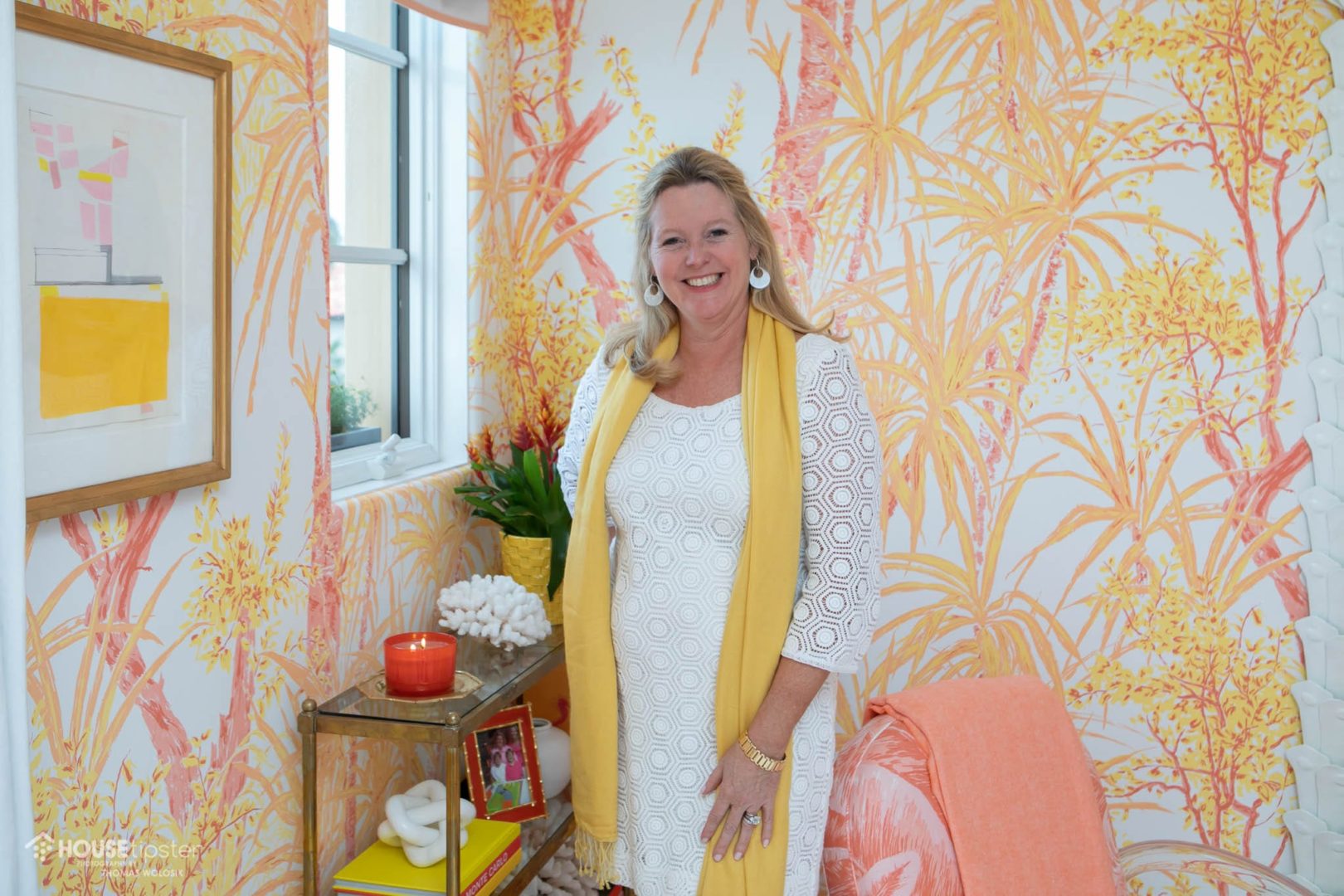 For Braff, designing for Kips Bay has been a great experience, and she's happy that all the work goes toward a good cause. "Kips Bay is a wonderful organization, and I am thrilled that my designs are helping raise funds to benefit children in New York and Florida."