When you think about your dream penthouse space, what must-have elements come to mind? For city-dwellers, a patch of outdoor space with some vibrant greenery is a must-have, and an additional space to relax and unwind after a stressful day is even better.
Pavarini Design is making its sixth showroom appearance at the 46th Annual Kips Bay Decorator Show House this year – and the company's mission for this year's event was to design an in-house getaway space for clients to come to and embrace tranquility. House Tipster had the incredible chance to speak with both the firm's President and VP Charles Pavarini III and J. Randall at the 2018 Show House's VIP unveiling event in Manhattan. There, we learned all about innovative and relaxing space they are debuting, which has all been created in support of the Kips Bay Boys & Girls Club's work across the Bronx.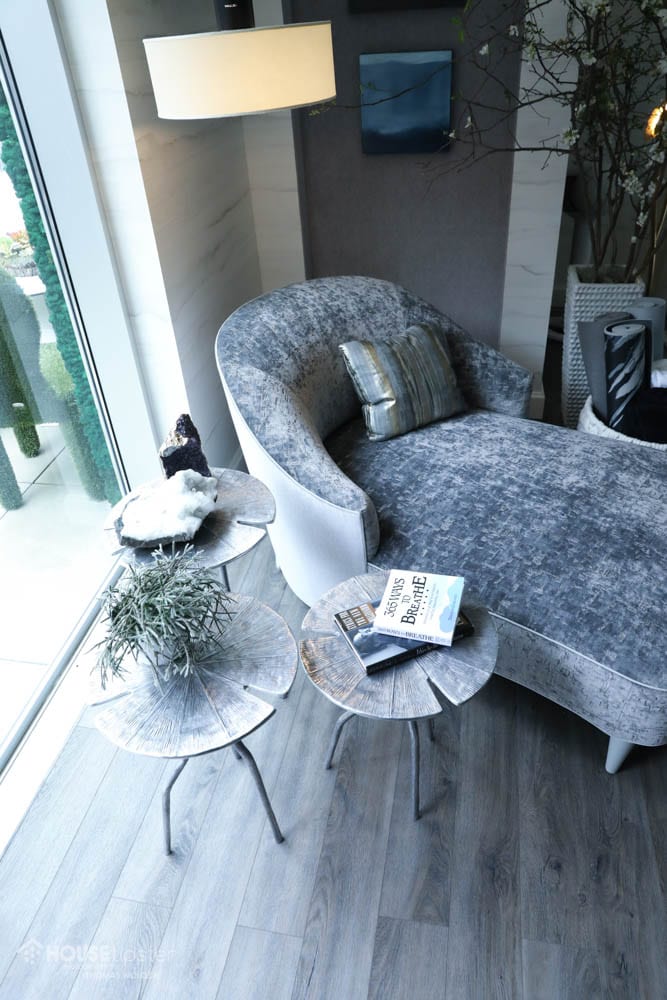 "When I was given this space for Kips Bay, I came up with the idea of doing a Home Wellness Retreat for Mind, Body, and Spirit. This is an ancient philosophy of having wellness spaces, and I wanted to bring it forward and make it into a very high-end room that focuses on wellness," Pavarini tells us. "We designed a custom massage table for physical therapy, and the room was specifically designed for wellness, healing, getting in touch with self, and being very mindful."
Nature-inspired decorative elements throughout the space are intentionally placed to create a natural flow of energy.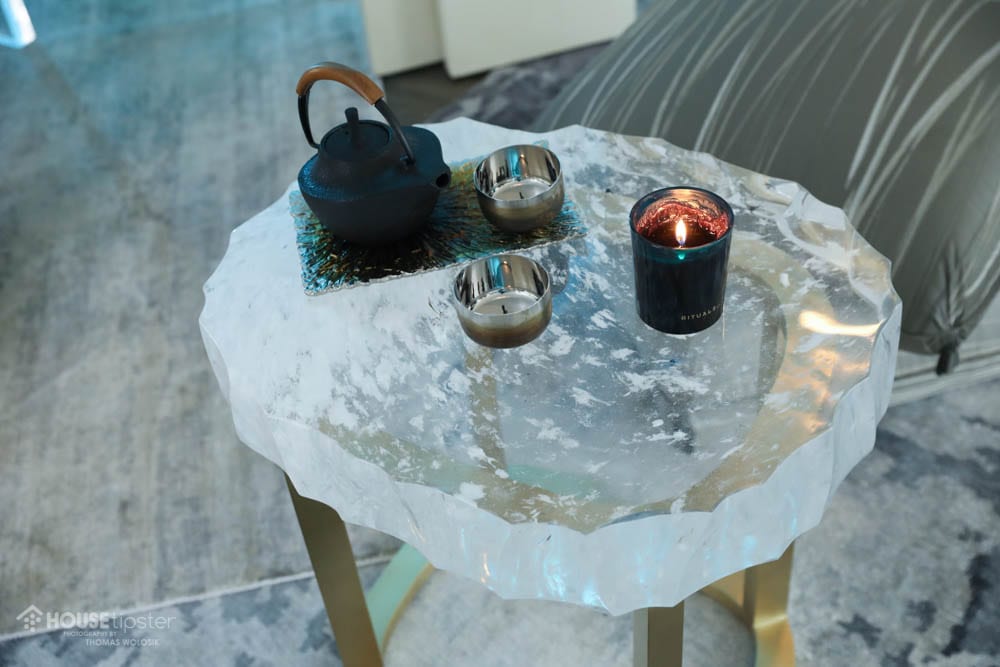 "The wall covering that you see in the room was hand-painted by Fromenthal in China, and we hung it horizontally to keep the energy within the room," Pavarini explains. "Throughout the room, there are several major geodes of crystal. Crystal is an energy material and mineral, and from our north- facing windows all the way through the center of the room, we have crystals to help energize the space and also to realign oneself."
One of the most standout features of this space is actually an outdoor patio space, complete with relaxing sitting areas, lush greenery, and an enchanting waterfall fixture.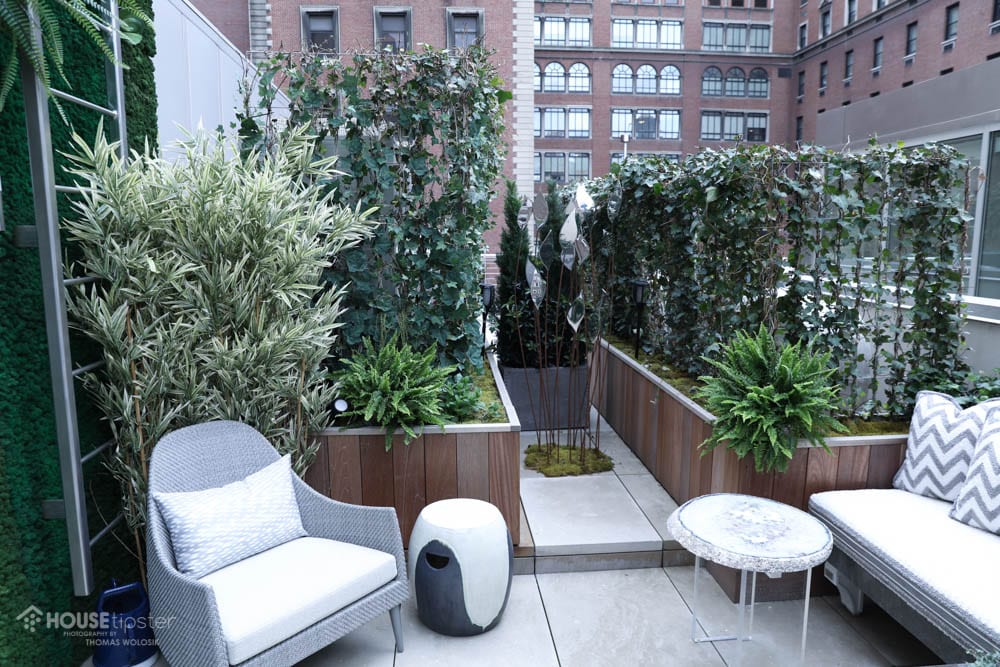 "The outdoor water feature, we built that specifically because we wanted the sound of water," Pavarini tells us. "Water is a very healing sound, a natural sound. And already by hearing that, your biorhythms start slowing down. [It's] in a private sanctuary so that you can take out your yoga mat and exercise out there, do your yoga out there, and really get a sense of peace in an outdoor sanctuary."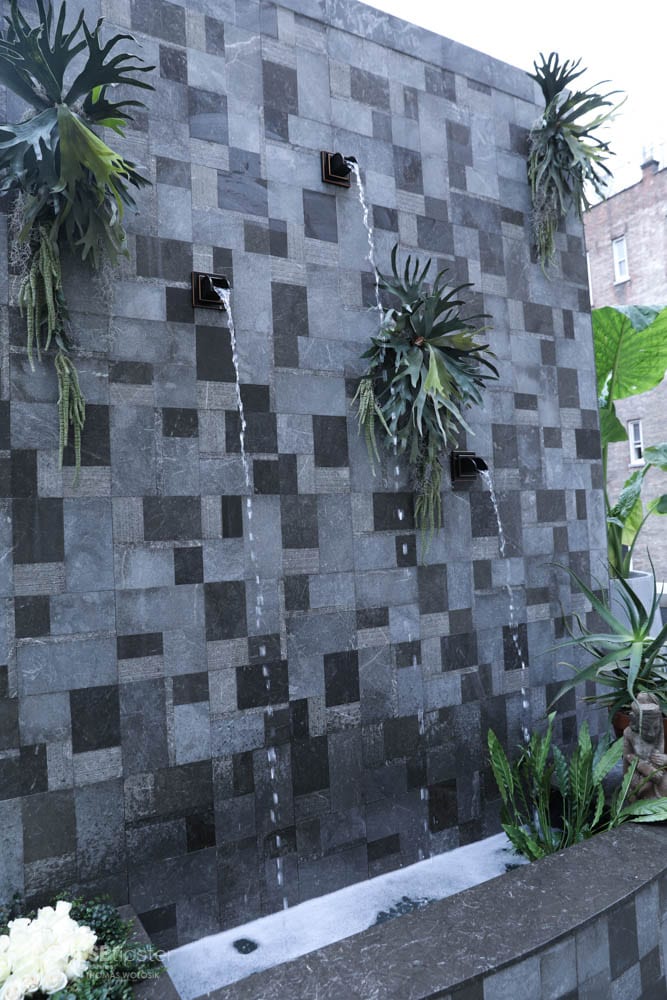 Inside the wellness room, there is a wall light fixture that is simply not to be missed.
"This very important lighting system won a 2017 Nobel Prize in Science. "It changes with color-rendering index, as well as temperature, and that's in coordination with the sun, naturally influencing human biorhythms and circadian rhythms," J. Randall explains to us.
"If it were running for the course of the whole day, it would train the body to know when it's time to wake up and when it's time to sleep," he adds. "This [one] is an accelerated rhythm, so we're taking a whole day's episode and narrowing it down into a 30-second clip. So basically what it's doing is demonstrating over the course of the day how the effects of the light would influence your own circadian rhythm, thereby enhancing your ability to sleep and to rest."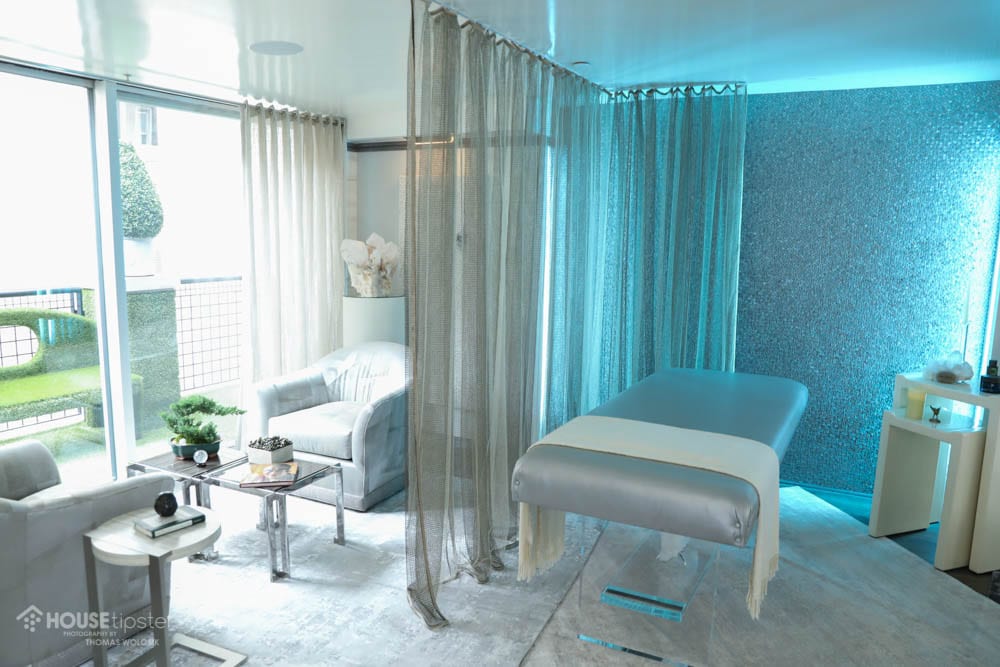 "This system is available by Ketra Lighting," Randall explains, sharing that these systems are able to be installed at home and customized to your specific needs. "We have the ability to render it in any color. For chromatherapy treatments, for people experiencing excess pain – for instance, chemotherapy – actually bathing the body in red light alleviates pain. Scientific study has proven that different colors influence healing of different sicknesses in different ways."
This space is certainly a treat to all the senses, and a wonderful addition to the Kips Bay Decorator Show House.
Tipster TV has released the full video coverage from our special interview, be sure to check it out below.