What happens when you bring together a group of the most in-demand interior designers in the world, and task them with creating their own distinct spaces within one gorgeous New York City brownstone? You get the 46th Annual Kips Bay Decorator Show House, a luxurious seven-floor design experience located within the heart of Manhattan. Thousands of décor enthusiasts visit the space to marvel at the one-of-a-kind space, which was all created for a worthy cause.
Not only is this swanky event a brilliant display of the wonders of interior design and a place to exhibit emerging trends, but it supports charity as well. The annual event is held in support of the Kips Bay Boys & Girls Club, a youth organization that reaches kids at nine locations throughout the Bronx. All guests who stop by to visit the multi-level building space are helping to raise much-needed funds for the organization – and the event has already raised over $21,000,000 over the course of its four-decade history. Of course, House Tipster was on the scene for the house's VIP early unveiling event on April 30, and we experienced the breathtaking displays firsthand.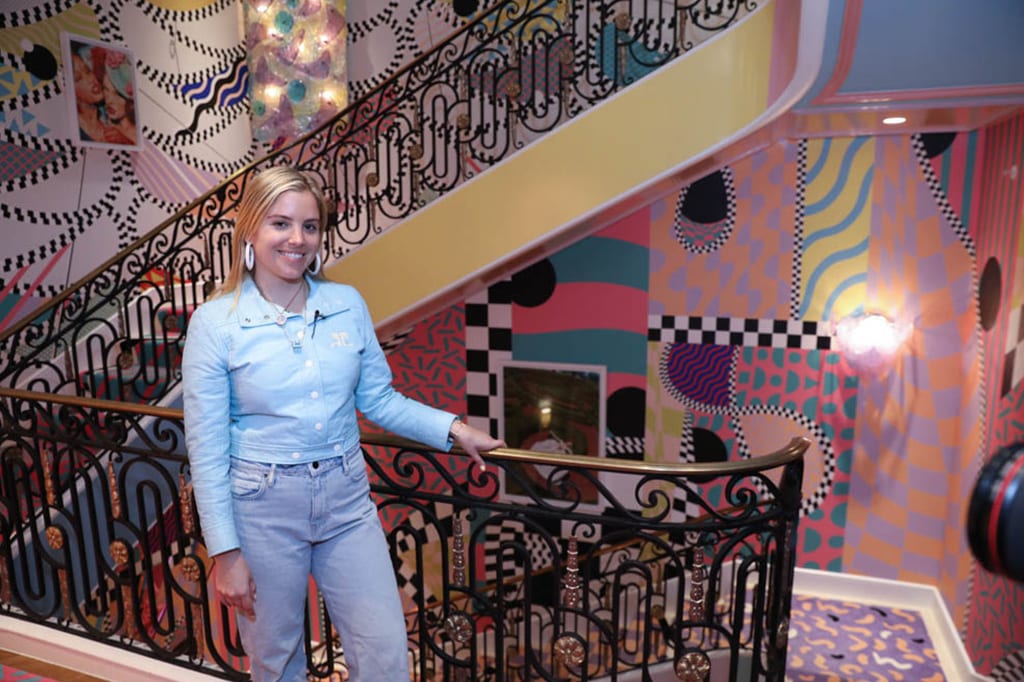 The 2018 showcase brought together twenty-two esteemed creators like Manhattan millennial-approved designer Sasha Bikoff; chic and classical Alessandra Branca; luxury craftsman Clive Christian; Jamie Drake of the timeless and eclectic Drake/Anderson; new American living style designers like Scott Sanders and Dan Fink; heritage neoclassical designer Alexa Hampton of her father's Mark Hampton, LLC; century-blending Michael Herold; landscape architecture designer Keith Williams and Mario Nievera of Nievera Williams Design; eclectic traditional designer Barbara Ostrom; elegant and refined Bunny Williams; architecture-inspired Wesley Moon; European-inspired Marcia Tucker; the colorful Juan Montoya Design; warm and vintage-inspired designer Brian del Toro; trendsetting Pavarini Design; and many more.
Each year, this building space is completely redone. That means every artist involved in this showcase was given a completely blank, white-walled space within the Kips Bay Decorator Show House to work with. It is really any home interior designer's dream come true. Working with their assigned rooms, each designer let their imagination dictate what the space's final outcome would be – and their looks didn't have to be cohesive with other firms' rooms in the house. In fact, quite the opposite: each room is intended to show the truly unique design sensibilities and personal aesthetics of the guest designer.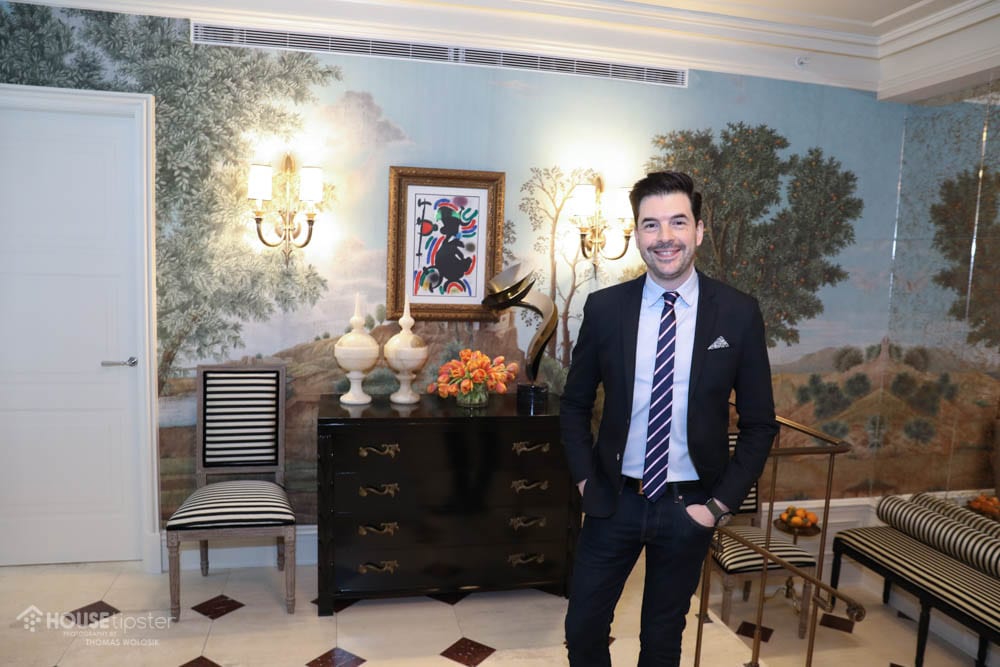 Prominent and in-demand fine furniture artisans, craftsmen, antique sellers, and more donate their products as a courtesy to the designers, so the very best items on the market can be displayed. For the 2018 show, hundreds of top retailers and local NYC businesses like Kohler, Christopher Guy Furniture, Karl Kemp Antiques, Carpenters Workshop Gallery, Hyde Park Mouldings & Finishings, Gaspare Asaro Italian Modern, Newel Gallery, Chelsea Frames, 145 Antiques, The Rug Company, La Maison Pierre Fray, and many more were featured in designers' showcases.
Every inch of the elaborate space was thoughtfully designed, from the Alexander McQueen silk rug lining the grand entryway to the museum-level art wallpaper from Iksel Decorative Arts warming up the cozy foyer. No stairwell, closet, or hallway was forgotten. The different designers each brought a distinct and memorable flair to their work, making every turn of the corner an exciting and unpredictable new adventure for guests. The space is a treat for the senses!
Over the coming weeks, be on the lookout for extensive video coverage of our exclusive interviews with the designers who made this year's Kips Bay Decorator Show House such a thrilling event. The House Tipster team not only asked these creators about the inspiration behind the rooms – but we learned some valuable home décor tips and tricks from the masters themselves, to help you create your own dream space at home.
The Kips Bay Show House is located on 110 East 76th Street between Park and Lexington Avenues. You can visit this year's home and take a tour of your own from May 1 – May 30, 2018, with admission tickets costing $40 at the door. Special guests – including designer personal appearances and celebrity events ­– will be happening throughout the month, which will make your visit even more special.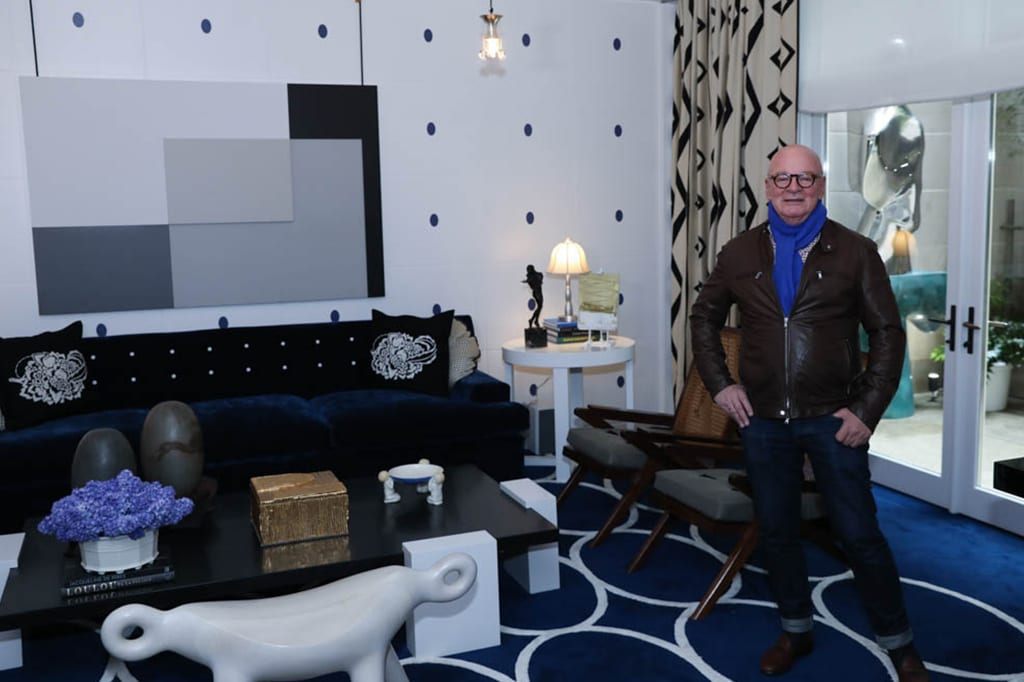 Tipster TV has released the full video highlights, be sure to check it out below.