An artist seeking their next bout of romantic and alluring inspiration will find it in designer Young Huh's artist loft space at the the 2019 Kips Bay Decorator Show House in New York City.
The New York-based interior designer transformed the Upper East Side charity townhouse's top floor into a creative escape for artists to paint, kick back and relax, and display their latest one-of-a-kind creations for guests.
The House Tipster Industry team was able to speak with the designer at the show house's recent press day unveiling in Manhattan, where she explained how she used an eclectic mix of collected pieces, historical antiques, and custom designs to bring her colorful grand vision to life.
The space features custom hand-painted wallpaper by Fromental, large display easels, a custom Turkish banquet, a marble-topped 1930s antique table, and more exceptional pieces that draw focal interest around the large space.
Visitors of the space will be immediately stuck by large graphic paintings of vibrant green leaves, which were done exclusively for Huh's Kips Bay space.
"I feel that it looks rather like a Cocteau painting," the designer shared about the mix of art, both displayed and integrated into the room. "We really wanted the space to feel a little romantic, a little bohemian, and hopefully a lot artistic."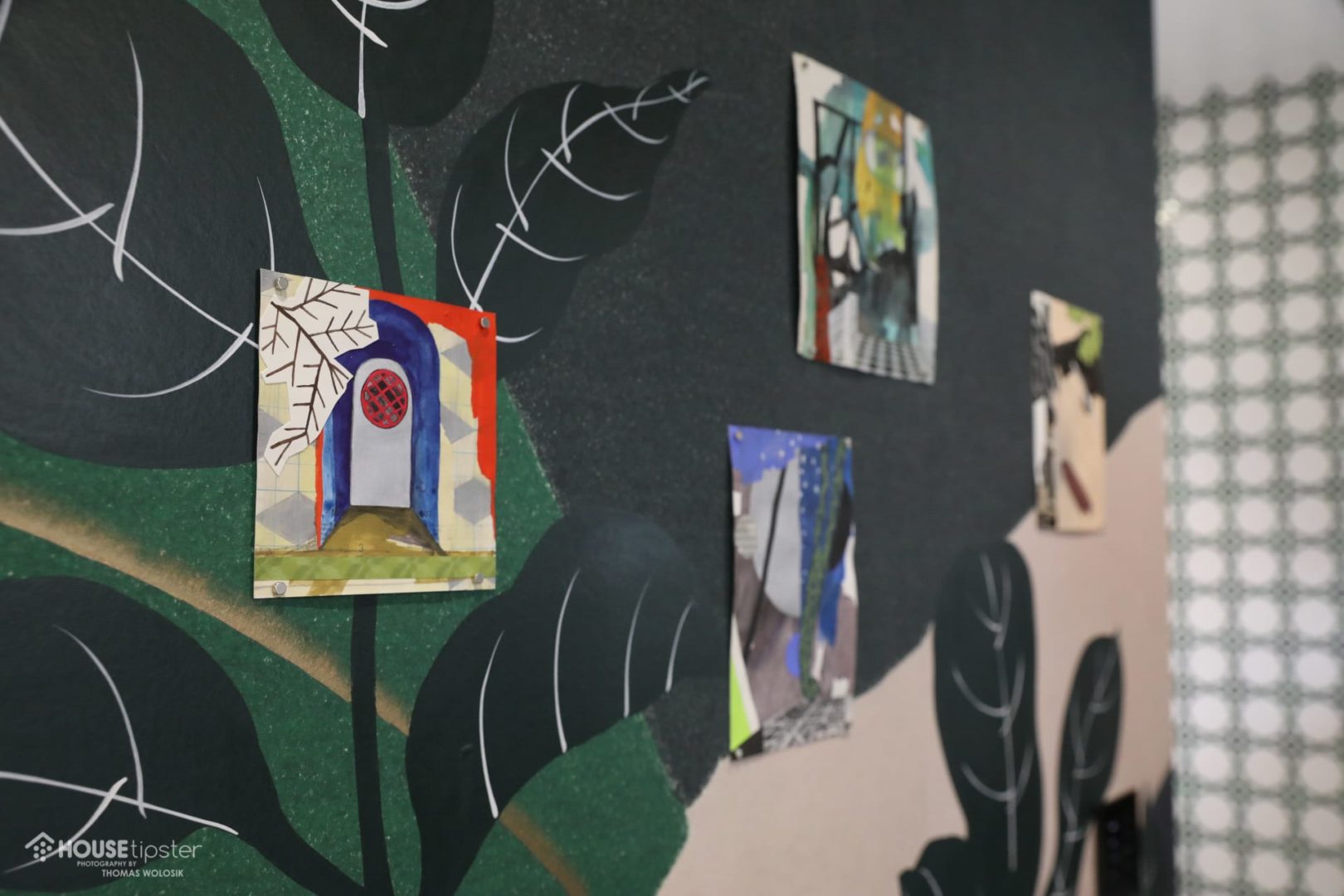 "I love the use of color [and pattern], I like graphic touches mixed with florals," Huh said. "This really represents how I see all of those elements juxtaposed and how they can be harmonious and comforting and welcoming at the same time."
To see even more beautiful highlights from Young Huh's artist loft at the 2019 Kips Bay Decorator Show House NYC, make sure to catch a recap of our live video stream guided by the designer in the Facebook player below.
Guests will be able to attend the 47th Annual Kips Bay Decorator Show House, located at 36-38 East 74th Street, New York, NY, now through May 30, 2019. Stay tuned for more of House Tipster Industry's exclusive coverage of the show, including more virtual tours guided by the season's top designers.