Tine Kjeldsen, Creative Director and Owner at Denmark-based TineK Home, has been wowing her customers with custom-made furniture, home decor, linens, and more for over 20 years. Today, her showroom at Paris' famous Maison & Objet design show is over 100 square meters (over 1,000 square feet!) and has been full of visitors since the event began.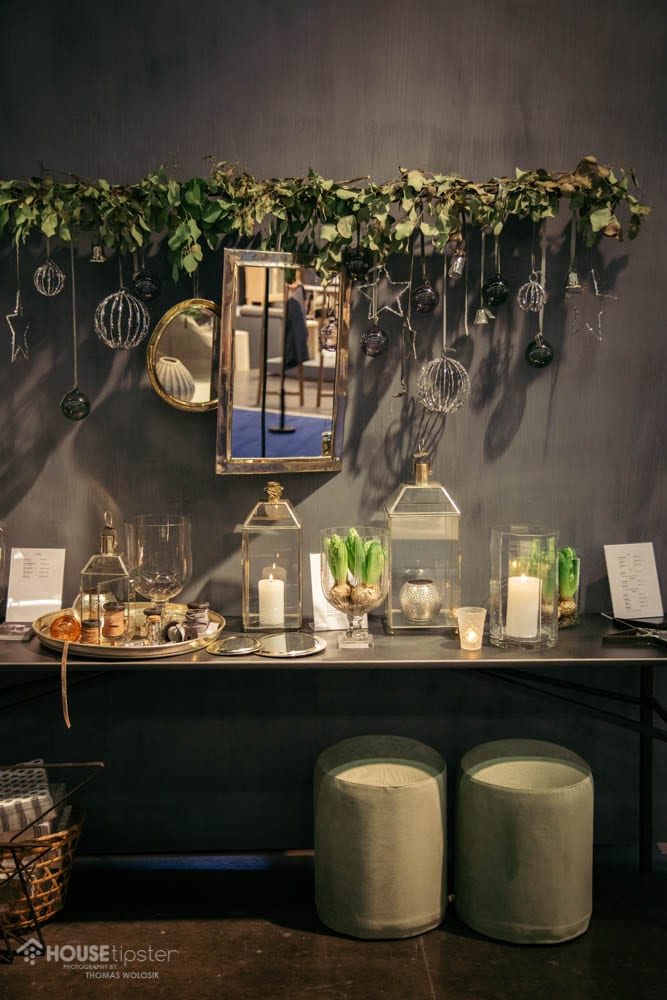 House Tipster had the special opportunity to speak with Tine about her unique designs, her inspiration, and her company's history. At the beginning of our conversation, she explained that her business began as a goods shop in the northern part of Copenhagen. Tine would travel to Paris twice a year to buy the latest trendy products to sell in her shop. But after five years, her husband encouraged her to put a few designs together herself since she has a strong background in design.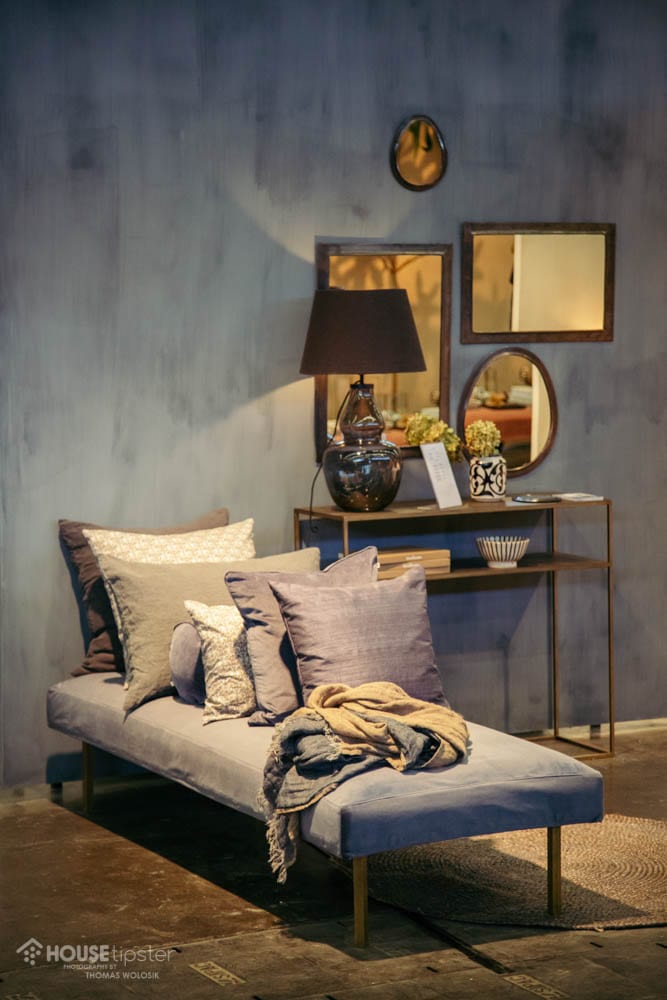 After creating multiple designs and working with a manufacturer, Tine came back to Copenhagen with a container full of custom products– and she sold out within two days!
To this day, her designs continue to wow consumers. At first glance, everything from her textiles and kitchenwares to the bedboards and cabinets has a slightly nautical hint. There's a lot of grey and blue at the surface. It's beautiful and calming.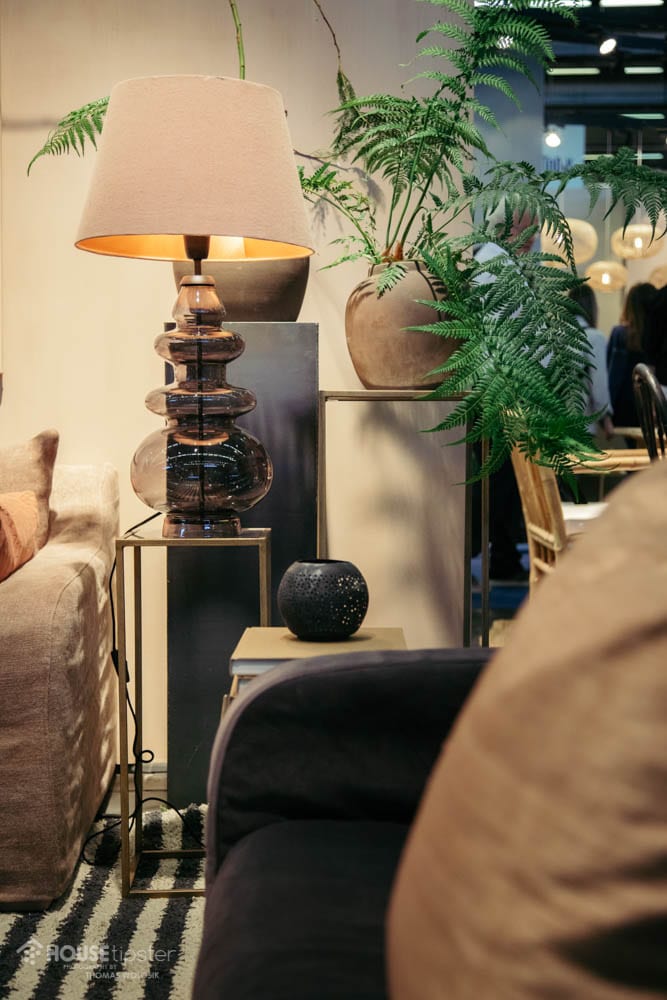 But if you look closer, you'll notice that TineKHome creations are infused with subtle jolts of spicy, vibrant colors. Using these warmer hues was deliberate. In fact, Tine credits her world travels for helping brings these colors to life in her collection.
Flowers are another inspiration for Tine, which is why you'll notice botanical hints throughout her line. This allows her to help her customers bring a touch of the outdoors inside.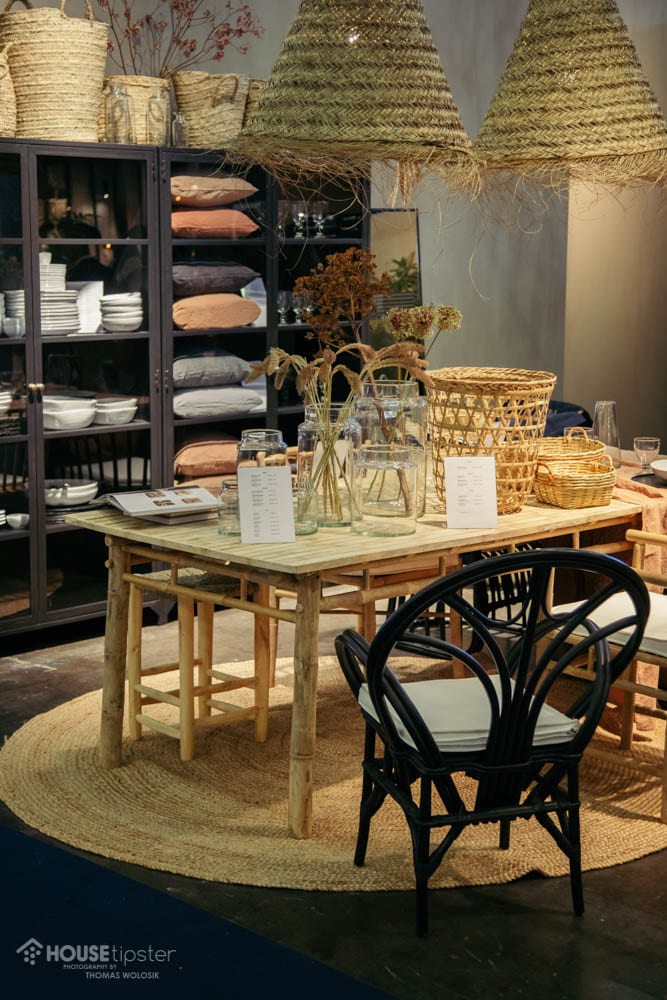 "My goal is to make something I like myself," she explained, noting that she's happiest when her customers fall in love with her products. "I would never produce anything that I didn't want in my own house."
We're so glad that we met Tine and got to see TineKHome creations up close. This is definitely a brand to keep on your radar.