Returning favorite PREGGO once again demonstrated their manufacturing and design prowess at the winter 2019 Maison et Objet expo in Paris, France.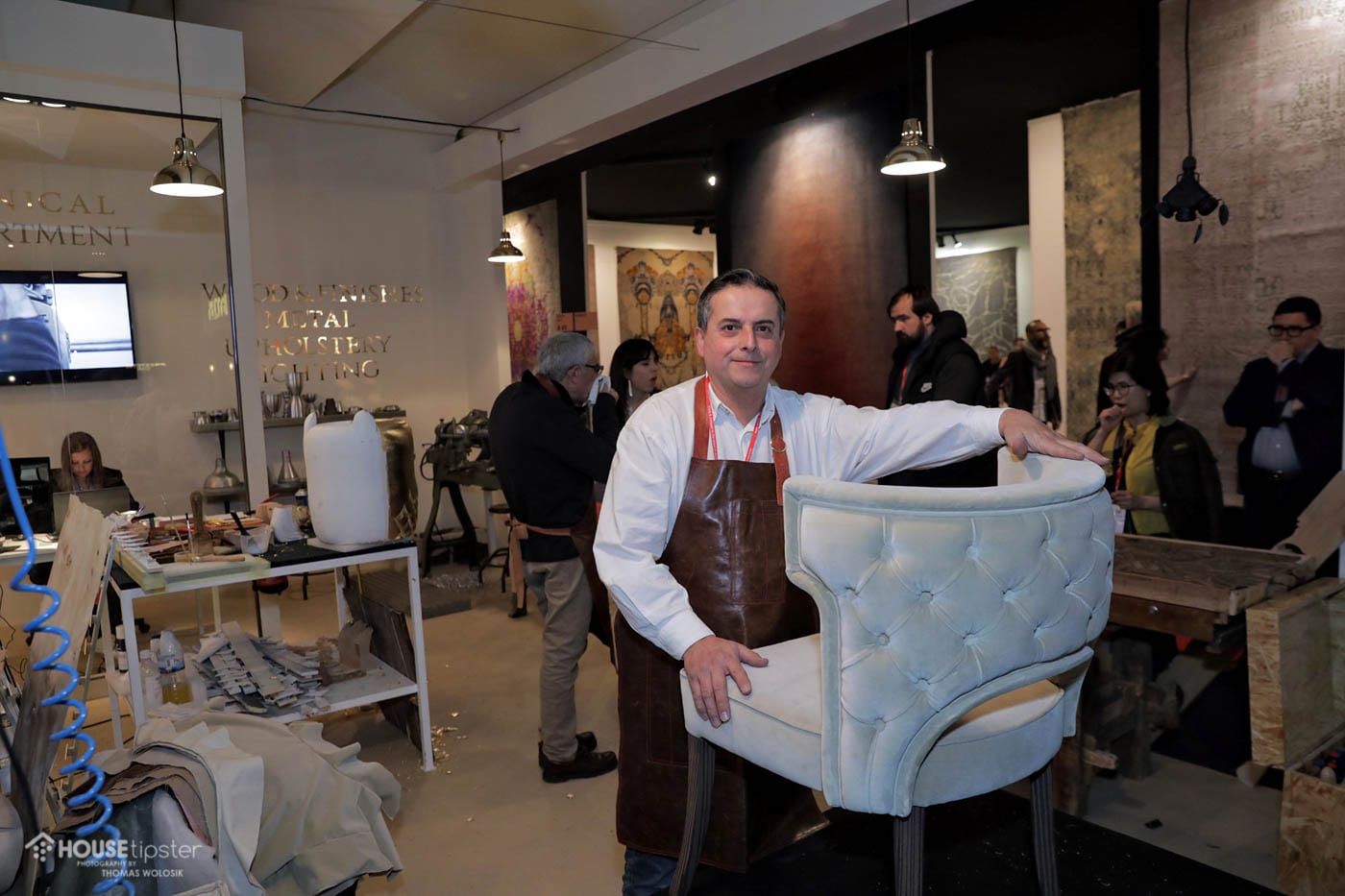 PREGGO, a Portuguese company with a 14-year history of producing artisan furniture and home decor for other Portugal-based design firms, installed multiple simulations showcasing their manufacturing capabilities. It was a fascinating, informative display covering the gamut from upholstery and metalwork to wood carving and even lighting.
The tremendously intricate art of gold leafing was favorite station among attendees. There, workers used a special brush to apply thin layers of gold onto a beautiful owl statuette.  
At the wood carving exhibit, a woodworker worked tirelessly to shape wood in a traditional, handmade fashion; explaining the process to passersby along the way.
Unlike other exhibitors at Maison, PREGGO doesn't create their own designs. Instead, they partner with designers, furniture brands, and contractors to "bring forth their ideas to life."
Options abound for those interested in using PREGGO's services, including hundreds of different materials as well as finishes for wood, glass, mirrors, metals, and marble. As always, they use traditional craftsmanship and artisan techniques to complete each project.
According to a company representative, "With us, we can find the solutions to produce your own piece."