Houtique by Really Nice Things certainly spiced up the atmosphere at Paris' Maison et Objet international design expo.
With vibrant colors and a playful vibe, Houtique aims to bring iconic, timeless pieces that brighten the mood into professional environments– and they undeniably deliver on that mission!
This season at Maison, Houtique presented a handful of new, exciting designs, many of which were the product of collaborations with international designers. Elena Salmistraro's noteworthy sofas and mirror, partnered with the new Wink lamp and epochal Arco chair, brought a brilliant sense of life and energy to the showroom floor and showcased just how impactful the brand is in the industry.
Speaking of the Wink lamp, this 2019 reboot of the perennial favorite light fixture was definitely a highlight of the show. With a variety of fringe and metal options to choose from, interior designers can create the perfect, sassy lighting source for any space.
Maison et Objet's Global Trend Ambassador Patti Carpenter enjoyed participating in Houtique's #ChaChaCha-llange where she played with colors and tones to create the ultimate combination for the brand's popular Chachacha Pouf.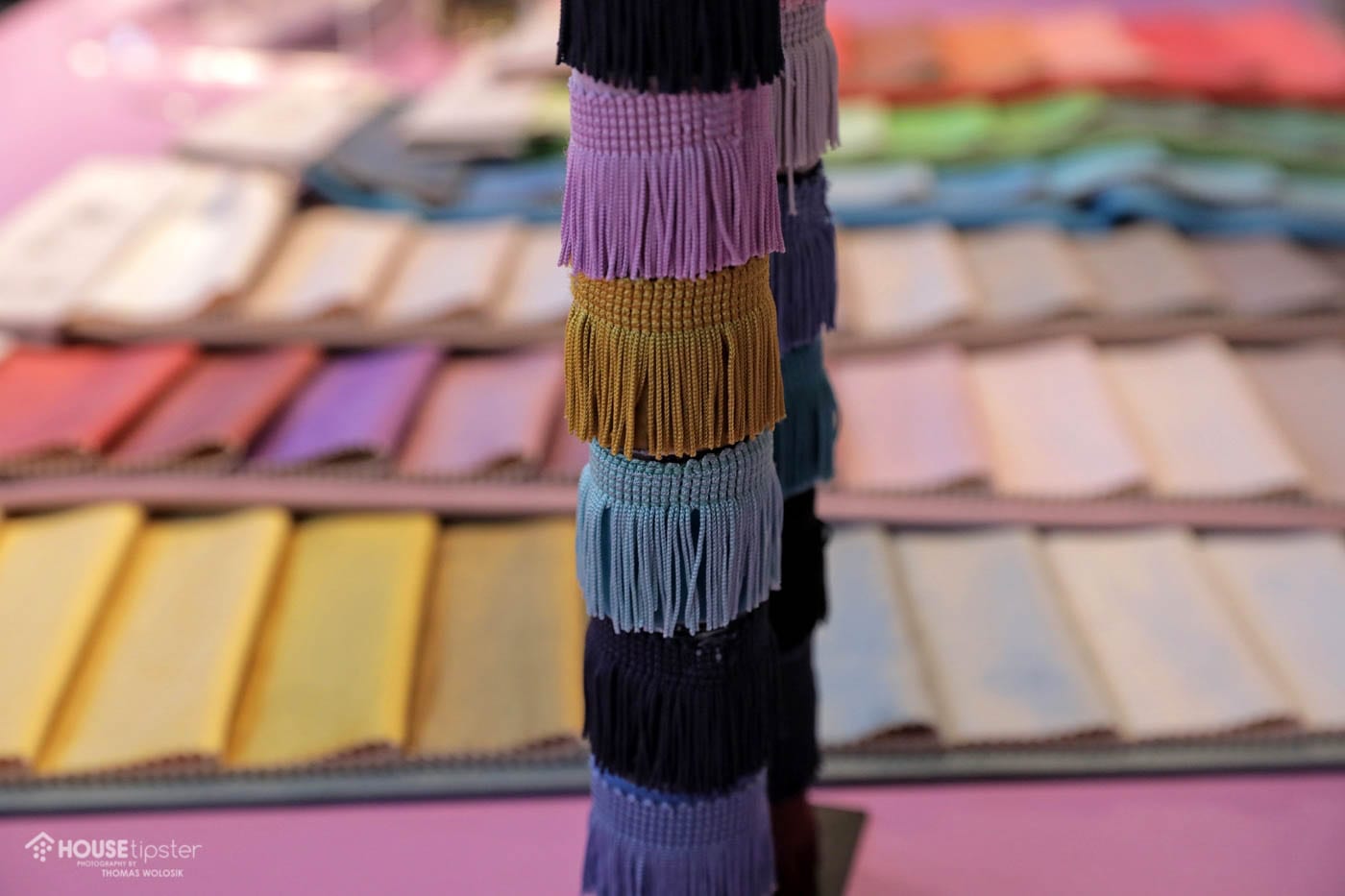 How does Houtique describe their overall aesthetic? "Exotic rhythms, champagne toasts, and velvet words. We were dancing when we found a sign that said 'Back to the Future' and so we followed it. The sign took us here, to a sexy, luxe, and fun dimension. We keep on dancing. We won't stop."
Fun, groovy home decor never looked so good.