If you are looking for premium quality leather, chances are that Moore & Giles has exactly what you need to pull off the perfect design project. Since the 1930s, the Virginia-based luxury leather business has been deeply involved in designing and developing the highest quality natural products for upholstery, fashion accessories, and beyond.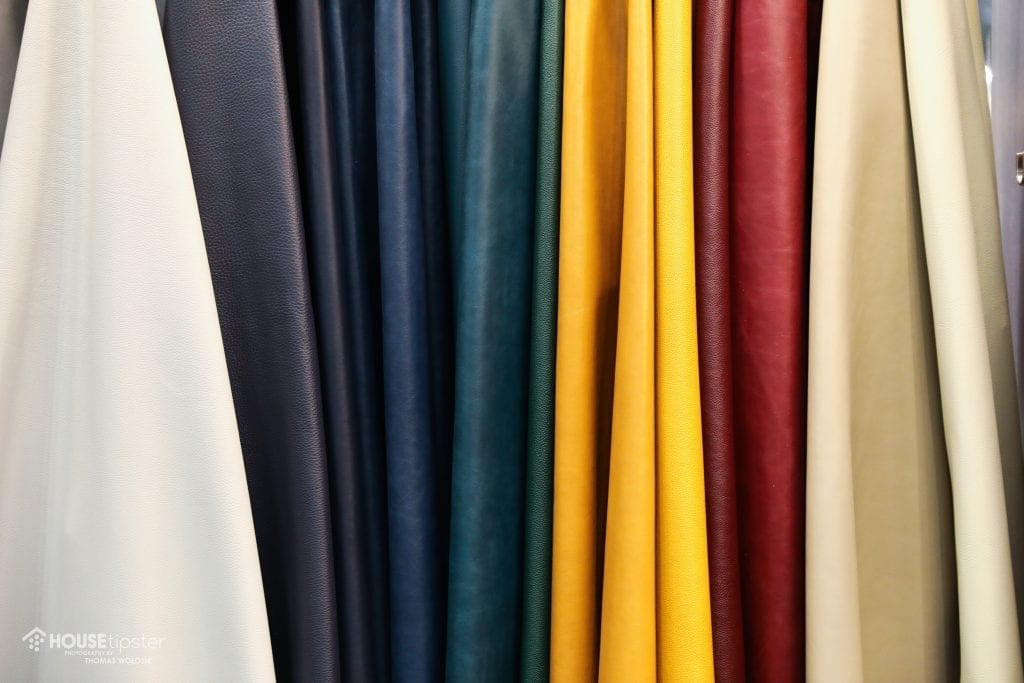 The House Tipster team spoke with Whitney Tinsley, the Director of Education at Moore & Giles, at this November's BDNY 2018. She gave us a great run-down of how the brand has expanded to meet industry demands over the decades.
"Moore & Giles is a purveyor of leather. We supply upholstery leather to any upholstery market, from hospitality to high-end residential, to manufacturers of furniture at the retail level. We also supply for automotive and aviation," Tinsley told us.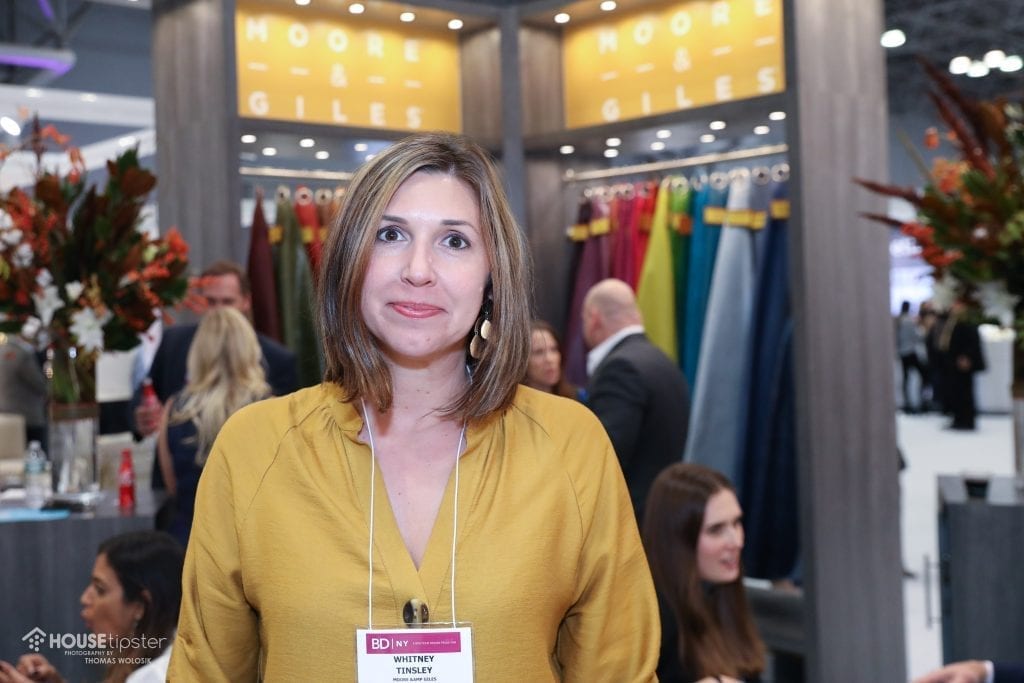 So where does the company source all of their incredible variety of materials?
With strategic partnerships with tanneries and warehouses in countries like Spain, Italy, New Zealand, England, Germany, France, Russia, Hong Kong, Singapore, United Arab Emirates, Turkey, and South Korea, the answer is: all over the globe!
"We buy products and purvey the leather from a variety of different countries. We have about five main suppliers, and six or seven secondary suppliers," Tinsley said. "We also have about three to four million feet of leather that we keep in our warehouses in Virginia. We strictly house and ship, and inspire with color."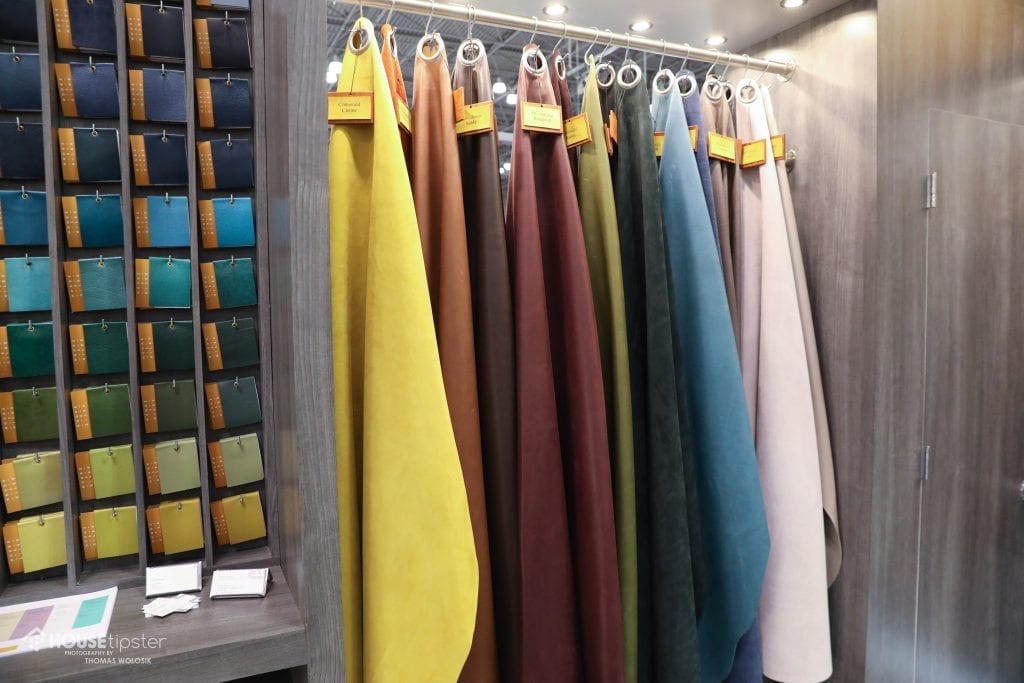 Moore & Giles has the ability to sell different quantities as well as styles – so industry professionals can pick up as little as one hide or rely on the brand to fulfill bigger upholstering orders.
"Most of our customers are the makers and manufacturers, upholsterers, and designers," Tinsley said. "We do a lot of product development and searching for the most innovative new leathers out there in the market. We take a responsibility of being on top of what's going on in the leather industry."
There are so many leather types out there, but Moore & Giles knows the perfect type for any kind of project you are looking to source.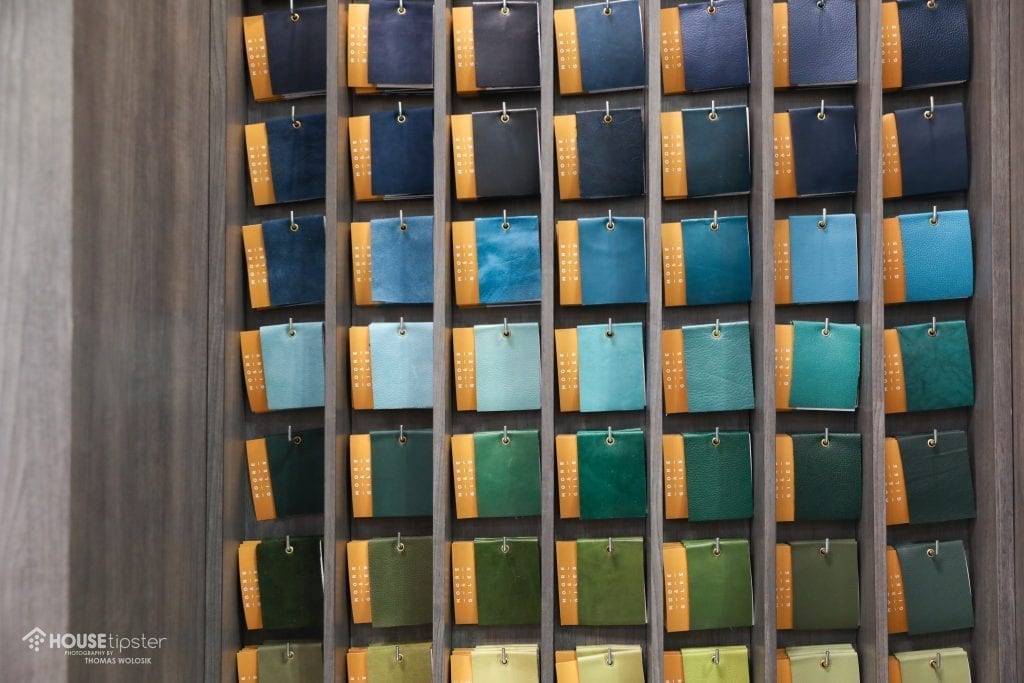 "Essentially any type of leather you could need, we source," Tinsley said, breaking down the top categories you can expect to see.
"We sell pure aniline products that are extremely natural," she explained. "We sell aniline plus, which is a category between a very natural and something with a little finish to it like waxes and oils on the surface. They're going to have a very natural, authentic look: they may be reminiscent of Ralph Lauren's Smoking Chair or old riding saddles."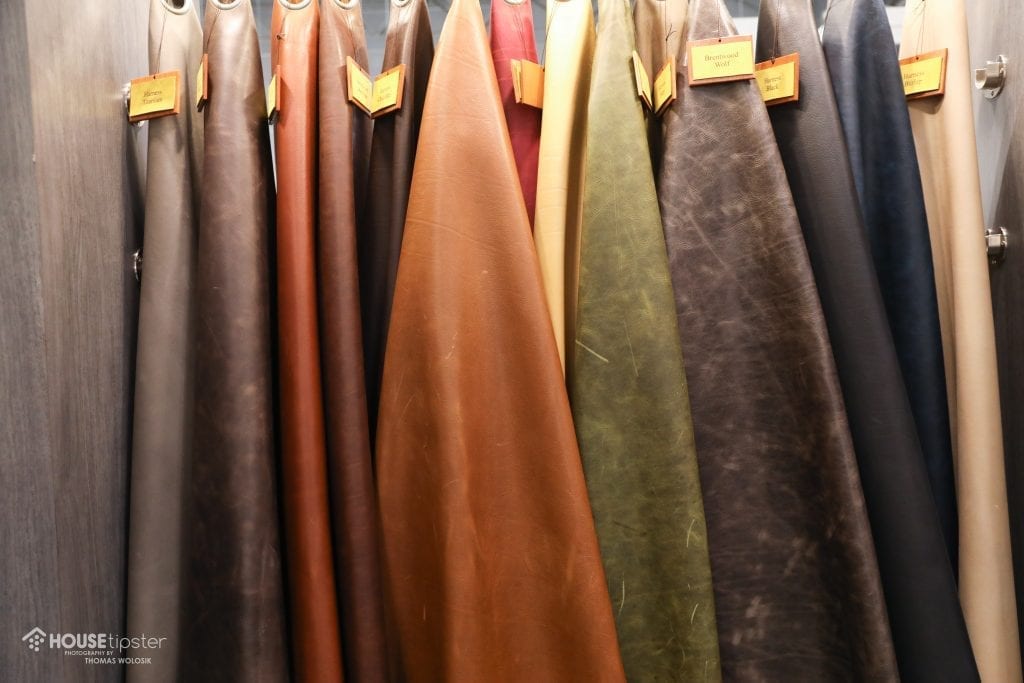 "The semi-aniline category has a little more coverage on it. It might be something that looks like your car automotive interiors," Tinsley continued. "We sell pigmented leather options, which are similar to aviation interiors."
If you are looking to craft more ornately decorated pieces, Moore & Giles also has a huge variety of specialty leathers that can be used as accents.
"We also have nubuck suedes and heron hides, which we consider specialty items, as they're seen more as decorative treatments."