One of the quickest ways to transform a room into a grand and opulent space is through the use of textured, embossed wall coverings. And when designers are looking for the very best, they turn to Lincrusta – a brand filled with tradition.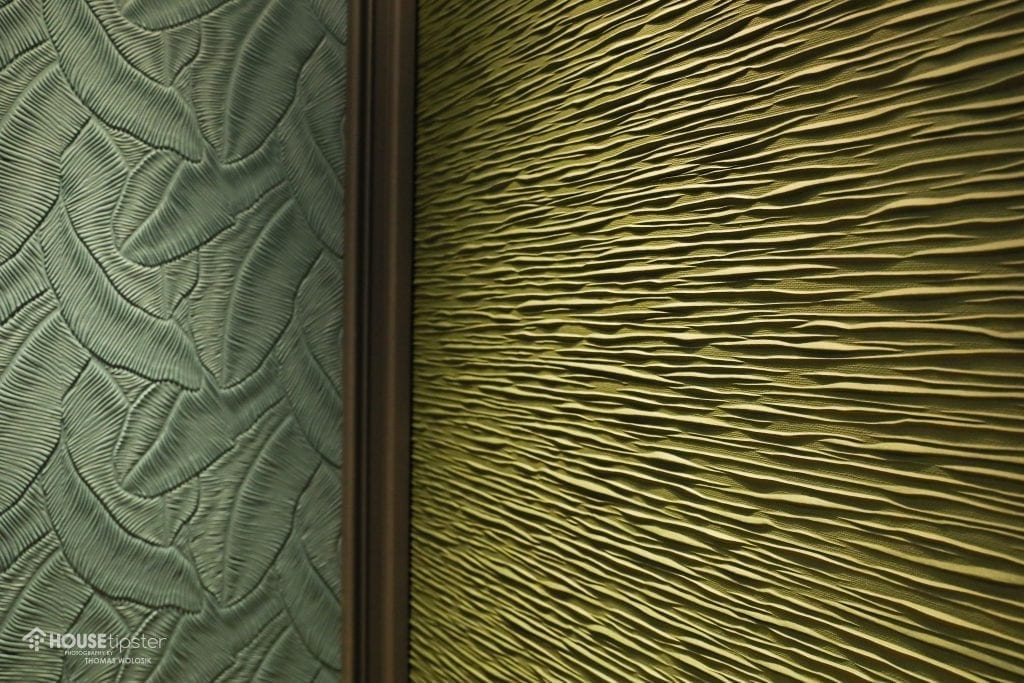 House Tipster spoke exclusively with Martin O'Kane, Lincrusta's commercial manager, at BDNY 2018 to tell us all about the brand's rich history – and its beautiful modern applications.
"Lincrusta is a traditional British wallcovering," he said. "It's made from natural materials, and once it's on the wall, you paint it to give it whatever color or effect that you want. It's very hard-wearing, very durable. You can do anything from a simple single color, to something more elaborate, or faux finishes."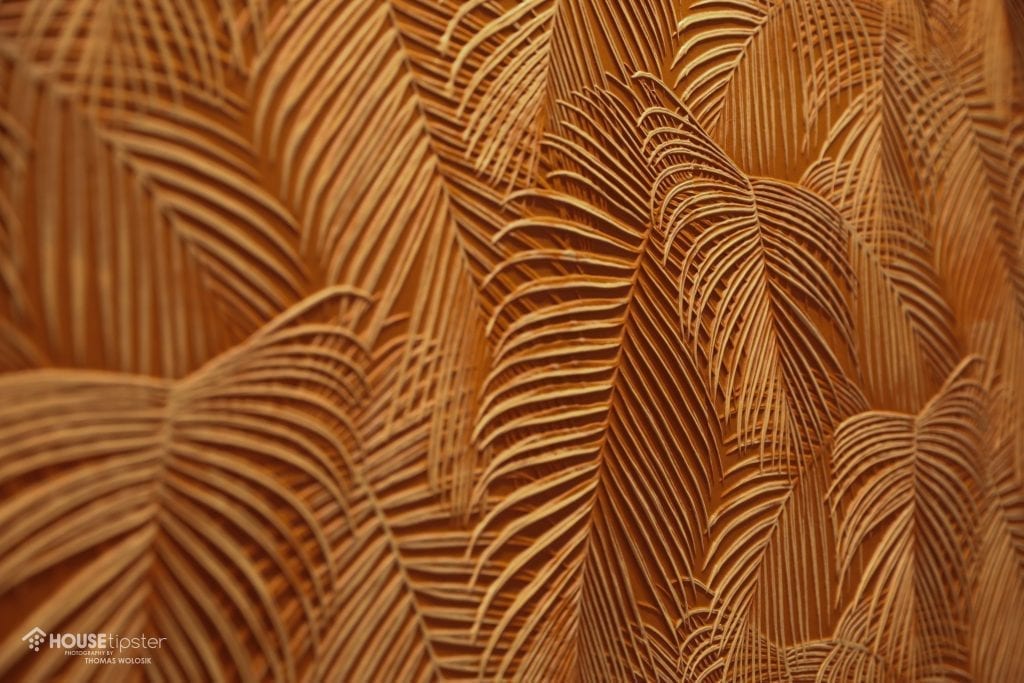 These wall coverings first debuted in the 1870s. At first, they were design favorites in glamorous English Victorian buildings. The innovative designs replaced artisan plasterwork, becoming the more practical and durable option that didn't sacrifice on beauty or detail.
Over the decades, Lincrusta's designs have been used in a wide variety of applications throughout the United Kingdom and all around the world, including on prominent display in royal homes, on the walls of JD Rockefeller's mansion, in The White House – and even aboard the Titanic.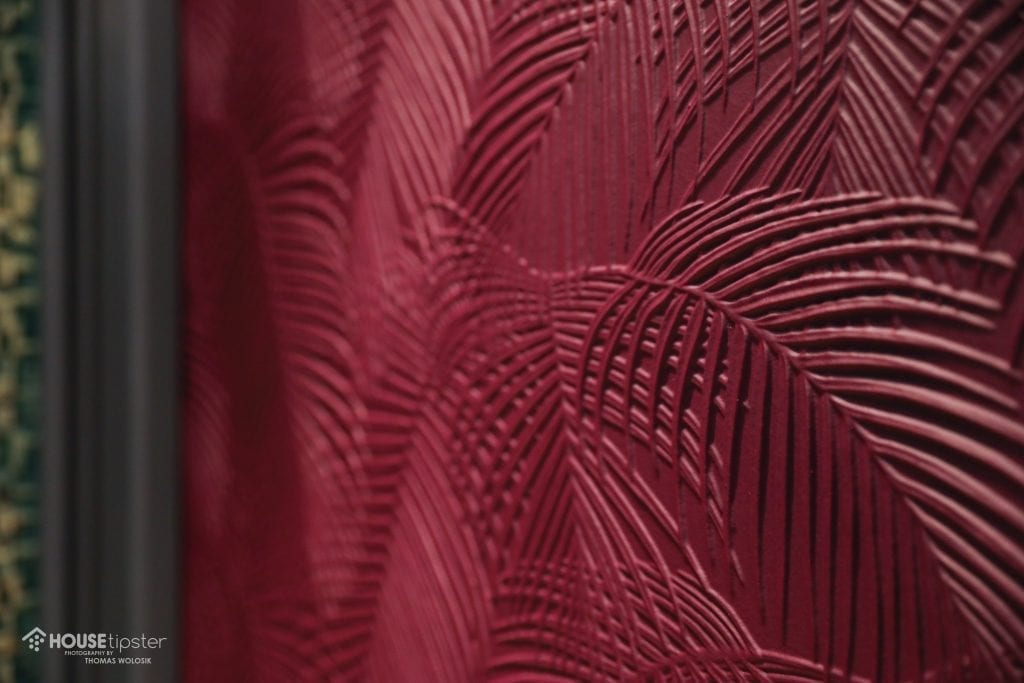 Now, the brand manufactures grand wallcoverings, decorative friezes and borders, dado panels, and more that can fit in with modern and traditional décor.
"We have 40 designs in the collection, and we do [all designing] in-house," O'Kane said about the current offerings, which are popular with homeowners and designers alike. "It's a split between residential and commercial [applications]."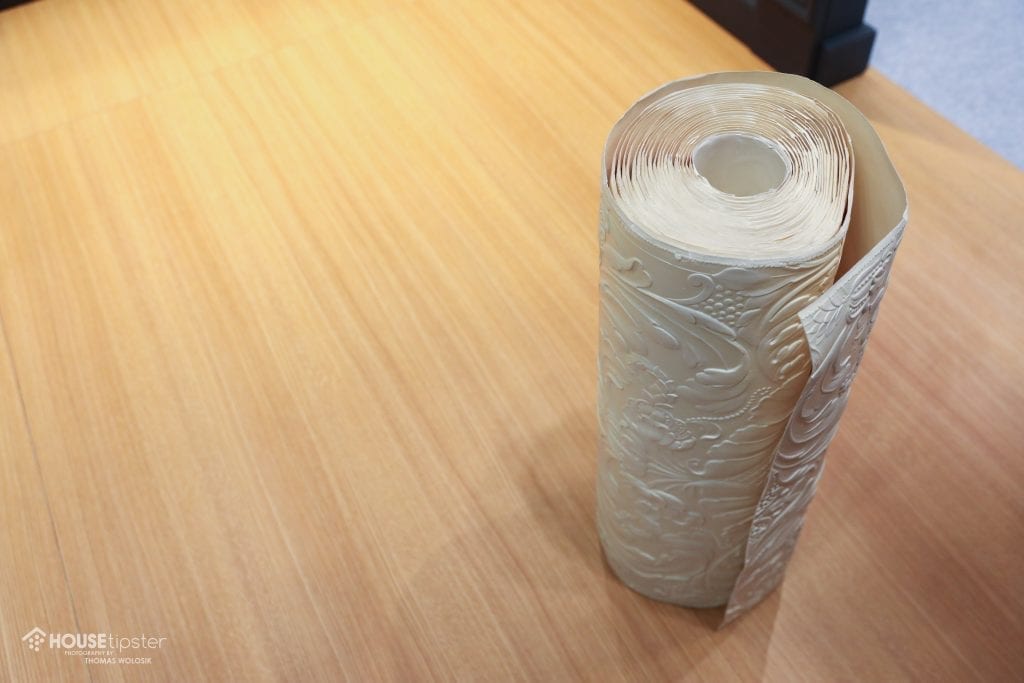 In order to display this artistic work on your walls, first you have to install the covering. Then it is painted over.
"The installation process is not difficult, it's just slightly different from standard wall coverings," O'Kane said. "We do have approved installers who can do that for you, or we have easy-to-follow instructions."