Drew Barrymore has officially entered the home design space. The Hollywood actress' popular Walmart brand, Flower Beauty, has just expanded from its original makeup and skincare beginnings to include a wonderful new collection of furniture, art prints, textiles, and home accessories.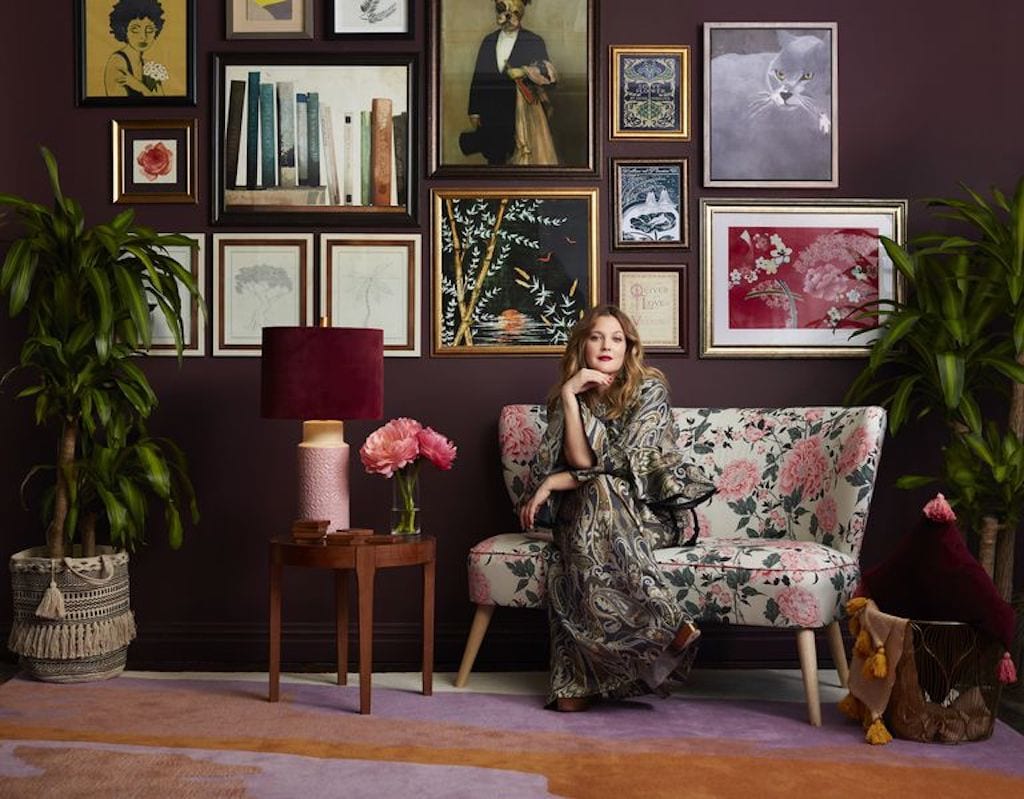 The debut collection consists of over 200 versatile design pieces, all inspired by a Palm Beach, bohemian aesthetic. From smaller pieces like vases, sculptures, and plates, to bigger items like beds, chairs, sofas, rugs, and tables, and everyday storage and lighting essentials, this line has so many options that are easy to mix and match endlessly to suit any home's decor.
"Vibrant, inviting, and full of life, the collection has a get-along philosophy, allowing things to come together in a curated way," a press release described the collection. "Inspired from Drew's travels, as well as familiar places she keeps near to her heart, each piece is a reflection of her taste crafted with attention to detail."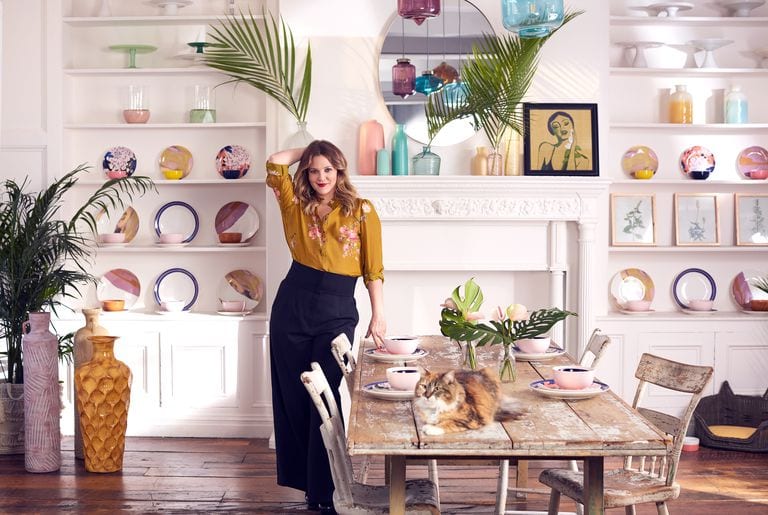 We particularly love Flower Home's Venetian wine glass pendant lights, Palm Springs pink decorative vases, vintage batik shower curtains, printed comforter sets, and decorative throw pillows. But we could easily go on listing must-haves from the vibrant line.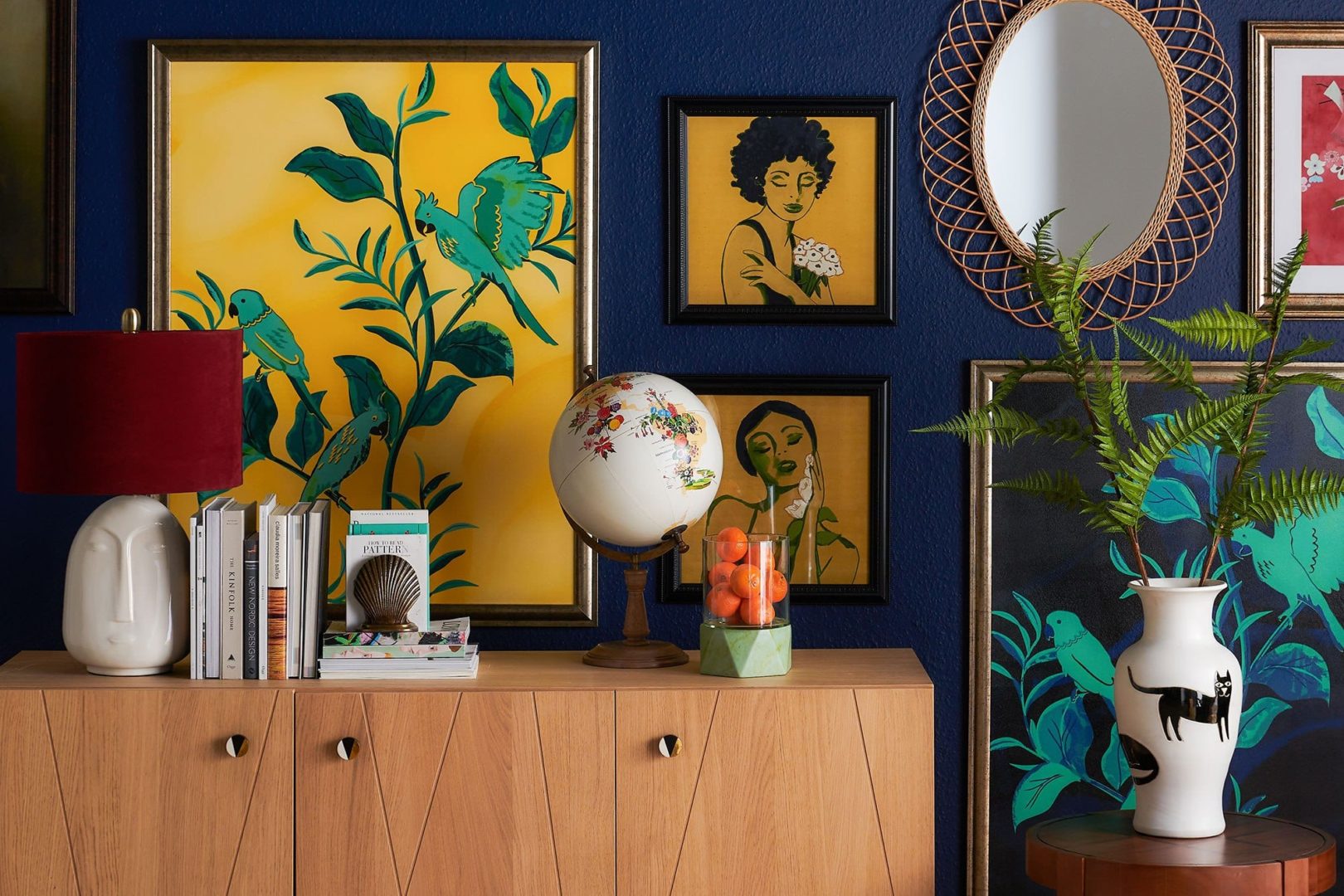 Barrymore said that she found it near impossible to pick a favorite piece from the line, which is extremely representative of her own fun, colorful, boho, and carefree personal style.
"I know it's a cliché to say, but I really do love every piece and that we played with scale," the actress told House Beautiful. "Each style of each leg on each piece of furniture was handpicked so that it would be the right vibe, style, shape against scale. You have to think about every single little detail, and with all of the options… it's limitless!"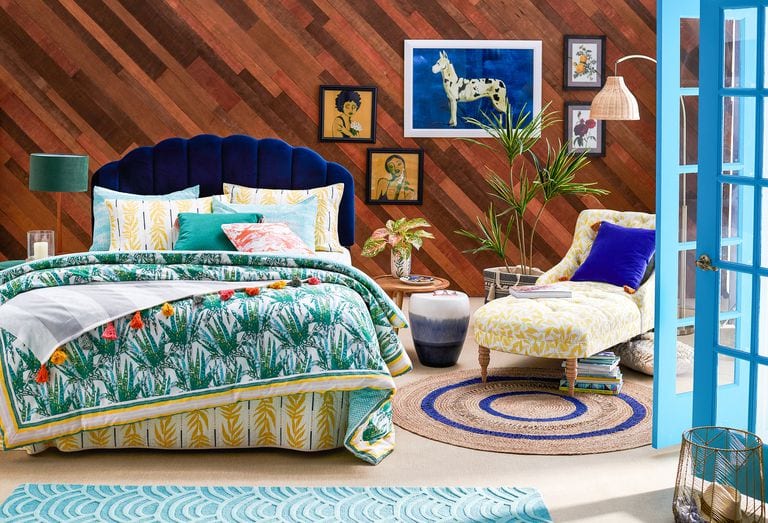 "One of the things I'm most proud of is that every single one is completely our own and original—we created each print that we developed for the line," she added in the publication's interview. "It was a challenge, but then you come across something in your travels or a person you met and say, 'I love this bold painting or vintage scarf, or this color,' and you just start from there."
Items from the Drew Barrymore Flower Home collection range in price from about $18 to $899, and are now available at Walmart, Jet, and Hayneedle.
All images via Flower Home, courtesy of Walmart