If "opulent maximalism" is your cup of tea, look no further than Lillian August's newest product offerings, on display at the 2019 Spring High Point Market in North Carolina.
"We've had so much neutral minimalism [recently]," Lillian explained to House Tipster host and famed designer, Christopher Grubb. "But if you study couture fashion, you know it's about showing off and being textile-driven."
Alongside her only granddaughter, Eliza Rose, Lillian walked Christopher and the rest of the House Tipster Industry team through her elaborate showroom; a space she aptly named La Dolce Vita.
La Dolce Vita has a collected-over-time mentality, where modern touches meet classic structure, creating an utterly timeless aesthetic. Much of the furniture and decor pieces exhibited at this showroom had subtle touches that elevated their sensibility, presenting an overall strong and curated vibe.
There may be no piece more luxurious than the Caesar dining set, where velvets play a significant role. "You have a variation of velvet in eight to 10 different ways, from peacock fabrics to aged-velvet looks," Lillian explained in regard to the chair upholstery and other accents. This "study in opulent velvet," paired with the wood all-custom American-made table, and Noir server, break the symmetry of straight lines and exude femininity.
The Lillian August light coral-meets-dusty rose electric recliner is another bestseller and shows the brand's versatility. "It's a no-nonsense recliner, but with elegance," said Lillian.
Ornate touches, such as gold hardware accents and even art-deco touches keep each piece visually stimulating. There's a lot to discover with each Lillian August piece.
When designing with Lillian August Designs, it's easy to include modern elements with European influences without feeling overdone. Plus, this line's tremendous versatility means furniture owners can feel comfortable collecting pieces over time.
"We wanted to be grand and opulent, and maximalist," Lillian told Christopher. There's no doubt she succeeded.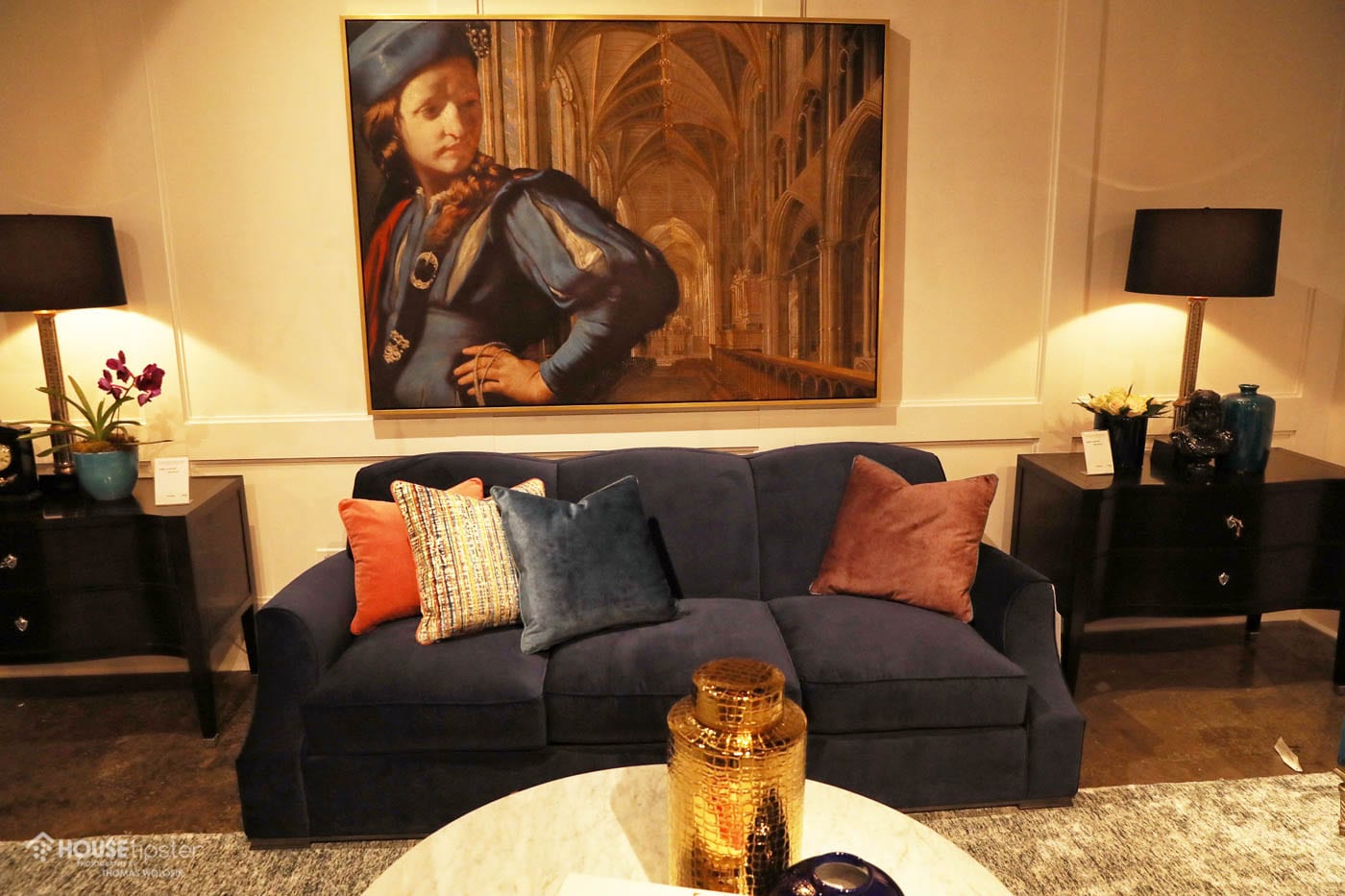 Watch full footage from House Tipster Industry's exclusive interview with Lillian August and Eliza Rose below. And don't forget to stay tuned as House Tipster brings you the latest coverage from High Point Market.