You may have heard about Smeg's home appliance collaboration with Dolce & Gabbana. Several of the brand's one-of-a-kind, hand-painted original products were on display during this season's KBIS & IBS 2019 show in Las Vegas, and they are truly a captivating treat to behold.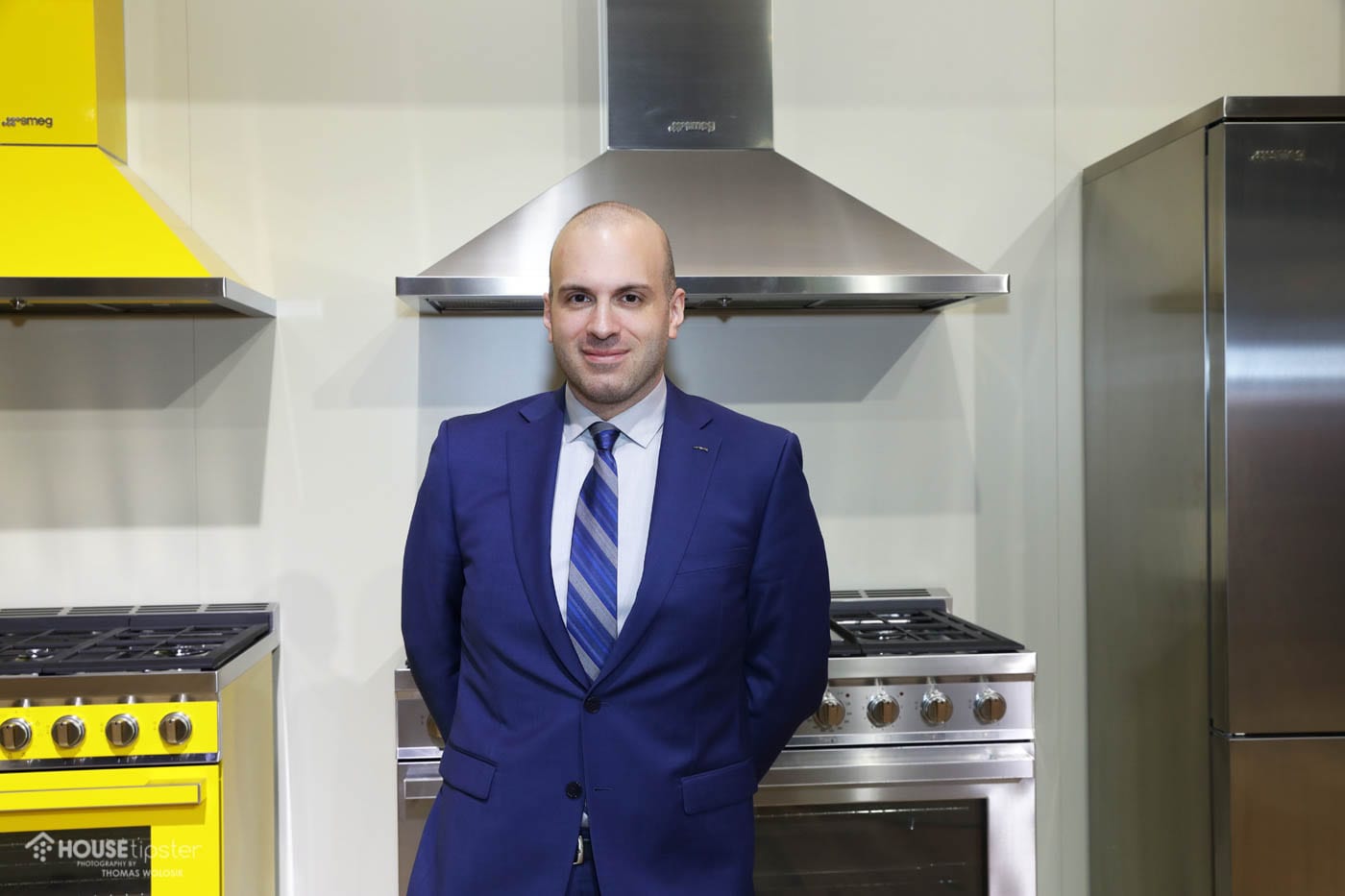 Arch-Interiors designer and House Tipster host Christopher Grubb was live on the scene during this year's Kitchen & Bath Industry Show, and spoke exclusively with Christian Boscherini, the director of marketing for Smeg USA, to get the latest updates.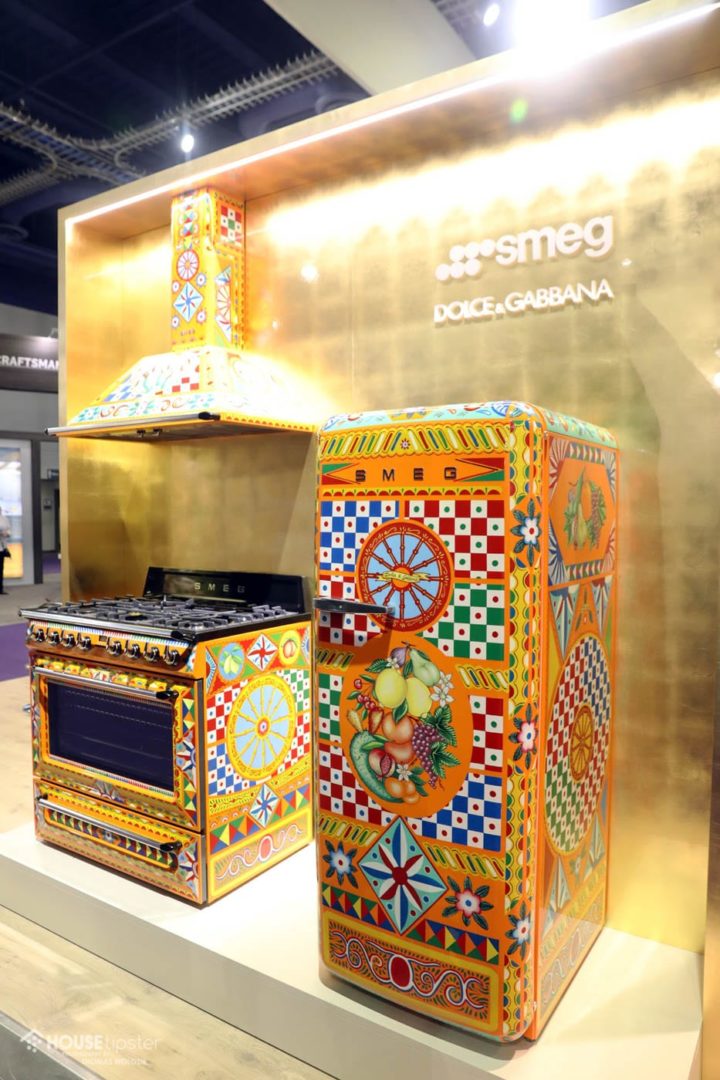 Smeg's fashion-savvy collaboration with the designer label continues to deliver colorful and statement pieces for kitchens. At KBIS 2019, Smeg's space featured a bright orange refrigerator and range stove, painted with the dizzying checker prints and Italian fruit themes famous to the Dolce & Gabbana heritage.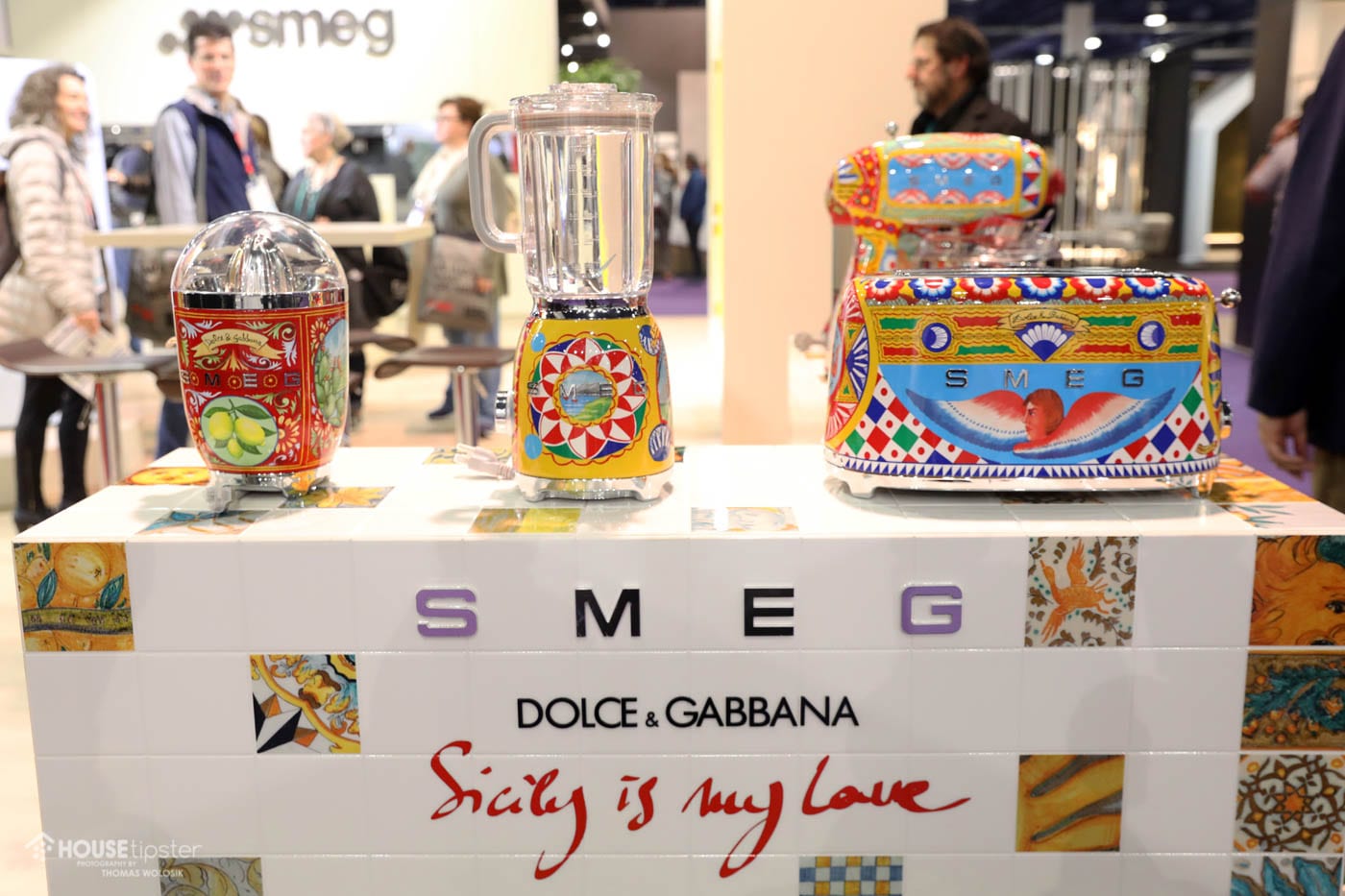 But this year, the appliance manufacturer is making these focal point art pieces more accessible for clients who want a little D&G luxury in unexpected spaces.
"We've moved on from the original project  we had with them to actually doing a mass-reproduction of one of these fridges, so that somebody who doesn't have $50,000 can actually buy one," Boscherini explained. "We anticipate [launching the new version] by the middle of the year, for around $8,000."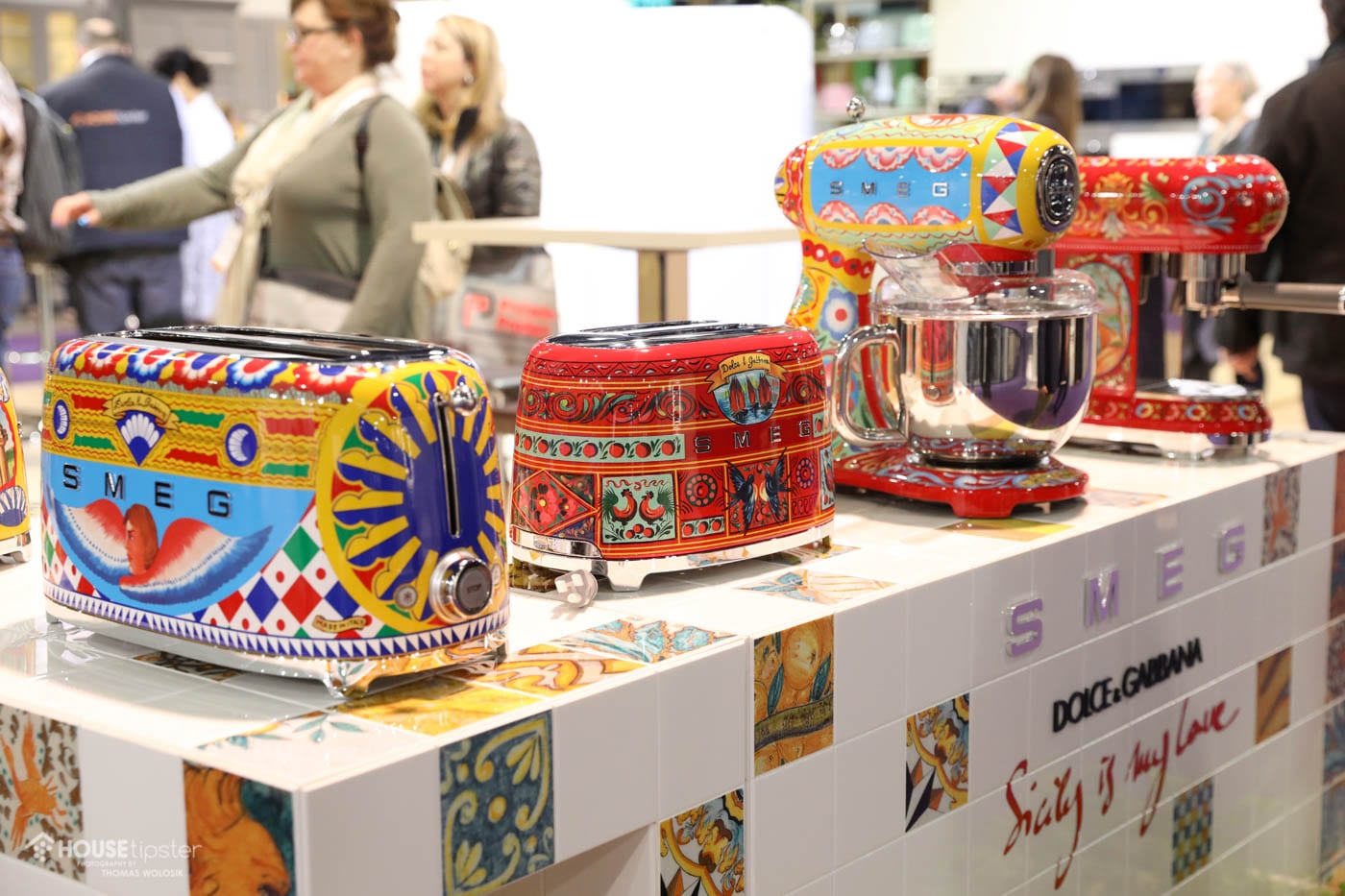 The collection also consists of an array of Dolce & Gabbana printed Smeg toasters, blenders, juicers, and more – at a substantially lower, yet still top-of-the-line luxury, price point.
"The small appliances are exclusive to Williams Sonoma and Neiman Marcus in the United States," Boscherini said.
Many of these pieces can already be shopped now, with an espresso machine just-launched in timing with the show, and a stand mixer, four-slice toaster, and drip coffee machine, and slow juicer coming later in 2019.
Dolce & Gabbana and Smeg make for a great blend, as they are both Italian companies with a special interest in delivering the best quality products inspired by creative designs.
"Smeg is third generation family ownership: it was founded in 1948 and has been in the same family ever since," Boscherini said. "The family in question, the Bertazonnis, were blacksmiths going back to the High Middle Ages, basically. They started out [in metal.]"
To experience more of the Smeg pieces for yourself, make sure to check out the exclusive House Tipster Industry LIVE episode we filmed with Christian Boscherini at KBIS 2019. Press play on the Facebook video below to get started.