Dune, a ceramics brand based out of Spain, showcased a new line of porcelain stoneware tiles at Coverings 2021.
The range, called the Berlin Collection, features concrete-style ceramic tiles in a variety of sizes and colors. The collection features both plain slabs as well as patterned designs.
One design, Bambu, follows the current biophilic decorative trend with a plant-focal point as well as soft blue and green watercolor staining.
Lucciola, a decorative element originally in the Tarantela range, features four reliefs that mimic the shape of hydraulic tiles. This design is available in six colors: Bone, Vanilla, Mint and Blue, Bronze, and Yeso. 
The brand also displayed Calacatta marble tiles featuring elegant grey veins on a white background. At 90 x 90 cm in size, the tile is perfect as flooring. The brand has new Superwhite floor tile, that comes in both a polished and brushed finish.
Other standouts include Cremabella, a marble material, with understated and elegant tones, as well as Crackle, a small format tile designed in the shape of a double-pointed arrow. Lastly, the Leonardo range, which features ceramic tile imitating the look of natural stone, was out on display.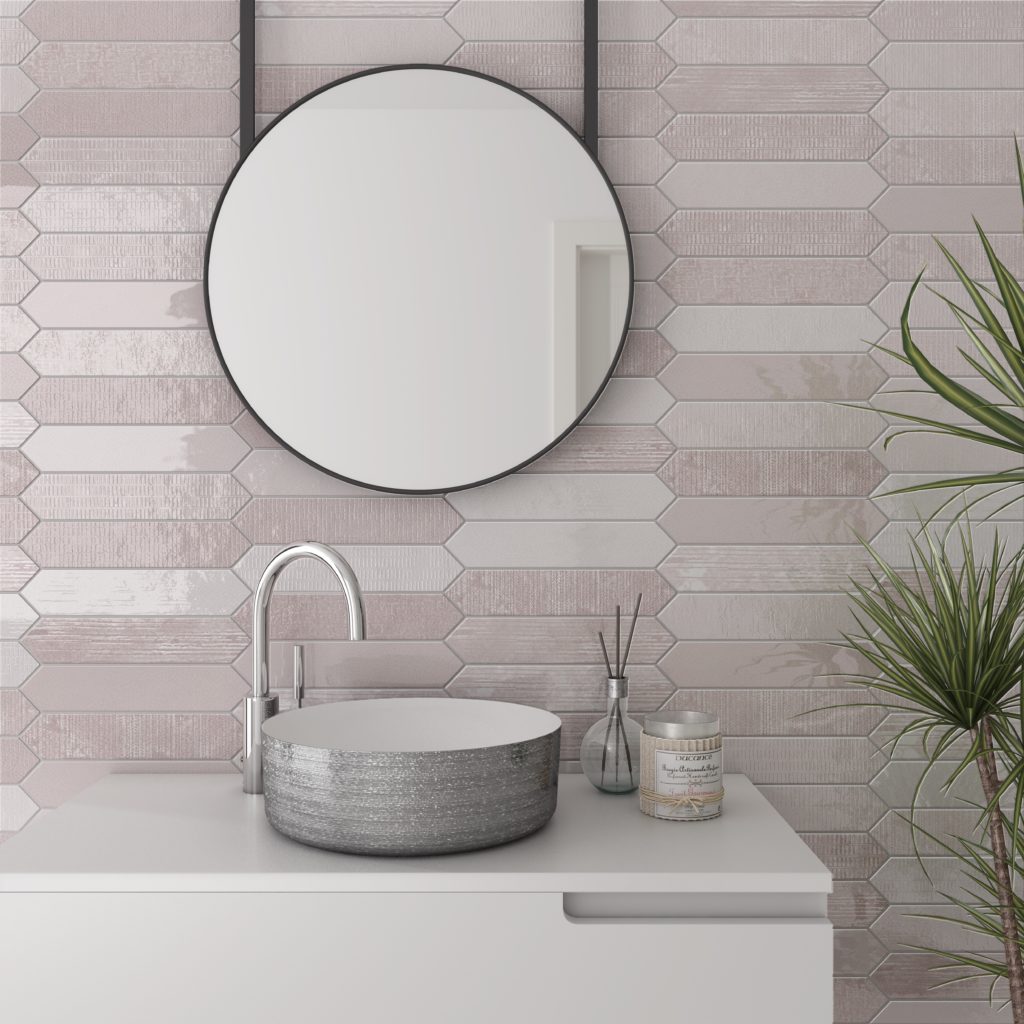 Dune was founded in 1993, with a main office located in Spain. The exhibitor showcased at Coverings 2021 under the Tile of Spain pavilion. 
Tile of Spain is an international brand representing 125 ceramic tile manufacturers who belong to the Spanish Ceramic Tile Manufactuerer's Association (ASCER). 
The Tile of Spain is one of five sponsors of Coverings 2021. The other sponsors include Tile Council of North America (TCNA), National Tile Contractors Association (NCTA), and Ceramic Tile Distributors Association (CTDA). 
Coverings is the largest ceramic tile and natural stone trade fair and conference in North America. This year's event was held from July 7 to July 9 in Orlando, Florida.