The most colorful and art-filled space in the newly-unveiled 2019 Hampton Designer Showhouse is surely the "Mosaic Lounge," a room by Pittsburgh-based interior designer Betsy Wentz. The Studio B owner is showcasing her love of vibrant colors in the new Southampton, NY location.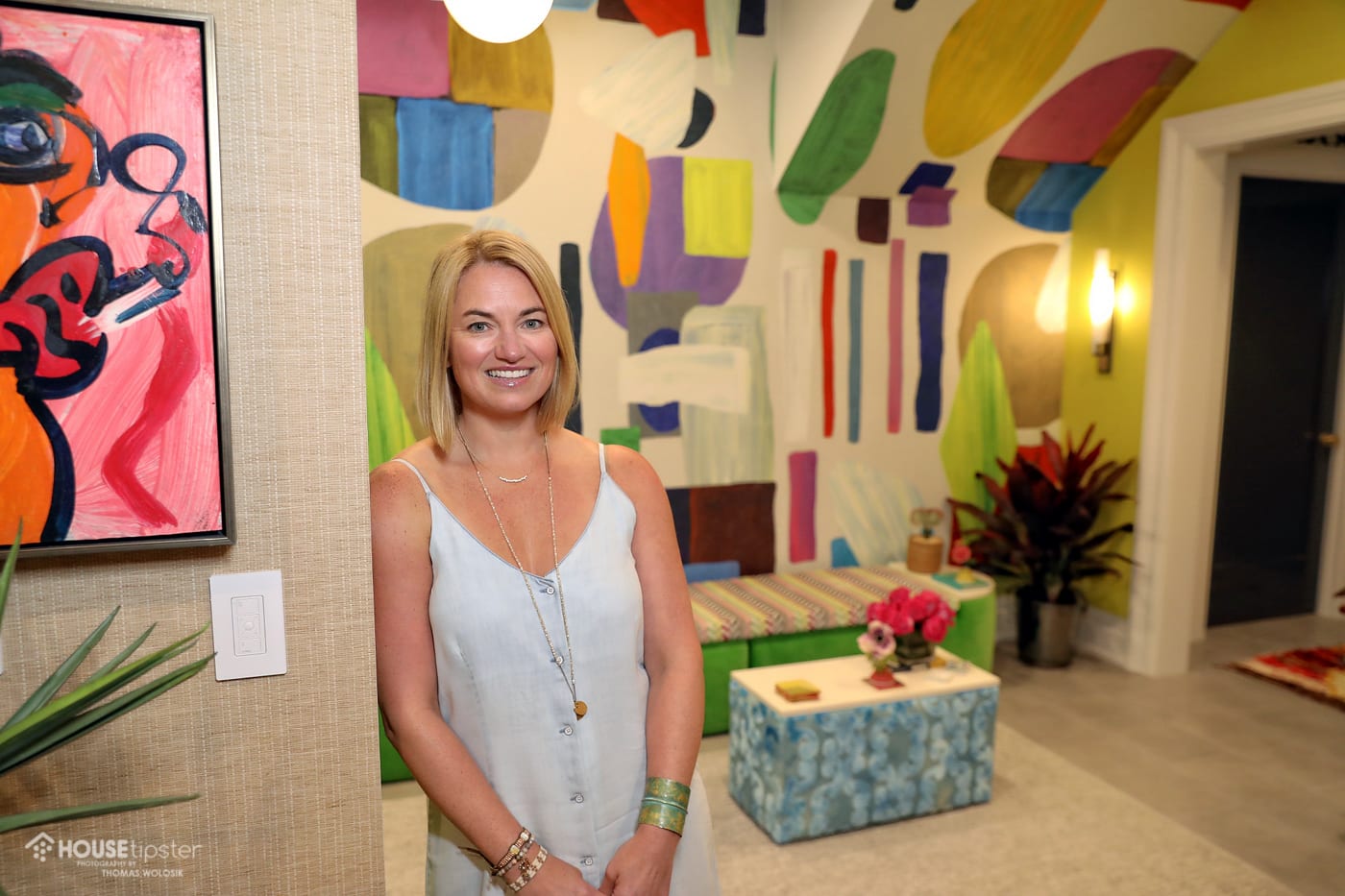 For this year's show house, a charity event raising funds for Stony Brook Southampton Hospital, Wentz wanted to bring together striking patterns, modern art, and retro 1970s tequila lounge references.
"The lounge is a color story running from left to right, and it includes some of my favorite artists today," Wentz shared in her show notes. "It's inviting and has a slow reveal. I designed the space, in part, with my mother in mind. I can see her taking a seat on the custom low slung sofa and enjoying a cocktail."
Lemon, lime, grapefruit, and orange are predominant hues featured in this space, and the fruits themselves are seen in fabric, accessories, and more. We particularly love a whimsical wall art installation that features gilded orange peels, created by Sara Bumgardner, set against a reverse ombré green-to-yellow wallpaper.
The House Tipster Industry team was able to speak exclusively with the designer at a special show house press preview unveiling event, where she explained more about how her citrus color-themed seating area and bar came to life.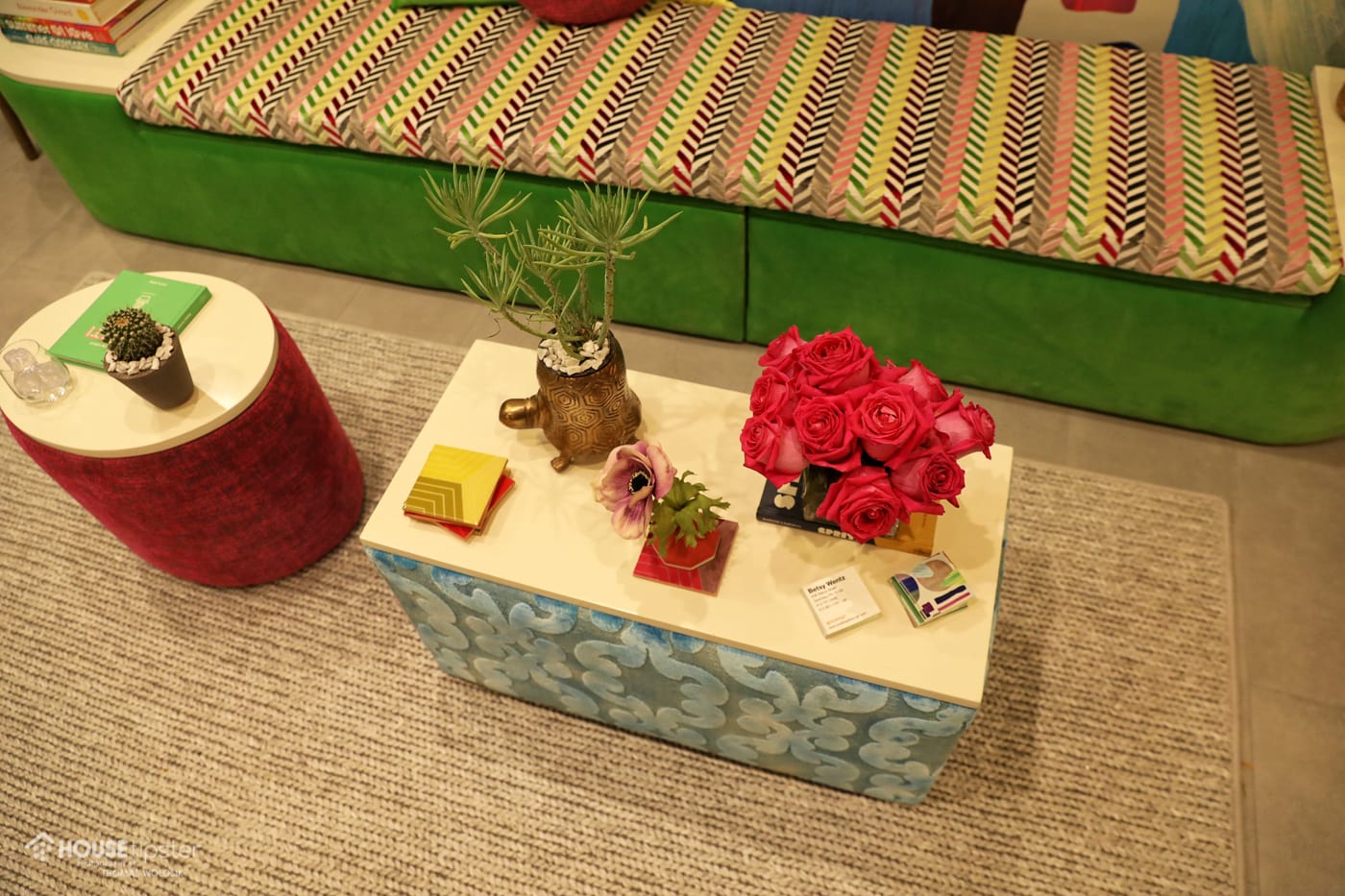 "I am a 1970s baby, and this [room] reminds me of my mom: she loves color and pattern, and so do I," Wentz said. "The highlight of the space is a special digital mural that was made especially for this space, along with the Santom furniture that is covered with Osbourne & Little fabrics."
To decorate her lively Hampton Designer Showhouse room, Wentz worked with many wonderful artists, brands, and vendors, including Andreu World, Jowdy Studio, Christian LaCroix for Designers Guild, Yellow Pop, Westfall & Kitson, Urban Electric Co., Stark Carpet, Schumacher, Sara Bumgardner, Rug & Kilim, Marders, Mia Tarducci Studios, Jakob Schlaepfer through Lucas Alexander Collection, Matthew Williamson for Osbourne & Little, and Jason LaViere for Santom Upholstery.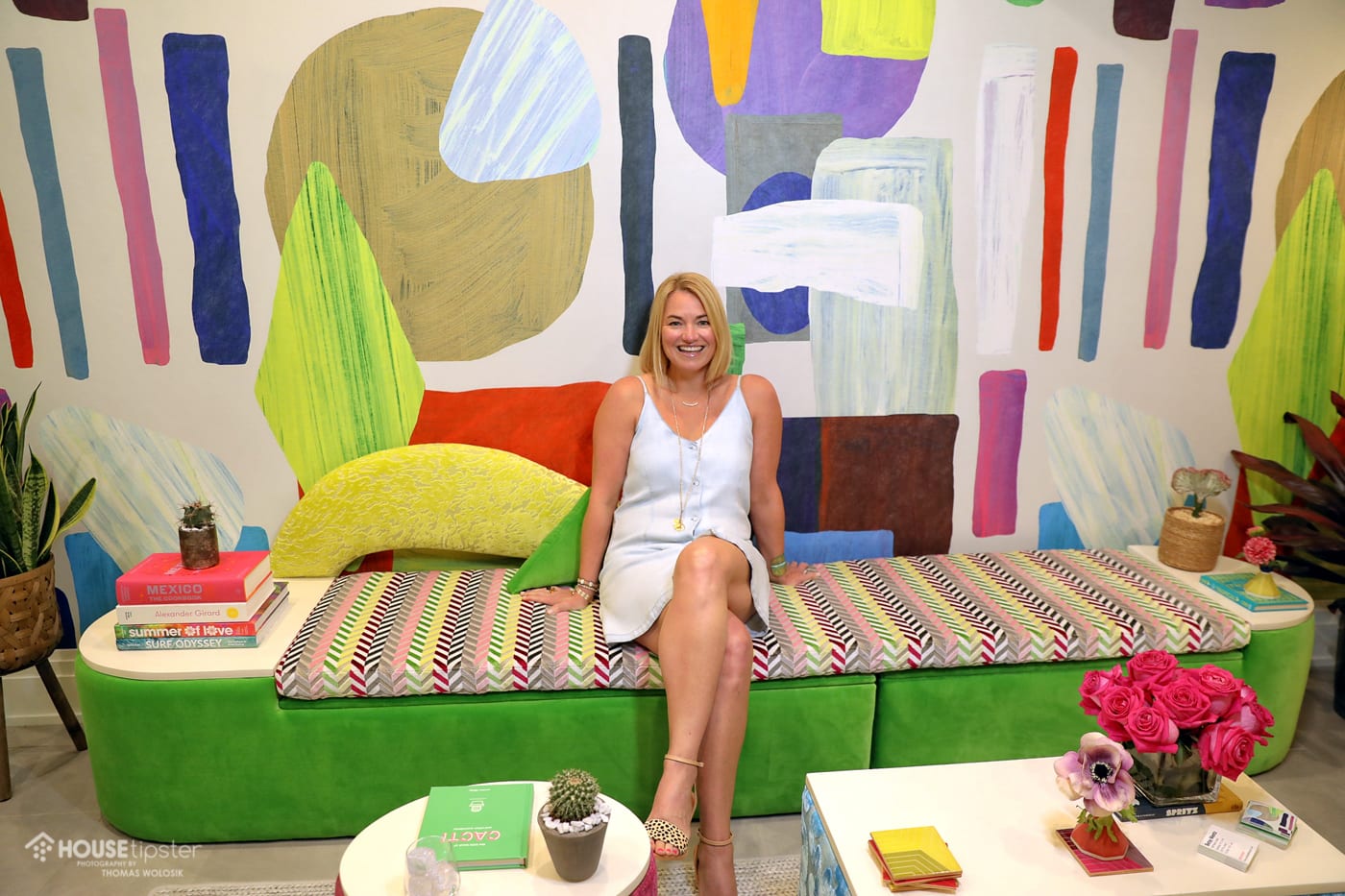 To take a virtual tour around Betsy Wentz's lounge room, and to hear more about the specific custom-made trinkets throughout the space, be sure to check out our exclusive video interview guided by the designer below.
Stay tuned for more designer spotlights and exclusive interviews from the 2019 Hampton Designer Showhouse, coming soon to House Tipster Industry. To take a sneak peek into the whole home, be sure to catch up with our introductory video here.