The team behind Ciuffo Cabinetry made a wonderful design contribution to the 2019 Hampton Designer Showhouse. The New York-based kitchen and millwork company lent its high-quality products to several rooms within the charity show, and completed its own main feature kitchen design on top of that!
The House Tipster Industry team was able to speak exclusively with Ciuffo Cabinetry's Executive Vice President, Joseph Ciuffo, at a special show house press preview unveiling event, benefiting Stony Brook Southampton Hospital. There, he detailed all of the brand's pieces on display this season.
"This year, we designed multiple spaces all throughout the house," Ciuffo said. "For example, our vanities are in a room by Keith Baltimore from Baltimore Design Group. We designed and fabricated the kitchen, eight vanities, a laundry room, a bar in the basement, and the first- and second-floor Master closets."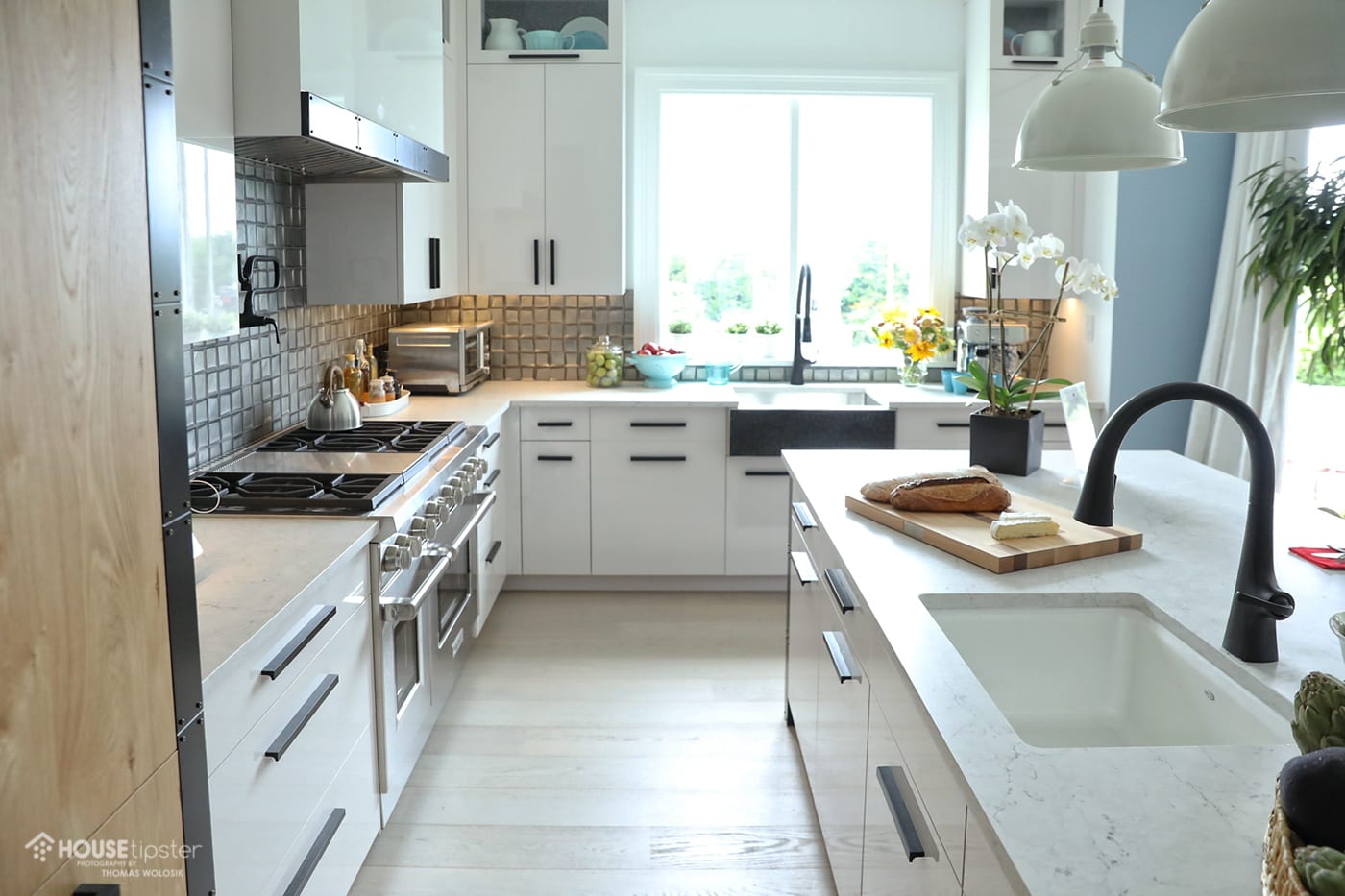 As for the standout Ciuffo feature, the home's state-of-the-art kitchen, there are fantastic details and luxurious finishes everywhere you look.
"We decided to go with a contemporary suburban loft space," Ciuffo said of the kitchen's inspiration. "We mixed a white painted gloss cabinetry, a natural oak finish on the appliance panels, and we used a special metallic paint to simulate metal surrounds with fasteners as well."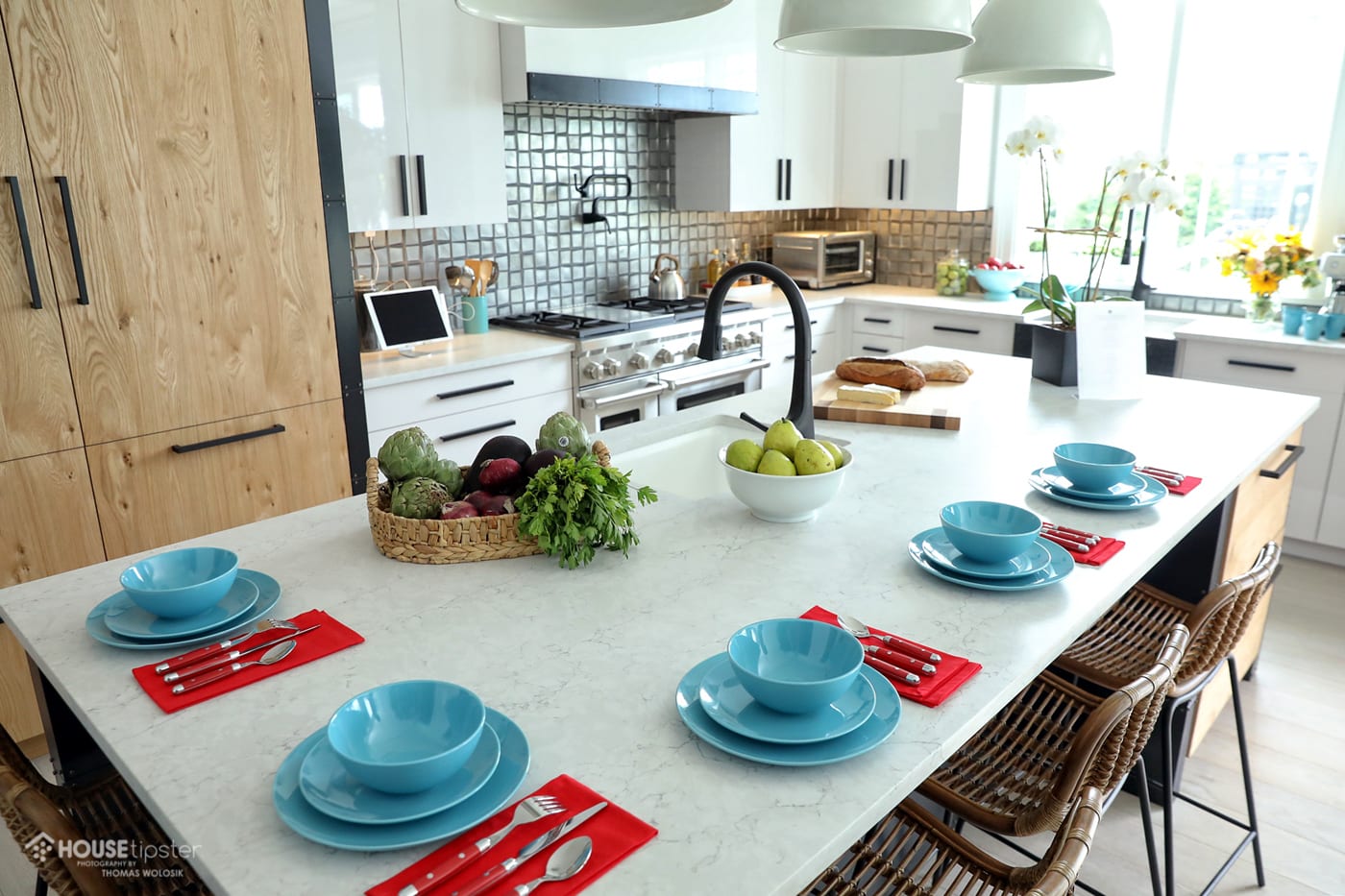 "We also designed and fabricated the custom hood that we put the metallic paint on, with the fasteners," he added. "We felt it really accentuated the backsplash from Crossville, as well as the pot-filler from Kohler. We also used their farm sink this year, as well as their new faucets.
In addition to their own product designs, the Ciuffo Cabinetry team also credits Atlas Homewares, Breville, Wolf, Vertical Spice, Circa Lighting, Cove, Chemetal, Cosentino, Top Knobs, Crossville Tile, Sirca, Sub-Zero, Silestone, Docking Drawer, Gemini Industries Inc., Hafele, Kallista, Kohler Co., Robert's Plywood, and Palacek for their support in creating the show house's kitchen.
"The house really came together beautifully," Ciuffo said. "[We enjoyed] participating with all the designers, and we're excited to share in the experience with everybody."
To hear more about the show house kitchen and see more of Ciuffo Cabinetry's design contributions, be sure to check out our exclusive video interview with Joseph Ciuffo below.
Stay tuned in the coming days to see more designer spotlights and exclusive interviews from the 2019 Hampton Designer Showhouse, all on House Tipster Industry. To take a sneak peek into the whole home, be sure to catch up with our introductory video here.