The floor of the LA Convention Center at the Dwell om design event was electrified by the energy and innovation of 200+ vendors. Amid all the excitement, there was a vendor that completely enthralled us with their product: Hansgrohe.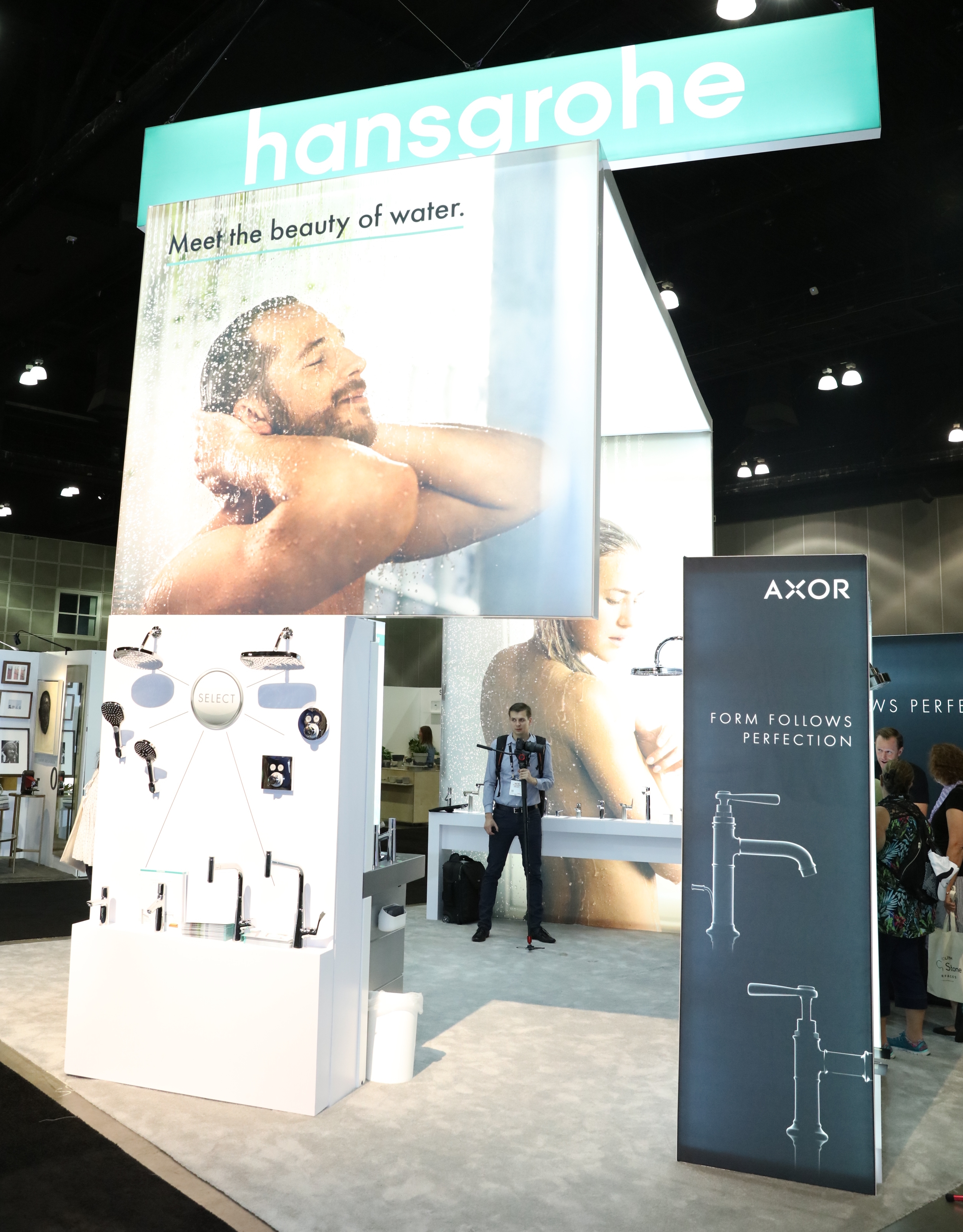 Why Hansgrohe? Maybe it's their user-friendly shower fittings. Or is it their ceramic disk technology? No, it must be those stunning designer collaborations. Any way you cut it, Hansgrohe has mastered the art (and technology) of bathroom and kitchen fixtures — and we're sold!
Mathew Young, US-based Sales Director for Hansgrohe, spoke to our team from House Tipster at length about the amazing innovations his company has had their hands in over the years. In fact, this 116-year-old company is consistently pushing the envelope, combining the function of kitchen and bath faucets with designer-infused styles.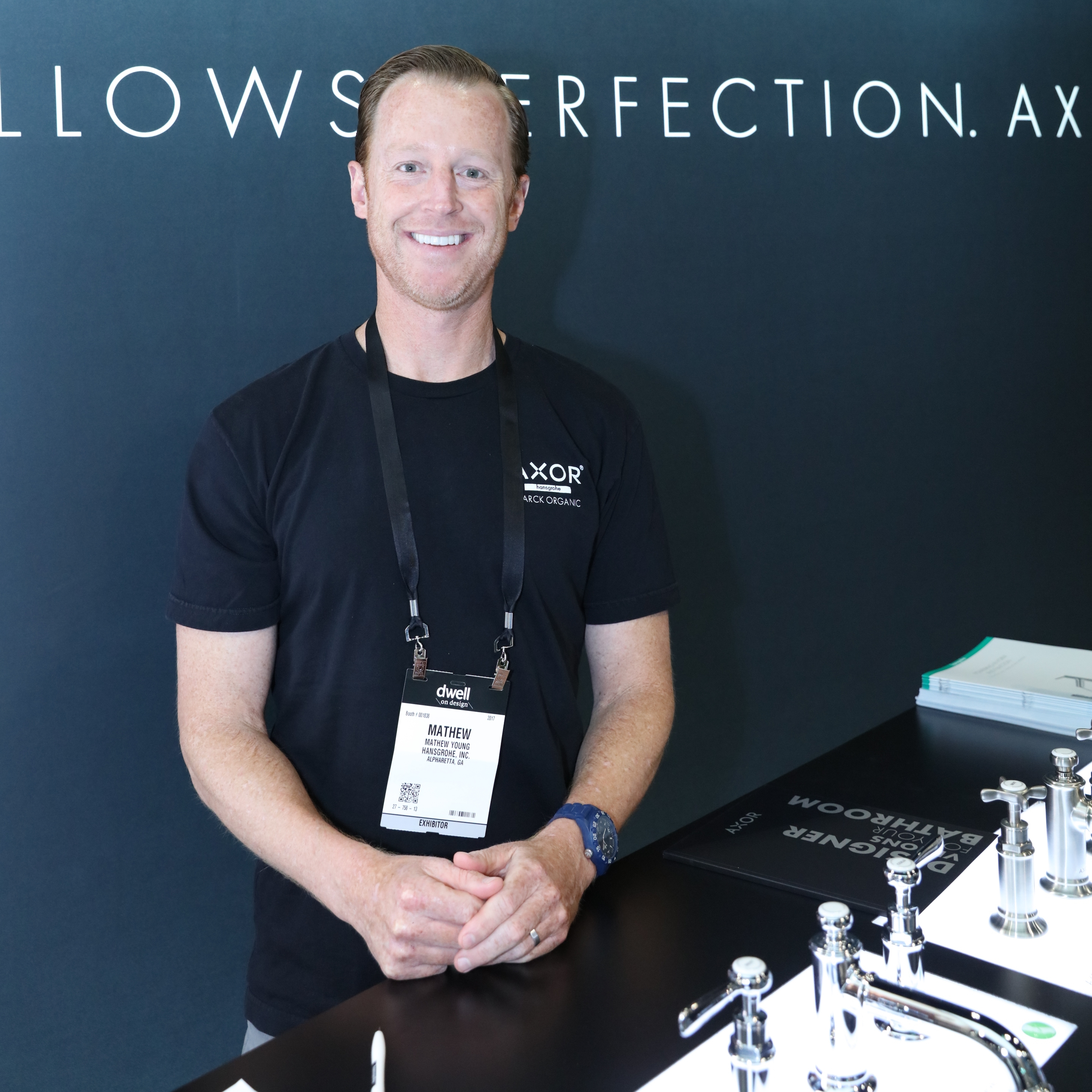 If modern designs with a European influence sounds like your cup of tea, then look into Hansgrohe for your fixture needs. Here's why:
A Company with History
Deep in the heart of Germany's mountainous Black Forest are several manufacturing facilities that export throughout the world. One of those companies is Hansgrohe, named after (you guessed it) Hans Grohe, the founder of this international business.
Over the years, Hansgrohe has transformed from a simple metal presser to the premier producer of decorative bathroom and kitchen fixtures.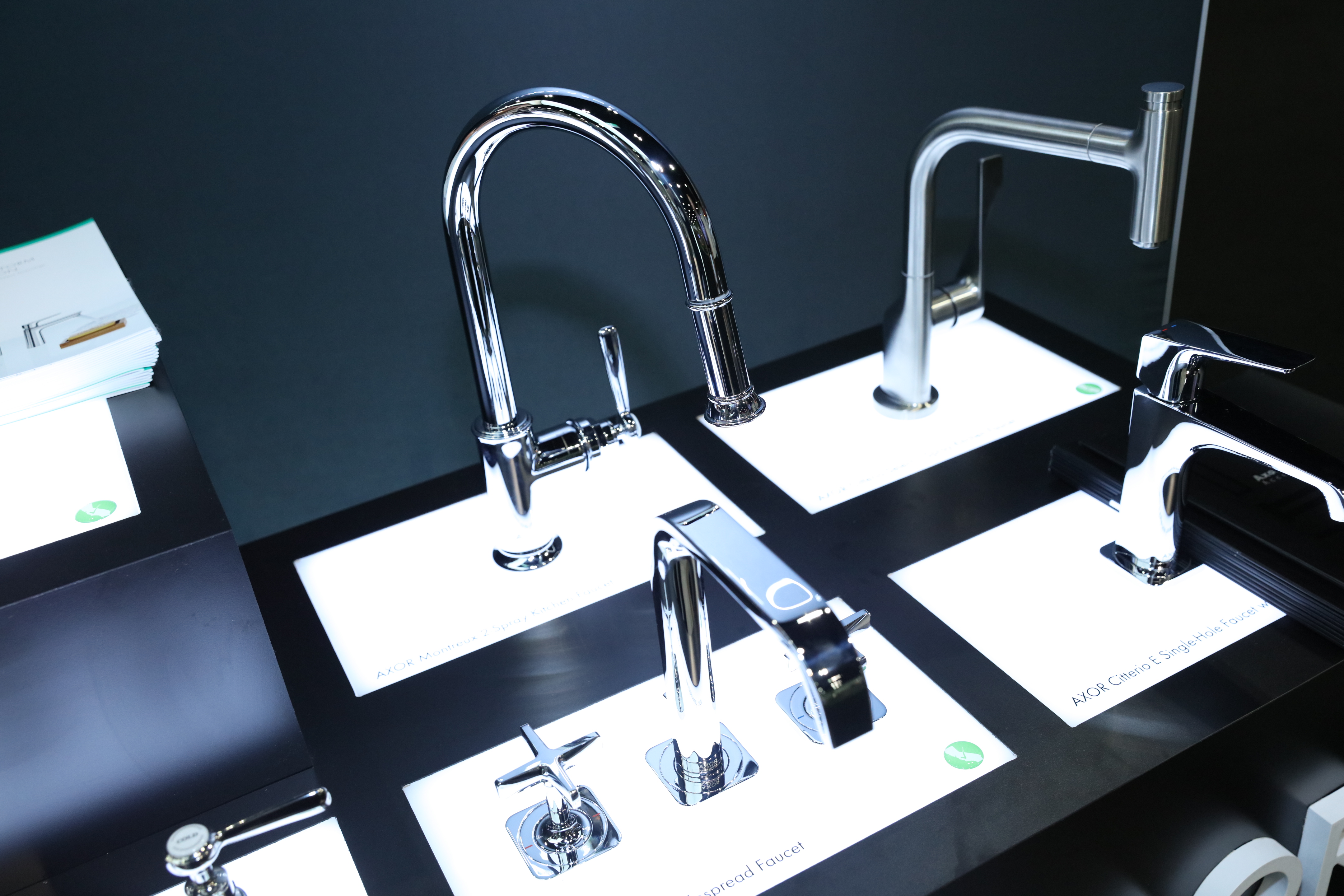 Although they design and manufacture most products in Schiltach, Germany, some sold under the brand names hansgrohe and AXOR in the United States are assembled in a plant outside of Alpharetta, Georgia.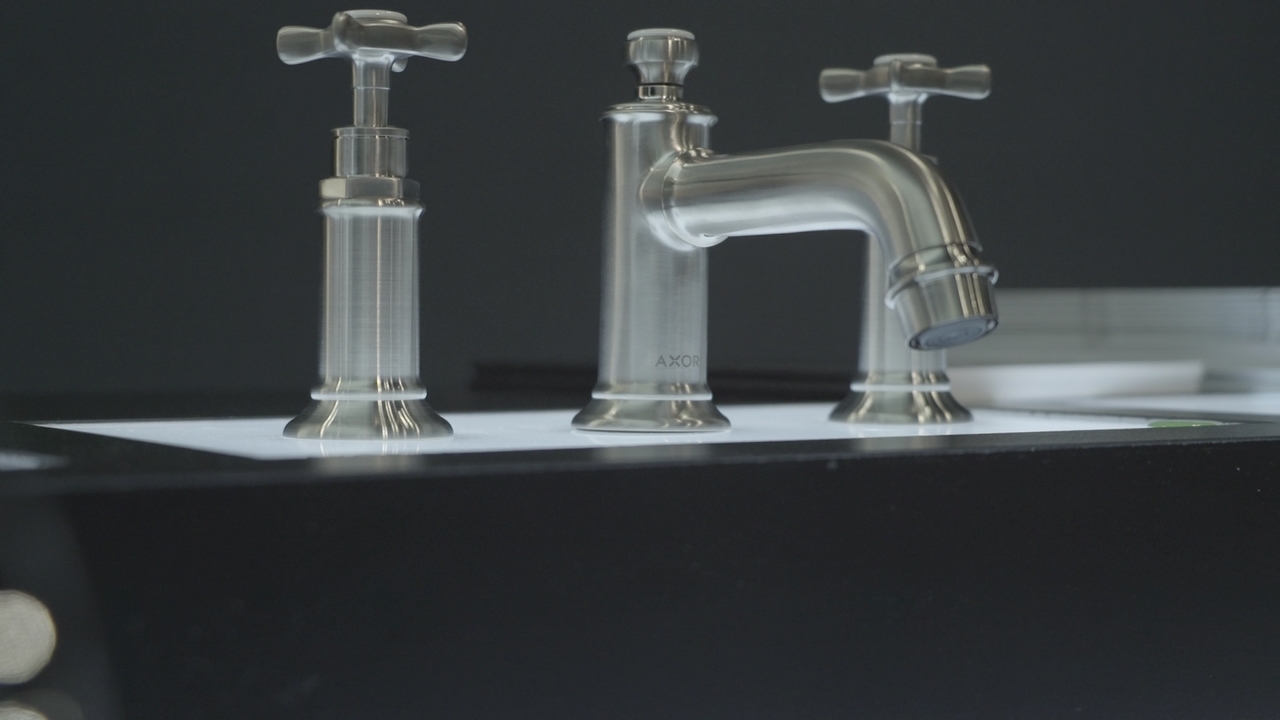 Ever-Evolving Designs and Technologies
"We're very good at evolving technology and delivering water."
Today, Hansgrohe owns over 2,000 technology-based patents, which speaks volumes about where they focus their efforts. Every day, engineers and developers work to enhance the product lines to meet the water needs of consumers worldwide.
Have you ever dreamed of experiencing the perfect water pressure combined with your ideal shower temperature from a simple touch of a button? Well, that's one of the technologies we were fortunate enough to take a look at during Dwell on Design.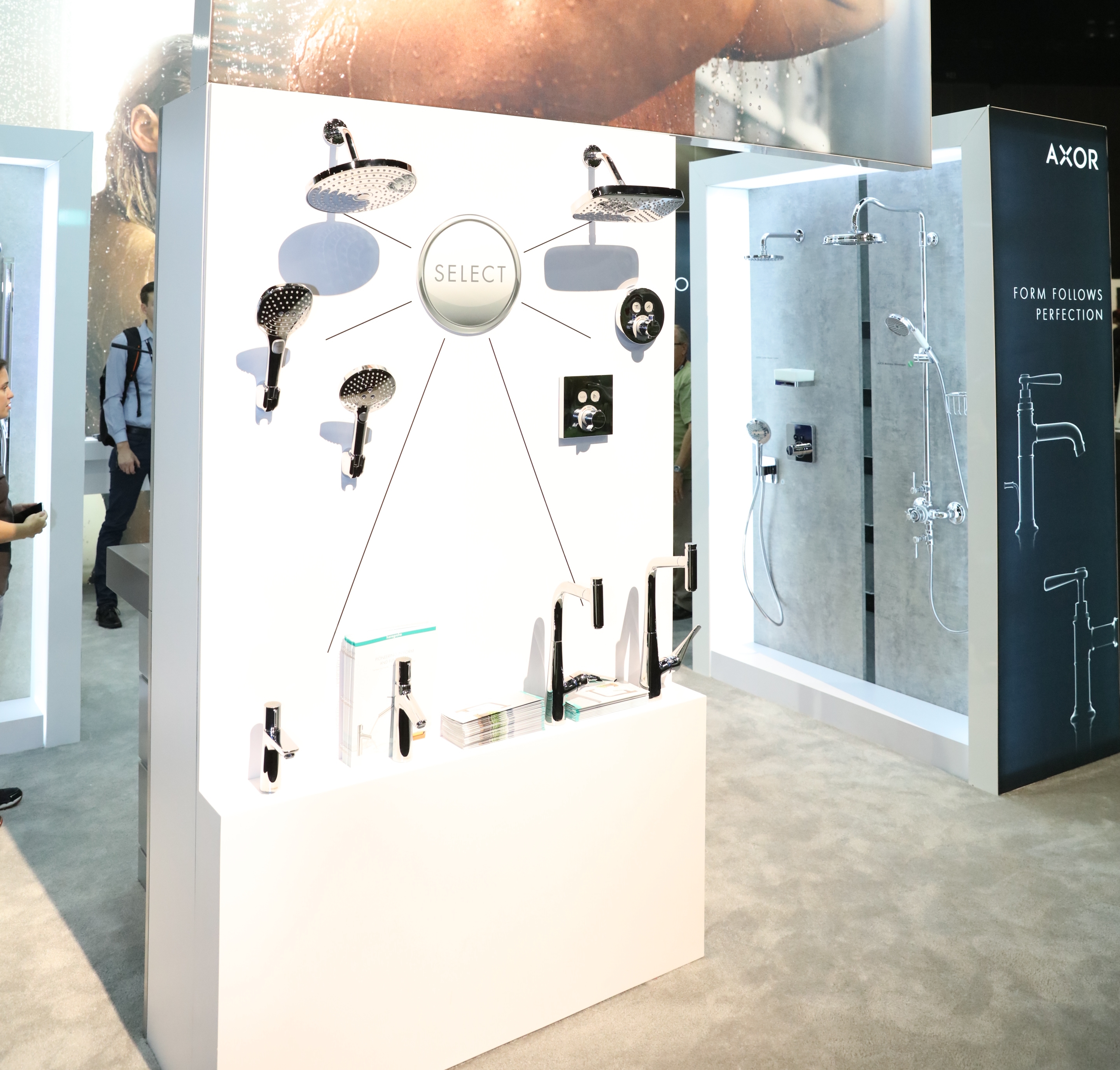 According to Mathew, "Here at Dwell on Design, we're focusing on our newest line of Select Technology. [This includes] shower heads, shower trim, faucets, and even kitchen faucets. We can do a complete suite of shower products with [it]."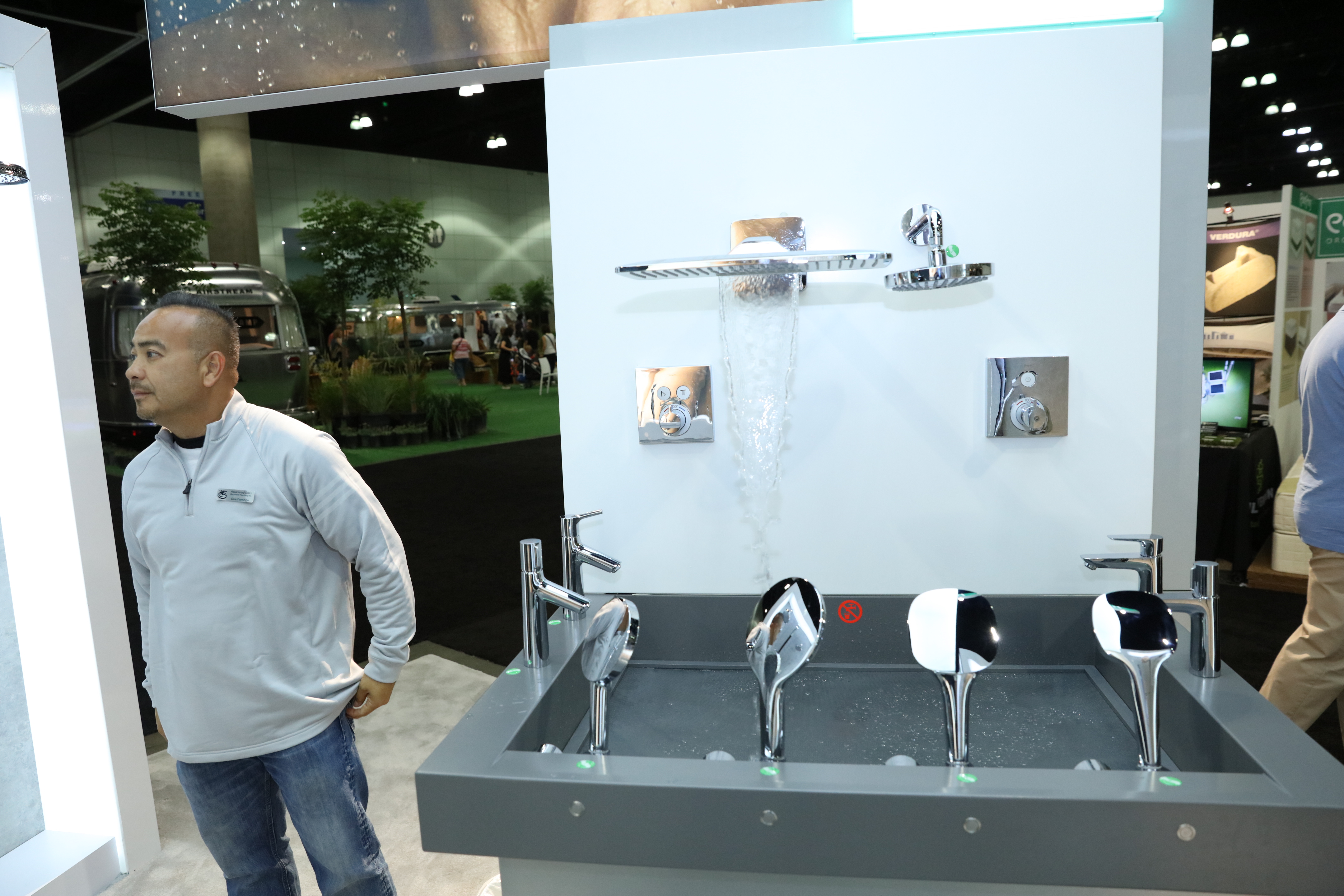 In addition to functionality, the company is also focused on making their products attractive to homeowners interested in modern design elements. According to Mathew, Hansgrohe frequently collaborates with world-renowned designers for their premier AXOR brand, including well-known names like Patricia Urquiola and Jean-Marie Massaud. These partnerships aren't only good for the homeowner. Designers also benefit because they're able to envision and bring to life products they've only dreamed about using.
Water = Regulations (and They've Got That Covered)
Governments around the world regulate water flow. Here in the US, arid states like California and Colorado rely on strict regulations to keep water usage at bay — and Hansgrohe has stepped up to the challenge. In the US alone, the company has created hundreds of products that are compliant with the strictest water requirements.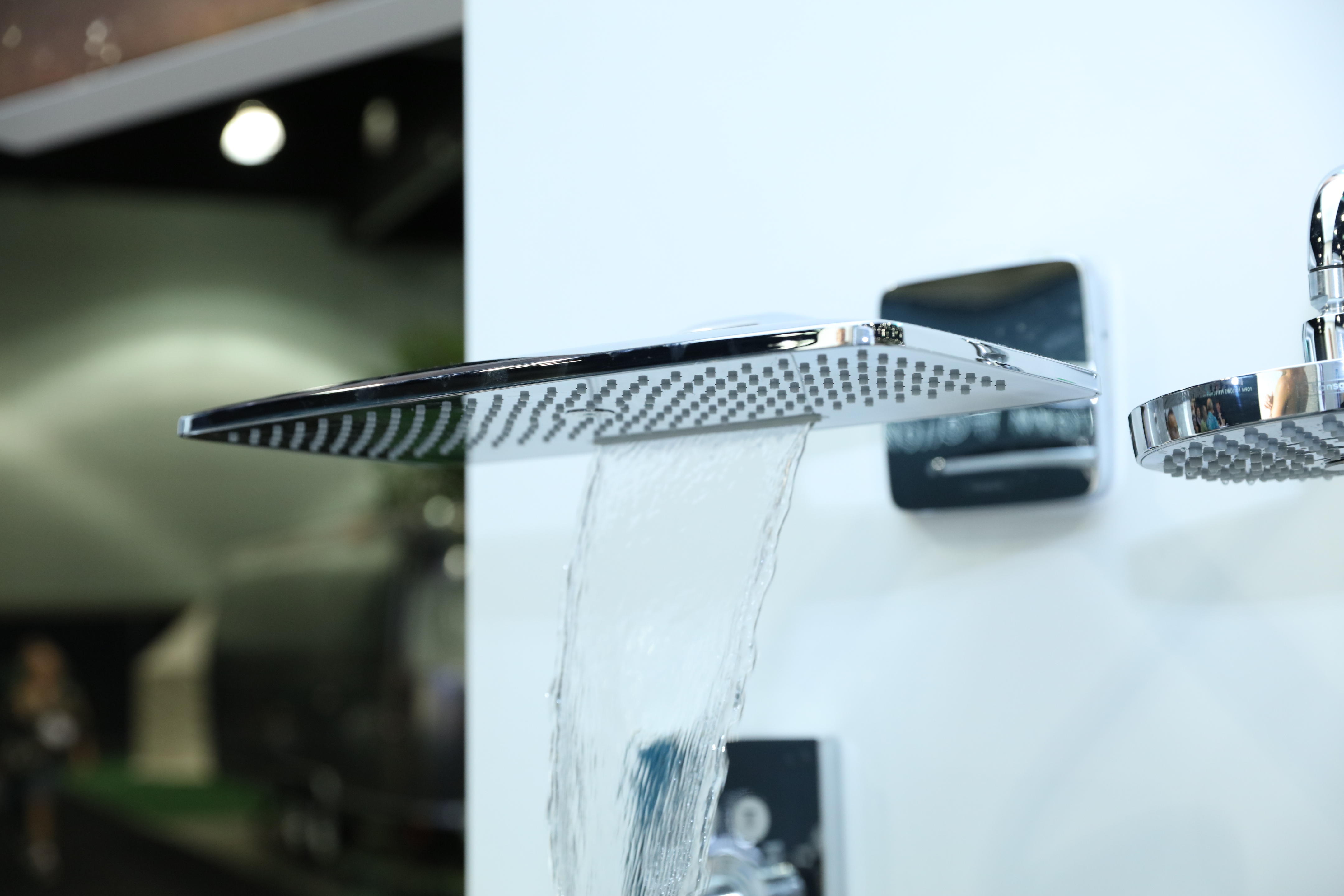 So you can rest assured that your fixtures are up to code and appropriate for your geographic location. Phew!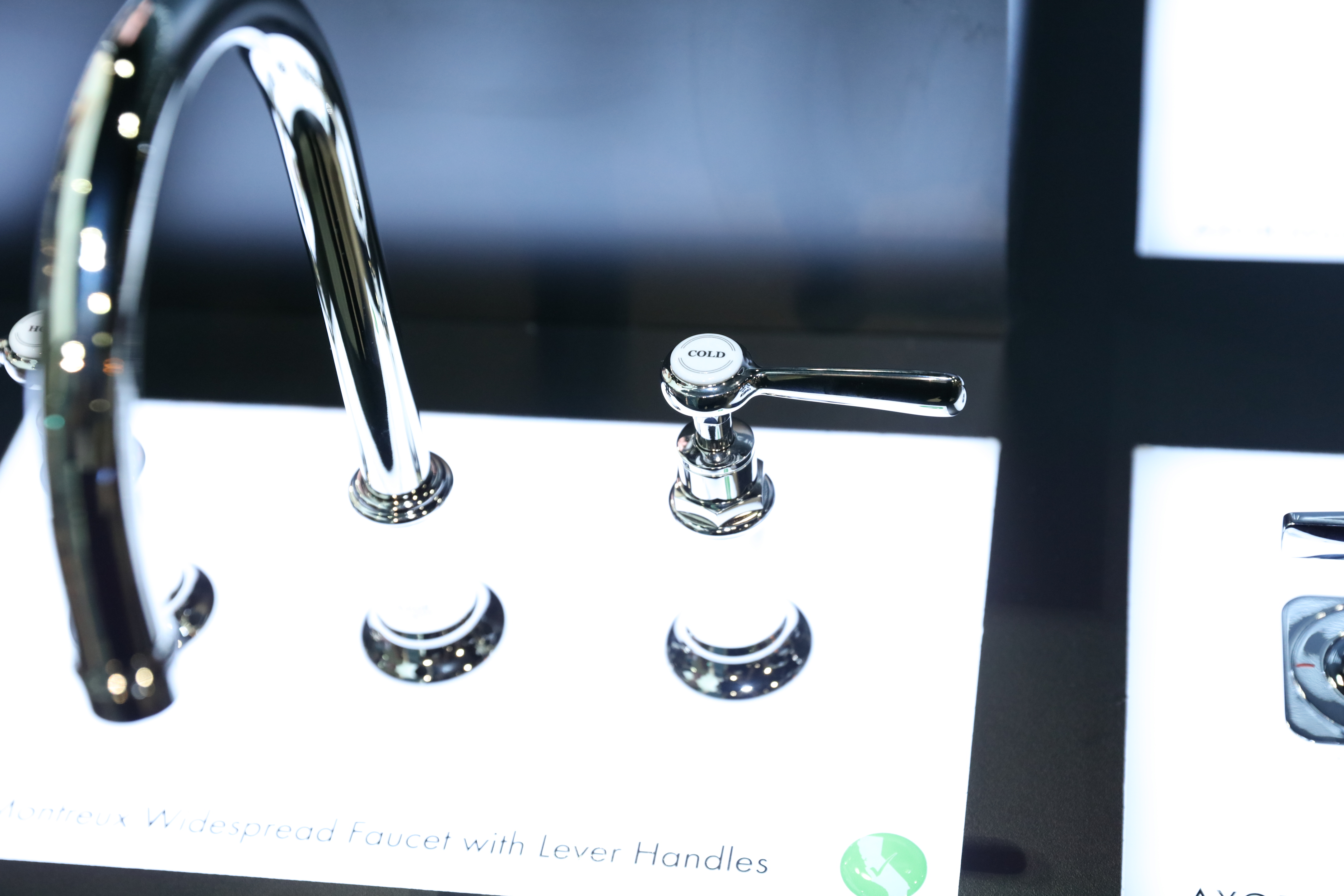 Dwell & Beyond
"We're into modern in design, [so] the California, Miami and New York markets are the biggest in the country for us. But we deliver these modern designs to all markets in the US, Europe and more." — Mathew Young
Moving forward, Hansgrohe plans to grow their distribution base here in the United States. While it's easy to focus on the stronghold markets where homeowners tend to choose contemporary designs over traditional ones, there's more work to be done to get their products into the hands of consumers across the country.
Regarding new technology, rest assured that Hansgrohe is continuing to innovate and expand. Recently, they introduced AXOR FinishPlus, which enables a customer to choose any finish they want. It's the perfect way to increase options and thus, best meet consumer demand.
So, if you're looking to get rid of your circular shower head and replace it with a square face and still maintain a variety of pressure cycles, or if you're dying to get your hands on a kitchen faucet that you can turn on and off with the push of a button, then don't think twice about checking out Hansgrohe.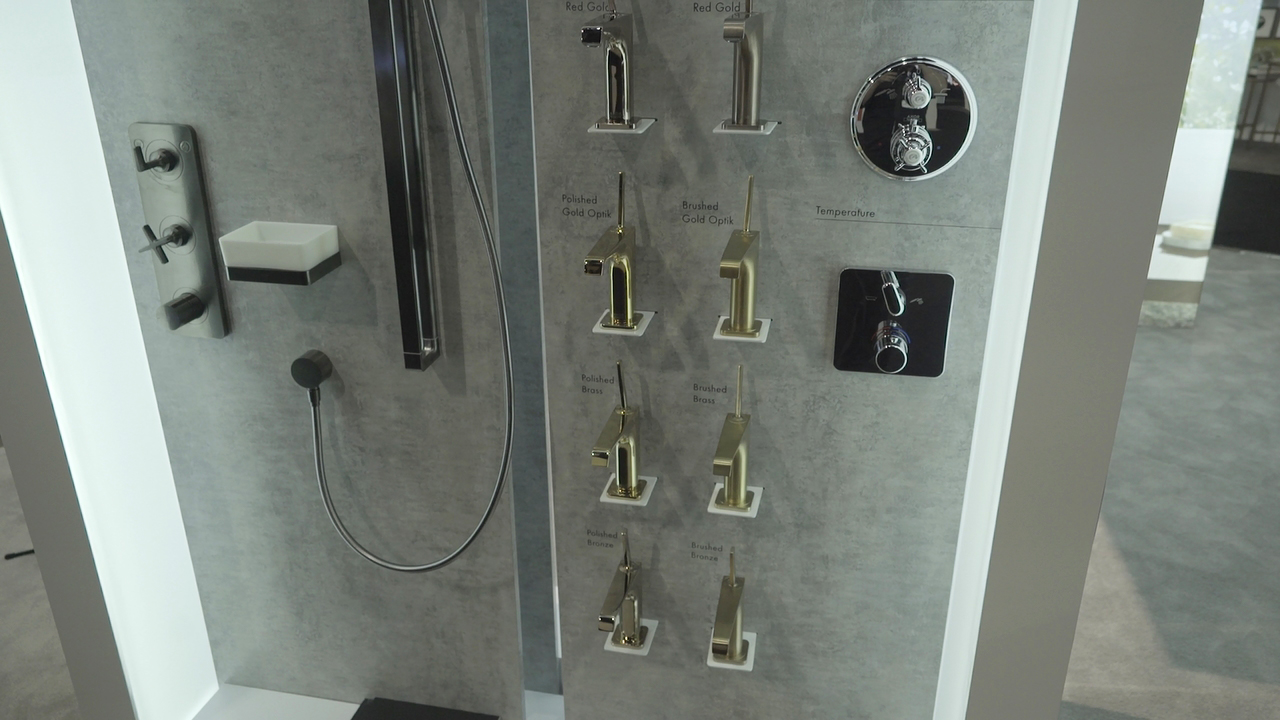 The products are THAT good.