LOS ANGELES, CA. — Panasonic Consumer Electronics Company showcased its innovative line of home products at Dwell on Design 2017 at the Los Angeles Convention Center, June 22-25. Panasonic displayed an array of products for the home, ranging from small kitchen appliances to commercial kitchen cookware to massage chairs.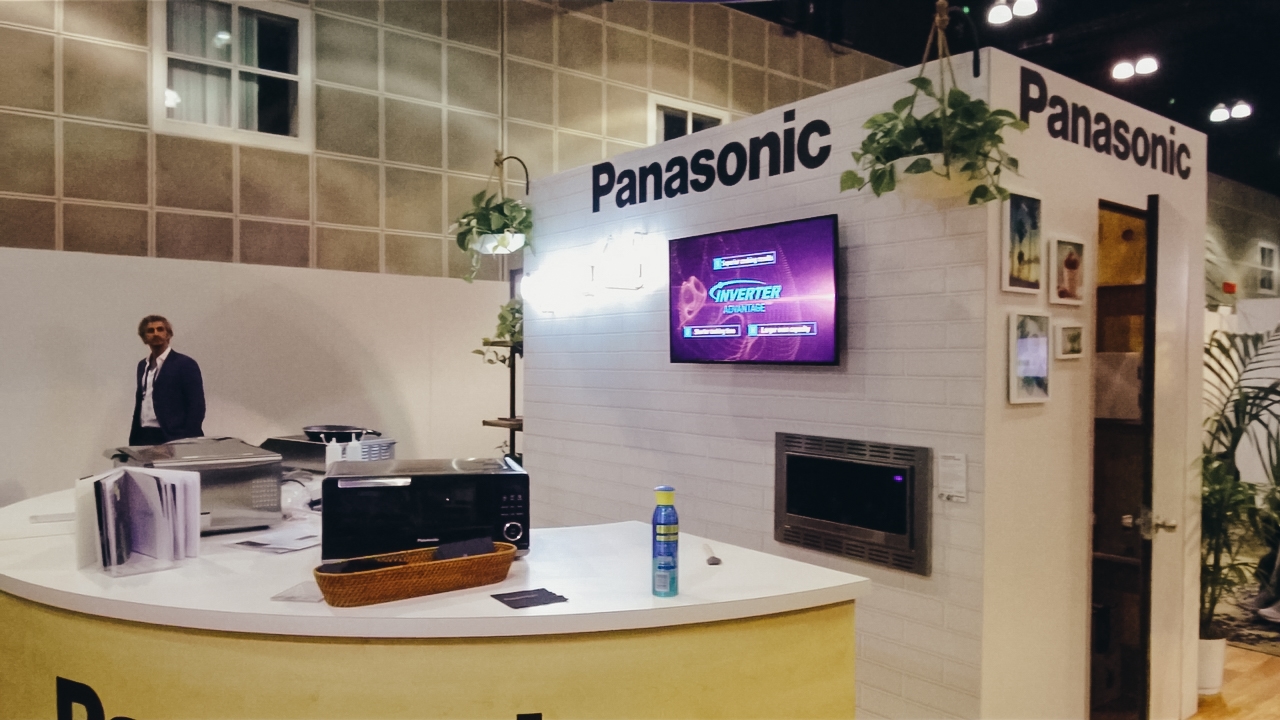 The company showcased its Countertop Induction Oven (CIO) during Dwell on Design 2017. The revolutionary Panasonic CIO combines proprietary induction and double-infrared heating technologies for delicious food and healthy cooking options in minutes.
Panasonic's CIO utilizes more than 40 years of the company's innovation in induction heating technology. It quickly grills, bakes, re-heats and requires little or no preheating, resulting in perfectly cooked meals. With pre-set menu options and adjustable temperature control, the Panasonic CIO takes the guesswork out of grilling steaks, cooking chicken and vegetables all-at-once but with results that are more flavorful — crispy on the outside and tender and moist on the inside.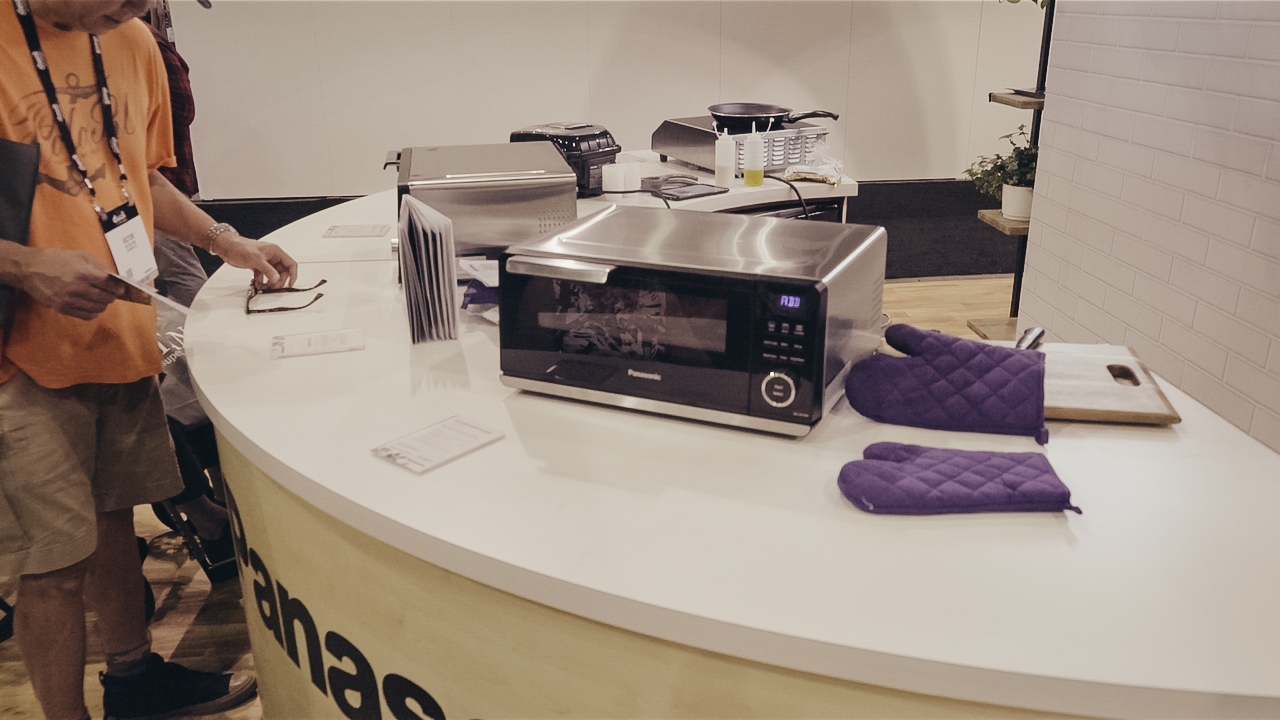 The secret to appetizing results delivered by the Panasonic CIO is the combination of direct induction heat, a sealed, compact interior and circulating steam to enhance the taste. The CIO's unique, dishwasher-safe grill reduces excessive moisture and oil while producing BBQ-quality sear and sizzle.
"Our one-of-a-kind Countertop Induction Oven will change the consumer's kitchen," says Persia Tatar, Panasonic senior marketing manager. "The CIO is an example of food-tech innovation at its best. It delivers a quick, yet high-end and healthy cooking experience to consumers in a compact, easy-to-use design."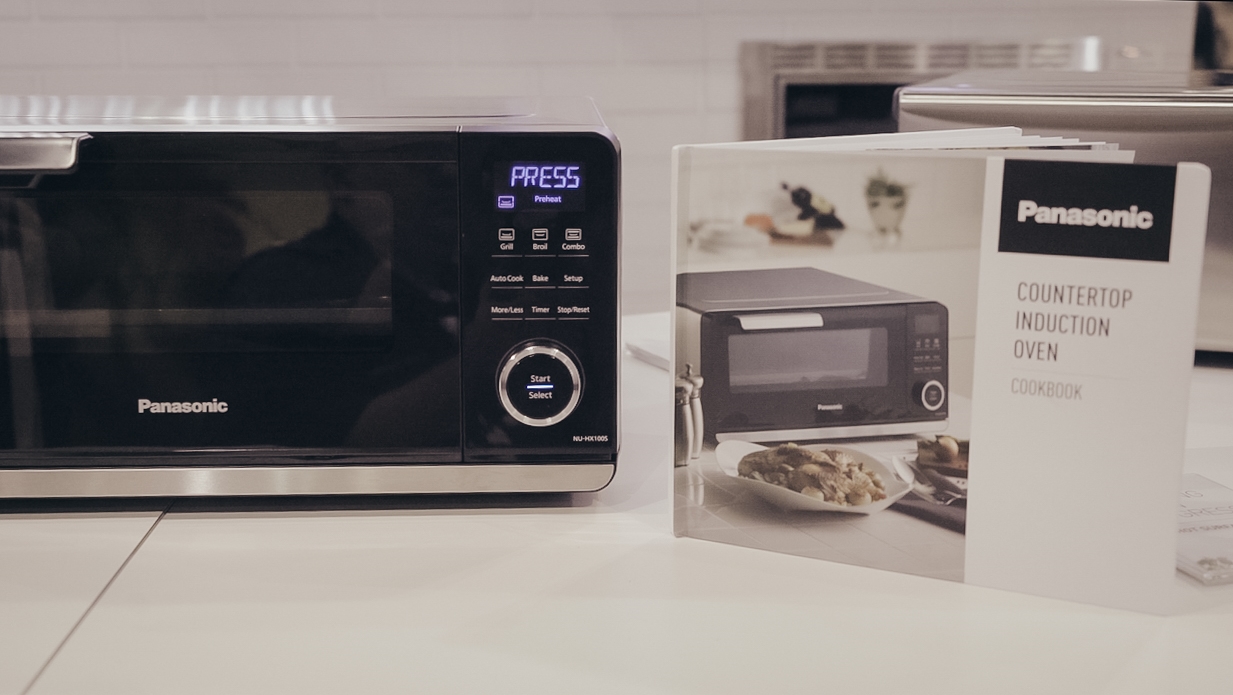 Panasonic demonstrated the CIO throughout the show, serving up delicious recipes.
Panasonic's booth also featured its Induction Rice Cooker.
"It's the Cadillac of rice cookers," says Tatar.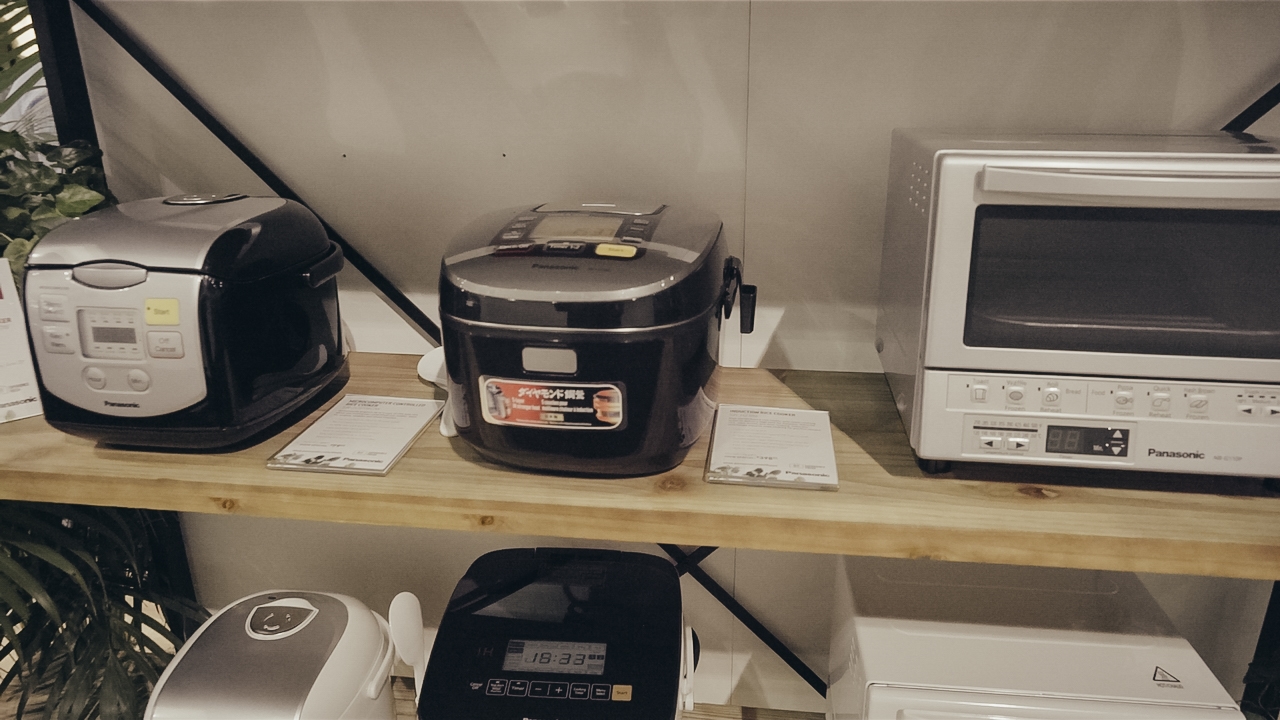 How so? Well, traditional rice cookers use a heating element at the bottom of the unit. Induction rice cookers utilize induction heating technology to heat the ENTIRE inner pan. With induction technology, the inner cooking pan becomes the heat source, which is activated when coils within the bottom of the rice cooker generate a magnetic field that create instant heat within the inner cooking pan. Induction technology generates a superior high heat and the rice cooker's micro-computer also engages fine heating adjustments to control the entire cooking process for superior results.
Panasonic's commercial cooking solution was on display in its groundbreaking induction cooktop, the Met-ALL KY-MK3500, featuring state-of-the-art technology for commercial chefs. Specifically designed for use in the commercial food service industry, this portable induction cooktop is the culmination of Panasonic's 40-year history with induction technology and represents the latest advances in high-efficiency cooking equipment. The Met-ALL Induction Cooktop is engineered to provide a fast, responsive cooking experience for restaurants, caterers and other commercial settings.
"Induction technology has long promised flexibility, safety and control for chefs due to its efficient heat distribution and precise temperature controls, and we're proud to have delivered a cooktop that delivers on that promise," says Tatar. "The Met-ALL Induction Cooktop will change how commercial food preparation is done, helping our customers deliver consistently flawless execution, day after day."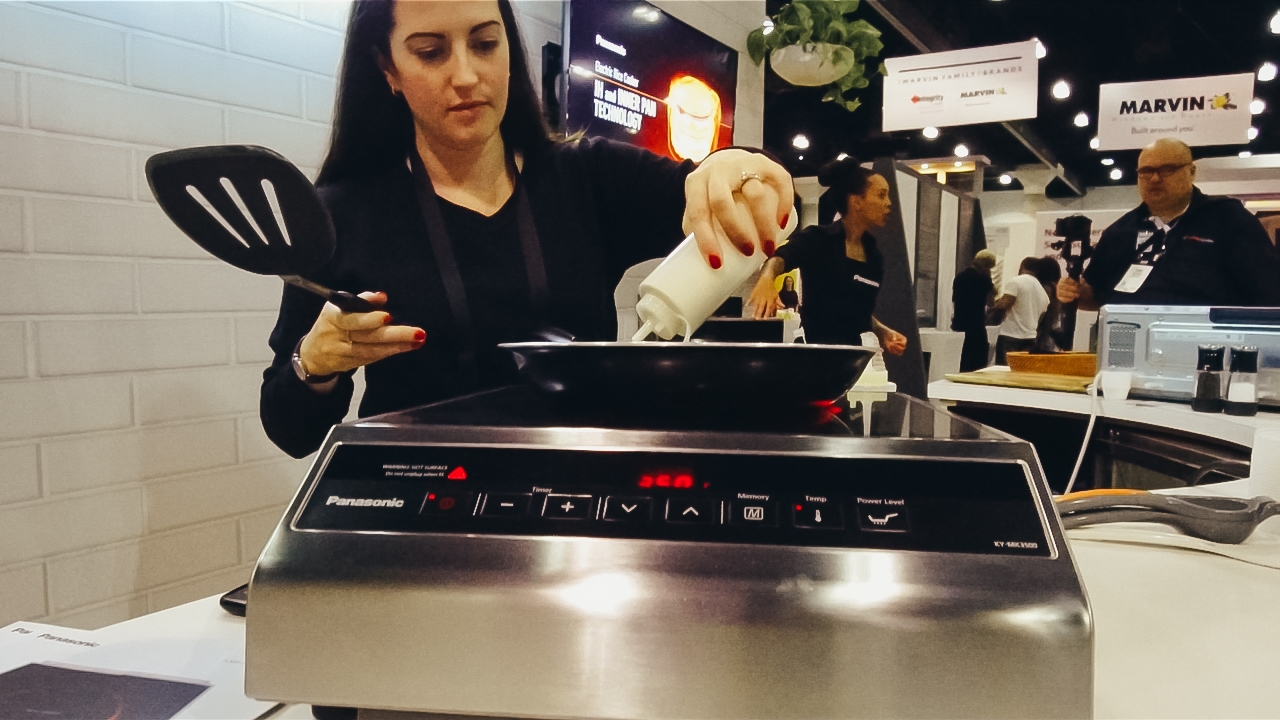 The branded technology, "Met-ALL", refers to the cooktop's ability to heat up metal pots and pans of all kinds, including aluminum and copper – going beyond traditional iron or stainless steel, a first for commercial induction technology. The cooktop also features a state-of-the-art patented IR sensor that monitors the internal temperature of the cooking vessel rather than the external temperature for more precise heat control to promote optimal performance. It comes complete with LED displays for the timer and temperature levels, as well as a safety mechanism called the Luminous Circle that lights up when and where the glass cooktop is heating. A memory feature that allows users to save popular cooking routines is also included.
The Met-ALL Induction Cooktop provides an even temperature across the bottom of the cooking vessel's surface, to help ensure that the food will be cooked consistently throughout. Its features include 20 power levels, topping out at 3500 Watts, an internal timer and 20 temperature adjustment levels for added precision. Efficient 1200 copper-wire coil detects different pan types and generates energy up to 90 kHz to heat only the cooktop area in contact with the base of the pan in conjunction with the IR sensor for optimal efficiency in the kitchen.
Panasonic's booth also featured its Cyclonic Wave Microwaves with Inverter Technology.
"Panasonic's patented Cyclonic-Wave technology has made cooking easier and smarter than ever before," says Tatar.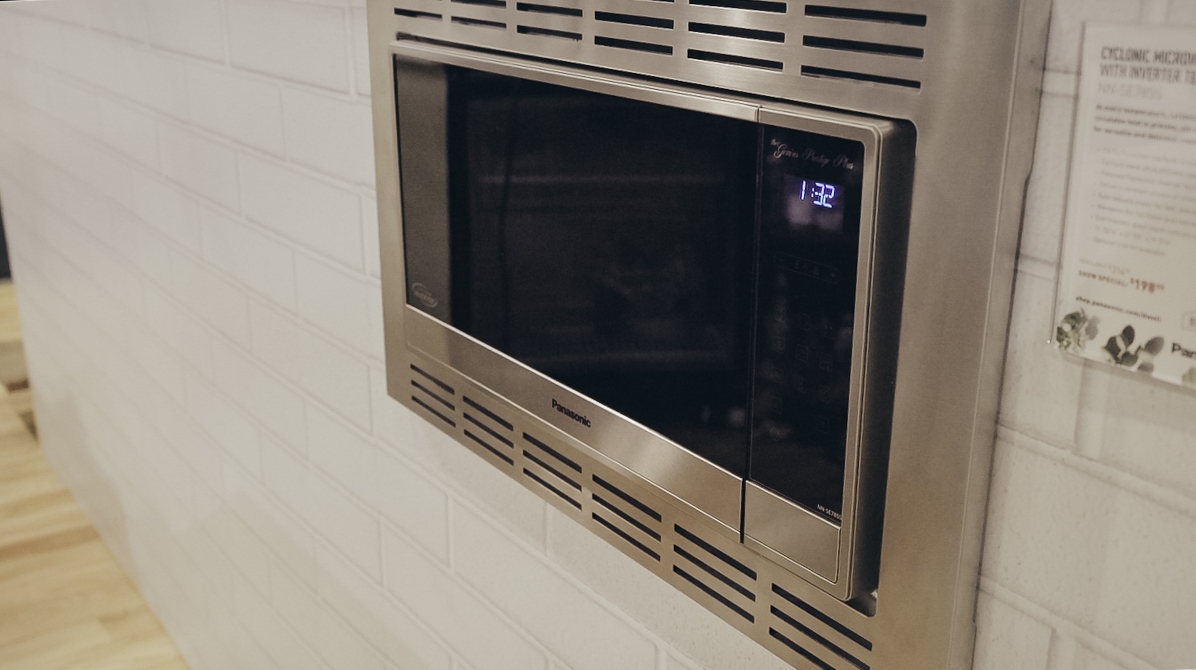 Unlike other microwave ovens that deliver lower heat settings by pulsing the power on and off repeatedly which can result in overcooked food and cold spots, Inverter Technology delivers a seamless stream of cooking power – even at lower power settings – for convenient, quick cooking that preserves the flavor and texture of foods.
With Inverter Technology, you can poach, braise and even steam more delicate foods, all with the speed and convenience of a microwave.
House Tipster enjoyed taking a breather from its Dwell on Design 2017 event coverage on Panasonic's  massage  chairs, such as the Panasonic Real Pro ULTRA 3D Massage Chair with 3D Technology.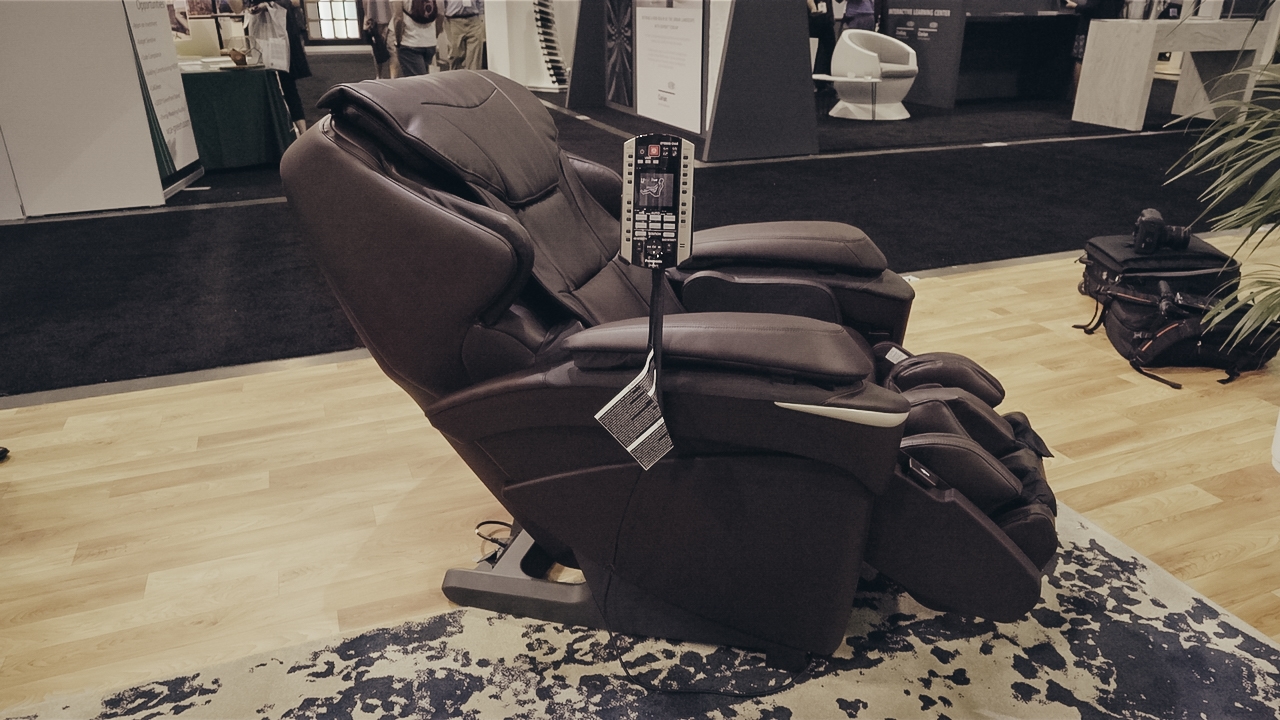 The chairs were so relaxing, we nearly melted in them. The Real Pro ULTRA is like having your own personal masseuse in your home, featuring a full-body massage which utilizes 3D massage technology — multi-directional, double-heated rollers and focused stimulation for soothing hands, legs and feet.
"By using soft warmth to relax tense muscles, Panasonic comes even closer to replicating the benefits of professional massage in the comfort of your own home," says Tatar. "Additionally, the elegant design of our new luxury massage chairs complements any home décor. It's the ultimate combination of relaxation, functionality, and attractive aesthetic."
Internal sensors in this luxury, full-body massage chair create a virtual map of your body's contours to guide multi-directional rollers to precise locations along the back and spine. The rollers also help to increase circulation and stretch, soothe and relax tense, tired muscles.
To learn more about company's products, visit Panasonic.com. Follow Panasonic on Twitter @panasonicUSA.