Artistica Home started as a small operation with a handful of employees working out of a LA-based warehouse over 40 years ago. The team crafted solid tables made from brass and hand-forged iron, and quickly garnered the attention of home furniture powerhouse Lexington Home Brands.
Today, Artistica Home is led by president Robert Yount, who still believes in providing craftsmanship-infused, high-end furniture products.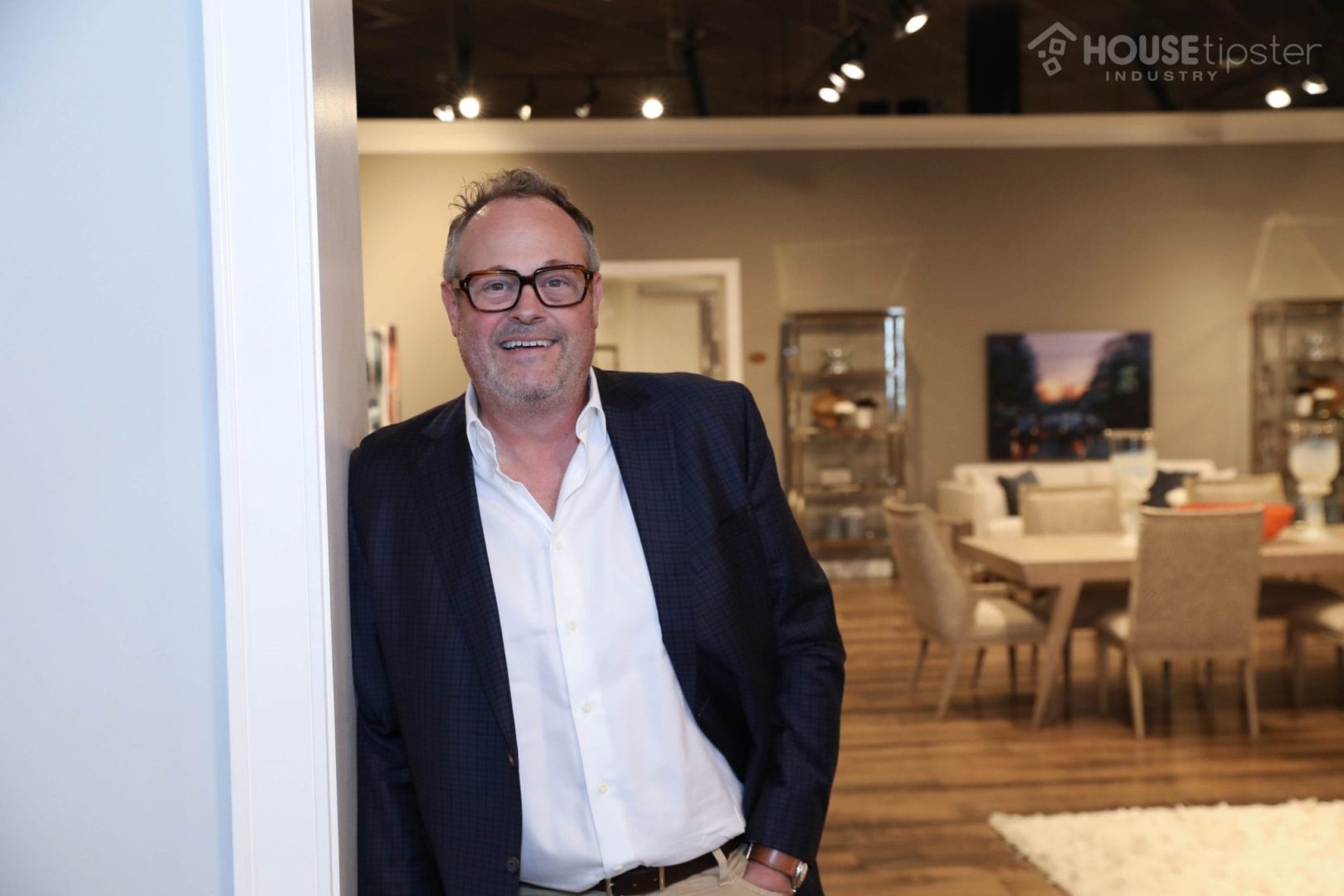 The Cacophony, It's Amazing
Artistica Home is dedicated to creating innovative, detailed, and sophisticated designs, just like they did 40 years ago. However, they don't work with just metals anymore.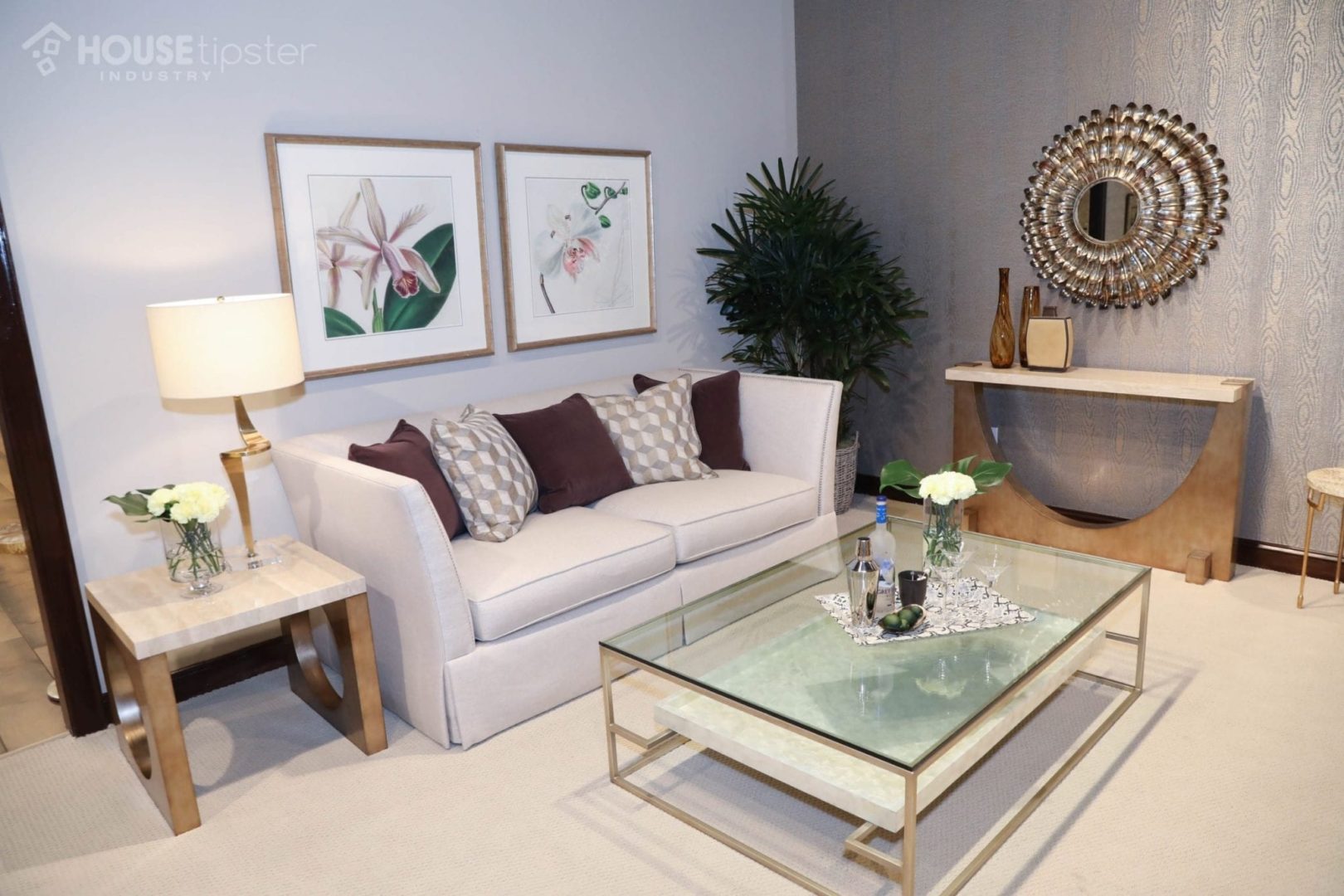 For example, they use a lot of mixed media, a new favorite design trend across the furniture and home decor industry.  It should come as no surprise that Artistica Home has been creating this infused combo-style since the very beginning. However, their mixing and matching is more on-trend than ever before.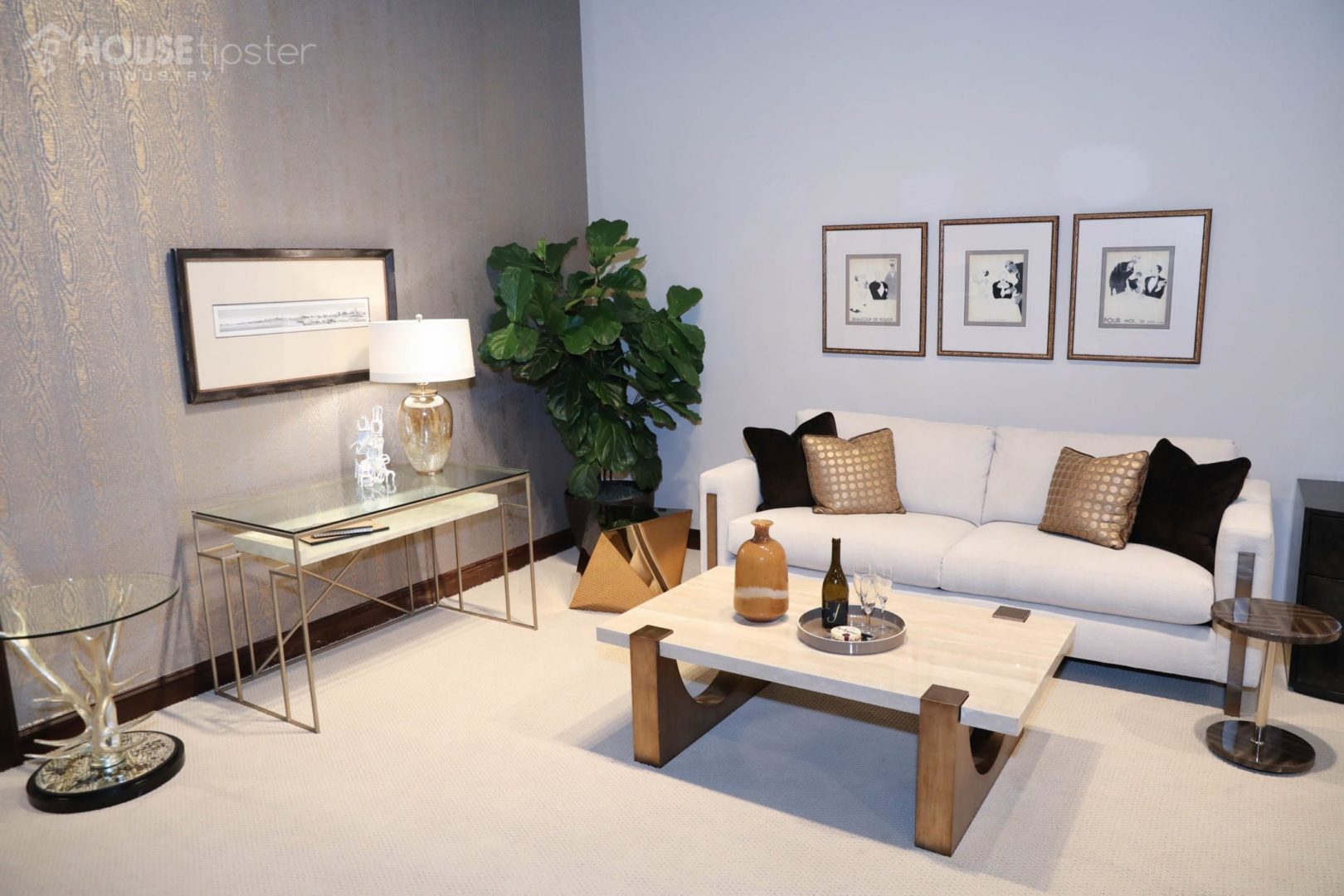 "The metals and all the finishes are tweaked to become statement pieces… the cacophony, it's amazing!" interior designer and House Tipster host Christopher Grubb enthusiastically told Robert while at the Lexington Home Brands showroom at High Point Market.
Materials Matter
In browsing the showroom floor, it's hard to take your eyes off the various materials throughout the collection. Take the Scagliola stone, an interesting material that Robert loves. "It's hard-formed from marble power using a Renaissance-era technique, which gives it a swirly, cloud-like effect," he explained.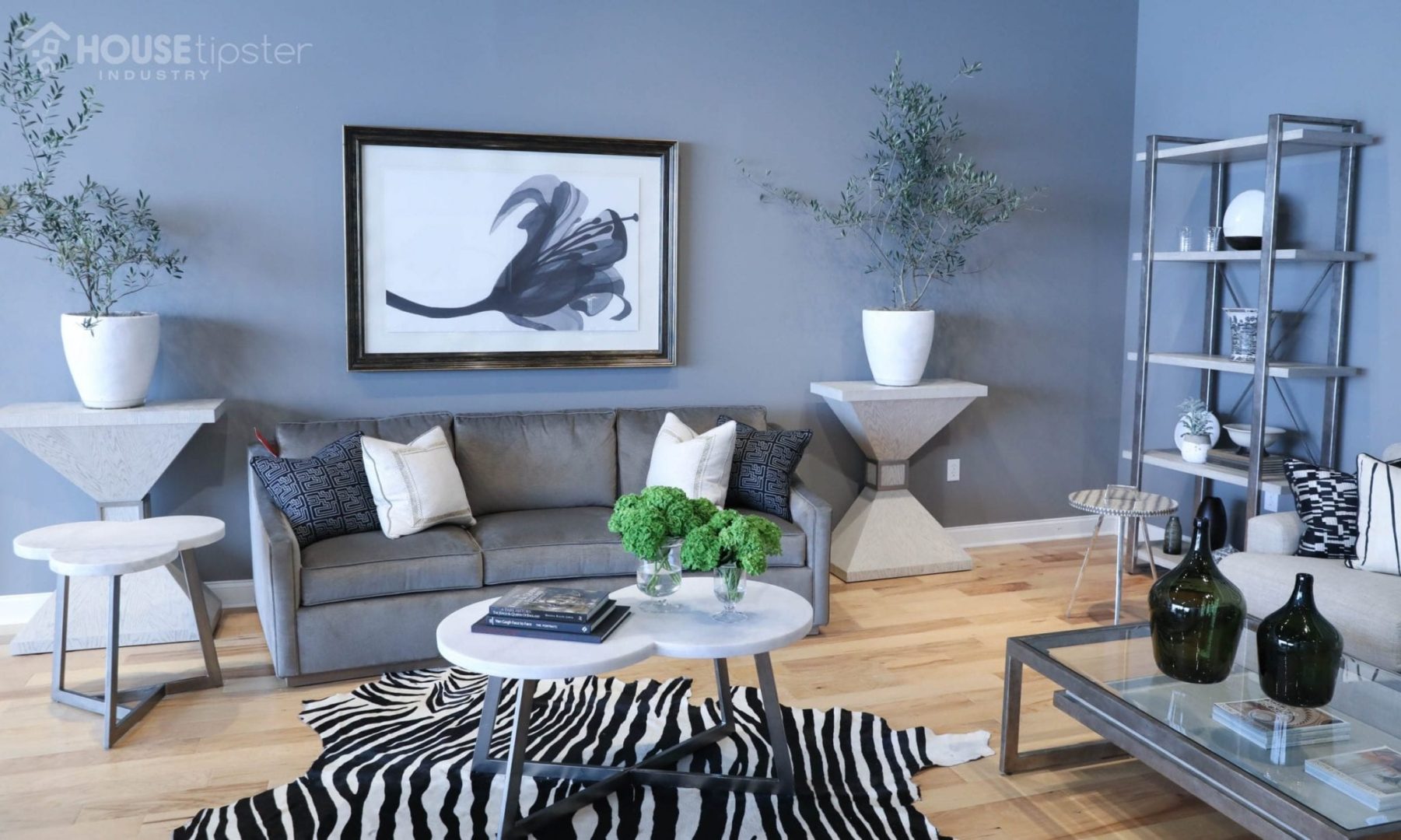 Artistica Home features Scagliola stone on items such as cocktail and end tables.
Rattan, a natural material Artistica Home has used throughout the years, is also coming back in popularity. But you won't see many straight-rattan pieces in the collection. Instead, you'll see a variety of rattan accent pieces and embellishments.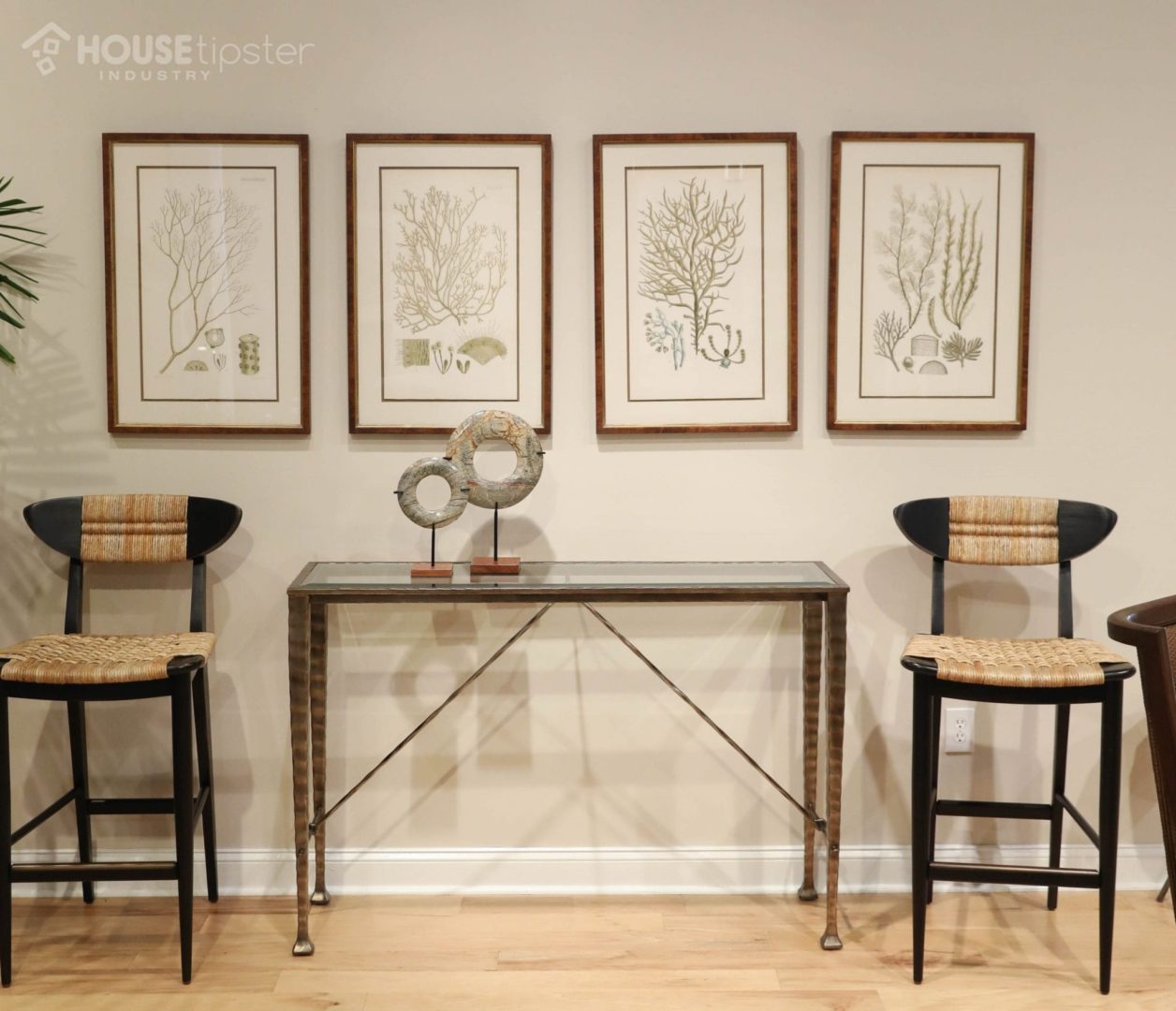 Exotic woods, which are evermore accessible thanks to Artistica Home's position under the Lexington Home Brand's umbrella, are another highlight of the company's materials lineup. You'll see lots of oak, ash veneers, mahogany, and even bleached olive woods.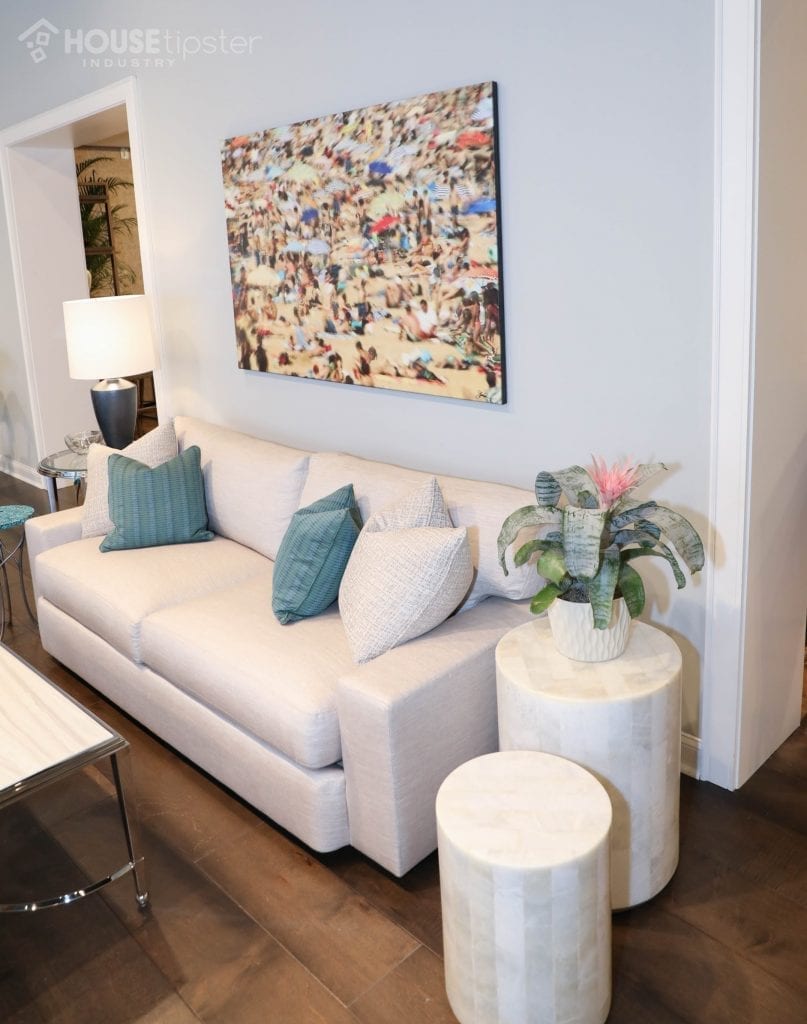 But that's not all. Semi-precious stones, snakeskin, and fishskin accents, also fill out the collection. These touches add slight hints of color, which help the furniture and accents pop.
On Your Radar: Media
Moving forward, Robert has plans to focus on providing furniture for large-scale media needs.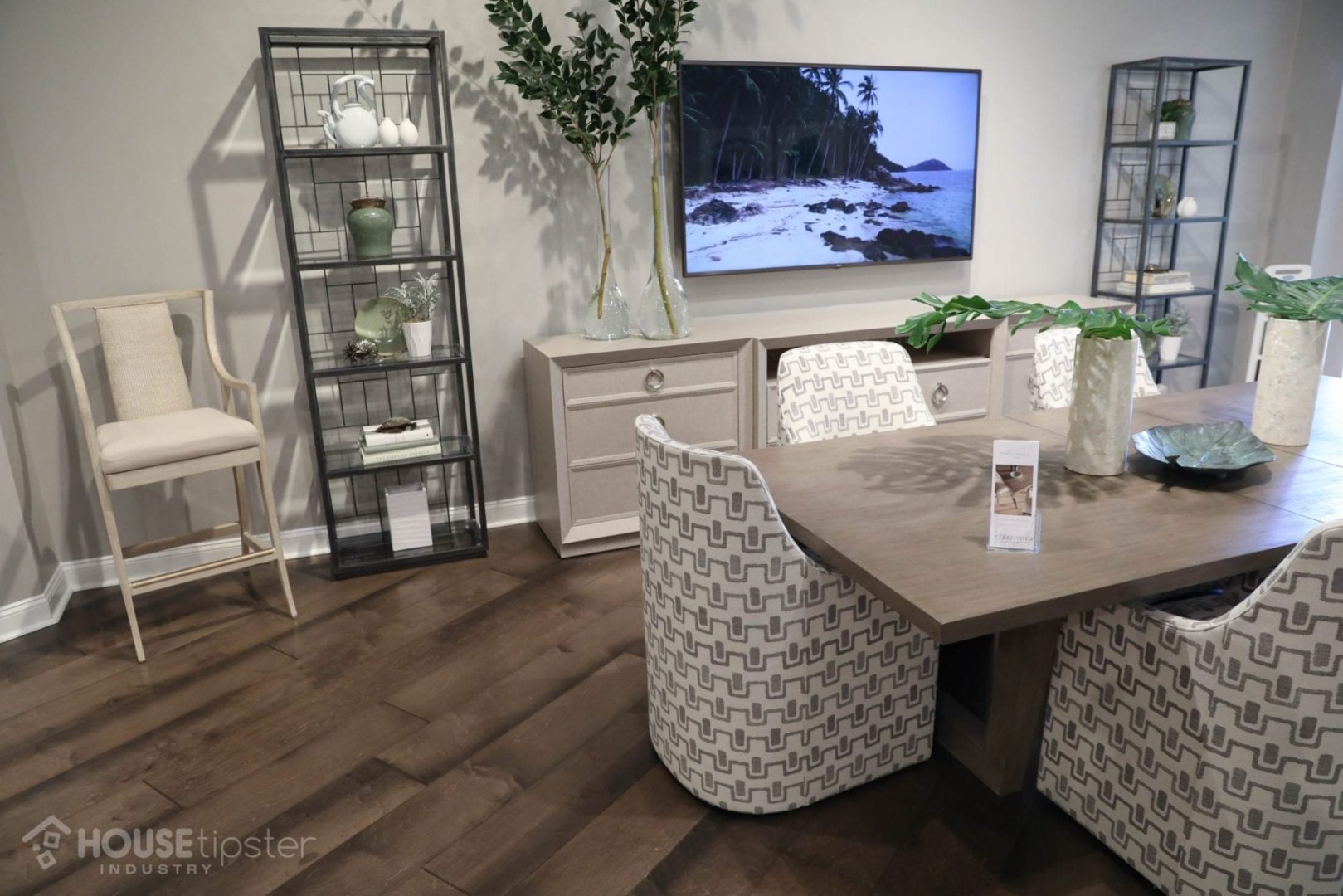 Mixing and matching mediums, focusing on craftsmanship, and securing the best materials are just a few of the reasons why Artistica Home is worth a look.
Tipster TV has released the full video coverage from our special interview, be sure to check it out below.