With the cancellation of the Spring High Point Market, Dôme Deco will be inducting their Evolve Collection 2021 at the October High Point Market. The event will be showcased in the InterHall of the IHFC building in IH302. Their collection, originally introduced in Maison & Objet in Paris, premiered new pieces for their Belgian brand. Concepts like 'Where Urban Vibe Meets Natural Touch' develops the 'process of evolution. Grow and unfold. Evolve'.

Every year, Dôme Deco inaugurates two main collections. A team of designers and product developers brainstorm ideas with one certain concept in mind. They congregate discussions to share different aspects of their collections, from shapes and designs to fabric and materials. Dôme Deco covers every level of intrigue for their client base. With innovation, uniqueness and premium quality in mind as their primary focus. Discernibly producing inspirations based on their concept around the season, Dôme Deco aims to recreate memorable experiences for the interior industry worldwide. 

North American Sales Manager Scott McKearn said, "As a producer and designer of full interior collections and concepts, the complete image we present is our main priority," exemplifying perfection by constantly rebuilding the collection's arrangement to match the right concept, McKearn concluded, by saying, "We do the same at Maison & Objet and at the High Point Market. We are beyond excited for the big reveal of the new collection to the U.S. Market next month."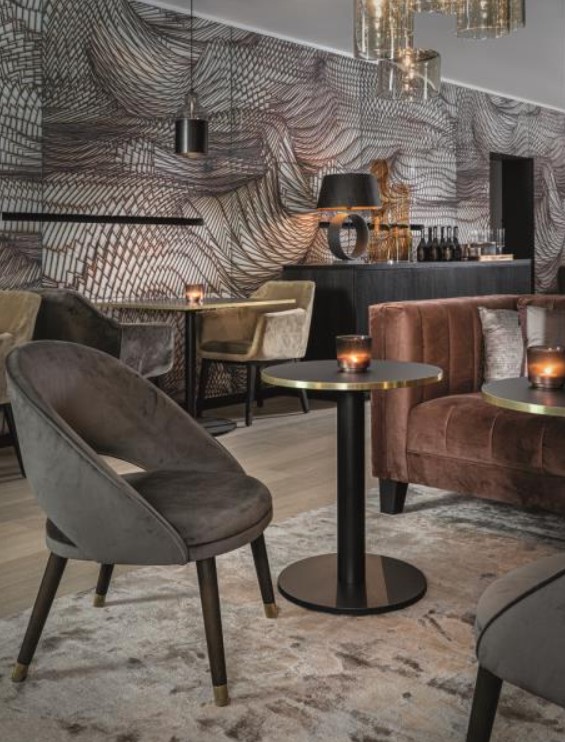 Last year, the unfortunate cancellation of the Summer-Spring event for HPMKT 2020 led Dôme Deco to launch their collection virtually. Using Zoom as their tour platform, Dôme Deco was able to give display a comprehensive guide into their Atlanta Showroom. "With the large gap between Markets, as a result of the cancellation of High Point, we decided to bring the showroom to our customers by providing One-On-One Dôme Deco Brand Tours," McKearn previously stated.
Creative Director, Thomas Wolosik, of Visualizer Plus will be joining the Dôme Deco panel, 'Pivot to Progress: How 3D Technology is Transforming our Design Industry', which will begin on October 17th, from 11 in the morning to 1 in the afternoon. Dôme Deco's very own Sangeeta Gupta will also be a part of the panel teaching the manufacturing side of 3D tech. Also joining the discussion will be Tracy Metro of Tracy Metro Designs, Christopher Grubb of Arch Interiors Design Group and Jennifer Farrell of Jennifer Farrell Designs, the panel will teach guests the inner framework of 3D workflow and the budgeting that is closely involved. Discover how to better communicate with clients in a new way, using existing 3D assets from your favorite suppliers. Deliver beautiful imagery before projects are executed.